Power Rangers Day 2019: In Their Own Words
Celebrating 26 Years of Morphinominal Action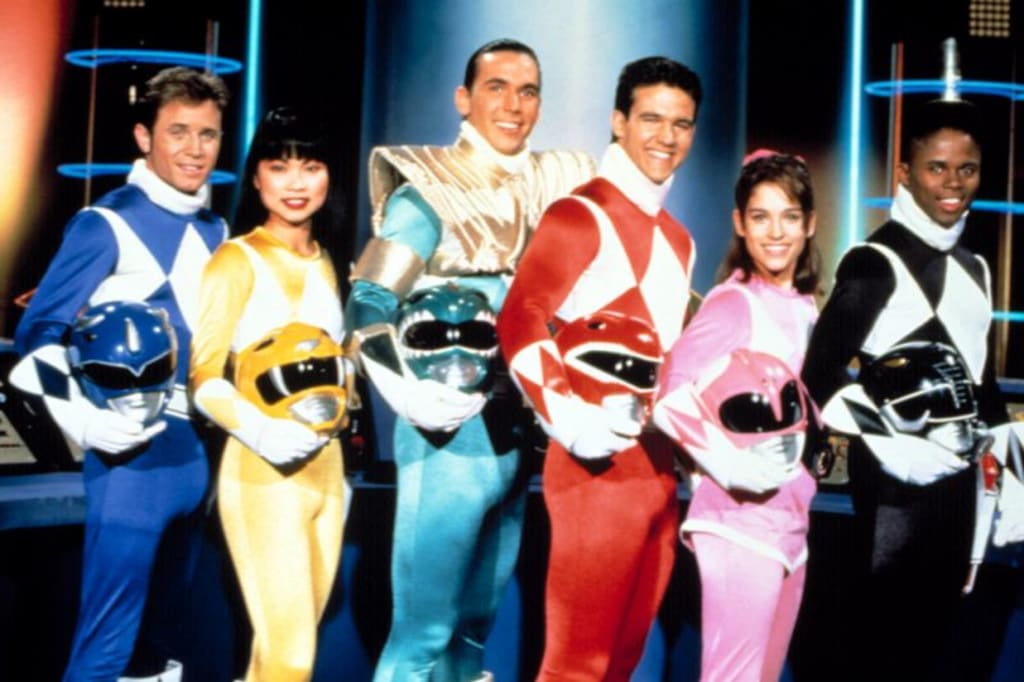 It's Morphin Time! You can't go anywhere without hearing that Morphing Chant. 26 years ago today, a live-action series called Mighty Morphin Power Rangers was born. It premiered on Fox Kids on August 28, 1993, which ran for three seasons, and was one of the longest-running kids' live-action series in television history. Over 900 episodes and 26 seasons later, the franchise is still going strong and has no signs of slowing down anytime soon. So you must be wondering if this day was real and how it was a national day to begin with. The answer to your first question is yes, and I'll share with you how Power Rangers Day came to light. According to the National Day Calendar, the toy company Hasbro established it in 2018, to help celebrate the franchise's 25th anniversary. If it weren't for Haim Saban, the person responsible for creating Power Rangers, it wouldn't exist today. Power Rangers taught us about teamwork,inclusivity, and diversity to people of all age groups. This tradition is still alive and well today.
Recently, I've asked some people on social media to submit a photo of their best Power Rangers cosplays. Not only that, but to share with me what Power Rangers meant to them and why they love this fandom so much. I'll share my thoughts towards the end of the article, but for now, check out the stories from these people, in their own words.
Ami Brundle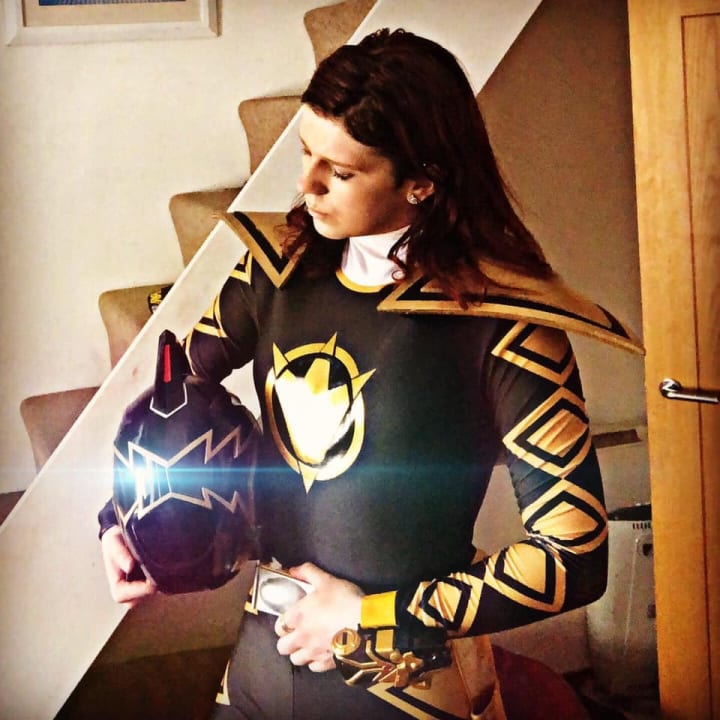 "What this fandom means to me is that everyone is included. Doesn't matter what series you like, if you like them all or a few. You have people to talk to. There's so much diversity in this fandom."
Drew Topping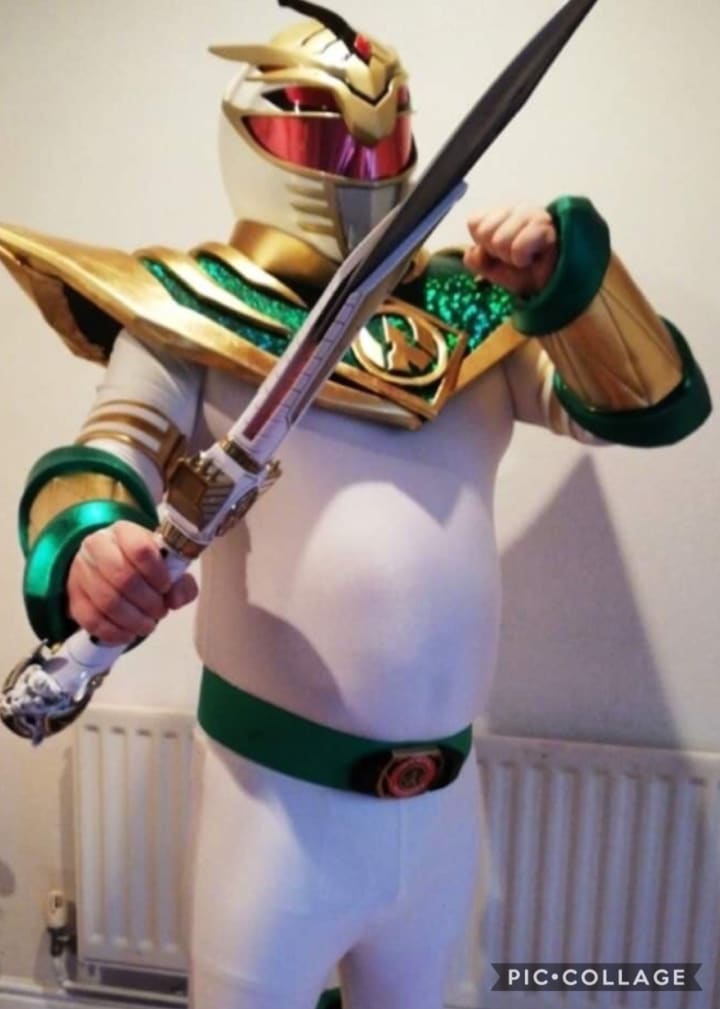 "For me, the #1 thing about being a Power Rangers fan since I was a child in the 90s is revisiting the entire franchise with my kids today."
Andrew Gibbons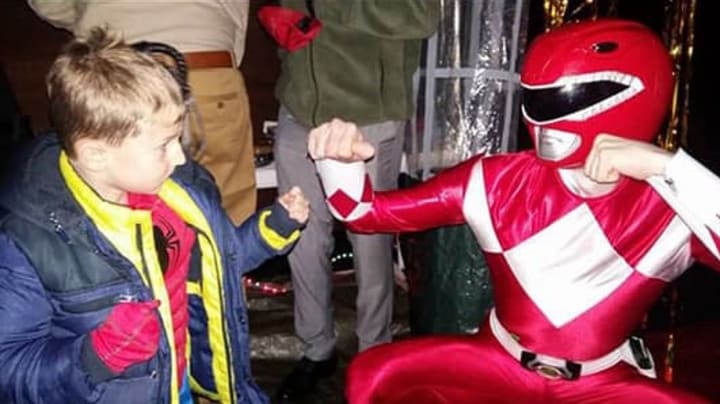 "Power Rangers got me through some hard times when I was kid. It taught me to stand up to bullies. I always wanted to be the Red Ranger when I grew up and now the dream has been achieved."
Zac Taylor (Electro Z Cosplay)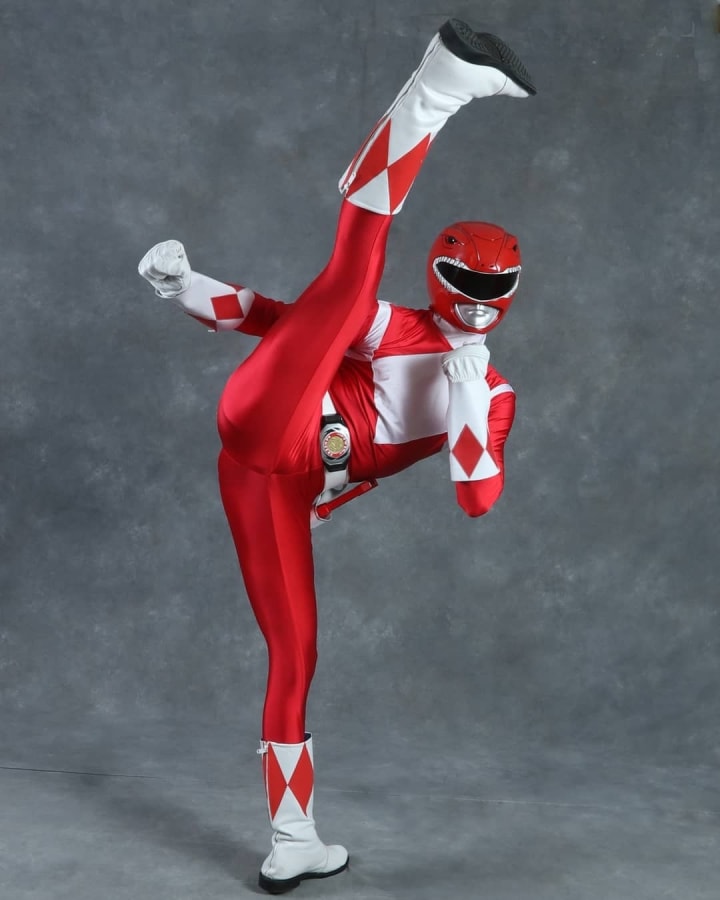 "What I love about the Power Rangers fandom is its diversity. Ever since the first season, Power Rangers has been about teamwork and getting along with others, despite differences."
Louie Solivan, Jr.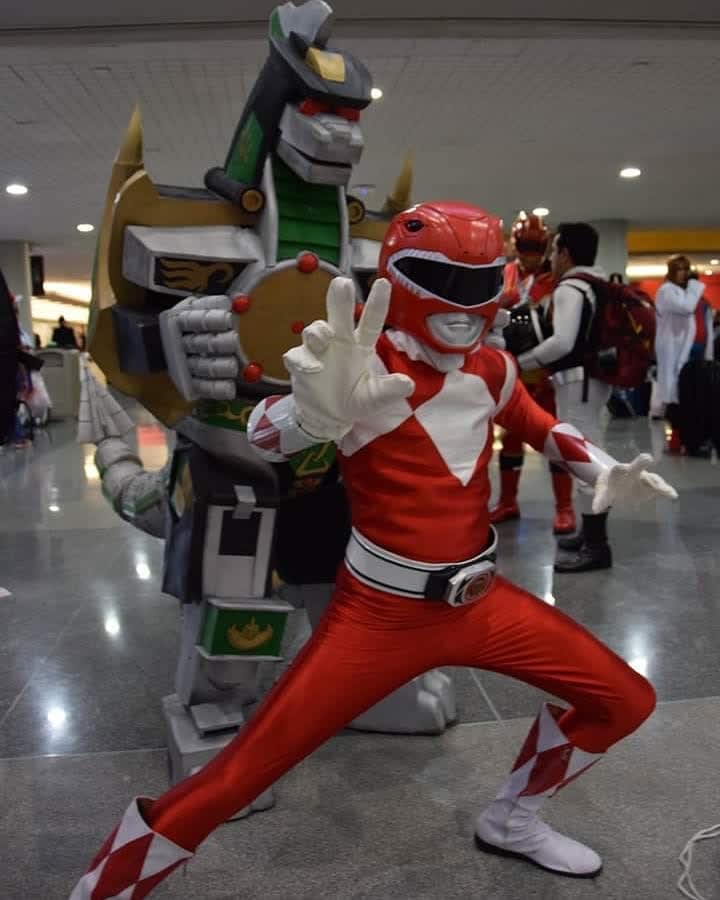 "Being part of a fandom is that everyone is like family. Size don't matter of what suit you wear, because you are a Power Ranger or Super Sentai. There is so much diversity in the series and people in general. That is why I am a huge fan of the series."
Adam Everson (@pink.hero on IG)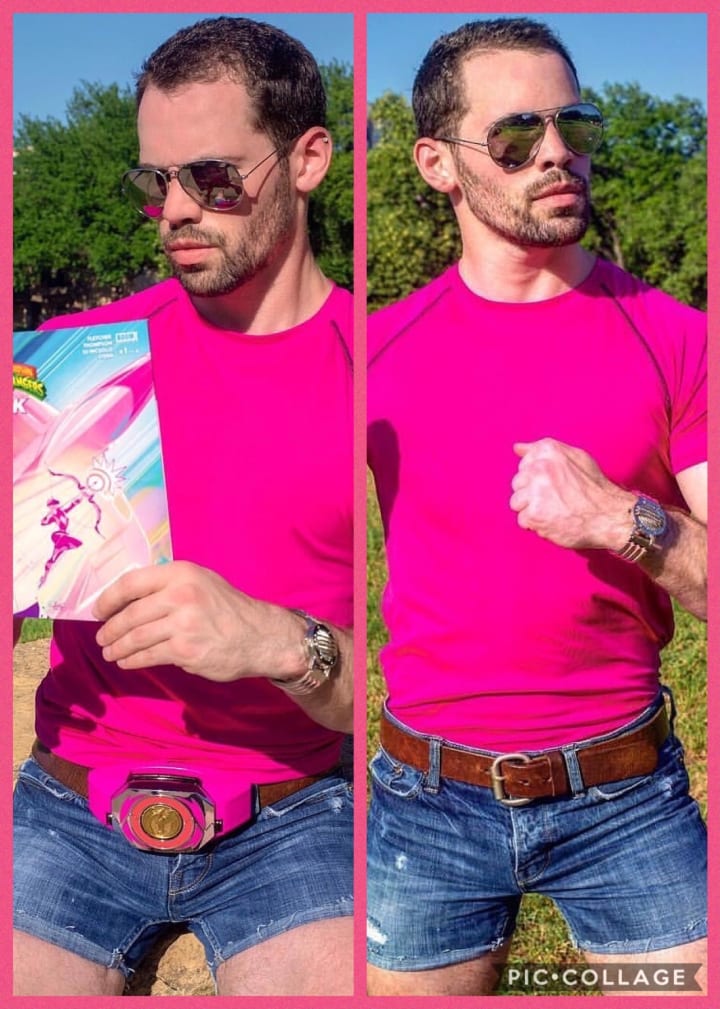 Due to Adam's busy schedule today, he gave me permission to use his photos to share with everyone. I'm loving his genderbent cosplay and does it well. I had to choose the two best ones I could find for this article. Please go follow him on Instagram when you have a chance. His outgoing personality works well with this cosplay.
Last but not least, it's my turn to share with everyone what Power Rangers means to me and why I love this fandom so much. I want to thank the people you just saw for being part of my article.
Mark Wesley Pritchard (AKA Texxx-Man Cosplay)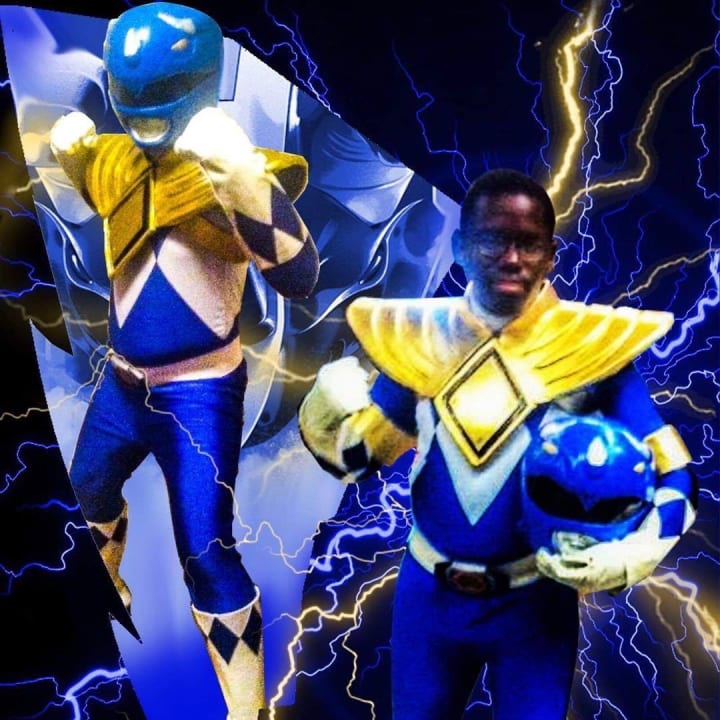 Power Rangers has changed my life personally. I was five years old when it first premiered on this day in 1993. That same month, I was diagnosed with Autism and was severely bullied when I was in school. I was a shy kid and didn't have a lot of friends. In early 2012, I came out to my friends and some relatives, as a gay man. While most people were supportive of me, others either shunned me completely or didn't want anything to do with me at all. The Blue Ranger is my overall favorite character, because I can relate to him. I cosplay as him and that's the cosplay that many people recognize me as the most. What this franchise means to me is that they taught me about diversity and teamwork. Not only that, but loving and accepting everyone for who they are. Why do I love 'Power Rangers' so much, you ask? I love it because of what I mentioned just now: diversity. This fandom is for everyone, no matter their race, gender, sexual orientation, etc. I've never met a Power Rangers star before, but I hope to speak that into existence soon. I hope to meet David Yost and thank him for teaching me that it's okay to be myself.
If you like the articles I've written and like my content, feel free to send me a small one-off tip, that's located towards the end of every article. Your support is greatly appreciated. Your tip not only helps me, but also helps other Vocal content creators, create outstanding content. Be sure to support them and read their articles. Also, I encourage everyone to join Vocal+, a premium membership for Vocal content creators like me to write better stories, connect with creators, and a lot more. So, be sure to sign up for that membership, and support your favorite Vocal content creators. May the power protect you!