Peter Cook: Looking down on world from the stars
Although his mate Moore still had the last laugh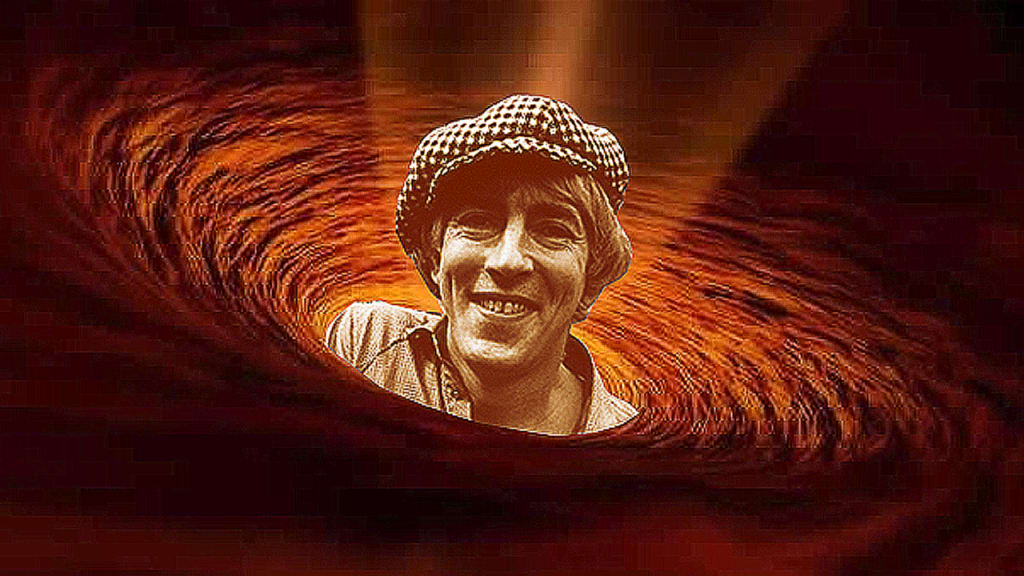 On the 84th anniversary of his birth on 17 November 1937, it's weird to think British comedian Peter Cook is looking down on us from above... but in a way he actually is.
Out in the asteroid belt, somewhere between the orbits of Mars and Jupiter, among the numerous irregularly shaped bodies such as Ceres, Vesta, Pallas and Hygiea that make up the circum-stellar disc, is a tiny "minor planet" that bears his name... 20468 Petercook.
There're not many comedians who could say they'd had a planet named after them, but Cook could.
Five years after he passed away on 9 January 1994, an Australian amateur astronomer named John Broughton spotted Cook and his 1960s Beyond the Fringe sidekick, 20469 Dudleymoore, floating around in the ethos from the Reedy Creek Observatory in Queensland, Australia, on 13 July.
Was it a vision? Was there a sign? Or was it simply an acknowledgement of the huge impression the comedy pair had made on artist Broughton? It wasn't until March 2002 that Moore made his own journey to join the spirit in the sky... so even in death he got the last laugh on his satirical buddy.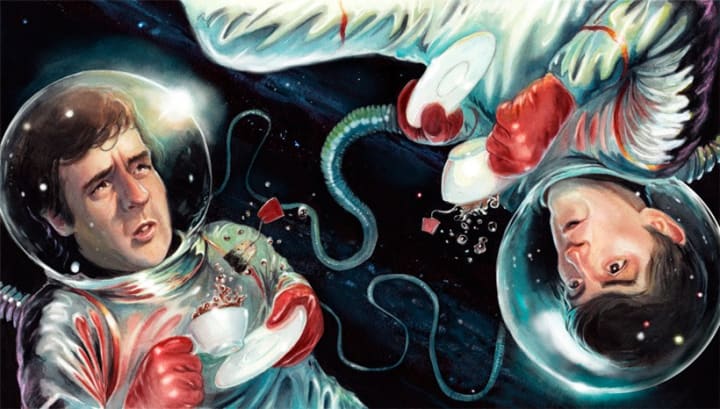 Although they'd worked together since their Cambridge university days in the 1960s, Cook and Moore caused much mirth in straight-laced 1970s' Britain with their portrayal of lavatory attendants Derek and Clive that surfaced on bootleg cassettes and were later captured on the records Derek and Clive (Live), Derek and Clive Come Again and Derek and Clive Ad Nauseam.
Considered highly offensive by many at the time, the sketches took the form of bizarre, sometimes drunken, streams of consciousness led by Cook, with interjections from Moore, and came about while the pair were performing on Broadway with their revue show Good Evening, a live version of their television series Not Only... But Also.
At the time their relationship had become strained as a result of Cook's worsening alcoholism and, to reassure Moore, Cook hired a recording studio in New York, where the two could simply relax, drink and ad-lib.
The resulting recording was padded out with live performances of old favourites, such as "Bo Duddley", and began to circulate on cassette as Derek and Clive (Live).
Cook became bemused at the notion they weren't making any money from the increasing popularity of Derek and Clive and suggested the recording should be released officially. But by this point, Moore had embarked on a successful Hollywood film career and found the tapes embarrassing, until he realised many of his contemporaries were fans.
Two more records were made, which were less like dialogues and more like vindictive attacks on the increasingly successful Moore by Cook, whose career had stalled somewhat in comparison.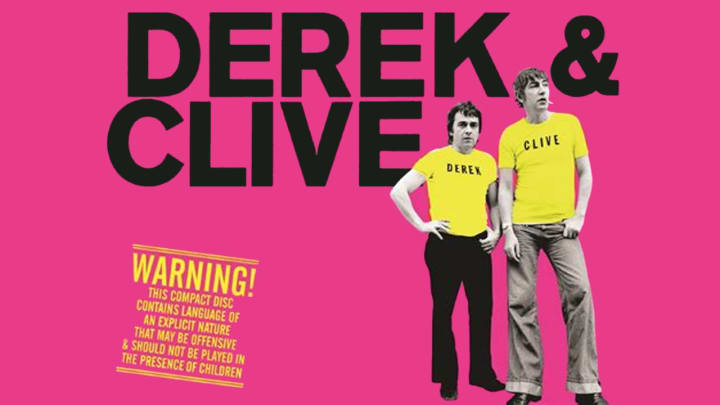 Cook was born in Torquay, Devon, in November 1937 and went on to study modern languages at Pembroke College, Cambridge, where he became a member of the Footlights Club. He first achieved prominence as one of the writers and performers of the stage revue Beyond the Fringe (1959-64), which was adapted for a television movie in 1964.
He also founded The Establishment, a London comedy club where many younger comedians got their start, and published the satirical magazine Private Eye.
He performed in a sequel revue, Behind the Fridge (1971-72), which also became a TV movie (1971). Cook starred alongside Moore, Jonathan Miller and Alan Bennett in both revues' London and New York productions.
Cook's tall, lean frame and deadpan delivery of even the most absurd dialogue made him a perfect foil for the short, energetic Moore, with the result being their series of comic duos, from the inane working-class philosophers Pete 'n' Dud on their long-running television show Not Only... But Also (1965-70) to the totally irreverent Derek and Clive recordings. The pair's films included the Faustian Bedazzled (1967), a spoof version of The Hound of the Baskervilles (1977) with Cook as Sherlock Holmes, and Derek and Clive Get the Horn (1979).
After Moore moved to Hollywood in the 1980s, Cook concentrated on Private Eye, although he made several more films such as Yellowbeard (1983), The Myth (1986), The Princess Bride (1987), Whoops Apocalypse (1988) and Black Beauty (1994). He appeared as Richard III in the first episode of Rowan Atkinson's wonderful TV series Black Adder and was also a frequent guest on many TV talk shows.
An inspiration to a generation of comics who followed in his footsteps and at least one Australian astronomer, Cook died in 1995 near his London home aged 57. And, even from the heavens, he continues to provide inspiration, with author Andy Duncan creating the characters Stanley and George, two resolute employees of Trans-Space Enterprises, in his 2012 book, On 20468 Petercook.
About the Creator
From Covid to the Ukraine and Gaza... nothing is as it seems in the world. Don't just accept the mainstream brainwashing, open your eyes to the bigger picture at the heart of these globalist agendas.
JOIN THE DOTS: http://wildaboutit.com
Reader insights
Be the first to share your insights about this piece.
Add your insights