People Were Harmed in the Making of This Film
Moviegoers don't realize the risk and danger linked with the desire to capture the "perfect shot." For years, anonymous crew members and even stars have perished while striving to create art.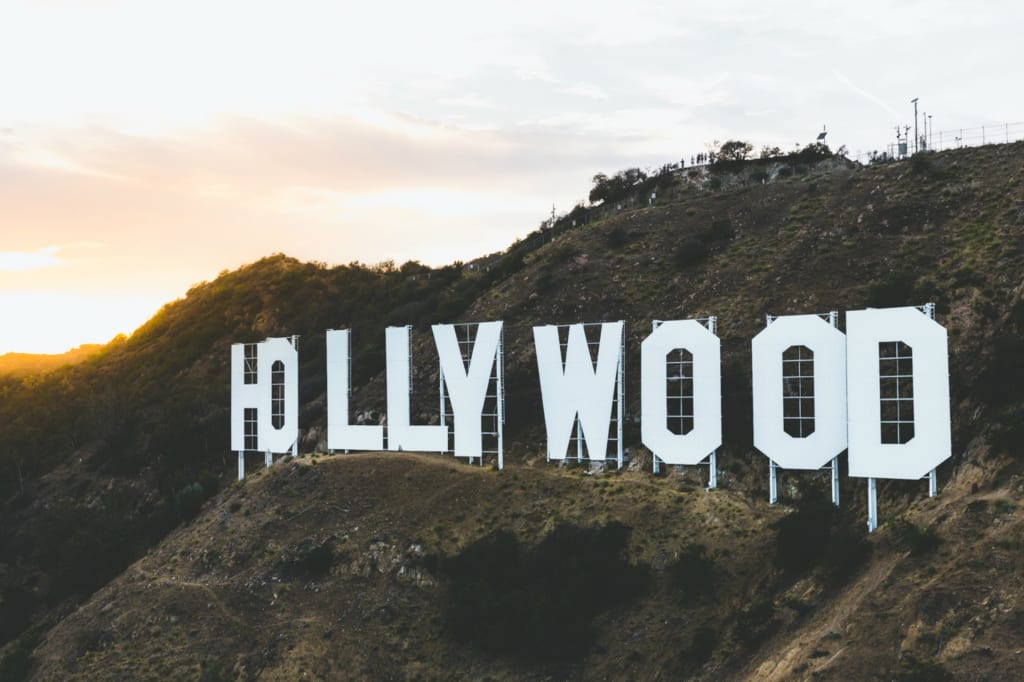 Hollywood has a long, illustrious history of delivering its audience to glimmering new worlds and dazzling them with breathtaking special effects. But this narrative of creative wonderment is marred by the lives of crew members taken to create such masterpieces. Movie goers don't realize the risk and danger linked with the desire to capture the "perfect shot." For years, anonymous crew members and even stars have perished while striving to create art and gain the adoration of that most vicious and fickle critic: the audience. The individuals mentioned in this article are but a few of those who gave everything to Tinseltown.
On the verge of her film career at the tender age of 16, Grace McHugh was starring in Otis Thayer's Across the Border, a silent film. News sources at the time recount how the young actress was a rising star, quickly leapfrogging from minor to primary characters on screen. In July of 1914, McHugh was traversing the Arkansas River via horseback for Thayer's film when the animal lost its footing. The starlet went under the rushing water. Bravely, a young camera man, Owen Carter, threw down his equipment and jumped from his station in a boat that held the rest of the film crew in an attempt to save her. He spotted a sandbar, and the two of them made their way to safety. Or so they thought. The sandbar was, in actuality, quicksand. Nothing could be done as the remaining crew watched their two comrades perish. Cut down in the prime of their lives, Grace McHugh and Owen Carter were one of the first casualties of Hollywood (1), but they were by no means the last.
Jose Marco was a stunt man working on the Excelsior Picture production Shark!, starring the rugged and young Burt Reynolds. As can be assumed from the nature of this article, Marco suffered an unpleasant demise. The film follows the story of Reynolds' character, a man who agrees to risk swimming in shark infested waters for a beautiful woman after she asks him to loot a sunken ship. Marco was Reynolds' stunt double. In June 1968, when Marco was in position to perform his underwater diving sequence, disaster struck. The great white shark sharing screen time with him was improperly sedated. Agitated, it broke through the defensive netting floating between it and Marco with ease. Marco was no match for the creature; he was mauled to death (2). His fatal encounter with the shark was not mourned by the production company, though. Instead, the company used his tragic and untimely death to publicize the film; the title was even changed to Shark! The grotesqueness of this act caused the director, Sam Fuller, to quit.
Marco, McHugh, and Carter died in the earlier days of cinema when safety regulations weren't in place, let alone seriously discussed. Surely, in modern times, procedures were implemented and properly observed to avoid such loss of life. The Occupational Safety and Health Administration (OSHA) was indeed established in 1971 (3), but the safety measures the organization created to protect crew members were far too often ignored. Such was the case with Michael Bridger (4), 48, in 2012. A diving expert, Bridger was under the employ of Silver Bullet Productions while working on Disney's film The Lone Ranger, starring Johnny Depp and Armie Hammer. At the start of the day, Bridger was conducting a routine cleaning of a dive tank. After about a ten-minute period, no bubbles were seen coming from his equipment (5), and he was pulled from the water. Help had come too late. Bridger had already drowned. The Los Angeles Coroner's office found indications that he had suffered a heart attack while diving.
While no criminal charges were brought against Silver Bullet Productions, California Division of Occupational Safety and Health (Cal/OSHA) cited for their employee's death and fined them $61,445 as the production company was in violation of ten safety measures, including the absence of a dive buddy for Bridger and a failure to examine his fitness prior to his final dive.
Even more recent was the passing of crew member Ricardo Cornelius in December 2015. Perhaps there was some sinister presence lurking about the set of director Paul Anderson's Resident Evil: The Final Chapter misfortune certainly did befall both stunt woman Olivia Jackson and Cornelius. Jackson was involved in a motorcycle accident while shooting a scene for the film that resulted in the amputation of her left arm and severe disfigurement of her face, but she lived to tell her tale. Cornelius was not so lucky.
A Hummer H1 weighs about 8,000 pounds and Cornelius was standing near one such vehicle as it was resting on a rotating platform. Improperly secured, the prop vehicle slid off the platform, and before he had time to escape Cornelius was crushed by all 8,000 pounds. Crew on the scene rushed him to the hospital, but he succumbed to his injuries.
Despite the implementation of labor laws, fatal accidents still occur on movie sets due to negligence or disregard for the above mentioned safety regulations. This casual attitude towards crew member safety is what claimed the life of Sarah Jones. While filming the independent feature Midnight Rider: The Greg Allmann Story, young camerawoman Jones passed away at 27 years old after being struck by an oncoming train. Her last seconds of life were captured on a videowhich was used as evidence against not only her production company but the transportation company that owned the train, CSX Transportation, as well. The director of the film, Randall Miller, was sentenced to a two-year term after pleading guilty to charges of involuntary manslaughter and criminal trespass.
Though Sarah died while practicing her craft, it must be asked if an hour and thirty minutes is worth an entire life? Richard and Elizabeth Jones, Sarah's parents, have since launched the Sarah Jones Film Foundation, which is dedicated to increasing on set safety. The Jones' have lost a daughter, but hopefully their campaign will increase awareness of the dangers faced by crew members and acting staff alike resulting in less and less of these tragic accidents. Cracking through the glittering veneer of Hollywood razzle-dazzle is a necessary step needed to protect those who actually bring films to life.
3) United States Department of Labor
About the Creator
Welcome! I provide free book reviews for modern poets! At the end of the year, 10% of all earnings and donations will be given to a non profit organization. This year you will all be helping Lambda Literary! Thank you!
Twitter: @poetryberry
Reader insights
Be the first to share your insights about this piece.
Add your insights