Paul Prince Talks Career Path, Background, and New Music
Leo Paul Jeudy, known as Paul Prince is a writer, director, producer, actor, author, artist and entrepreneur. In 2021, he releases his Second Novel called "Hindrance".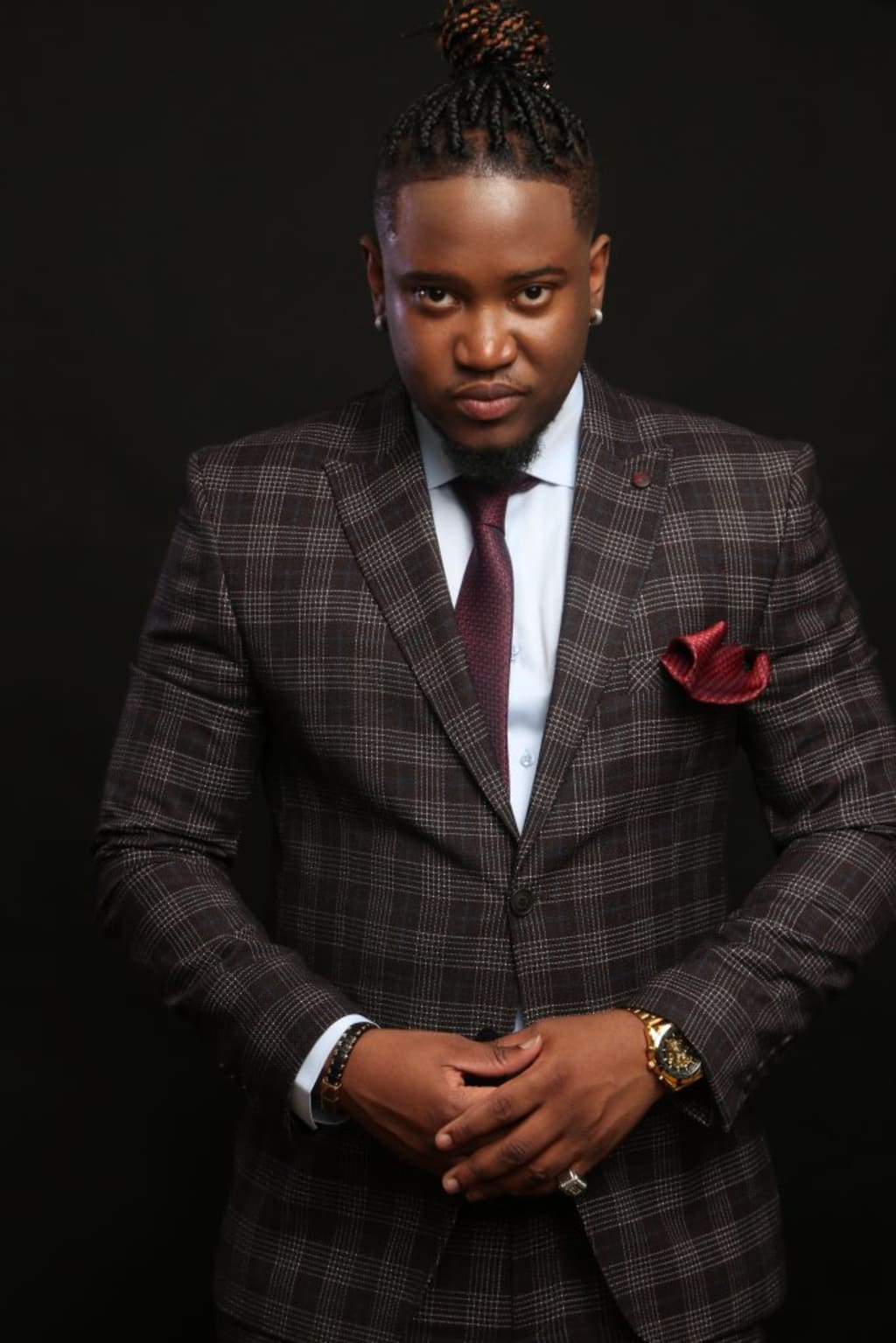 We had the chance to talk with Paul Prince.
Hello Paul Please, tell us more about you and your business.
Paul Prince: My name is Paul Prince I am a film director, Producer, Artist and An Author.
Question and Answer.
1. Can you tell us a story about what brought you to this specific career path?
Well making music and doing movies are things I loved since a young age, I've always like filming stuff and sing with friends, so I decided to go to school and learn more about and pursue a career with it.
2. Can you share the most interesting story that happened to you since you started this career?
Well I've met some incredible people from all around the world, amazingly I have people listening to music everywhere and also buying my book everywhere since I'm also a writer, the results are crazy I cannot begin to thank people enough, the results are beyond my imagination
3. Can you share a story about the funniest mistake you made when you were first starting? Can you tell us what lesson you learned from that?
Well especially in movies is mismanagement of time, we always thought it will take far less time to film a scene but it ended up being longer than I thought some scenes will take over 12 hours and we filmed a short film in 15 days. Nowadays the same film, if we were doing it today will take almost half the time and we will be better. And also from a music standpoint, I noticed I like singing more than rapping so does people listening to me so I learned to sing better and make more singing songs
4. What are some of the most interesting or exciting projects you are working on now?
My most exciting projects right now would be "hindrance" that I just released it's on amazon and kindle as we speak and also my musical album that's coming April 23rd I'm really excited about that. We have a premiere we are supposed to do soon for our movie "wrong decisions" and Dirty Play, Hopefully, we can do it very soon.
5. Who are some of the most interesting people you have interacted with? What was that like? Do you have any stories?
I've met some great writers and filmmakers and also great and talented singers and rappers in the course of my career, I feel like they are so much talent, not everyone gets to see the bright lights, the wisdom I have acquired from these people makes me who I am today and I'm very grateful for that
6. Which tips would you recommend to your colleagues in your industry to help them to thrive and not "burn out"?
Don't do too much, do what you can take. Although people say time is short but make time for yourself because it can be counterproductive when you are working while being really tired so be careful, yes work hard but work smart as well
7. You have been blessed with success in a career path that can be challenging. Do you have any words of advice for others who may want to embark on this career path, but seem daunted by the prospect of failure?
I always tell people to not give up, if you are passionate about it and love it, you have to keep going, do not stop, there are no better things than getting paid or getting known for something you love doing so I highly suggest people to go do what they love and expect some failures but learn from them and keep pushing forward
8. Can you share with our readers any self care routines, practices or treatments that you do to help your body, mind or heart to thrive? Kindly share a story or an example for each.
Well people like to think I'm always around, that is so untrue, I'm actually very reserved and love my solitude, yes I can very vocal online but I like being home alone and just focus on most of the times and just go to meetings, when I have to meet a lot of people I do it but after a while I go back to my corner to just relax that's what I like to do, and it helps me meditate and write, makes me feel better about myself
9. What are your "5 things I wish someone told me when I first started" and why. Please share a story or example for each.
1. Just follow your heart, not how people see you
2. Make time for yourself don't overwork yourself
3. You can do as much as you want it's your life not no one else's.
4. No matter how good is your music, it doesn't matter if you don't do great marketing
5. If you not ready for love and following your ambitions don't get into in a relationship
10. Can you please give us your favorite "Life Lesson Quote"? Can you share how that was relevant to you in your life?
I'll give 2 ones I wrote in each of my books
A transient Ride
" No one has the right to rain on your dreams" - Martin Luther King JR
"Have the courage to follow your heart and intuition. They somehow
Know what you truly want to become" - Steve Jobs
11. None of us are able to achieve success without some help along the way. Is there a particular person who you are grateful towards who helped get you to where you are? Can you share a story about that?
I have many people in my entourage that I have to thank for my many successes, starting with brother Anderson Bondo, who has been there from the start, we started the company Jebomedia together, A film company we have that's already 5 years old. And we have done many projects together. Also my brothers Jacquelin Celicourt, Jeythro Val D'Ombre, Ridwan Khan, all these guys have helped me a lot already Gn my career in whatever I do and always supported me and work with me
12. You are a person of enormous influence. If you could start a movement that would bring the most amount of good to the most amount of people, what would that be? You never know what your idea can trigger. :-)
I have an organization that is called JTMCO, it's a convention that has several speakers and different interesting topics that people can come and listen to so they can get their life right either professionally or personally, we did it once in 2018 but we haven't had much time to do it again. I think it's a great initiative to tackle great subjects that can make the world a better place
13. We are very blessed that some of the biggest names in Business, VC funding, Sports, and Entertainment read this column. Is there a person in the world, or in the US whom you would love to have a private breakfast or lunch, and why? He or she might see this. :-)
They are several people I would love to have breakfast or lunch starting with Mr President Barack Obama, it has always been a dream of mine to meet him and just talk to him and tell me about his experiences and how it got where it did. Of course, 50 cent is one my favourite rappers and businessman, his career path is so prolific it's amazing. Mr Denzel Washington and many more great men and women that changed the industry and make their name known as a black men. We are grateful to have these men create paths for our future
14 How can our readers follow you online?
Well my name is Paul Prince my website is thepaulprince.com
You can also email me at [email protected]
I do have Instagram and Twitter under the username @paulprinc3
Follow me and message me I would love a chat.
Reader insights
Be the first to share your insights about this piece.
Add your insights