Pathaan Post Credit Scene Explained
Pathaan REVIEW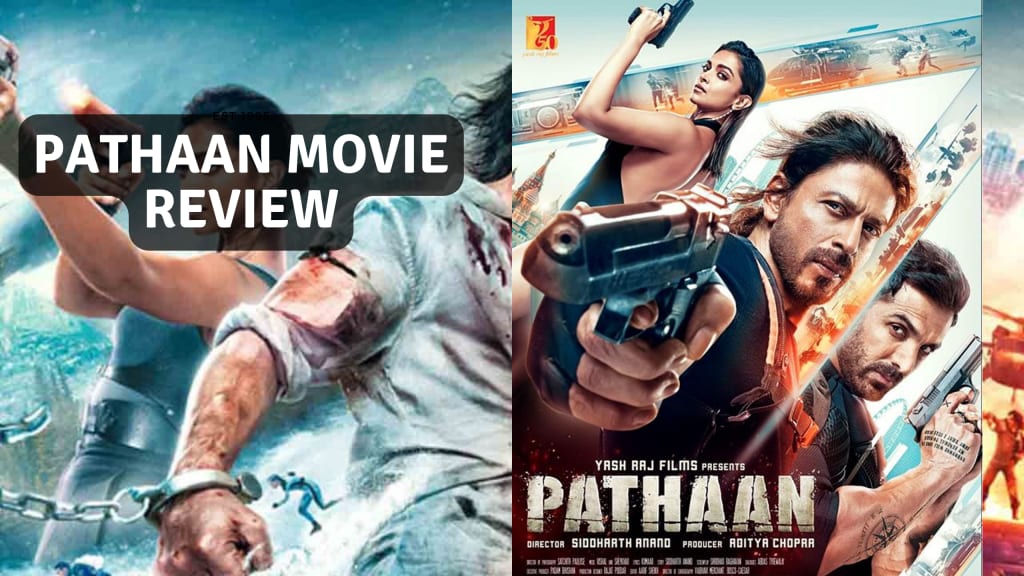 Pathan is a Spy Universe film in which it is revealed that there is a private company that is spreading terrorism in every country on the basis of a contract, and this company is now going to do some major planning in India to put a stop to it. A spy named Pathan, who has been missing for a long time, has come
To find out who Pathan is, where he is, and whether he will be able to complete his mission, you must watch this film, which is now available in theaters near you.
The overall length of this movie is 2 hours and 36 minutes.
Pathaan Review
If I had to sum up my review of Pathan in a few words, it would be the ideal comeback film for SRK.
I went to see this movie in the cinema with my mother, and the experience we got was next level.
I'm not sure why this movie is getting such bad reviews, but it's a thrilling action ride.
Yes, there are some flaws in this movie, but if you go to the theater to watch Pathan, then it will be worth it.
If you haven't seen the movie Pathan yet and you are planning to watch it, then go away from here; you don't need to read this post because you will get spoilers ahead.
Pathan Cast
Shah Rukh Khan as Pathaan
Deepika Padukone as Rubina Mohsin
John Abraham as Jim
Dimple Kapadia as Nandini
Ashutosh Rana as Colonel Luthra
Salman Khan as Tiger (Cameo Appearance)
Aakash Bhatija as Amol
Prakash Belawadi as Dr. Sahani
Viraf Patel as Rishi
Shaji Chaudhary as Raza
Diganta Hazarika as Joseph
Rajat Kaul as Raafe
Prem Jhangiani as Dr. Farooqui
Grace Girdhar as Young Rubai
Ashutosh Singh as Rubai's Father
Amanpreet Hundal as Rubai's Mother
Nikhat Khan as Older Sabba
Bashir Lone as Older Salauddin Husseni
Salman Khan's entry
After the intermission, in a scene when Shahrukh Khan's character gets stuck somewhere, there is the entry of Tiger, i.e., Salman Khan, who saves Shahrukh Khan.
Pathaan Post Credit Scene Explained
In the climax, Pathan snatches the remote from Jim, and Pathan is able to stop the missile that is about to go.
In this film, a separate apartment was built for special agents known as Joker, whose spelling was something like JOCR and who were led by Nandini Grewal.
Now, after the death of Nandini Grewal, Pathan becomes the head of this department, and after this, one hears the song "Jhoome Jo Pathaan," after which a post-credit scene is seen in which Salaman Khan or Shahrukh Khan are sitting.
Shahrukh Khan is discussing his career, how long it has been, how many years he has worked, and how he is tired and preparing for his retirement, although he did not say this in a direct way but in a double way.
There was no seriousness in this whole scene, but it was made just like TimePass, which will not have any reference in the future films of the Virus spy Universe, so what will happen next?
The same way we got to see Tiger's cameo in Pathan, similarly, Pathan's cameo is in Tiger 3, and in the climax of that movie or maybe in the post-credit scene, we will get to see Kabir, i.e., Hrithik Roshan.
For sure, you will get to see Hrithik Roshan in Tiger 3. Many people expected that Hrithik would be seen inside Pathan's post-credit scene, but it did not happen.
You will get to see Kabir's character in the climax of Tiger 3 or maybe in the post credit scene, and similarly, when War 2 comes, cameos of Salman or Shahrukh will be seen in it.
So that was a simple explanation of Pathan's ending and a simple explanation of its post-credit scene. 
Reader insights
Be the first to share your insights about this piece.
Add your insights