Parker and Sweet: A dynamic duo on In the Heat of The Night
David Hart and Geoffrey Thorne were part of the team on the police drama and continued their relationship off-screen.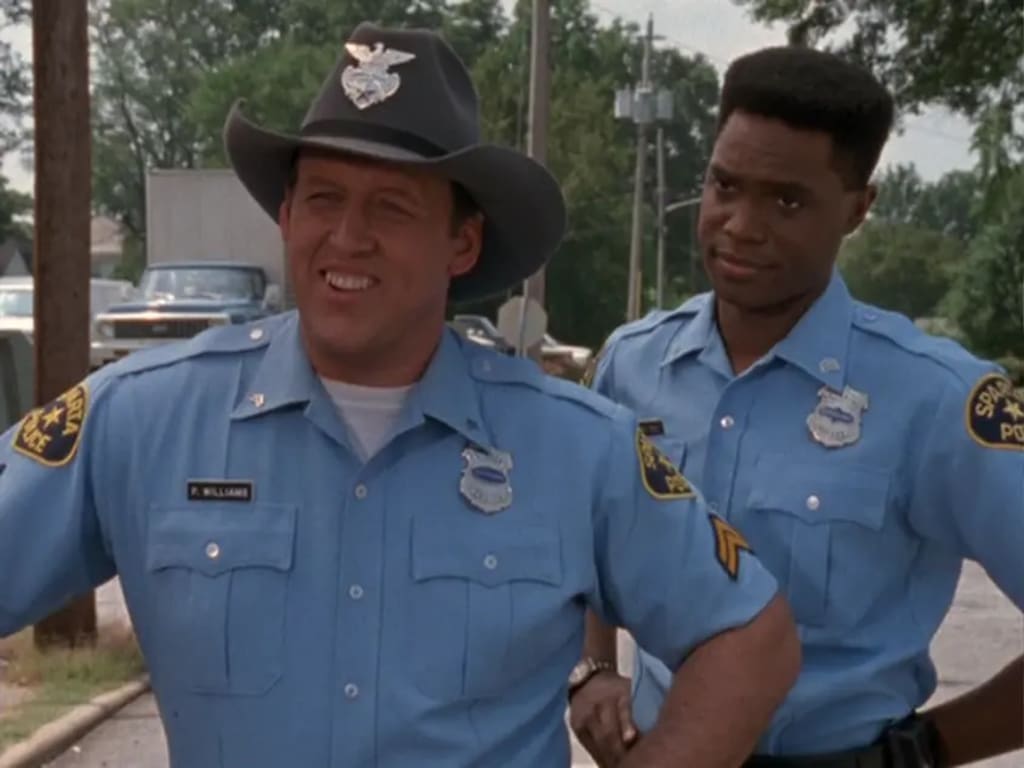 In the Heat of the Night is a classic
In the Heat of the Night was a police drama series that ran on NBC from March 6, 1988, until May 19, 1992. From October 28, 1992, until May 16, 1995, ITHOTN aired on CBS. Two of the main characters Parker and Sweet continue to be popular although for some they were considered as comic relief or Keystone cops. When this duo was paired together, however, they got the job done and that's what is important.
Parker and Sweet were seen by a number of viewers as proving that racial harmony on the job was possible. This is one of the reasons why In the Heat of the Night continues today to be popular in syndication and on streaming services. The small-town atmosphere and comradery of the cast are endearing to the viewers and a treat compared to the way newer police shows are filmed. There are also Facebook groups and Pinterist pages dedicated to the award-winning show which is a testament to how important this series remains to the fans. Parker and Sweet were not just acting because David Hart and Geoffrey Thorne truly cared for one another.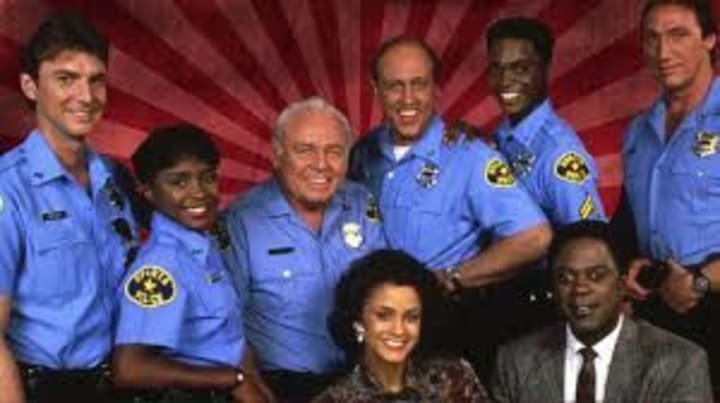 Parker Williams and David Hart
Officer Parker Williams was portrayed by David Hart and some fans say he comes across as a "good ole boy", who is thoughtful, sensitive, and who cares very deeply for the residents of Sparta, Mississippi. Hart began acting in the early '80s and In The Heat of the Night, was his first regular television series. Hart also recorded the song "Let It Snow" for the In the Heat of the Night Christmas CD Christmas Time's A Coming in 1991.
Hart was born on February 6 1954 and has three children from his first marriage including daughter Mammie Hart who is an actress, author, and comedian. He is currently married to Anne Tabor. He has also appeared in numerous television commercials, including GE, IHOP Restaurants, Coors Light Silver Bullets, John Deere, and Maxwell House Coffee.
The actor's other television roles include The Practice, Aaron's Way, and Party of Five. Movies include Standoff, The Legend of Jake Kincaid, and the 2011 Western film, Forgiven, which was written and directed by Alan Autry, who portrayed Officer Bubba Skinner on ITHOTN. Hart continues acting in theater performances around the country, including portraying Charlemagne in Pippin and Oscar in The Odd Couple.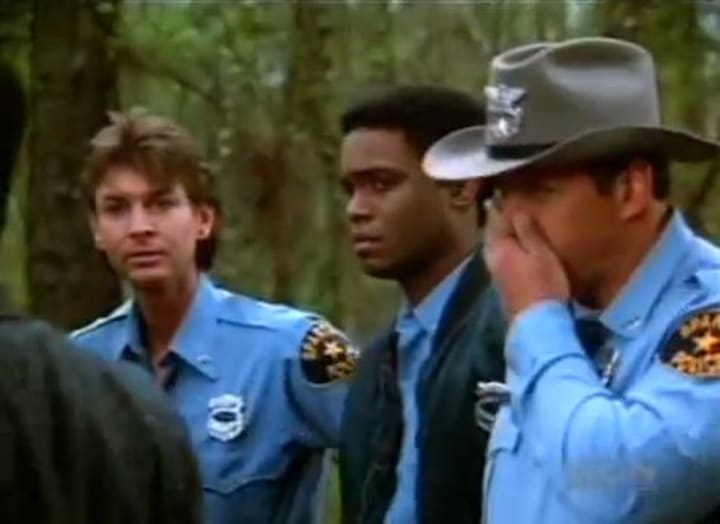 Wilson Sweet
Officer Wilson Sweet was portrayed by Geoffrey Thorne who joined the show in season two when it relocated from Louisiana to Georgia. Thorne had been working full-time for many years as an actor in Los Angeles and ITHOTN became his first acting job on a regular television series. Sweet was considered the cocky straight out of the police academy officer and was and one of the first Black men to join the Sparta police force.
Thorne began his acting career in 1987, by portraying a police officer on Hill Street Blues. In the Heat of the Night was his most notable role, but Geoffrey had steady work until 2000 when was on 2 episodes on the show Bull. Thorne was a writer for season 9 of Law and Order Criminal Intent. He also wrote for Ben 10, Marvel's Ultimate Spider-Man franchises and wrote for seasons 3-5 of TNT's Leverage. He was also a writer-producer on the Electric Entertainment's The Librarians.
Thorne was head writer and showrunner for the animated series Avengers: Black Panther's Quest, a he became Co-Executive Producer of Ghost, the first spinoff of the STARZ network global smash hit, Power in 2019. Thorne has shared that he and his In the Heat of the Night co-stars Carol became like family as they worked together for so many years and this includes David Hart.
celebrities
Cheryl is a poet, freelance writer, published author and former Newspaper columnist. She has degrees in Psycology and Biblical studies. She enjoys sharing natural cures, and Nostalgia related info. Tips are greatly appreciated.