Oscars and the Films of 1987
In My Opinion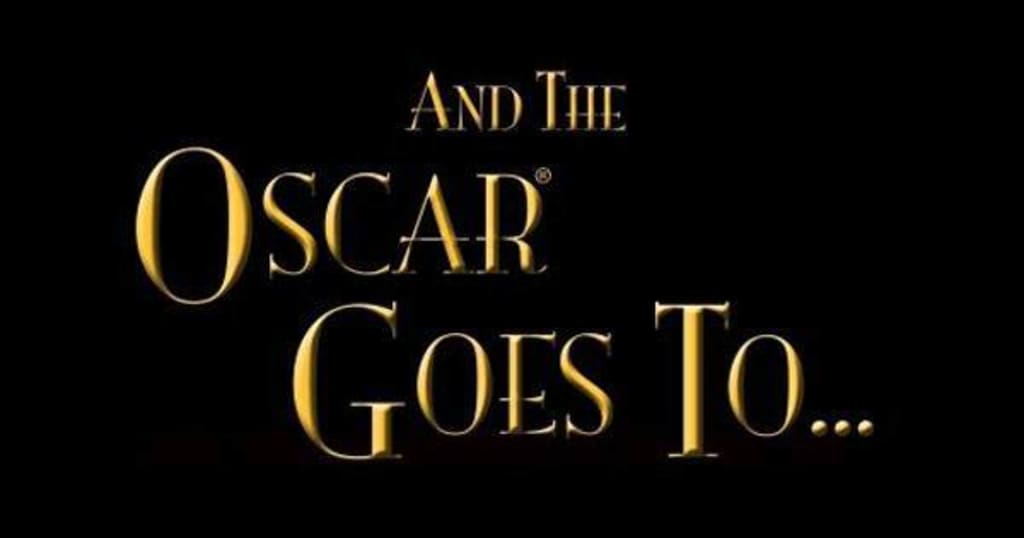 1987 was a strange year for movies. There were serious dramas, ridiculous comedies, and lots of horror pics. Looking over the Oscar winners for the year, I have to say that for the most part I disagree with the Academy's choices. Not only do I not like their choices for Best Picture, Best Actor and Best Actress, but they practically ignored one of Kubrick's gems - Full Metal Jacket - with only one nomination for the screenplay, and they paid absolutely no mind to one of the best Horror films ever—Hellraiser. Just knowing that is enough to make me shake my head in disagreement, but let me explain in detail why I disagree with their winning picks.
They awarded Best Picture to The Last Emperor. While I agree that it is a good film, I must admit that I only watched the film one time and I remember loving at the time, but I can barely remember the movie now. I am a huge movie fan. I can watch a movie that I love over and over again without getting bored. I can also remember a movie that I only saw once, for a very long time, if the movie's plot and cast is truly memorable. The fact that I saw The Last Emperor only once, and that all I really remember about it is that when I watched it back then I liked it, tells me that something is missing. There were other films that came out that year, silly or serious, that made much more of an impact on my mind and memory than The Last Emperor. The academy was so impressed with this film they also gave Best Director to Bernardo Bertulucci. Why did they completely disregard Stanley Kubrick? I don't understand.
The other problems I have with the 60th Academy Awards choices are their winners for Best Actor and Best Actress. That year Robin Williams starred in the film Good Morning Vietnam. Most people who have seen this film will agree that Robin's performance was brilliant, presenting his lovely combination of comedic genius and his talent at showing serious compassion. He was nominated but beat by Michael Douglas for his role in Wall Street. Please understand that I admired greatly the performance that gave Douglas his Oscar. Wall Street was also brilliant and Douglas definitely made an impression. I suppose that's a tough call to pick between those performances, but if I was forced to watch one over and over again, I would choose Williams. Wall Street was dark and had sinister and jaded views of business and money and greed. It might be fascinating for a moment, but it does not inspire people to greatness. Williams in Good Morning Vietnam does. That's the crucial difference, in my opinion.
Then the Academy goes and royally screws up by choosing Cher for Best Actress for her role in Moonstruck over Glenn Close for her role as Alex Forrest in Fatal Attraction. This choice is a huge WTF! Are they kidding? What the blank were they thinking? I simply can't believe this happened. Glenn Close is right up there with Meryl Streep in providing role after role of significance and top-notch acting performance. But of all the movies I've seen Glenn Close in, her Alex in Fatal Attraction was mind-blowing. So completely believable and so spine-tingling scary was her performance, it marked one's brain so permanently, that her win for Oscar should have been guaranteed. Yet the Academy chose Cher. I want to puke. No offense Cher, you're great, but your Loretta doesn't even come close to Glenn's Alex. Now the Best Supporting Actress award also went to an actress in Moonstruck—Olympia Dukakis. I do understand why Olympia beat Anne Archer. Anne did a mediocre job as the wife of cheating husband (Douglas) in Fatal Attraction, but she didn't do enough to earn the Oscar. A woman who has been betrayed by her husband when she thinks everything is peachy is a woman in agonizing emotional turmoil. While Glenn as Alex showed us the mistress' pain, Anne did not convey the wife's pain in the same talented manner. So the Oscar going to Olympia, I get.
Had I chosen my favorites of 1987 it would have looked like this:
Best Picture: Hellraiser
Best Director: Stanley Kubrick
Best Actor: Robin Williams
Best Actress: Glenn Close
Best Screenplay: Full Metal Jacket
None of that happened and the history is written. That doesn't mean I have to agree with it.