Orlando Bloom and Cara Delevingne Hunt Down a Killer in an Intolerant Steampunk Fantasy World in Amazon's 'Carnival Row'
Even though this world has Fairies, Fauns, and Centaurs, it has a lot more in common with today's society than you would think.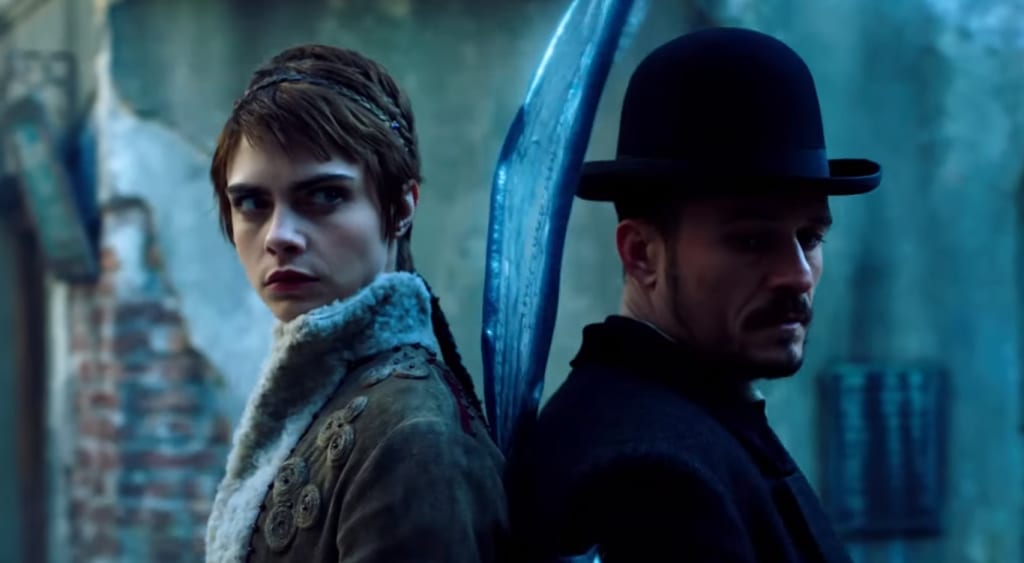 Amazon is shifting its programming strategy into focusing on more significant budgeted projects and event-style series. This is a move to try and fill the gap that HBO's Game of Thrones has left. The new plan makes a lot of sense as many fans are looking for the next big fantasy series to obsess over. And while most expected Prime's Lord of the Rings series to accomplish this when it inevitably arrives, Carnival Row may fill that void come this Labor Day Weekend. The show has already been renewed for a second season well before the first episode has aired. So it would seem that this dark fairy tale has a shot of standing out amongst the wave of series that will try to take back the Iron Throne from HBO. And from the looks of the first season's full trailer, this visually stunning, romantic, grisly murder mystery could quickly become a solid contender.
The series stars Cara Delevingne as a fairy named Vignette Stonemoss. After her war-torn homeland is no longer safe, she must find a new place to call home. Now a refugee, Vignette lives in poverty in a place called Carnival Row. But Fae's or fairies aren't the only mythical creatures that have been forced to relocate after man has invaded their homelands. The Row is filled with mystical refugees, and the people are not very tolerant of these different species. Tensions continue to rise between the immigrant creatures and the humans who despise them. They are restricted and forced to slave away for the people that hate them only because they are different. And to make matters worse, there is a killer on the loose committing horrendous murders against the Fae.
But to Vignette's surprise, the man investigating these heinous crimes is her past lover Rycroft "Philo" Philostrate, who she thought was dead. Orlando Bloom plays Philo in the upcoming Prime series. He was an orphan that joined the war to repay the country that raised him. During his time in combat, he met Vignette, and the two fell in love. But because the new regime wasn't too keen on interspecies romances, the two were forced to flee separately. Philo knows the world is a cruel and unfair place, so he has dedicated his life to protecting those that are in need. And now, as fate would have it, the Fae of his dreams is in danger, and to keep her and her people safe, he will need to solve this case. And to make matters worse, something in Vignette's past could endanger Philo's life. Its a race against time and the odds are heavily stacked against the ill-fated couple.
What I like about Carnival Row is that it isn't based on any preexisting property, so everything we are getting is fresh and new. There is a lot of exploring to do in this epic fantasy world they have created, and I, for one, am very excited to see where the show will take us. From the creature aesthetics to the production design, there is no doubt that this powerful tale will take any audience's breath away. And it's more than just the visual, as this one has some serious substance working in its favor.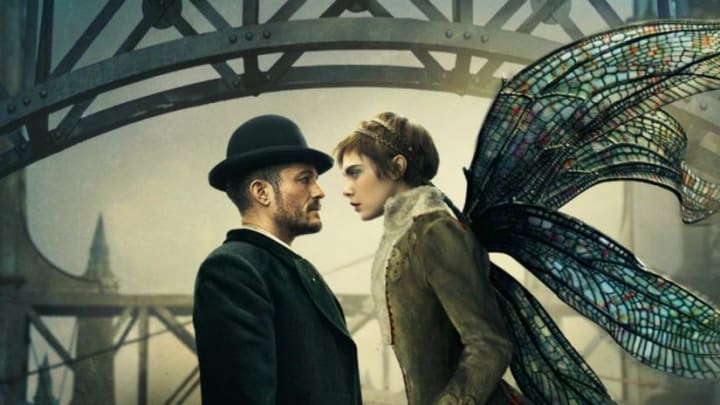 The way the series handles things like immigration and refugees will help shed some light on these issues plaguing our society today. It may be hard for some to truly comprehend how awful this unnecessary hate can be to go through with how the media covers the topic. It's something that is sadly, very easily dismissed. However, having these issues vividly showcased to viewers all over the world through a neo-noir fantasy setting will undoubtedly educate and entertain everyone who witnesses its glory. Seeing is believing, and even though what we are seeing will be hard to believe, its hard to imagine most of us not walking away from this one having a much better understanding of why it is important to accept those who are different and the idea of everyone living in peaceful harmony does not have to be a fantasy. Carnival Row will be available to stream on Amazon Prime on August 30, 2019.
Reader insights
Be the first to share your insights about this piece.
Add your insights