One Victim Stands in Defense of Drag Race's Sherry Pie
Kevin Rehrer has not only forgiven Sherry Pie, whose real name is Joey Gugliemelli, for catfish-ing him. He still considers him a friend.
ABC-TV
A storm erupted in the LGBTQ community last month when Tamron Hall welcomed RuPaul's Drag Race's Sherry Pie to her show to discuss the catfishing and sexual misconduct allegations levied against the drag queen.
Sherry Pie, whose real name is Joey Gugliemelli, was disqualified from season 12 of RuPaul's Drag Race when it was discovered that he had posed as a fictitious casting director by the name of Allison Mossie. As Mossie, he tricked several actors, many of whom were his friends and co-workers, into performing questionable, sex-related acts in video auditions for roles that didn't exist. One man was asked to masturbate and touch himself on camera. Another was allegedly coerced to bulk up his body with the use of steroids.
"My manipulative behavior and my lying about the possibility of being cast in a role was a violation of trust," Gugliemelli admitted via email last week. "I was not in a position of authority to give or take away any such role. I accept full responsibility for my preying on my friends (and) co-workers desires to further their careers through distasteful means."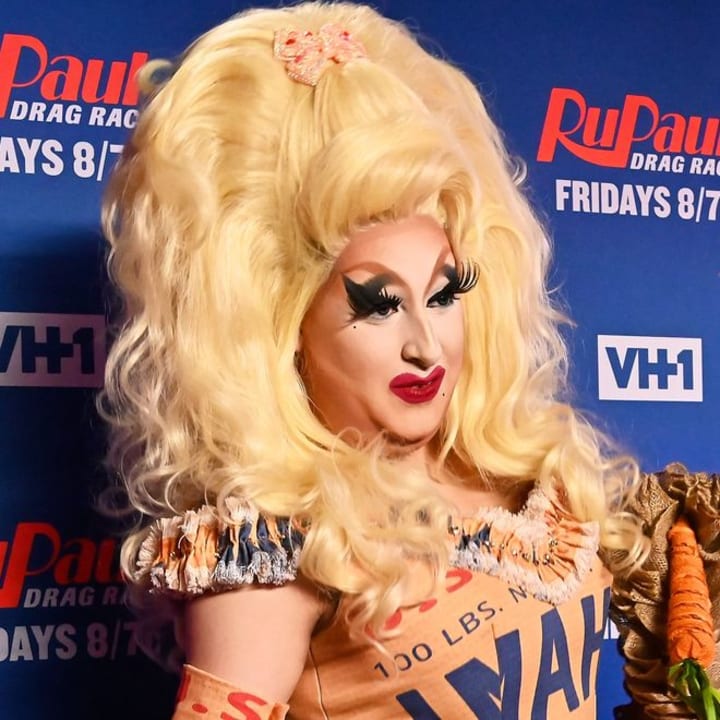 His apologies have landed on mostly deaf ears.
Ben Shimkus, one of the alleged victims, followed up Gugliemelli's appearance on Tamron Hall with an op-ed on Out.com, detailing why Hall inviting Gugliemelli to her show was not only insulting to him, but a feckless act that diminishes LGBTQ+ survivors of sexual assault.
Drag queen Jackie Cox, who competed against Sherry Pie in season 12 of RuPaul's Drag Race, rallied to the side of Shimkus and victims of Gugliemelli, tweeting her objection to the Tamron Hall interview.
While Joey Gugliemelli acknowledges that he cannot right the wrongs of his past, he viewed his appearance on the show as a way to own his misdeeds and take the first steps towards becoming a better person. He was thankful to be given a public platform to voice his apology. If, at some point in the future, his victims choose to move towards exploring forgiveness, he explained on the show, he is ready to make his amends privately, or even in-person.
One victim is now standing in defense of Gugliemelli. Kevin Rehrer, who acknowledges submitting over one hundred video submissions to Gugliemelli's "Allison Mossie" blames Gugliemelli's digressions on his borderline personality disorder. Rehrer says he has not only forgiven Gugliemelli, he still considers him a friend.
Are you a victim of Joey Gugliemelli?
Kevin Rehrer: Let's start off by addressing the fact that I am not nor will I ever choose to be a victim of anything or anyone. I think I was mostly disappointed that there was no role and my friend lied to me. However, no one held me down (or) forced me to do anything. I was never touched against my will and as far as I know, my submissions were not shared with others. You see, I have been violently sexually assaulted where I had no choice in the matter and I contracted HIV from that incident. I have spoken about this publicly and I have gone through years of therapy to overcome the pain that went along with that incident. As far as with Joey, I was catfished. It happens all of the time. There is even an MTV show about (catfishing). The people profiled in the show are not dragged through the mud for what they have done. They're not labeled sexual predators.
What would you label Joey Gugliemelli?
Kevin Rehrer: Joey has a disease, borderline personality disorder, and it is very serious. I was raised by a parent who suffered from the same illness. What people with BPD see as right and wrong is not what you or I might see. I believe Joey was sincere in his apology. He didn't deny the allegations. I gave him a chance to explain his actions. I listened and asked questions. We all make mistakes. Was I physically hurt? No. Did it change my life or scar me? No. I know what sexual assault feels like and to compare this to that is perplexing and demeaning to those who actually have been raped, held down, forced, drugged… So, I forgave Joey because, why not? Why hold on to something when it would do nothing for me?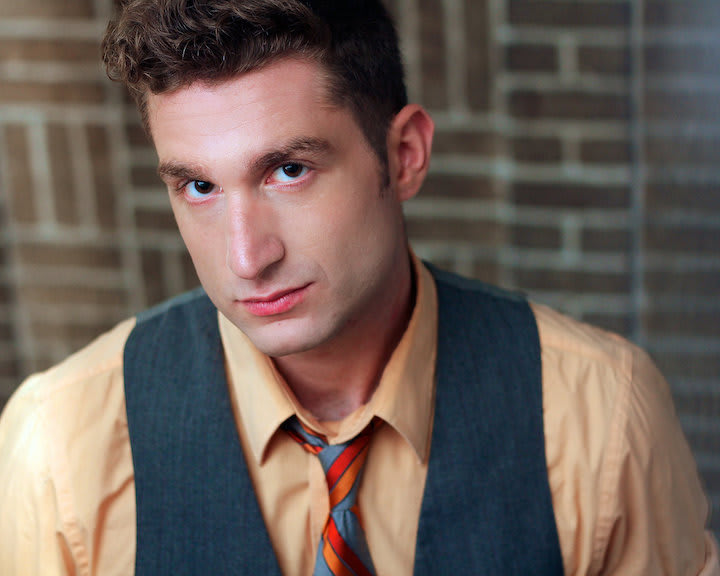 How did you feel about Tamron Hall inviting Joey on her show?
Kevin Rehrer: I think Tamron Hall and Joey had a right to do the interview and frankly any other interview they want. Anyone that has a problem with Joey or the story could easily change the channel.
What is your wish for Joey Gugliemelli?
Kevin Rehrer: That he be able to continue his therapy and treatment without bullying. I'm proud of Joey for going into therapy which takes time and sometimes you slip and fall back, but at least he is getting help. Borderline personality disorder is a tricky diagnosis and illness that manifests in many ways. My hope is that he gets his disorder under control. Joey's therapist recommended he continue to do drag as healing therapy and I support that.
What is your wish for Joey's other victims?
Kevin Rehrer: Each situation is nuanced, so I can only really say I hope they find peace and a way to heal. Continuing to go after Joey is probably not going to be healing. I would suggest seeking therapy or perhaps working to change nationwide catfishing laws.