'On The Go With Tambi' - Streaming now on Amazon Live
Find it on SwayTVLive.com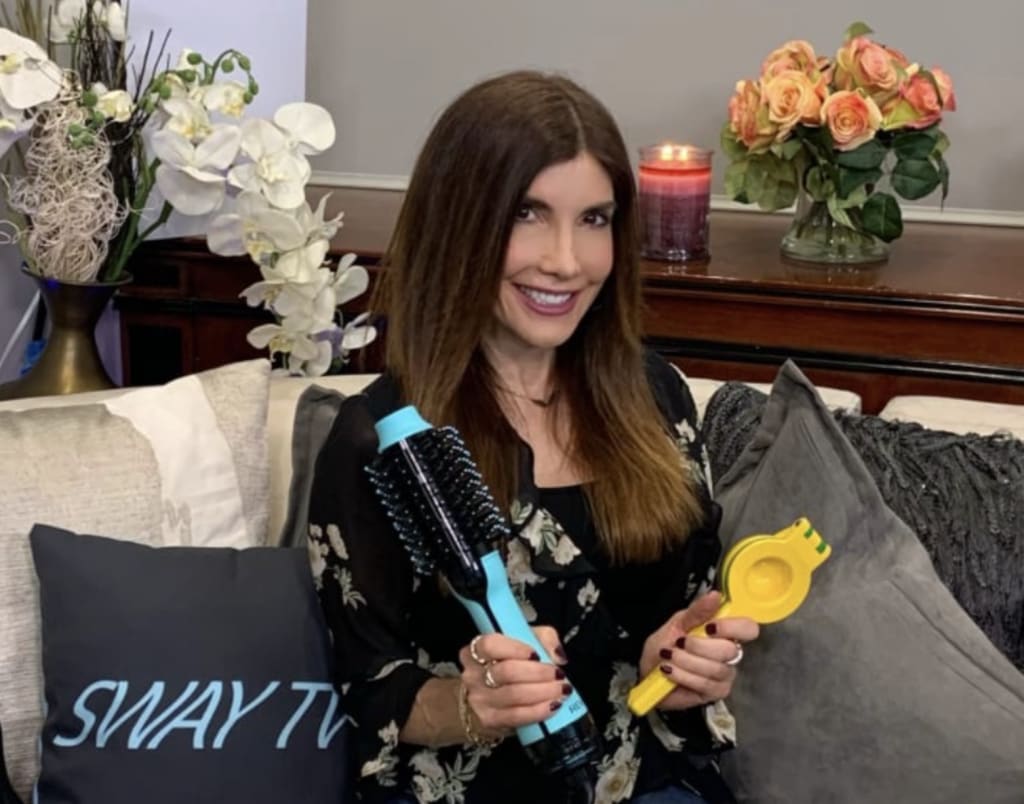 Tambi Saffran on the Sway TV set in Los Angeles, CA.
Tambi Saffran is a founding host of Sway TV, a leading digital network on Amazon Live, a video shopping platform. Sway TV streams multiple times a day and provides what has come to be known as "Shopatainment TV." Amazon Live generates hundreds of daily live productions around genres such as beauty, wellness, fashion, fitness, home and technology. Tambi streams live several times a week on the Sway TV Network on Amazon Live, with her own segment called, 'On The Go With Tambi', where she shares her passion for travel, food and exercise. Tambi keeps viewers entertained with her sharp wit and upbeat energy, continually adding her own interesting tips, such as arm weight curls in the kitchen while waiting for water to boil, warming milk before frothing for "designer lattes," and helps her viewers navigate millions of products, exclaiming that you can actually buy a Tesla on Amazon! Tambi and Sway TV bring a new shopping experience to the Amazon shopper. "The shopping experience is second to none." says Sway TV producer Andrew Waldman, "With this social network, Amazon has created a first-class digital mall where product discovery and purchase are the true holy grail of shopping in the twenty-first century."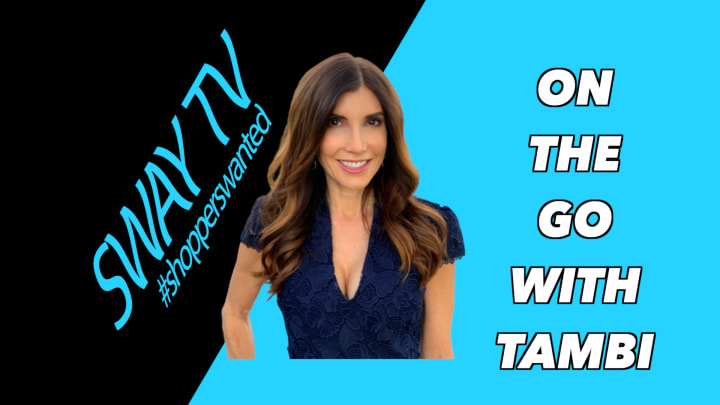 Tambi brings to Sway TV her passion for food and her expertise interviewing chefs from her own show on Apple TV, 'LA Chefs'. On Sway TV, she has interviewed culinary greats such as Michelin Star Chef Ludo Lefebvre, Chief Baking Officer of The Magnolia Bakery Bobbie Lloyd, and renowned Chef Daniel Green, Food Network host and the face of Gotham Steel pots and pans. These interviews provide entertainment as well as an opportunity for viewers to learn firsthand about Amazon products relating to each celebrity guest. Tambi's other passions include travel, hiking and exploring. On her live broadcast, 'On The Go With Tambi', she shares her favorite products and wealth of knowledge on these topics, engaging with her viewers over the live chat as they shop her recommendations.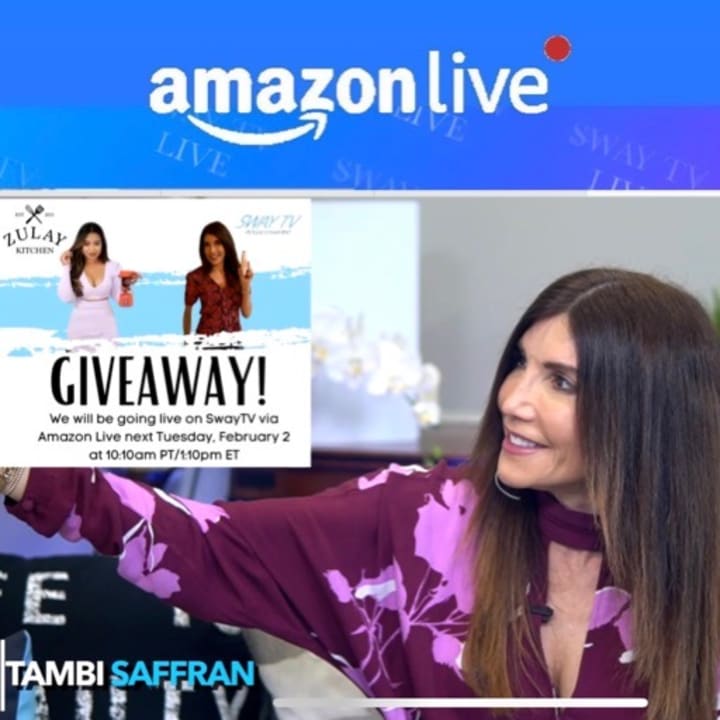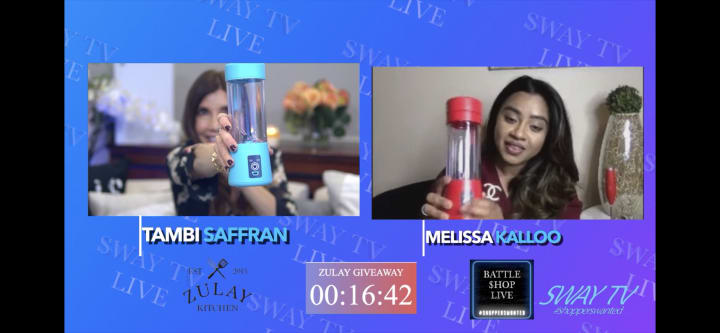 Sway TV has deservedly earned a reputation for incredible giveaways to engage their viewers, proudly hosting the first Amazon Live game show, 'Battleshop Live', and the ongoing Zulay Kitchen Giveaway. The Zulay Kitchen brand is a fun and functional store on Amazon that sells colorful kitchen gadgets which are coveted prizes during the giveaways.
The network continually sparks excitement and competition for its viewers to enter to win prizes such as the hard-to-find Sony PlayStation 5 and numerous Amazon gift cards. Tambi enjoys hosting when her stream includes a giveaway, "I love the excitement my viewers bring to the giveaway shows, whether the prize is big or small, everyone loves to win something! The chat feature on Amazon Live is a great way to connect with my viewers, chatting with everyone as they wait for the moment I draw the winning name. It's reminiscent of classic game shows such as 'The Price is Right'." Tambi looks forward to collaborating with other brands to increase their brand awareness in this and other creative ways.
Along with the other hosts at Sway TV, Tambi inspires, educates and entertains viewers that visit the site. To view all of Tambi's past streams along with all the Sway TV episodes, viewers can go to SwayTVReplay.com and catch new streams throughout the week at SwayTVLive.com