Old Henry (2021) Movie Review
Western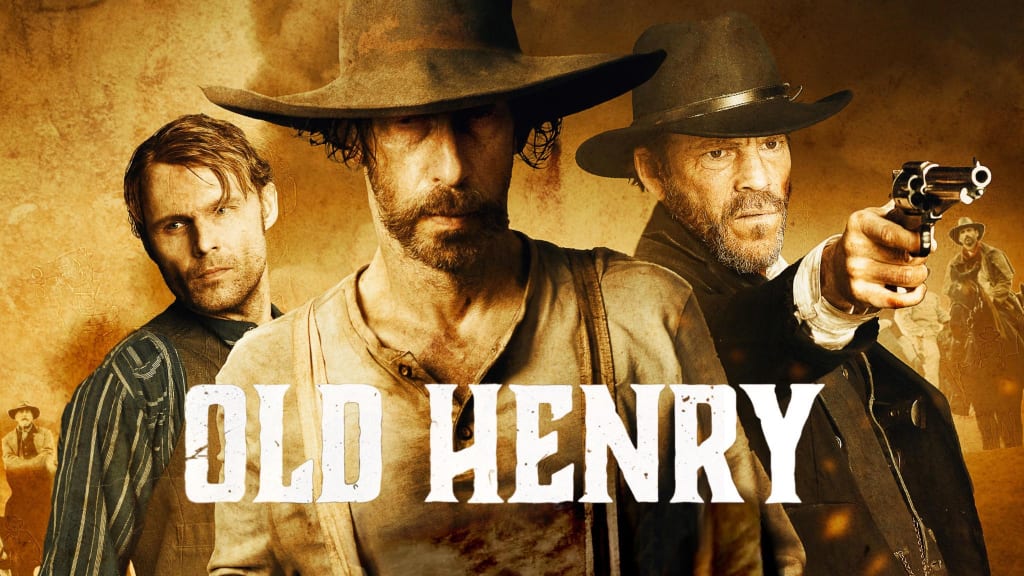 94% Rotten Tomatoes | 7.2/10 IMDb
Tim Blake Nelson delivers a stellar performance in the title role of the second fiction feature directed by Potsy Ponciroli. His convincing portrayal of a forlorn and exhausted man with a hangdog expression is one of the movie's most outstanding features. As the story unfolds, viewers are taken on a journey through the life of Henry, a man who has experienced numerous hardships in his past and is now living in the territory of Oklahoma, farming the land.
Henry's son, Wyatt, complains about the life they are living, but Henry insists that there are worse arrangements. He hints that he has experienced some of these "worse arrangements" in his past ventures, but he has outrun them, or so he thinks. Soon, Henry will have to confront his past when a stranger with a bullet wound, a revolver, and a bag of money enters his life. Henry takes the man in, but when ruthless killers come looking for him, Henry must protect his family and confront his past.
The movie's opening sequence introduces viewers to Ketchum, a dangerous killer who is on the hunt for the wounded stranger. Henry's encounter with the man and the bag of money sets off a chain of events that will change his life forever. The wounded stranger, Curry, has a story to tell, but Ketchum and his men have another version of events. As Curry begins to recover from his injuries, he has flashbacks to a time when he and Henry may have crossed paths in their past.
Henry is preparing for a shootout with the killers who have arrived in town, posing as lawmen. Wyatt offers to help, but Henry tells him that killing a man is a different line to cross. This leads to tension between father and son, with Wyatt lashing out and calling Henry a "stupid worthless old man." The hurt Henry feels is nothing compared to his determination to protect his son.
As the movie progresses, viewers learn more about Henry's past and how it has shaped his present. The climax of the movie is well-executed and offers substantial satisfaction to viewers. Nelson's performance is flawless, and he portrays Henry's transformation from hangdog to deadeye with palpable conviction and credibility.
One of the movie's strengths is the tight, menacing opening sequence that sets the tone for what is to come. The tension is palpable, and viewers are immediately drawn into the story. The movie's pacing is well done, with action sequences that are well-executed and never feel gratuitous. The dialogue is well-written and helps to flesh out the characters and their motivations.
The movie's setting is also a standout feature. The territory of Oklahoma in 1906 is brought to life with great attention to detail, from the farming scenes to the town's dusty streets. The cinematography is excellent, with wide shots that capture the beauty of the landscape and close-ups that focus on the characters' emotions.
Overall, Potsy Ponciroli's second fiction feature is a well-executed western with a great cast and solid storytelling. Tim Blake Nelson's performance as Henry is outstanding, and his portrayal of a man confronting his past is both convincing and nuanced. The movie's climax is well-done, and the tension builds to a satisfying conclusion. If you're a fan of westerns or just looking for a well-made movie with great performances, you won't be disappointed.
Reader insights
Be the first to share your insights about this piece.
Add your insights