Now Voyager (1942)
Every Shade of Kindness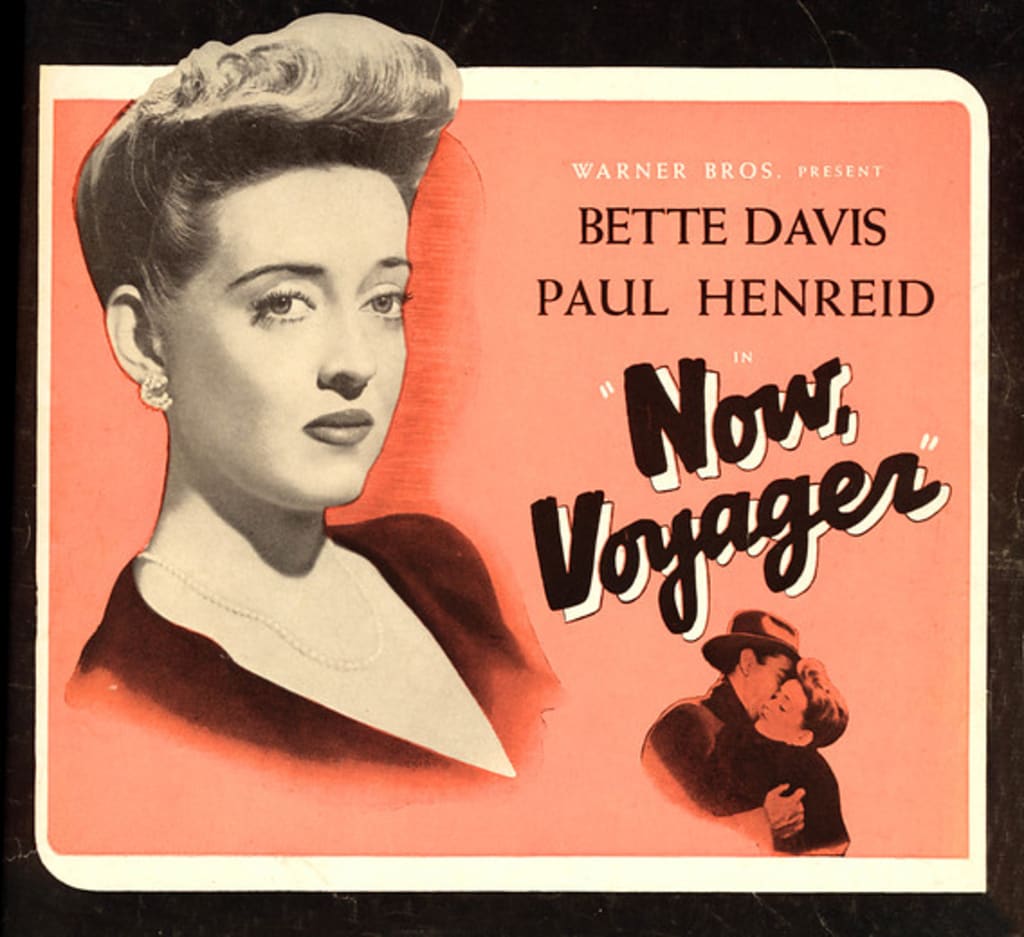 Now Voyager (1942)
During World War 2, the Hollywood film machinery aimed its products at the women on the home front. It was a boom period for the "Women's Film", often critiqued and dismissed as syrupy melodrama. However, some women are not easily dismissed. Last week, I wrote about Joan Crawford in Mildred Pierce (1945) and how she had reshaped herself to appear in the film: shoulder pads, heavy brow, sharp edges and embracing dark themes. She was not a dame to be dismissed. And then there was Bette Davis.
Bette Davis was a big part of the eruption of female talent in the pre-code era. She had a theatre background and a sense of her own importance. Bette Davis had already taken a stand with a case against her Warner Brothers studio contract in 1937. The Warner Brothers barrister opened the case by calling the actress "rather a naughty young lady." She lost the case, but won herself the opportunities to play better, more rounded roles. She excelled at taut, repressed sophistication.
This can be seen in all its power and glory in Now Voyager (1942).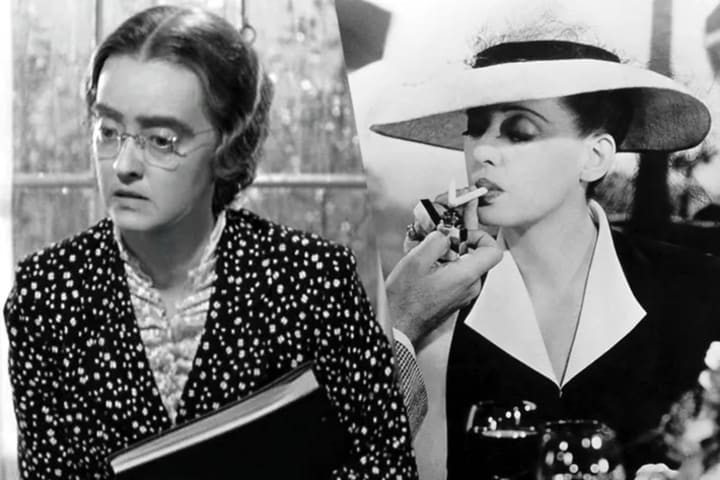 Now Voyager is the quintessential family melodrama: an emotionally extravagant, victimised central character, mother-daughter conflict, a suffocating domestic environment, interventions of chance and coincidence, yearning and unrequited want – all backed up by a searing expressive musical score (provided by Max Steiner).
Pauline Kael labelled the film "great trash" and the source material of the novel as "genius of kitsch".
Bette Davis plays Charlotte Vale, the "ugly duckling", late child of the domineering Mrs Henry Vale. She is restored to health, sanity and beauty through a stay at the sanitorium, Cascade, and with the help of a lover on a cruise. Tragedy and romance interlace, as Charlotte finds her authentic self and her independence. When her mother dies she is stricken with both guilt and grief, and returns to the sanitorium, where another way of becoming healthier and happier presents itself - having a 'daughter' to love.
The plot and Charlotte rely on people's kindness. Kindness is the antidote to repression and loneliness. Kindness cures mental illness.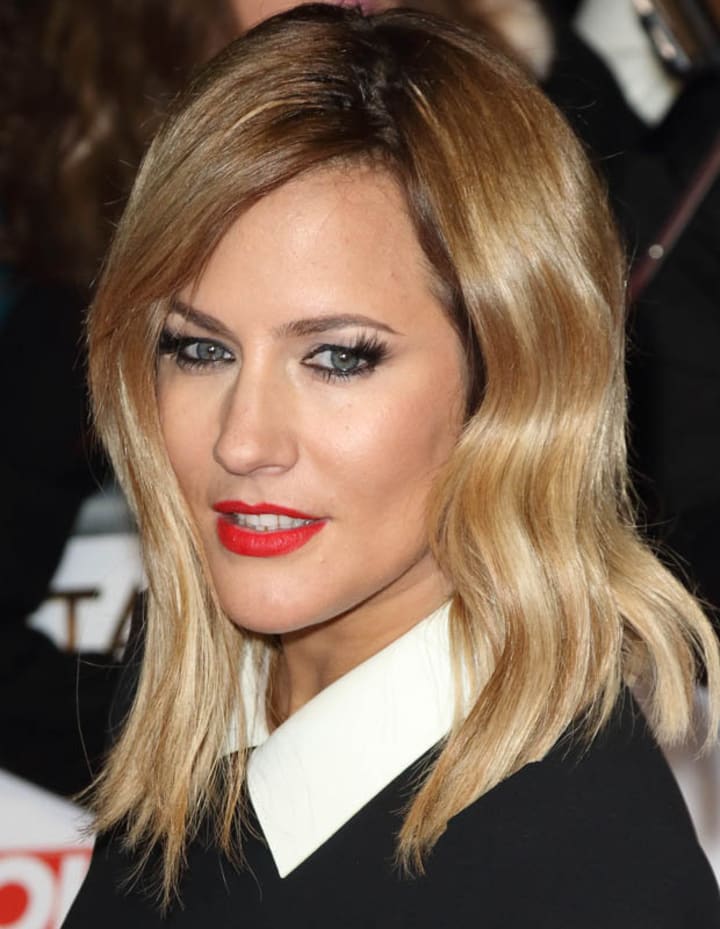 In the UK, after TV presenter Caroline Flack's death in February 2020, the #BeKind hashtag was tweeted over a million times. #BeKind was intended to raise awareness of suicide and the context within which people feel it as an option. #BeKind aimed to remind us that kindness was good, not only for those around us, but also for our own mental health.
Now Voyager (1942) is a film that sees women's mental health as an area of legitimate concern and kindness a crucial part of the cure.
Oh, but kindness is complicated, shape-shifting in tone and character, applied differently in context and according to identity. Some people's kindness feels like a weight. #BeKind, became a hashtag used to shut down criticism and to police people's opinions.
And Now Voyager gives its viewers every shade of kindness.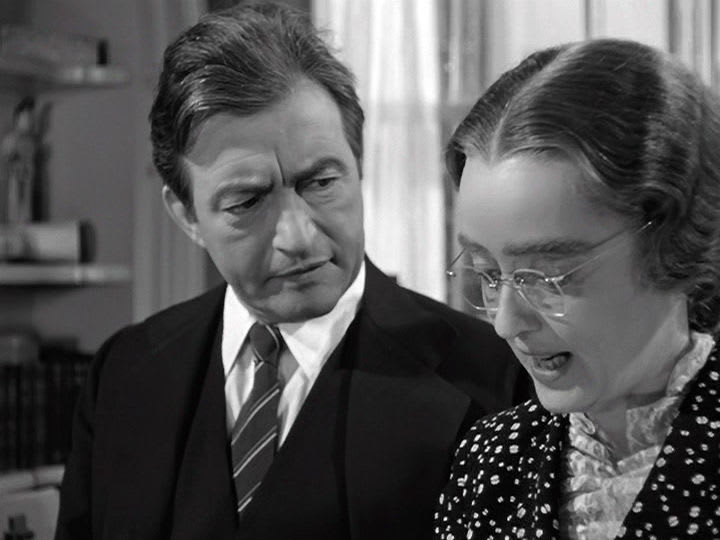 The first kindness is in being noticed. A sister-in-law who goes to the trouble to take Charlotte's mental state seriously.
Mrs. Vale: No member of the Vale family has ever had a nervous breakdown.

Dr. Jaquith: Well there's one having one now.
Being noticed as fully human with all one's potential, possibilities and damage.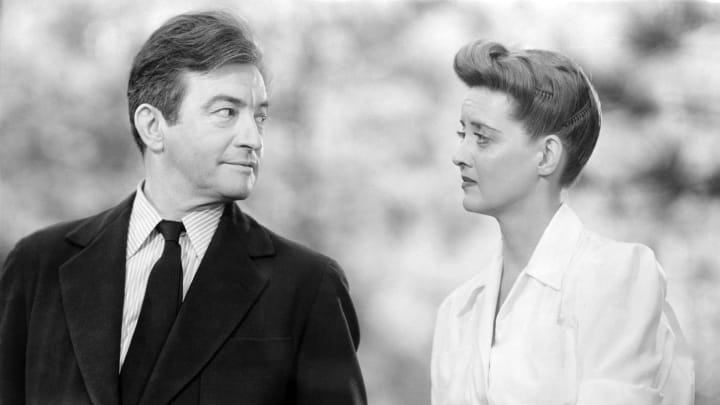 Kindness in a gentle form of treatment away from the prying eyes of others:
Jaquith: It's simple, what I do. People come to a fork in the road. They don't know which way to go. I put up a signpost: "Not that way. This way."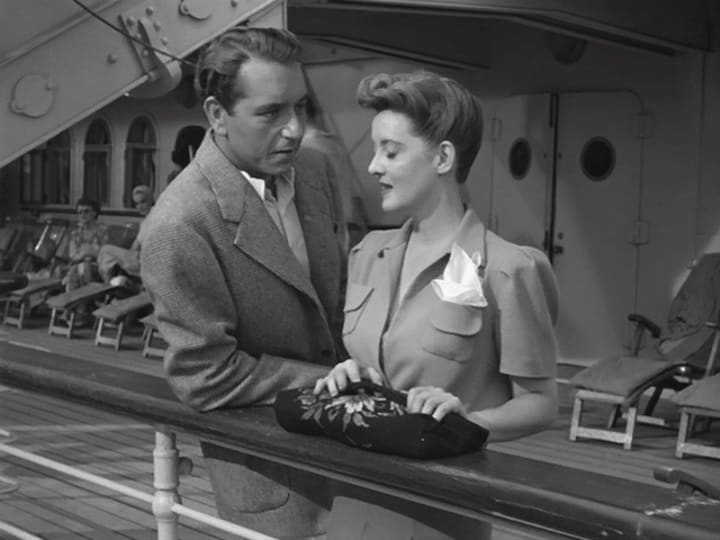 Charlotte falls in love quickly and completely with Jerry. She falls for his kindness, his empathic understanding of her social anxiety, of his favouritism for Tina – the other 'unwanted daughter'. Kindness of romantic love, of being called Darling, of being appreciated, of friendship:
Charlotte: Shall I tell you what you've given me? On that very first day, a little bottle of perfume made me feel important. You were my first friend. And then when you fell in love with me, I was so proud. And when I came home, I needed something to make me feel proud. And your camellias arrived, and I knew you were thinking about me. Oh, I could have walked into a den of lions. As a matter of fact, I did, and the lions didn't hurt me.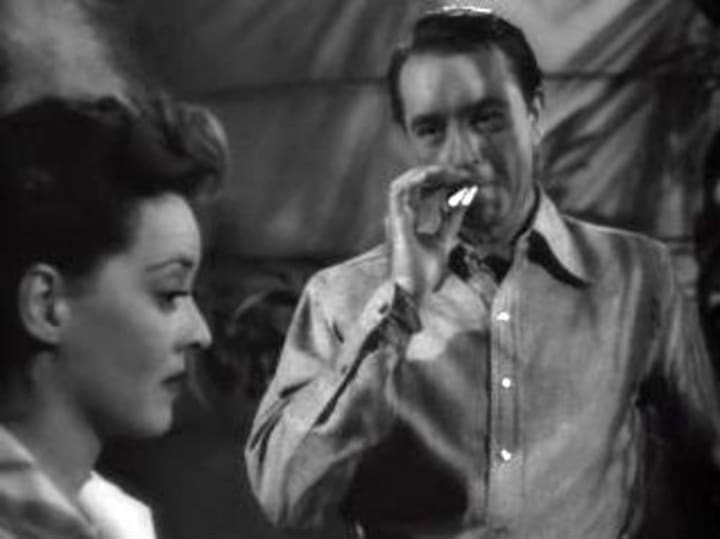 Kindness of a lit cigarette, the leitmotif of the romance, symbolising forbidden pleasure, consent and intimacy, perhaps laced with a little toxicity.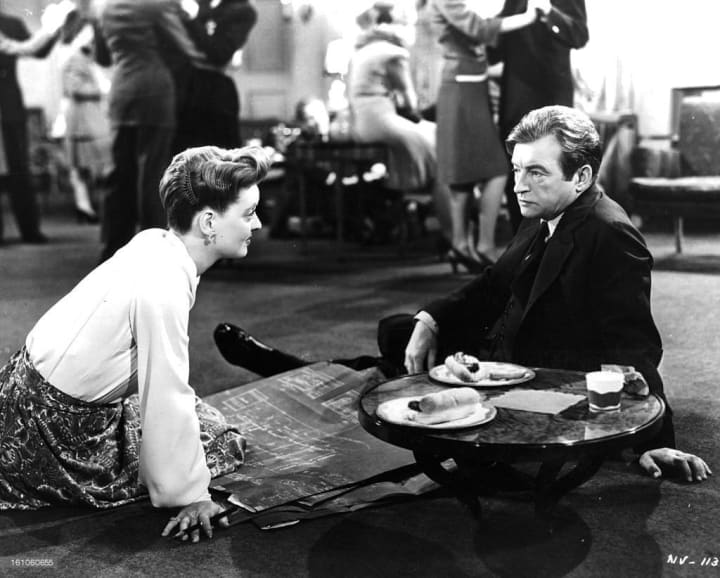 Kindness as warmth: of good hosting, of lighting a fire, of serving food, of allowing laughter and comfort.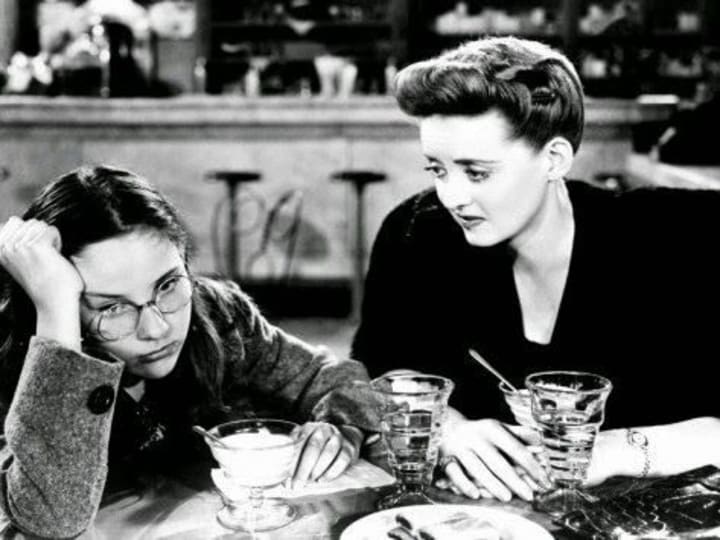 Kindness breeds kindness:
Tina: Why are you so good to me?

Charlotte: Because somebody was good to me once when I needed somebody.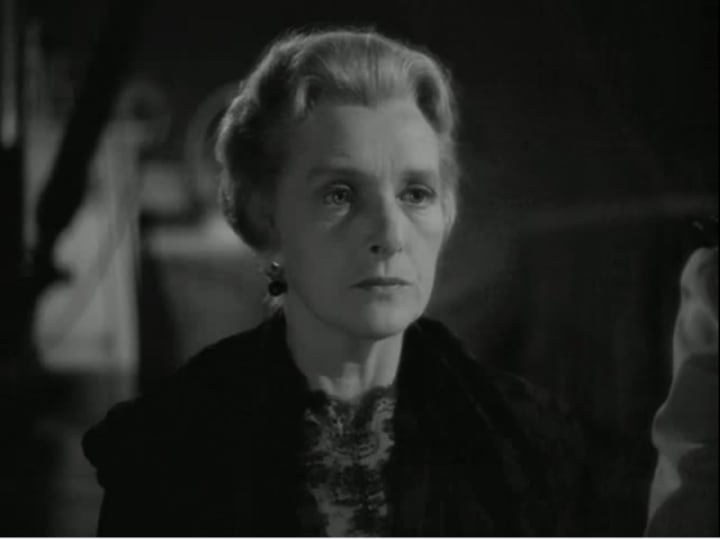 But what about the complications of kindness, the misunderstandings, the limits of character, the failures to appreciate difference across space and time. A buttoned-up Edwardian mother and a modern New Woman who can't bridge the gap between them.
Mrs Vale: When she was young, foolish, I made decisions for her, always the right decisions. One would think a child would wish to repay her mother's love and kindness.
Mrs Vale did not see herself as anything but kind. She was doing what she felt was best for her daughter. Her 'kindness' became a strangle hold.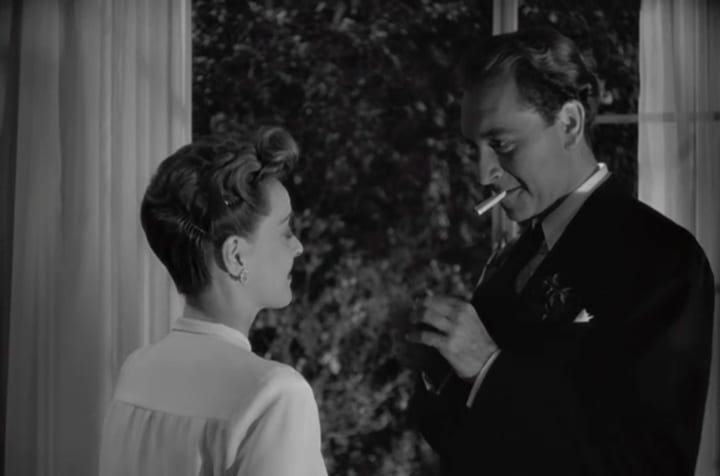 And then there is the ending. Kindness as responsibility. Kindness as an investment in the future. Kindness as sacrifice.
I know that the production code meant that Charlotte and Jerry could never have been written a straight-forward happy ending. Charlotte could not become the next Mrs Durrance.
JD: And will you be happy Charlotte?

Charlotte: Oh Jerry. Don't let's ask for the moon! We have the stars!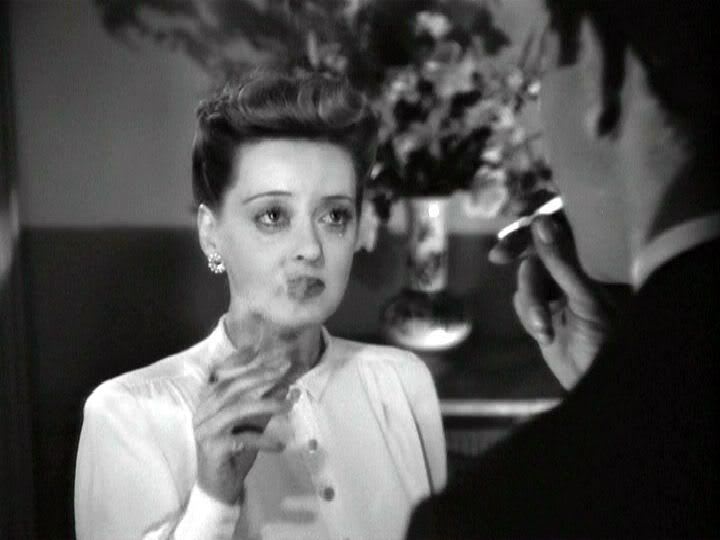 So much in one phrase. Let's not aim for something we can't have. Let's be happy for what we have managed to scrape together. The reality of complete love and happiness is out of reach, but we can have dimpled patches of light.
The Production Code made some stories impossible, but it also meant that the audiences became more knowing and more adept in reading films. We know to savour the flashes of life, the grit, the determination of a female star.
We don't watch Now Voyager for a happy ending. We watch it for the set of Bette Davis jaw. Tears in her eyes. Smoke twists between lovers.
If you've enjoyed what you have read, consider subscribing to my writing on Vocal. If you'd like to support my writing, you can do so by leaving a one-time tip or regular pledge. Thank you.
About the Creator
Writer-Performer based in the North of England. A joyous, flawed mess.
Please read my stories and enjoy. And if you can, please leave a tip. Money raised will be used towards funding a one-woman story-telling, comedy show.
Reader insights
Be the first to share your insights about this piece.
Add your insights