Not Quite Tolkien, but…
The Sword of Shannara - A look back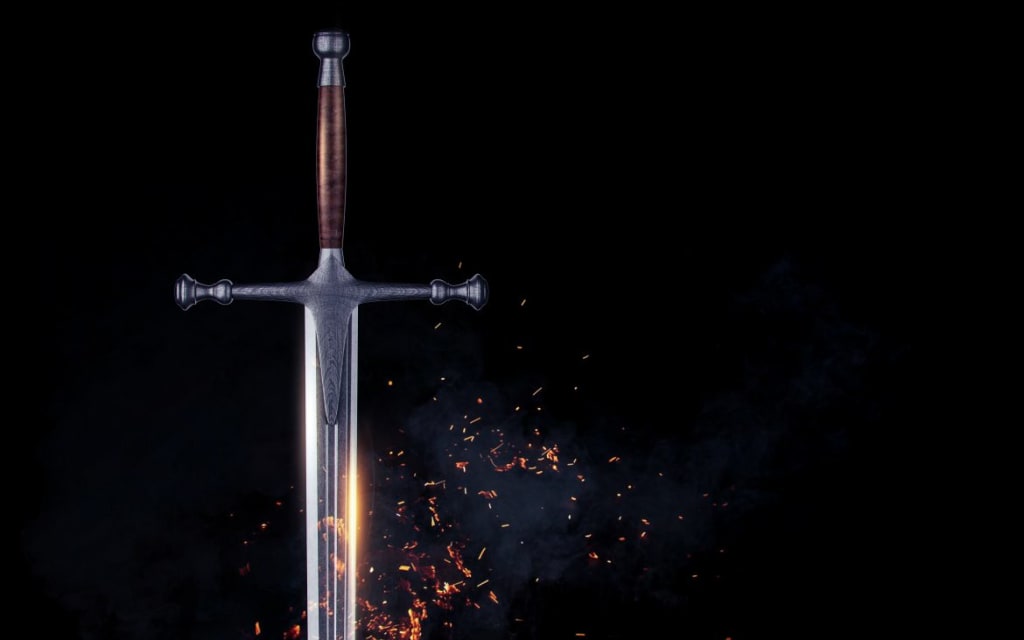 A band of travelers pulled together by a mysterious magic casting mystic, that includes two small villages novices, one dwarf, two elves, and two humans of noble descent. They are on a quest to the north to destroy an evil shadow king with a magical talisman. Sound familiar? Almost but not quite right? Terry Brook's well-read bestseller, The Sword of Shannara (1977), is unabashedly inspired by J.R.R. Tolkien's The Lord of the Rings (1954). Indeed so much so that this author was surprised it was ever published. But then again, perhaps that is precisely why it was published.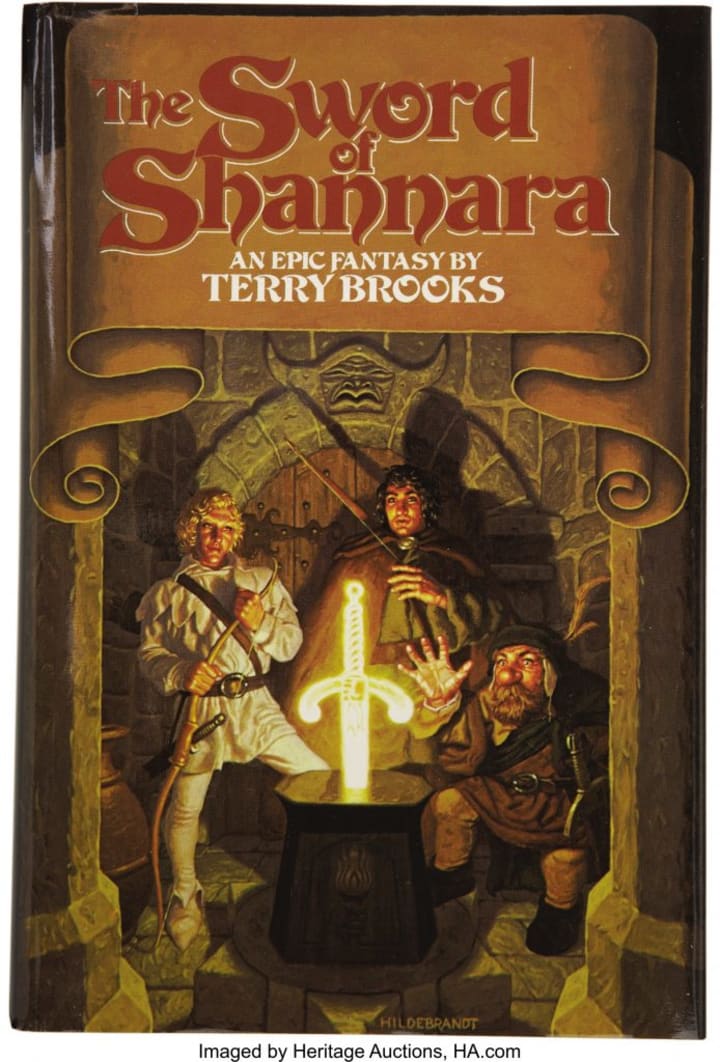 Maybe Terry Brooks' work resulted from the publishing world's desire to capitalize on a good thing. You know kind of like other knock-off works throughout mass media history. Just think back on history's massive hits, and the knock off parades that followed – for example, the Star Wars (1977) mass hysteria led directly to the first Battlestar Galactica (1978). Raiders of the Lost Ark (1981) led to a whole plethora of copy cats, such as Romancing the Stone (1984), King Solomon's Mines (1985) and the forgettable Stephen Collins led tv show Tales of the Gold Monkey. History is littered with these attempts.
So before we get into Terry Brook's seminal work, let us flashback to the '60s and '70s. The Lord of the Rings had been published in 1956 and was slowly building both a literary and cultural following. Its predecessor, The Hobbit (1937), had done pretty well and won Tolkien some awards. Which meant The Lord of Rings was bound to get at least some attention. Still, it wasn't until the mass market paperback edition came out in 1965 that Tolkien's work penetrated the psyche of English speaking culture and created a cultural earthquake of sorts.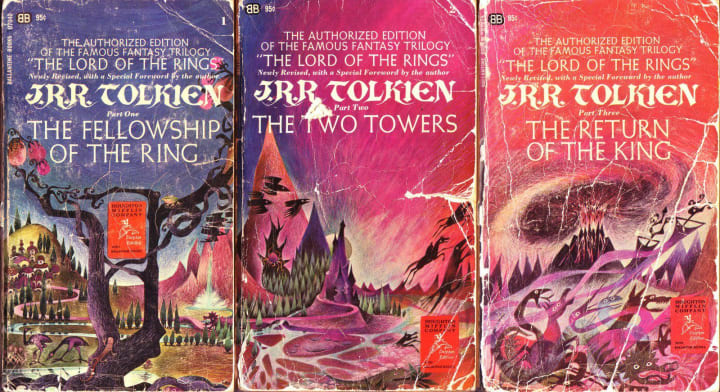 Indeed it was a Harry Potter moment before Harry Potter, selling a quarter-million paperbacks in its first ten months. Debuting on the New York Times Paperback bestseller list at number three on Sept 4, 1966, and by Dec 4 of the same year, it was number one. A position held for eight straight weeks.
By 1967 the English speaking world was in full-blown Tolkien mania (the very same year Brooks begins his work on The Sword of Shannara). Popular culture becomes rife with Tolkien references. Led Zeppelin, Black Sabbath, Pink Floyd, Genesis, and, by 1975, Rush all borrow from the trilogy. Led Zeppelin even went so far as using an English translation of Tolkien penned elven poems and, of course, who can forget this passage from 1969's "Ramble On."
I ain't tellin' no lie

Mine's a tale that can't be told

My freedom I hold dear

How years ago in days of old

When magic filled the air

'T was in the darkest depths of Mordor

I met a girl so fair

But Gollum, and the evil one

Crept up and slipped away with her

Her, her, yeah

Ain't nothing I can do, no
The excitement didn't abate as the '70s began. Some restaurants, such as Olde World Bread and Ale in East Lansing, Michigan, and Bilbo Baggins in Alexandria, VA, picked up the Tolkien theme. Attempting to tempt Tolkien fan diners. Dungeons and Dragons also debuted, in 1974, borrowing heavily from Tolkien's work. The game had a decidedly more college-based audience in the '70s and capitalized on those wishing to live the quest-based adventures they read about in Tolkien's works. The game went a bit too far, in some cases forcing J.R.R.'s estate to warn D&D away from some creations, such as Hobbits.
Later that same decade, Tolkien stormed our television sets and movie screens. Released in 1977 The Hobbit by Rankin/Bass (1977) (still a classic and much better than Peter Jackson's long-winded adaptation) left an indelible mark on Tolkien fans and broadened the audience further. It was followed by the psychedelically charged Lord of the Rings (1979) by Ralph Bakshi. Featured alongside midnight movie classics The Rocky Horror Picture Show (1975) and Pink Floyd's The Wall (1982), America toked up to Tolkien.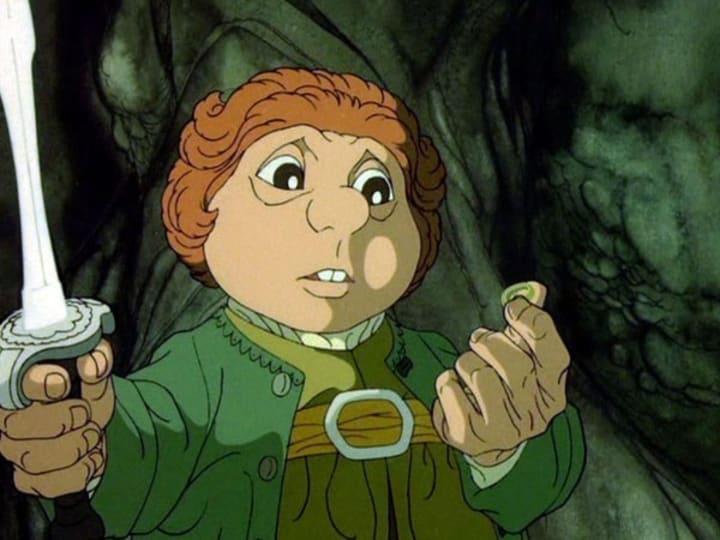 Against this backdrop publishers and writers, all scrambled to take advantage of the frenzy, racing new works by Lin Carter, Stephen Donaldson, Ursula K. Le Guin, and David Eddings to the bookstores with little success in duplicating the phenomena. Enter Terry Brooks…
Brooks was a young law student in Lexington, VA, who dabbled in writing to "stay sane" from the pressure of his studies when he was exposed to The Lord of the Rings in 1967. This event opened his mind to a whole new writing genre, although that newfound epiphany would take seven years to culminate in The Sword of Shannara. It would prove a milestone event in the publishing world. One could also note that it was an excellent thing for Brooks and Del Ray Books that Tolkien mania was still alive and well in 1977.
In 1976 Lester Del Ray, a relatively well-known science fiction writer, and his fourth wife, Judy-Lynn Del Ray, were involved in serious discussions with Ballantine Books about the possibility of establishing a new Science Fiction and Fantasy line of books. Lester and Judy had been in the genres for years. Lester as a successful author and Judy as a fan who had risen through the publishing ranks. In fact, Judy's success in revitalizing Ballantine's science fiction publishing business led directly to the opportunity for her own imprint, Del Ray books.
Not wanting to lose this opportunity, Judy and Lester had to be careful what their first publication might be, or the concept might tank. So with Tolkien mania at a fever pitch in 1977, The Hobbit about to hit the airwaves, it seemed a safe bet to tap into that excitement with a very similar story. The Sword hit bookshelves in January 1977 and sold 125,000 copies in its first month. Its success demonstrated to publishers that mass-market fantasy fiction such as the Rings was not necessarily a commercial fluke. Indeed, the Sword opened up publishing to the possibilities of fantasy literature and established the genre as a permanent fixture.
So now that we have established the book's historical context, how is the book itself? To be honest, it is derivative of Tolkien as we indicated, and contains very little in the way of surprise. The plot follows the Rings scenarios closely and even has many of the same character types and events. Brooks' writing is also tiresome at times, he spends pages rehashing what has happened already and delving into the character's agonizing about their plight. This is an attempt to make the characters more three dimensional, but it mostly fails and is somewhat annoying.
Still, the book is good fun and does provide enough variety from Tolkien that it fills the desire for more Tolkien without having more. It also opened the door to 40 novels in the same world. Many of them interesting enough to explore. The books are also good starting points for young readers new to the genre and somewhat easier to read than Tolkien.
So if you are expecting great literature, or are unwilling to go on a journey nearly entirely like that of Frodo's journey to Mordor, avoid this. Or do as MTV did for the T.V. version of Shannara, skip to the second book, The Elftsones of Shannara, for something more original. However, don't forget that without this book, our publishing world might be very different. Heck, who knows if Potter and Game Thrones would have happened without it.