Not all treasure is silver and gold.
A treasure far better than rum.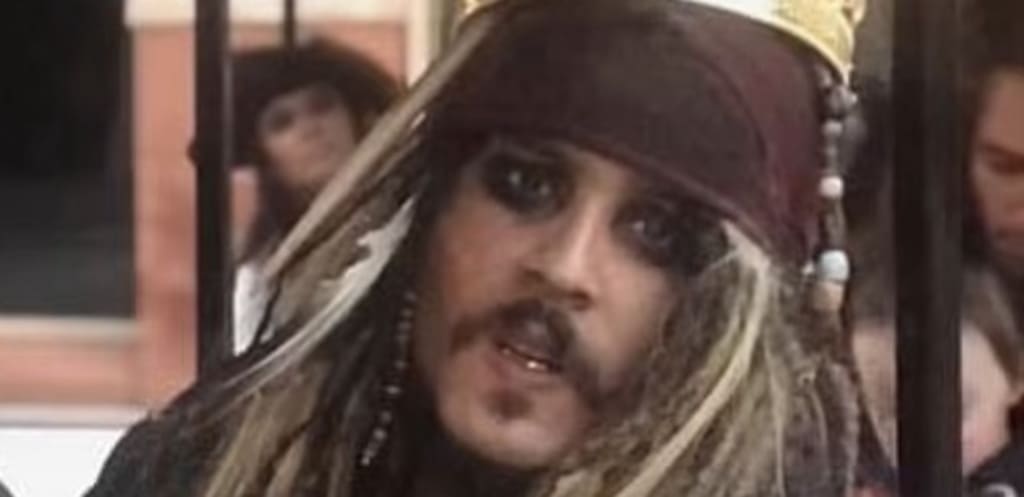 It has always been, and still is for fun, until an unexpected engagement set the course of an adventure truly unseen and remarkable.
My name is Sebastién De Valle and I've always been a huge fan of "Pirates of the Caribbean". Specially growing up on the golden brown sand and "Gatorade cool blue" beach water of Jupiter Florida.
In 2003, the first (Potc) "Pirates of the Caribbean" hit theaters. Finally, I thought, I have a character to portray and dress up as! Being a young beach bum named after the "Sebastian inlet" with shaggy short dreadlocks I never participated in costume contest or themed dress up parties because honestly it was half naked "Tarzan"(no way) or "Encino man" (I know, who's Encino man??) as recognizable characters for me to choose from.
From 2004-2012 I dressed as "Captain Jack" simply for fun. Not putting much work into it...kinda dabbling in contest but Again, it was just for fun... the people, the smiles, it was just a great time all around.
My outfit was usually carelessly thrown into a box/bag until next year only to be opened hours before the contest or event, usually revealing I had lost parts to my outfit the previous year consuming all the rum insight. My "garb" consisted of an old chorus shirt from high school with most of the buttons missing, a few accessories I pirated from my sister, some cut up shirts, a broken drum stick (I'm a drummer) to play as "the bone" key piece of "Captain Jacks" head piece... with a few here and there goodwill/thrift shop look alike, get me by cloths, rings etc.
I was always having to buy an put together what I thought would get the job done every year super last minute. None of it was actual replica or planned but everything always pointed back to my life and what made me me. I was just happy I had a role to play.
2013- 2016 I had gave up on the character.. POTC came out with a fourth film and to be honest I was just over it ...the film didn't do that good and I was well over getting totally obliterated drunk and claiming I was in character.
2018 my buddy Westen reaches out to me and says "hey, you still dress up as jack?" I replied "yea, here an there but not so much what's up?". He said " my dads buddy Paul has a daughter w/ special needs and Jack is her world would you be interested in doing this for them? they would love it" I replied with "of course I'll do it! I've never done something like this but I would love to be apart of something so meaningful".
Soon as I hung up, immediate butterfly's, nervousness and the plan of being the best jack I could be overtook me. All this time I never really had to entertain someone or even host an interaction as "captain jack" it was always just a few one liners, couple pictures and I was gone.
Tonight's the night.
I knocked on the door, completely out of my mind nervous... the door creeks open and I hear "Kelsey look who's here".
The night was amazing, a completely humbling experience. She held me, clenched on to me with a grip that never let loose not once as we watched bits and pieces of POTC. She starred into my eyes constantly, smiling then laying her head back on me as if she just couldn't believe that captain jack sparrow was there with her in that very moment. Several times I became speechless and let her hold me as she had her moments where she would just come an bear hug me.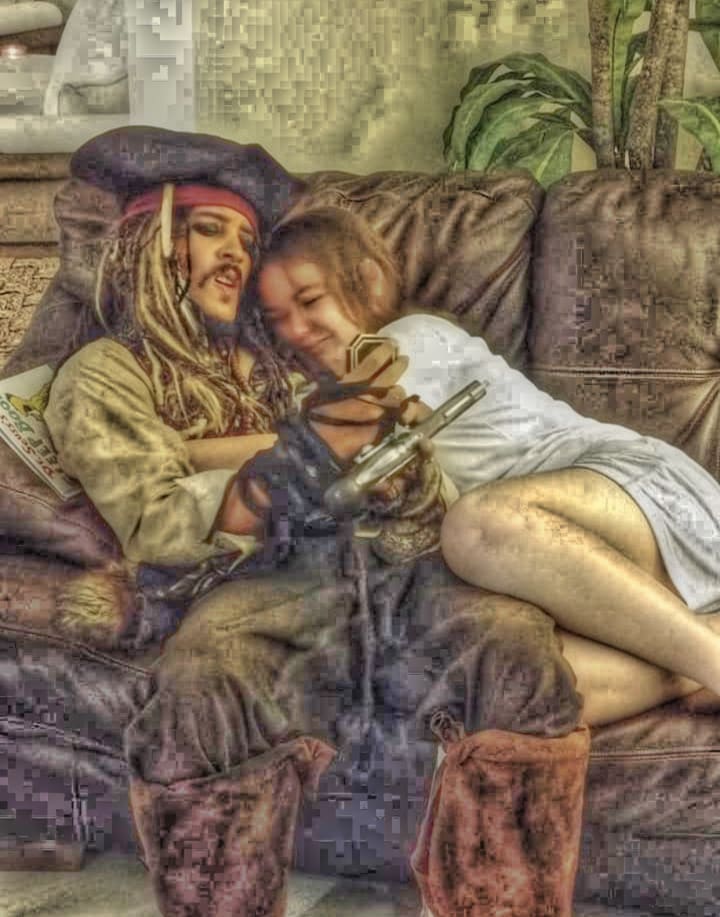 We went on, I asked her questions about the movies... she asked me questions about the movies...she showed me her drunken Jack walk.. I showed her mine.. she did her spirit fingers and confused jack look...I did mine.. she crossed blades with a pirate and broke one of my rings and hit my knuckle so hard 😩lol.. she told me "rum was a vile drink",We played with Snapchat filters, we went back an fourth way past her bed time.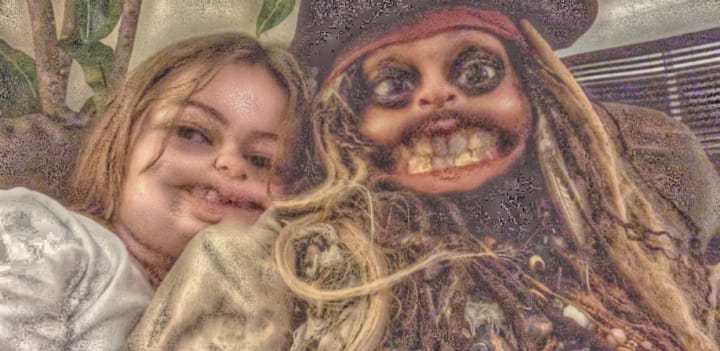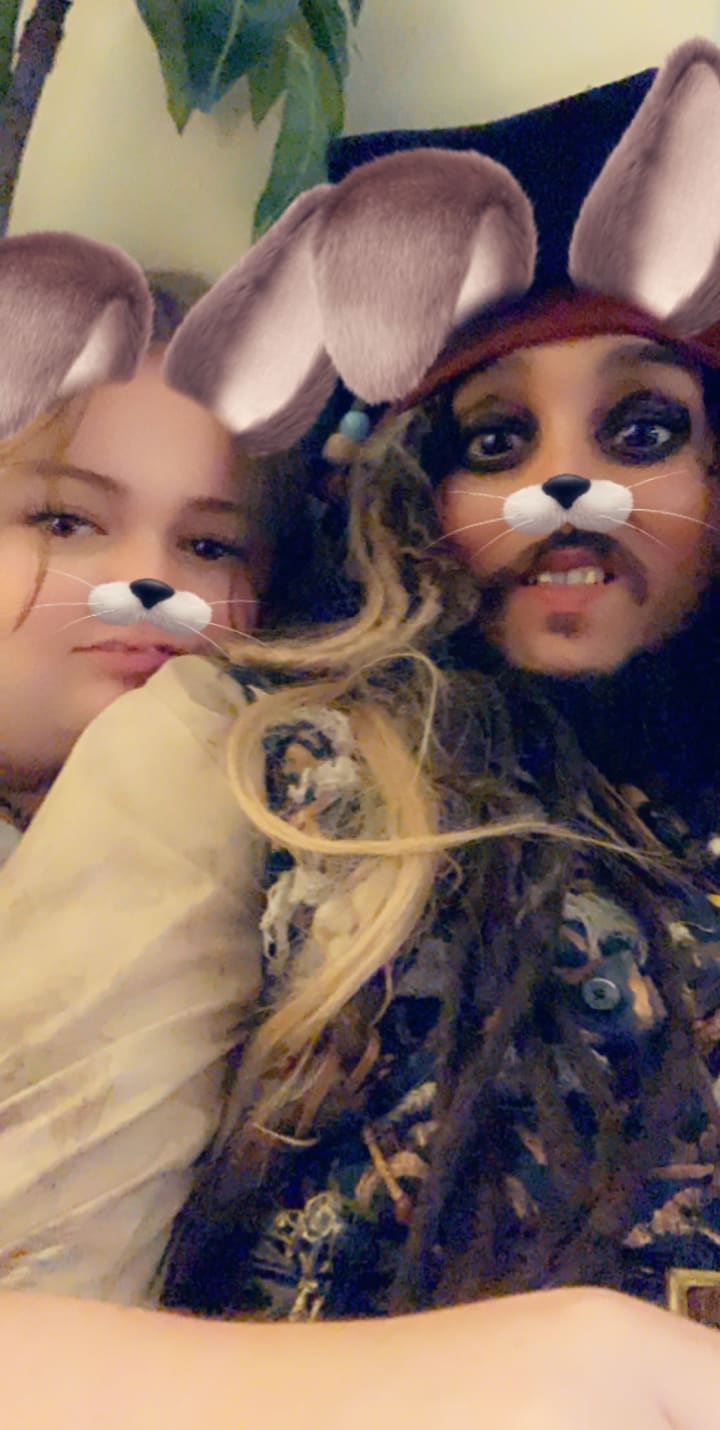 I started the night out by giving her a bracelet that I made with little block alphabet letters that spelled "Kelsey Sparrow"... followed by a pirate map (4ft x7ft) that she wrapped around her shoulders like a scarf. I had black cloth that had been cut from fabric that I gave her as one of my "black sails" from "the black pearl". I will never forget this night.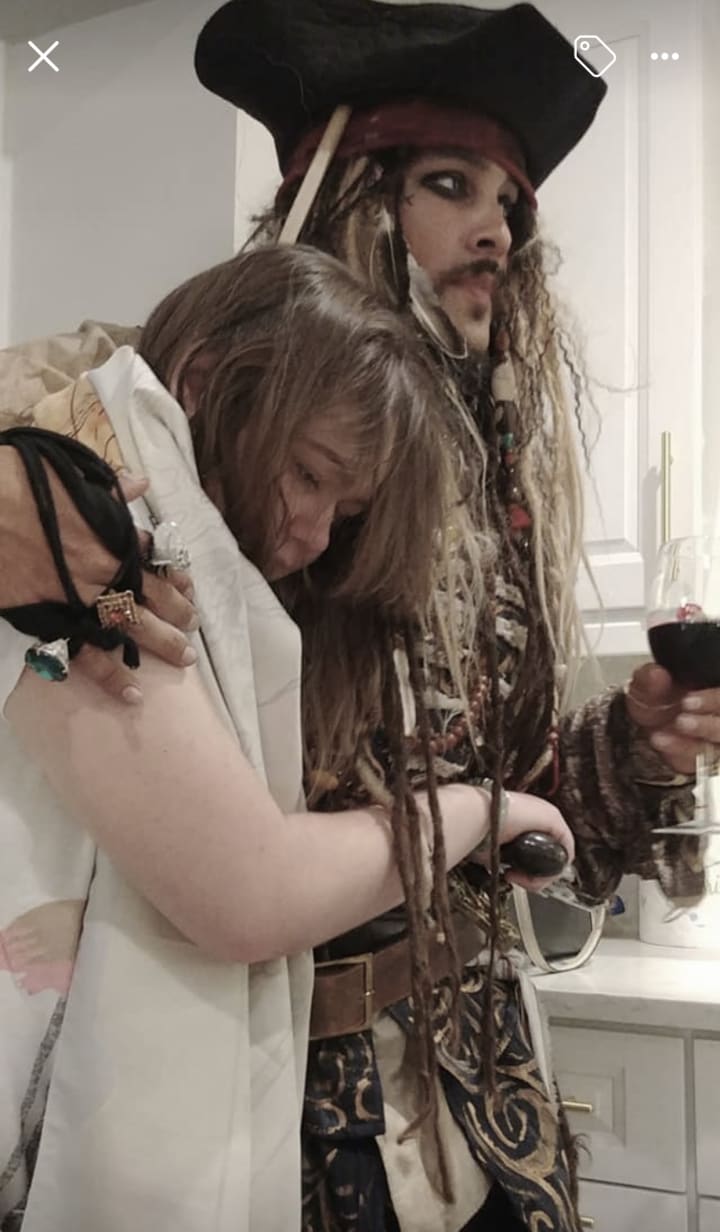 To see the amount of happiness and joy that emanated through her eyes while looking at me was so captivating I had to remind myself to keep it together.. keep it together.. you are literally her favorite person in the whole world right now.
On the way out, soon as we were outside of the house and the door was closed Kelseys parents and I began to cry. It was such an overwhelming feeling of love and happiness. I felt like I had been doing this for them forever and we were just great friends who got together to make their daughter smile.
On my way home it really hit me how something that was taken so carelessly and just thrown around could shine so bright in the right eyes.
After this encounter I watched the final film "Potc dead men tell no tales" that Liz (Kelsey's mom) eagerly told me to watch and right then and there I fell in love all over again with the character and the franchise and promised myself I will be the best Jack Sparrow impersonator I can be.
To be that hope for young children and inspire them while they are young and pure hearted is more than treasure.
From here I started putting work into my outfit, dissecting the films, learning mannerisms, voice imitation and created my own title as "@Captainsebsparrow"
The fire had been reignited and I want to burn bright.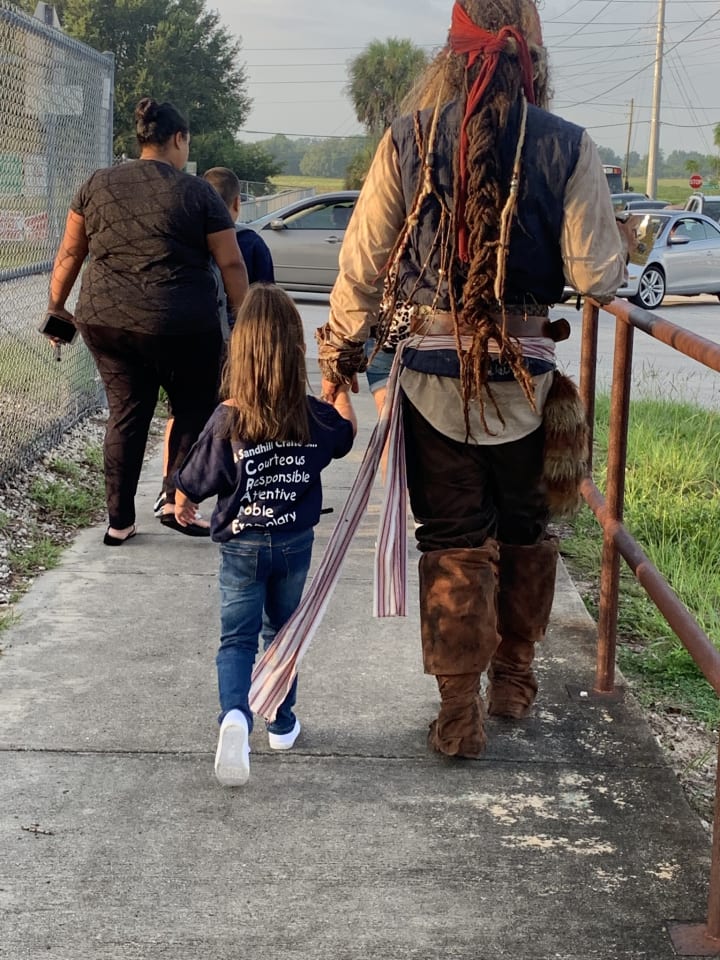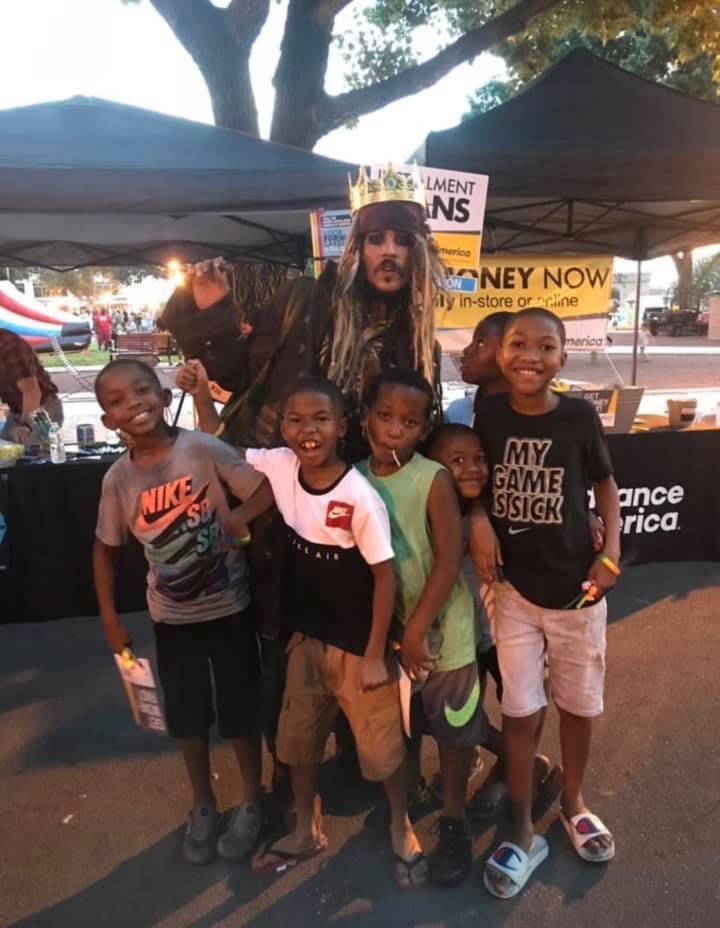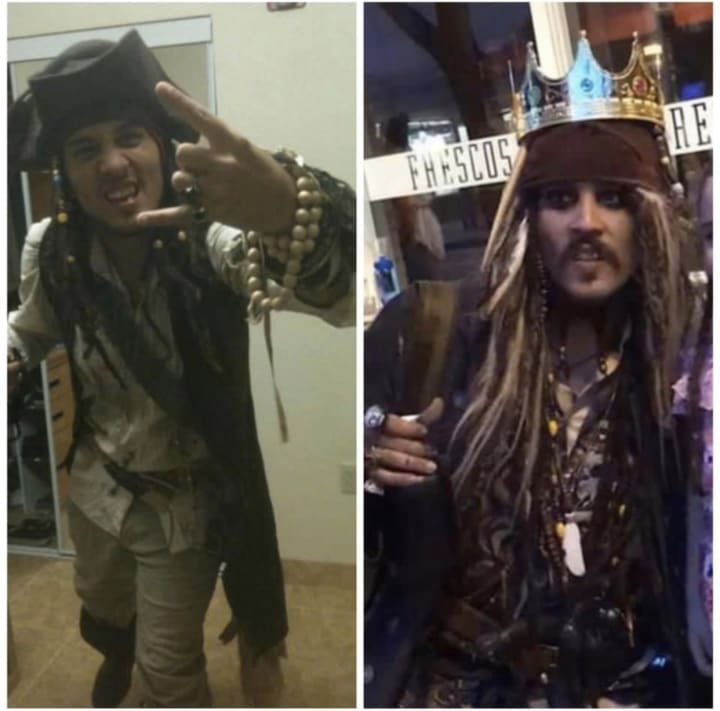 Since Kelsey, I have made my way into the elementary school system doing assembly's, classroom takeovers teaching children manners, music, reading is fun, books can take you places, treasures are found in the library and initiating "bookeneers". 📚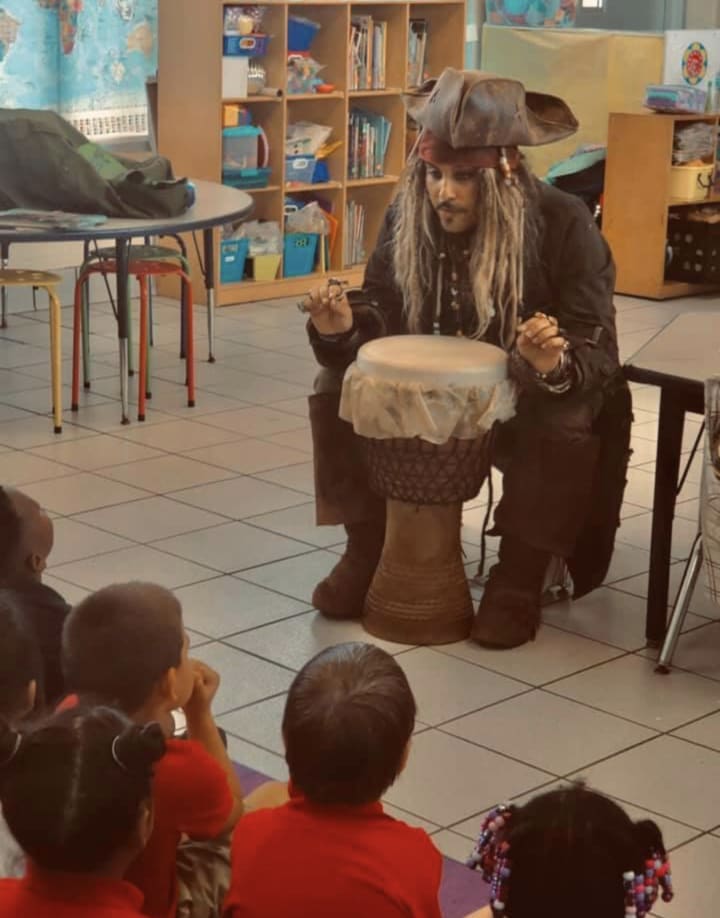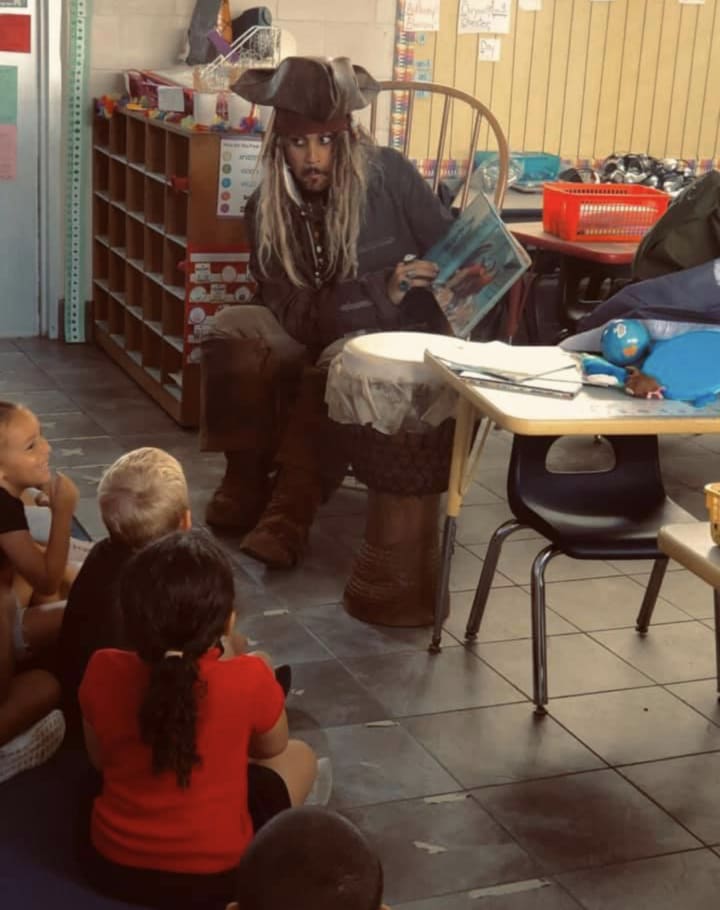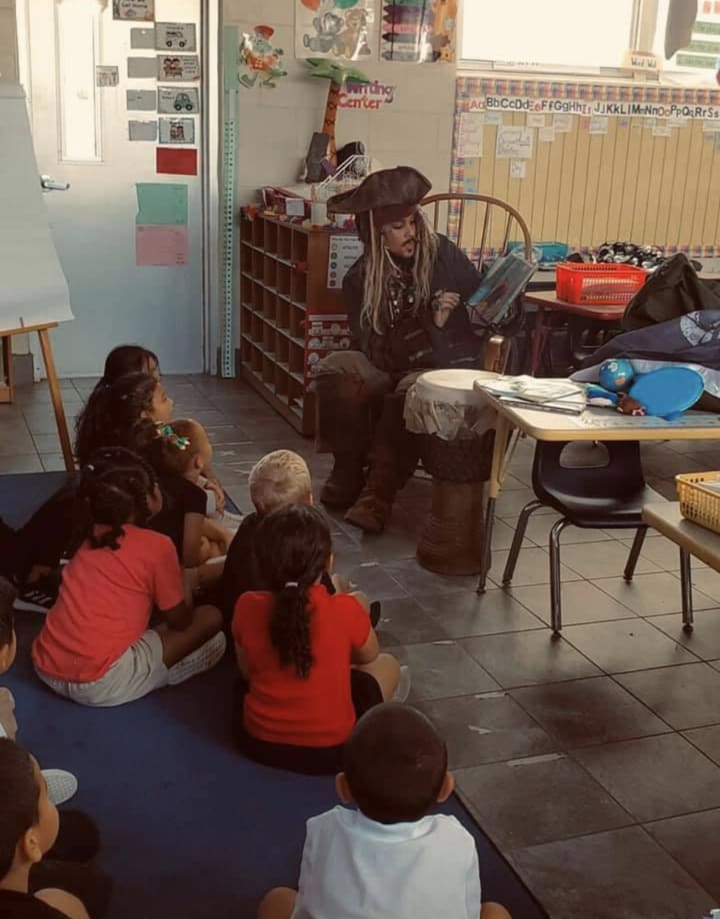 I've done birthdays .. where I crown the sailor "Captain".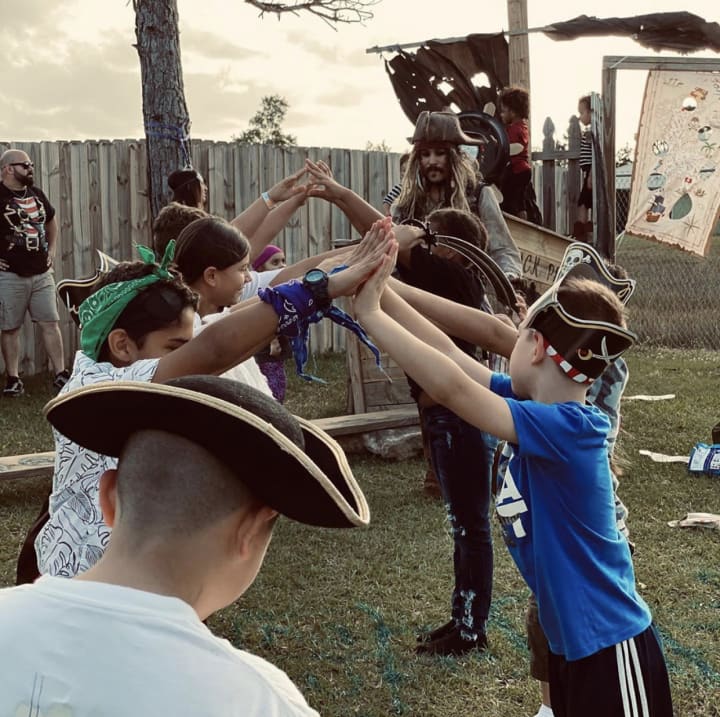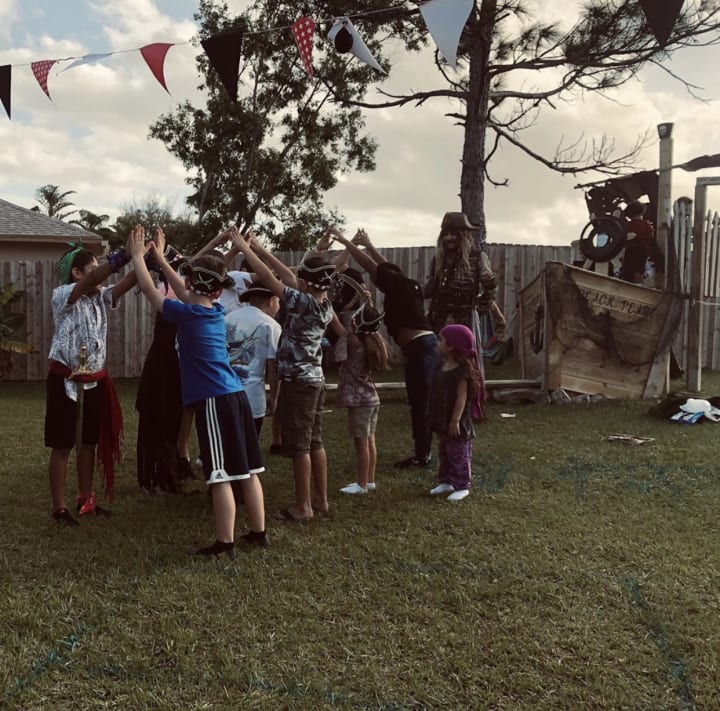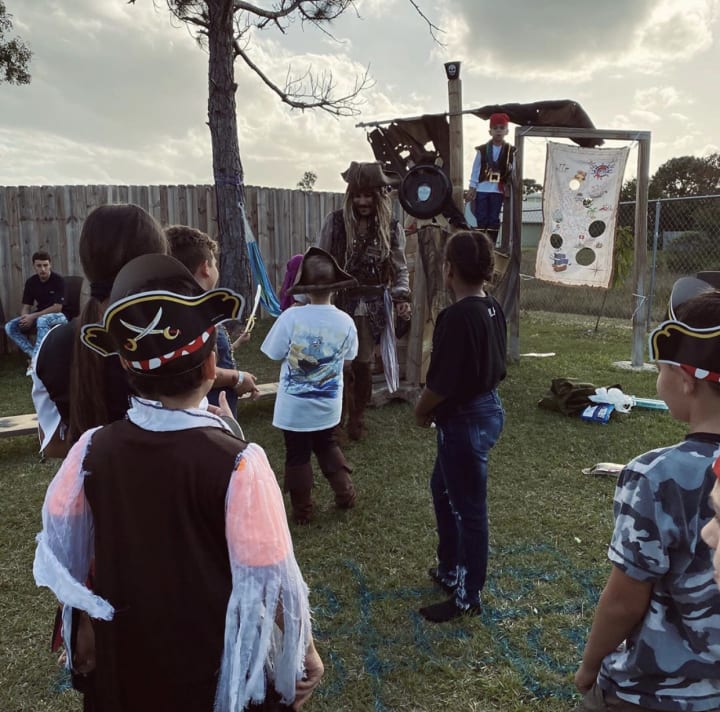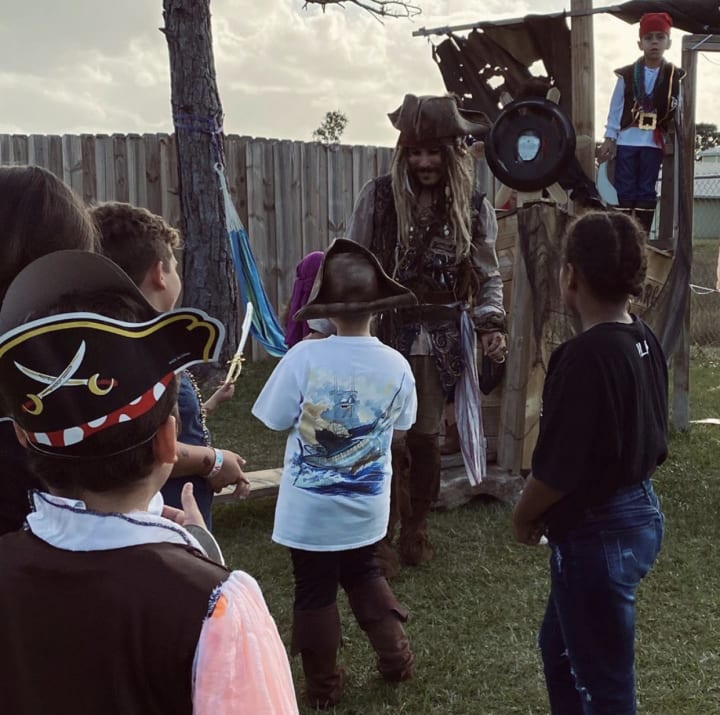 I've been to Jupiter Medical Center (hospital) where everyone from doctors, nurses, visitors and children got to interact w/ me and completely change their feeling of being at the hospital.
I've gone on to win 16 costume contest in the last two years.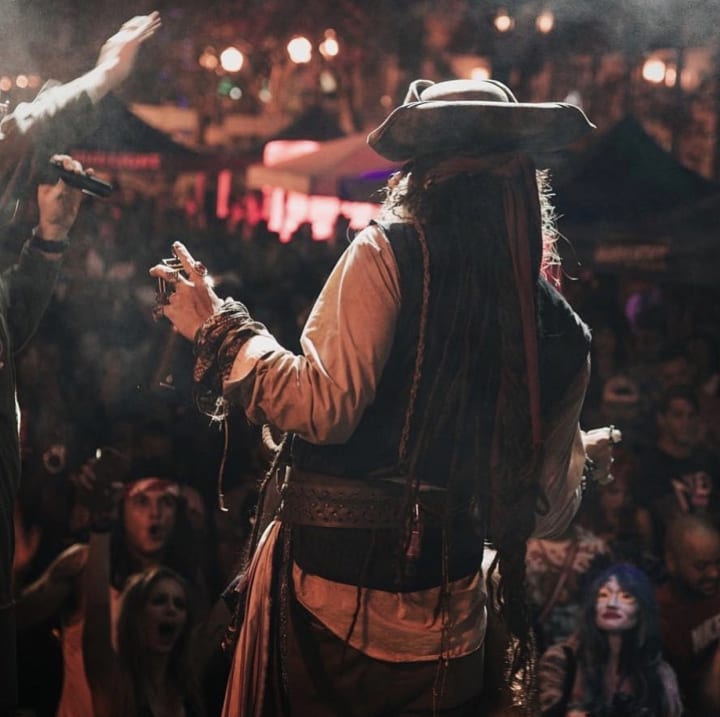 I have a current petition w/ over 1,100 signatures to make me the next young jack sparrow for the franchise.
If you would go to change.org an sign it you would tremendously help my journey.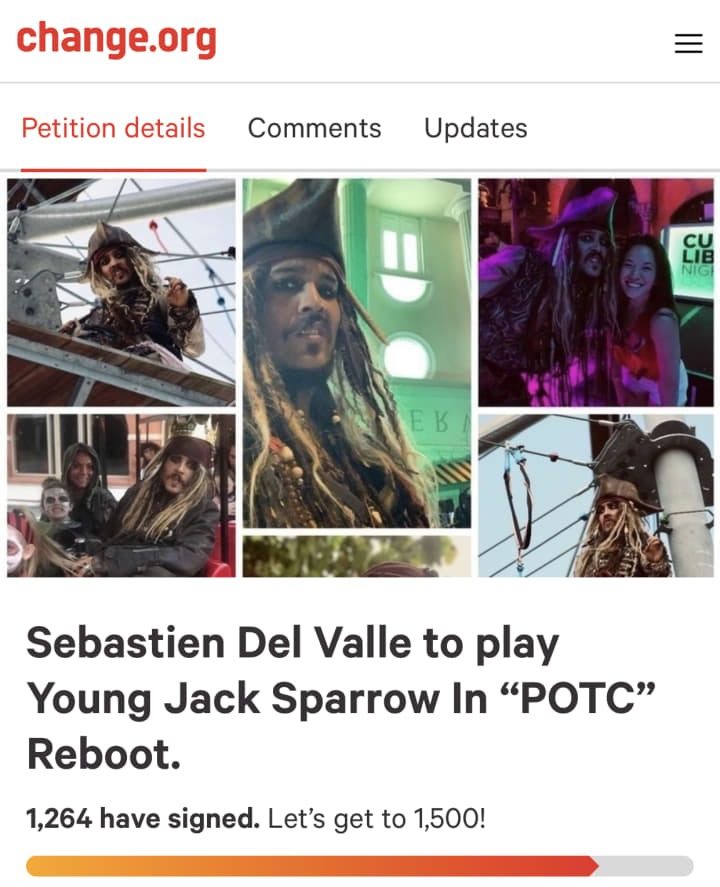 I am now endorsed by Sriracha2go.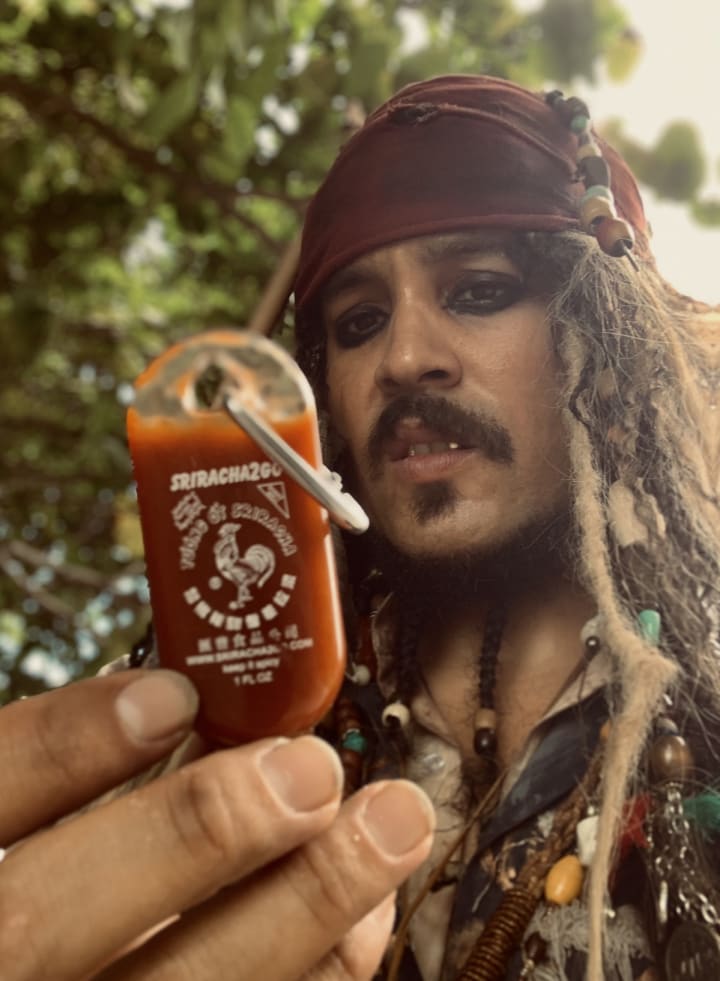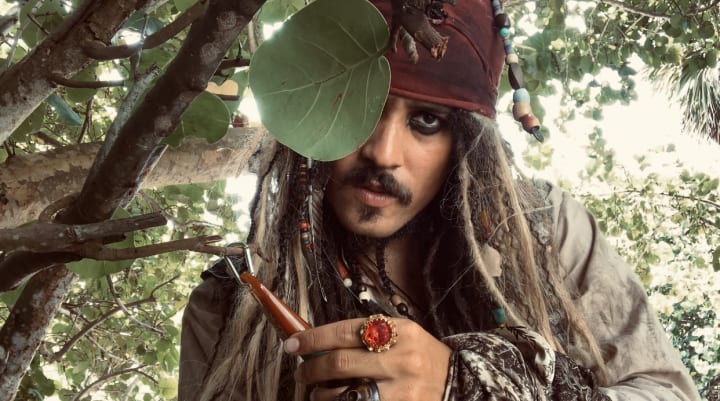 I've done corporate events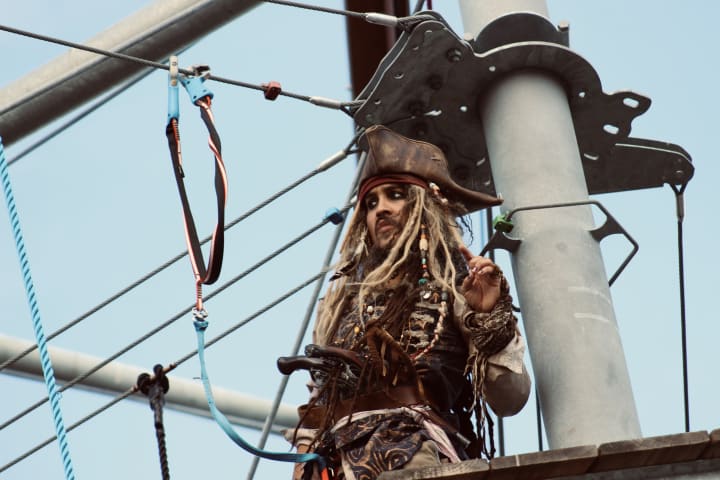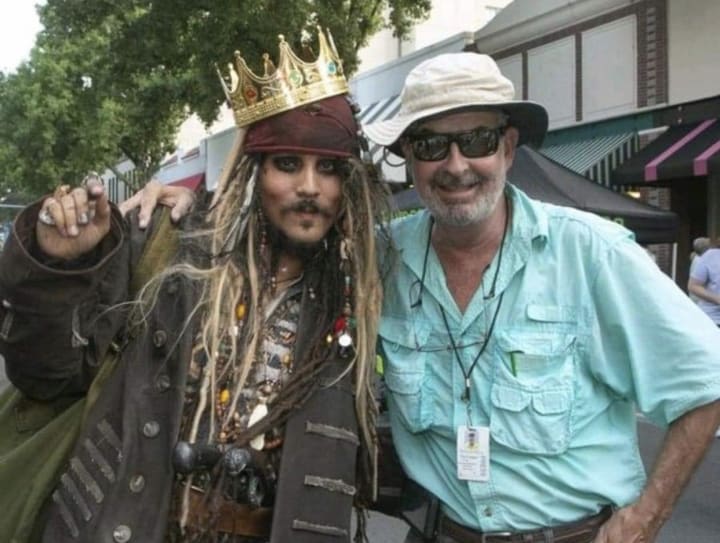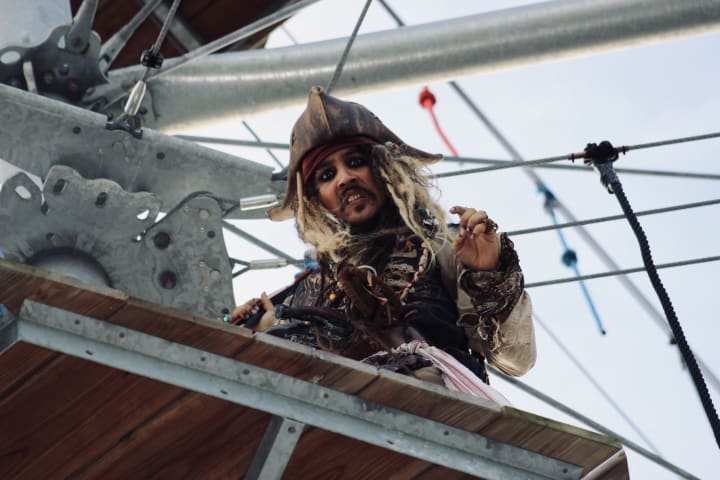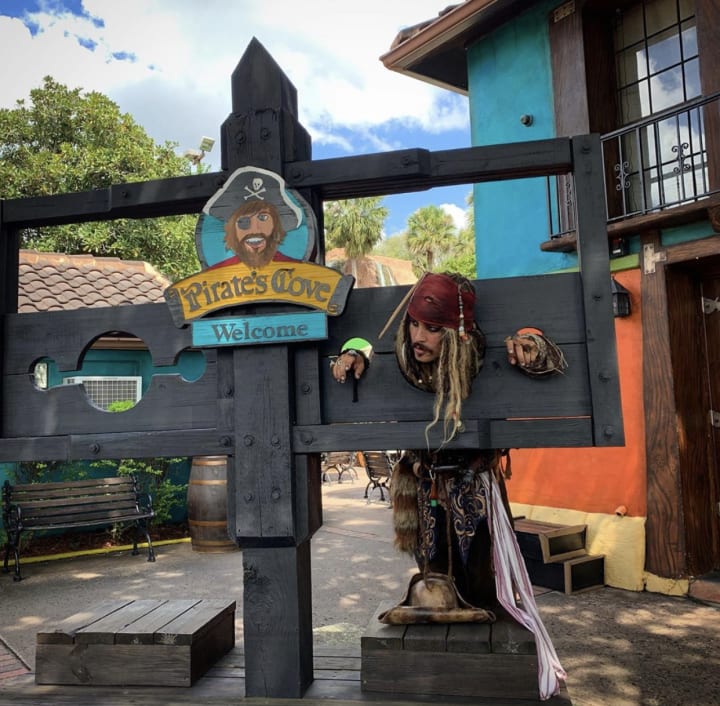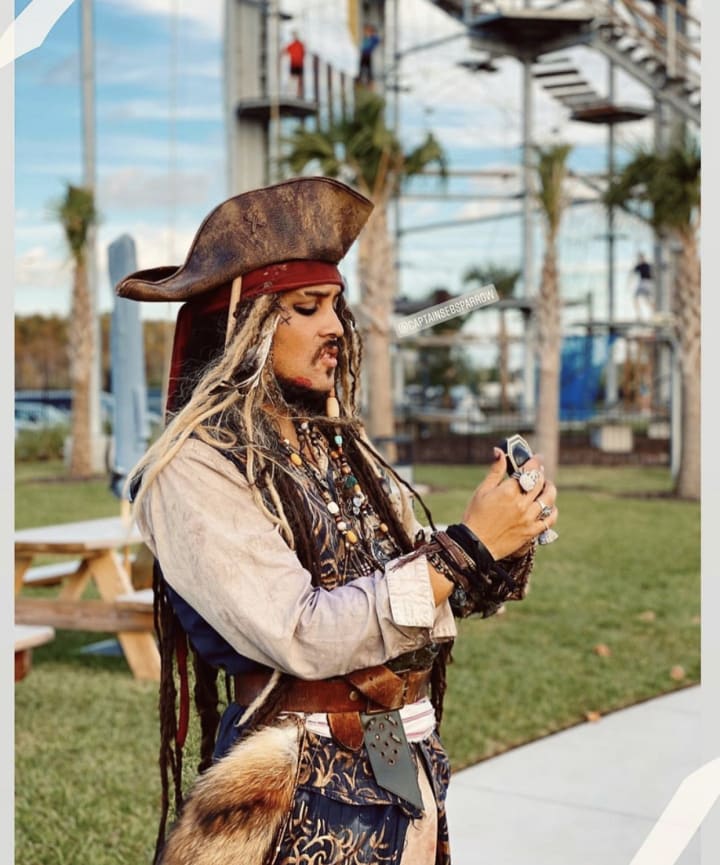 Everything that has happened is b/c Kelsey Sparrow showed me my gift was actually treasure. 🙌🏽✨🙏🏽✨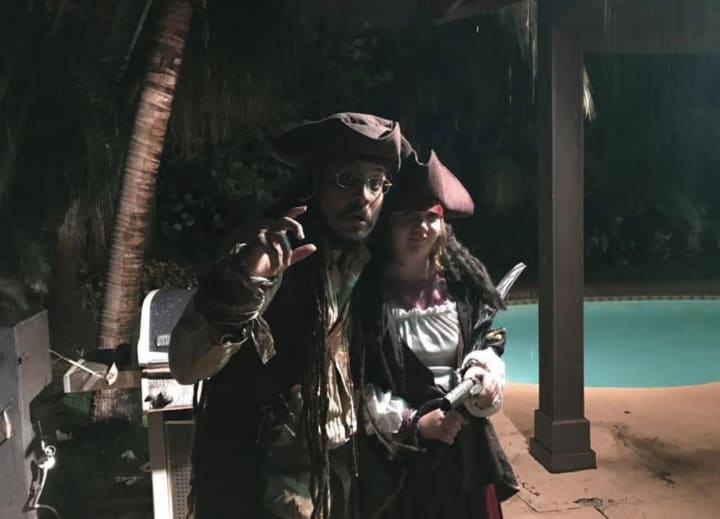 What I love about this character Jack Sparrow is that it is suitable for all ages and when I'm inpersonating him every person I make eye contact with smiles. Such a beautiful world it is in the eyes of Mr. Sparrow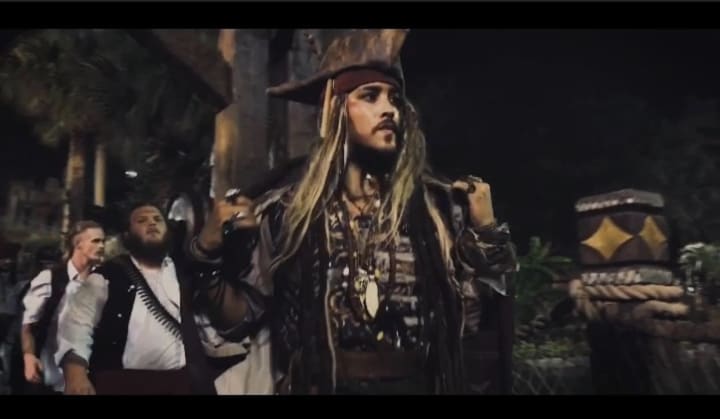 Where it ends who knows but for now " I have a rendezvous beyond my horizon"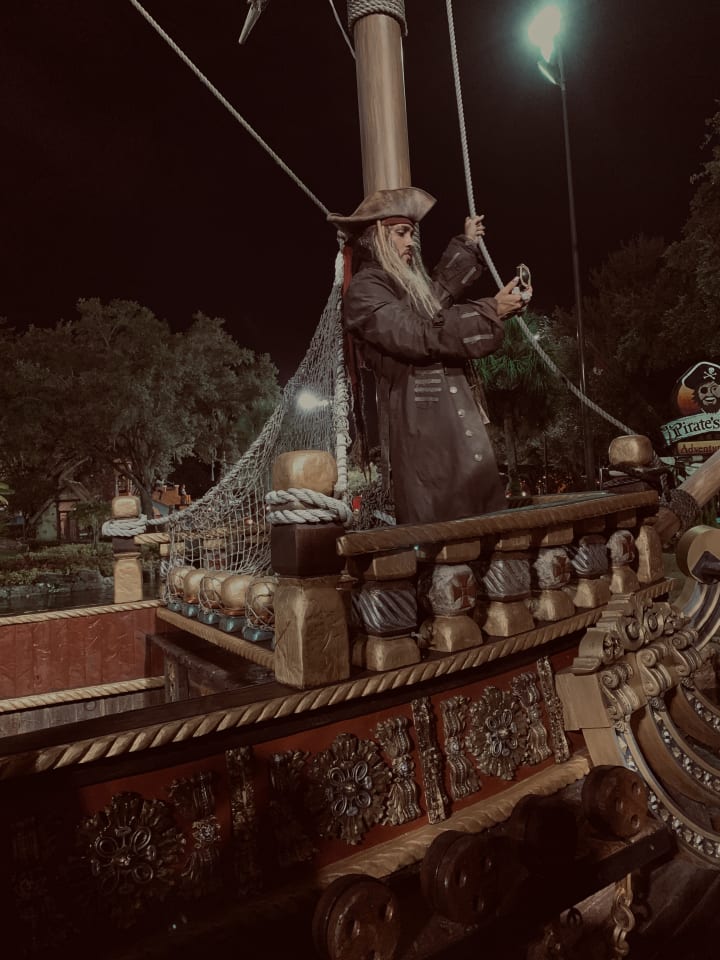 All this to say not all treasure is silver and gold.