Nope is the best movie of 2022 (So Far)
Jordan Peele does it again!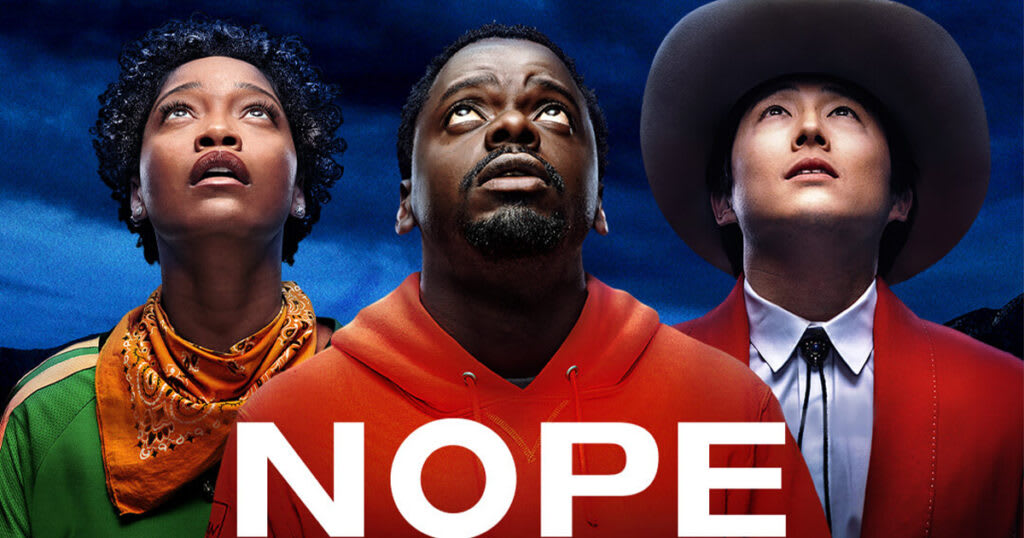 Jordan Peele has not missed. As of today July 22nd ,2022, Jordan Peele has not missed as a writer/director of feature films. Nope is not only the best film of his career but my favorite film of 2022 so far.
Nope starts off with a somewhat out of context beginning which sets the tone for the unpredictability that is about to follow. As we get introduced to the characters who shape this adventure, Peele does one thing most horror films forget to do. Humazine the characters at the core of the story. From there he gives them high intensity moments that feature moments of emotional growth, moments of sheer terror and comedic moments that make you feel like you could have been apart of.
Visually it is the most delightful of his career especially as it progressed and the ending began to take shape. It is led by Kalyuua and Palmer who are believable as a brother and sister duo who are in need of some long overdue conversations. However their bond is unbreakable and they find common ground in the pursuit of being the first to break the news to the world. Kalyuua plays Otis as quiet and fiercely determined to try and hold onto what his father built. Palmer's Em is much more focused on the bigger picture having moved on from the family business.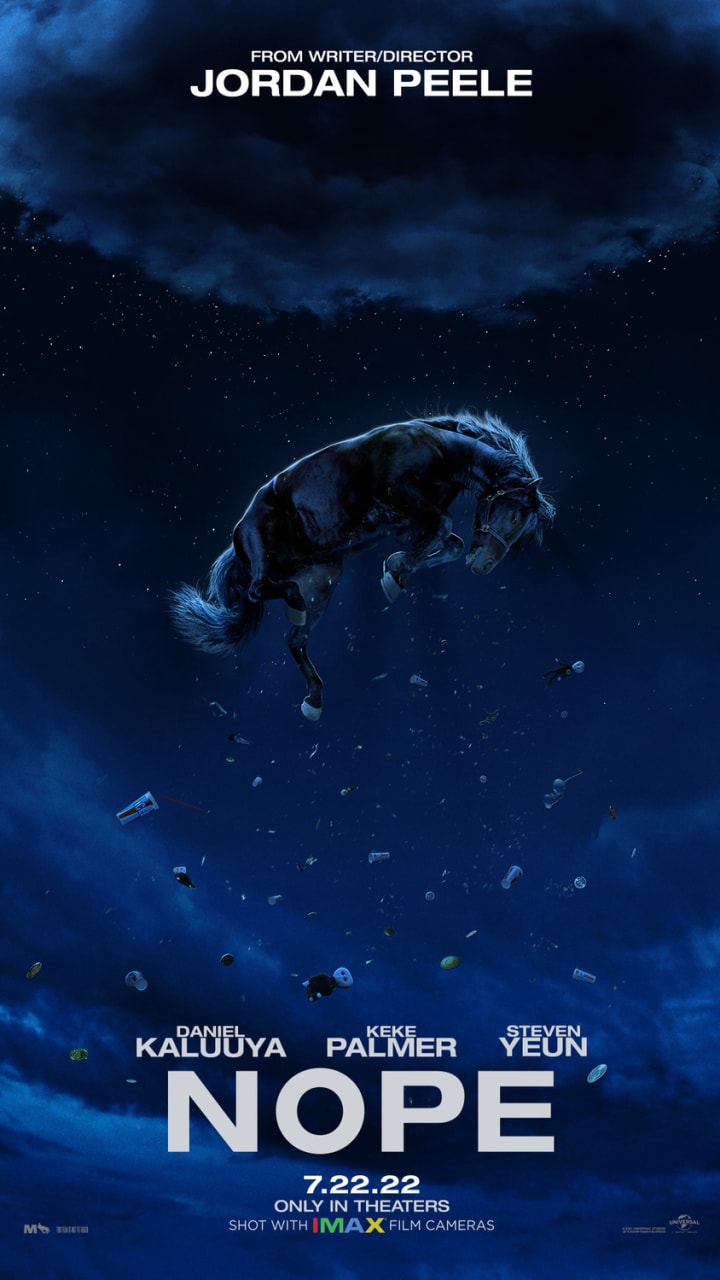 Steven Yeun also makes a fantastic turn here as Ricky "Jupes" Park a former child star who now owns a western themed amusement park. His character is the connection to the cloud and the mystery that surrounds the town. Yeun is focused especially when he talks about a short lived sitcom which ended in tragedy after an incident involving a chimp. Yeun is becoming one of the most reliable working actors in the industry and it is a joy to watch this man perform.
This is the type of film designed to be polarizing. Its not meant to be a classic slasher film or a film that follows conventional horror tropes. Jordan Peele marches to his own beat and if you were expecting that to stop here and now I would ask why? This movie solidifies to me that Peele is one of the most original voices in Hollywood right now. He tackles all themes and rolls them into these concepts that leave you fulfilled and wanting more. Peele tackles everything in this movie from racism, loyalty, believing in the impossible and consuming everything we can just to feel relevant. Nope is the kind of film we need more of. Even if it leads to people not feeling like it is for them. Cinema is supposed to be subjective, not a formulaic design to please anyone aged 8 or older over the course of 25 plus films.
Nope is a love letter to classic cinema and also spins a modern twist on what everyone perceived to be a linear concept. Peele is always going to flip the conventional concept and create something special from it. Peele does not give you the 90 minutes of one genre people are used to seeing and you can see it in the way people react to his films. They are filled with social commentary, satirical looks at the past, present and future. Peele is not trying to give you just another Slasher disguised as a square wheel. He is truly doing things most storytellers fail to do now. Create wholly original worlds that make you go wow. Everytime OJ said "Nope" to a scenario I resonated with that. That is what makes Peele one of the best of this generation.
review
About the author
All things pop culture. Movies, TV, Music,Comics as well as some dabbling into the Sports world. If you can record it, watch it and play it back. I have an opinion.
Reader insights
Be the first to share your insights about this piece.
Add your insights