"No Go Spoil Am for Us" - Ramsey Nouah Reacts to Those Who Advised Him to Stop Remaking Classic Films
Ramsey talks remakes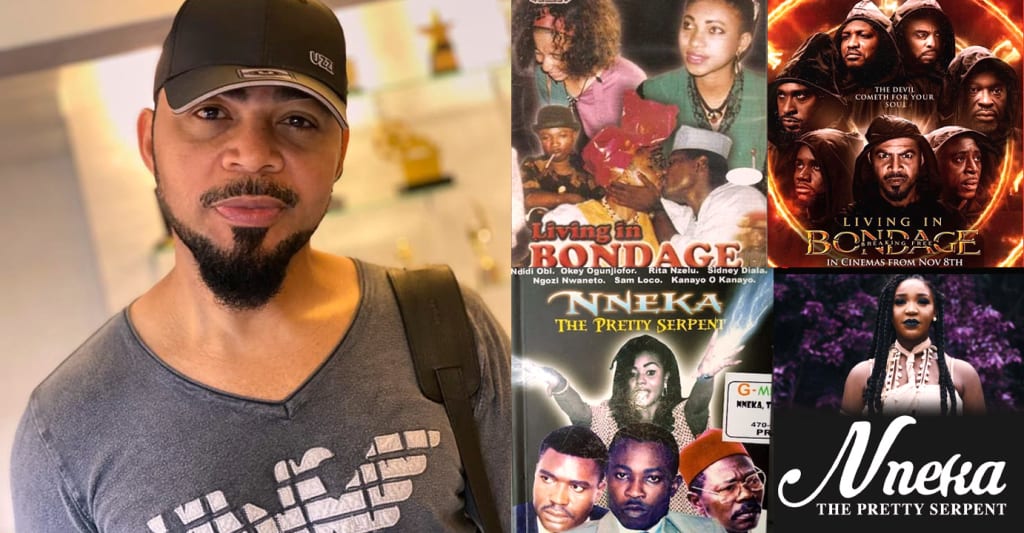 If you grew up watching classic Nollywood movies, hands up!
You can't see but my two hands are raised highly in the air. Movies like One Dollar, Karishika, Nneka The Pretty Serpent, Living in Bondage, Aki na Ukwa, they are just a few of some of the classic movies from back in the day. If you've been keeping abreast with current Nollywood, then you'll know that newer versions of a number of these classic Nollywood movies have already been remade.
Two major remakes, Living in Bondage: Breaking Free and RattleSnake: The Ahanna Story were produced and directed by the same popular industry name: Ramsey Nouah. He was also responsible for the production of the Nneka the Pretty Serpent remake.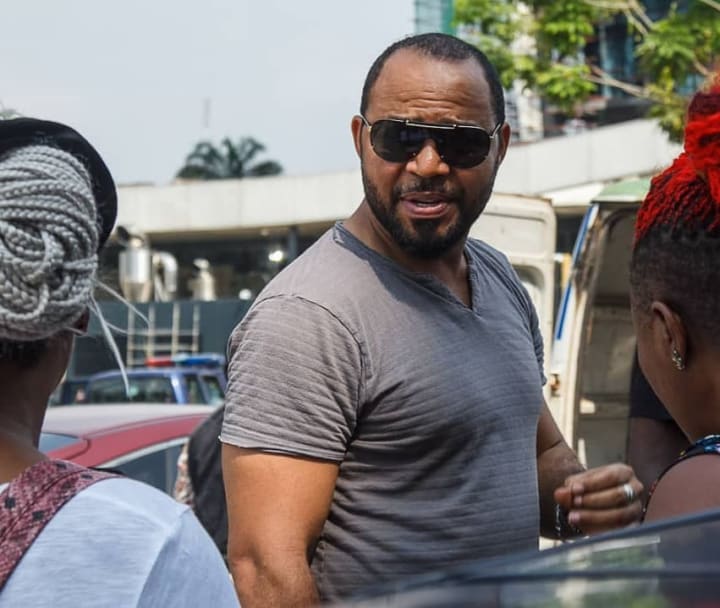 While it is good that newer audiences get to experience retellings of these classic movies, some people feel that the remakes are not doing justice to the original creations and are sometimes not as good. Ramsey too faced people who told him to just forget remaking classics. In a new interview with Guardian, Ramsey opens up about this. Here's what he said.
**Before reading on, please make sure to like and follow my Facebook page (Jide Okonjo) so you don't miss out on any new and interesting lists, articles, and stories that I post every single day. I have a really fun page. If you like my page, you will have fun too. So what's stopping you? Like my page and let's have fun together!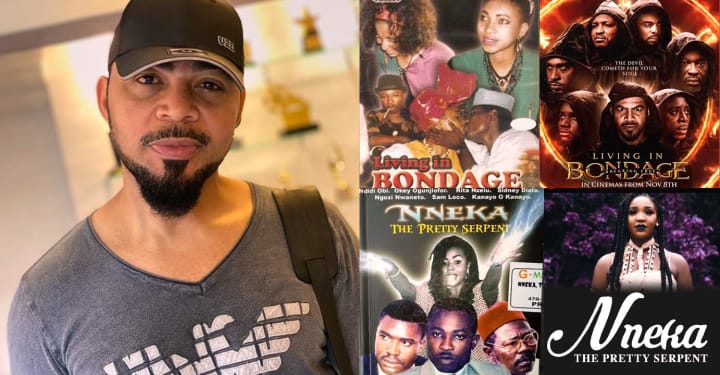 Speaking to the Guardian, Ramsey Nouah reflected on winning an AMVCA award for Living In Bondage, and during the interview, he talked about people telling him not to remake the film because they didn't want him to spoil it. Here is the excerpt from the Guardian featuring their conversation with Ramsey about the topic:
Snagging two nominations in the 'Best Overall Movie' and 'Best Director (Movie)' categories at the 2022 AMVCA awards, with his notable remake of "Rattlesnake," Ramsey describes the feeling as "really good,"

"All that effort and sacrifice for making that film was all worth it, and AMVCA made sure of that."

Reflecting on his previous win as Best Director for "Living In Bondage" in 2020, he tells us a little secret; he was really nervous about winning.

"I was feeling a little jittery," he admits, and while he couldn't make it due to a production schedule at the time, he was 'clutching the edge' of his seat, looking over and over at the nominees and wondering," how to go about it."

You know the shivers that run down your spine when cold water is poured on you? Well, that's exactly how winning felt for him.

"It's more like when they pour you cold water, and you breathe out like 'aah!' cause the tension was pretty high."

Recognising that winning was not a one-person job, his team also played a huge role in contributing to the success of "Living In Bondage", "without them, I don't think Living In Bondage would have been that much of a great success."

He also admits that many people advised him to forget about remaking the classic film, "no go spoil am for us."

Watching both films, viewers would undoubtedly notice the great attention to detail included in them. For one, the message behind the films were not lost, and in some way, they managed to act as a continuation of their originals while also maintaining their individuality.

This was not by chance but rather a conscious effort by Ramsey and his team to maintain the elements of each body of work they produce.

He says, "I strongly believe in details, but all the extra effort, not just the shebang that you see."

For new filmmakers, he leaves his final words as "put the extra effort in details, I think with that we can make a breakthrough."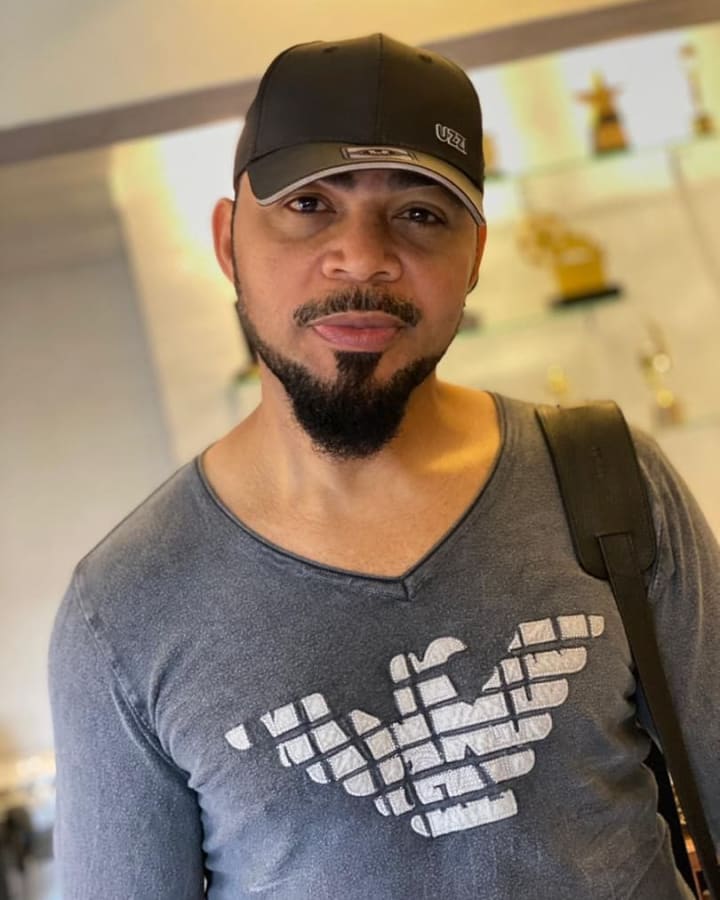 Hmm. I know he's talking about Living in Bondage specifically but I watched Nneka The Pretty Serpent and I personally don't think they paid attention to the original story of the first movie. I also don't think that movie serves as a continuation to the original.
This whole remake thing, I genuinely don't know how I really feel about it. These movies are classics and I feel like when there is a remake of a classic movie, newer generation audiences would rather watch the remakes of the classics than watch the originals which is such a shame because in my mind, the originals are so good.
But I'd like to know what you think. Do you like all these new remakes? Do you think Nollywood should continue with it or just completely leave it alone? Let me know what you think by either leaving a comment below or leaving a comment on my Jide Okonjo Facebook page. I'd love to hear your thoughts.
That's All.
I hope you've had fun. Don't forget to like my page (Jide Okonjo) if you don't already for more stories like this, the fun never ends
To catch up on other content you might have missed, click here.
Until next time, have a wonderful rest of your day.