Netflix's Inventing Anna is the perfect combination of snarky, witty, and ill-gotten
Does Anna Delvey have a soul? She treated everyone like she owned them. Did she believe her lies?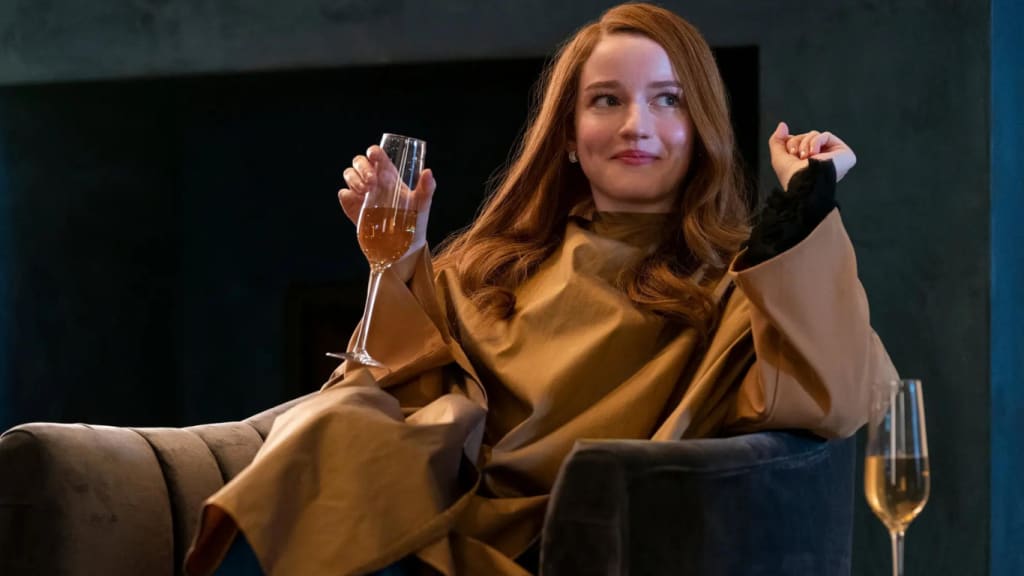 Julia Garner plays the con artist Anna Sorokin, better known as Anna Delvey, in the Netflix series "Inventing Anna," created by Shonda Rhimes.Credit…Aaron Epstein/Netflix
Remember when we all read that New York Magazine article about Anna Sorokin, the Russian millennial who dressed like a socialite, scammed her way into high society, and then landed on Rikers Island for fraud? 
And remember how fun it was to imagine what she might be like to follow what happened in realtime?
Well now Netflix has turned Sorokin's tale into a show - and it is just as crazy as you imagined.
One of the best parts of Netflix's new series, Inventing Anna, is knowing that it's based on a true story. Netflix's new limited series Inventing Anna is the perfect combination of snarky, witty, and ill-gotten.
We're used to seeing a lot of over-the-top drama on our screens, but the Netflix miniseries Inventing Anna is something else entirely. It's like somewhere between a Lifetime movie and an episode of Law & Order.
The series is largely based on the real-life con artist Anna Sorokin (also known as Anna Delvey). It blends the true story with some fictional elements but is still a very entertaining watch.
The show follows a journalist who investigates the curious case of Anna Delvey, a woman who impersonated a German heiress in New York City. The journalist interviews those who were taken in by Anna's ruse, as well as some of her victims.
So, how does it stack up?
Well, it's like a big piece of cake with a big pink frosting bow on top. It's delicious. You want to eat it all - even though you know that if someone catches you eating it they'll get mad at you. Eat it anyway!
In this show, Julia Garner plays Anna: she nails the character's mix of brattiness, cunning, and ambition to a T. Or did she? Some people don't think so, I admit there might have been a few slips but she did ok. She's fully embraced the role, right down to her name and her wardrobe.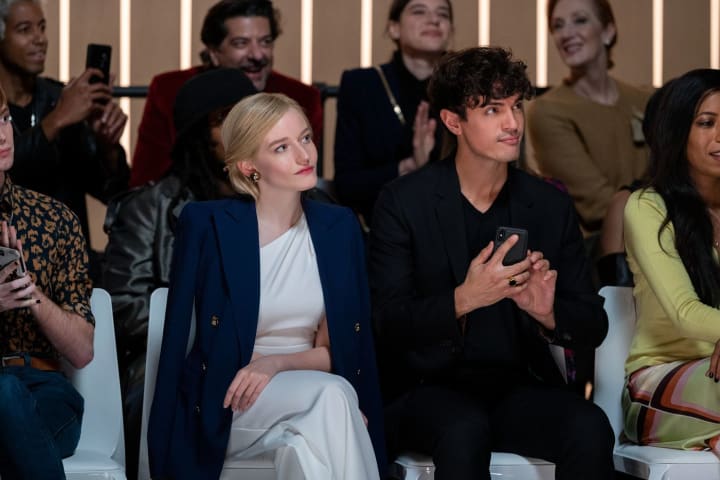 Inventing Anna is about a young woman who comes to the city with nothing and dreams big, so big that she cons her way into an upper-class lifestyle through elaborate lies and forgery. But these aren't your typical "I had a dog named Spot" lies - this girl was so good at lying that she actually convinced people she was German royalty and was worth $60 million!
It follows Sorokin's attempts to secure the funding she needs to open a private arts club in Manhattan. She claims to be a German heiress but is really just faking it until she makes it. Including how she used her money and looks to convince people that she was worth paying attention to. It also explores how she managed to get away with it for so long.
Interesting insights into Delvey's rise and fall, which includes her ultimately being arrested for stealing from actual rich people and banks. In the show, she's played by Julia Garner (best known for her Emmy Award-winning role in "Ozark") who does a great job of portraying a young woman who is determined to succeed at all costs - even if it means living a lie.
Her con game was fairly rudimentary: She would arrive at parties and restaurants unannounced, then claim to have forgotten her wallet; she would ask to borrow money (which she would never repay), or she would rack up large bills and then claim that her "family" was going to pay for it all.
Delvey was able to fool many people because she was charismatic and understood how to leverage wealth as a status symbol. She even managed to get hotel rooms comped and convince her friends to pay for expensive meals, trips, and events. Part of what made her so convincing, say those who were convinced, was her look
Inventing Anna provides an intriguing look at how she did it - but how much of the series is based on real events, and how much has been dramatised for entertainment purposes?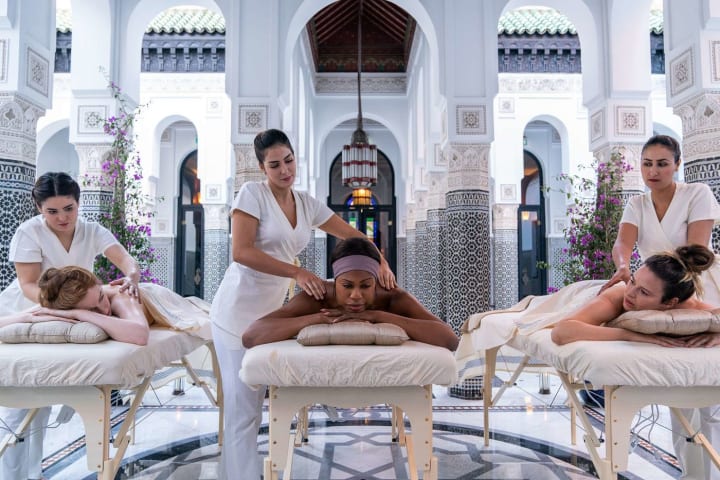 The acting was great. Julia Garner plays the titular character with such incredible charisma that you're rooting for her even though you know she's doing wrong things. Saamer Usmani does an excellent job playing Delvey's love interest Chase Sikorski, who is trying to cover for her even though at some point he can't believe what she's doing. Was he made up or actually part of the true story?
At some point in the show, Usmani and Garner's characters overstayed their welcome on a yacht off the coast of Ibiza. An additional week on-board could cost $500,000 to procure.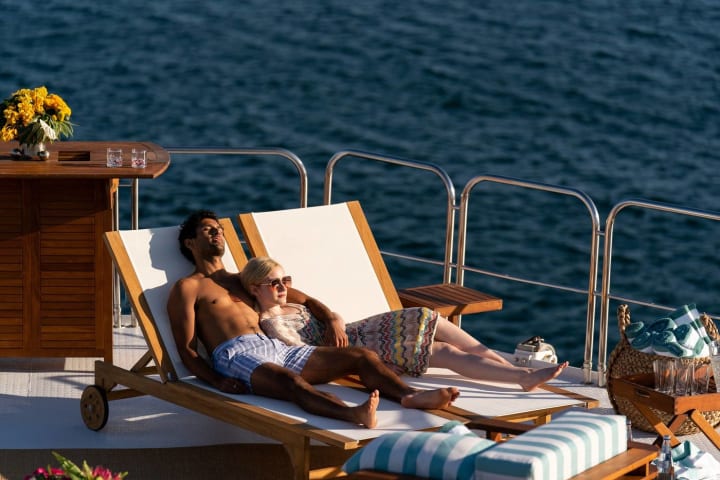 Inventing Anna is a mosaic of New York City's social scenes in the mid-2010s, and it is as much a portrait of the city as it is a story about one woman's con. You'll find people from all walks of life, including the scions of finance and technology as well as members of a hipster tribe with unwavering loyalty to a member in their midst. The women in this world have chic fashion sense and strength in numbers but can be surprisingly cold to those who get in their way.
Arian Moayed (Todd) plays Sorokin's lawyer, who tries to convince her that she should plead guilty and save the court time - but Sorokin insists on fighting back and claiming her innocence.
Does Anna Delvey have a soul? She treated everyone like she owned them. Almost like she is doing them a favour. Did she believe her lies?
The show has gotten mixed reviews from critics, but I found it enjoyable regardless. It's not perfect by any means - the acting is hit-or-miss throughout
If you're interested in stories about deception, this series is for you. It's got all the glamour and glitz of New York City's high society but unravels with the gritty truth about what's going on behind the scenes.
About the Creator
I Write about Startup Growth. Helping visionary founders scale with proven systems & strategies. Author of books on hypergrowth, AI + the future.
I do a lot of Spoken Word/Poetry, Love Reviewing Movies.
Reader insights
Nice work
Very well written. Keep up the good work!
Top insight
Easy to read and follow

Well-structured & engaging content
Add your insights