My Top Five Edgy Musical Soundtracks
Musicals for those Who Don't Really Do Frilly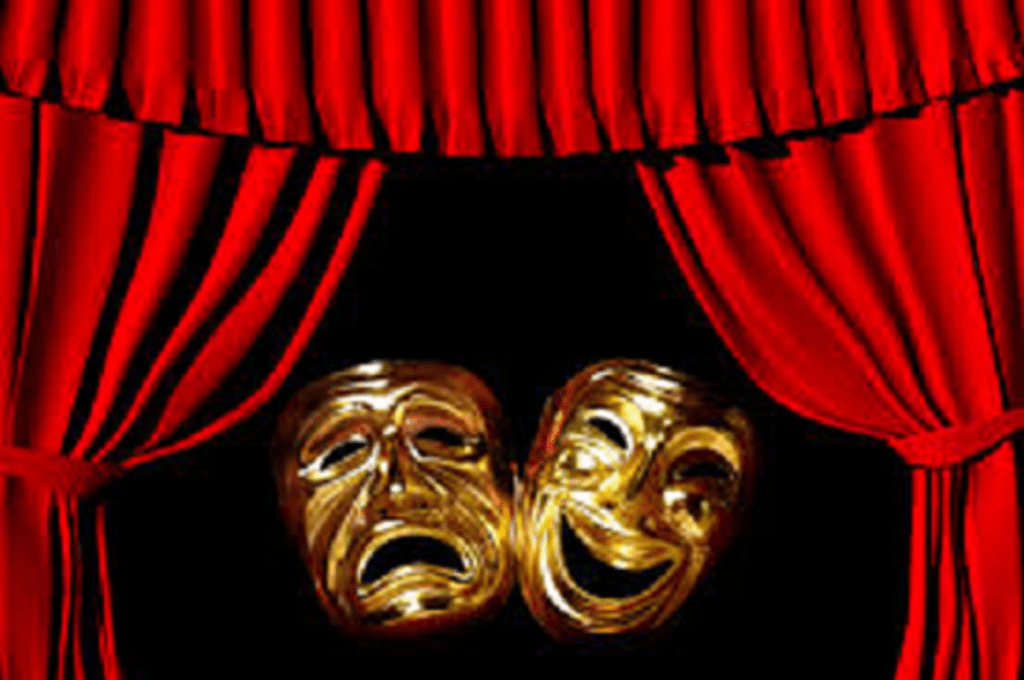 Being apart of Theatre has always been important to me. Being a musician, in general, provokes a love to musical theatre. The only problem is I'm a pretty edgy person. I don't do frilly often which makes it difficult. A lot of popular musicals tend to have a softer feel. Whereas I love music that makes me want to rock or groove. So I've put together my top five edgy musical soundtracks for all my Theatre babes to enjoy.
Number 5: Urinetown
Now, this musical is more of a comedy but the idea behind makes me laugh. For those who like the absurd, like I do, this musical is perfect. It's different and comical. Its got an untraditional topic and features a well-rounded soundtrack. I highly recommend this musical for those who don't get into the traditional or classic musical type. The music is catchy and will either make you want to sing along or at least bust a gut laughing. Because where else would you hear about having to pay for the privilege to pee.
Number 4: In the Heights
Lin-Manuel Miranda knows what he's doing when it comes to musicals and In the Heights is just one of the gems he's created. A musical telling the story of a Dominican-American community living in Washington Heights this musical comes to us with a truly inspiring story. It brought Rap and Salsa to the main stage while bringing light to culture not really represented on Broadway, and will not fail to make you want to move. I highly recommend this soundtrack during those daily workouts.
Number 3: Hamilton
Hamilton is Lin-Manuel Miranda's historical treasure. Depicting his take on the founding father himself, Alexander Hamilton. This musical brought hip-hop, rap, and R&B influences to create a full and diverse soundtrack. A soundtrack sure to get you moving. If you like musicals that follow a historical track this is one for you. It hasn't been the only musical based on Alexander Hamilton, but it is my favorite and the one I'd recommend the most.
Number 2: Heathers
Now Heathers is an off-broadway production popularly known for the powerful vocals of Barrett Wilbert-Weed. Its based upon the 1988 movie of the same name starring Winona Ryder as Veronica Sawyer as she struggles between whats right and wrong when her boyfriend starts killing people. Weed brought life to the character in the musical when it hit off-broadway in 2014. Its soundtrack is sure to make you want to belt it out like a bad-ass. In fact, Dead Girl Walking has become my fitness anthem. I highly recommend this musical if you're a fan of the original movie. There are a few minor changes but nothing major.
Number 1: Rent
My number one edgy musical has to go to the one and only Rent. Rent first opened off-broadway in 1996 before moving to the Broadway theatre, The Nederlander Theatre that same year. Rent is a reimagined take on Puccini's opera La Boheme. It touches topics like drug use, sexuality, and the AIDs epidemic that swept through this country. It focuses on a group of friends many of which suffer from AIDs themselves. It even spawned a 2005 film starring many on the original cast. Rent is a must have for any musician or musical theatre nerd. In the Nerd community, we often say that liking or knowing StarWars is a must in order to call yourself a proper nerd. Well, that has often been said by many musical theatre friends of mine about Rent. Its soundtrack will both make you cry and want to dance.
As a musician and a stage actress, I find myself liking edgier musicals though I love all musicals, minus Annie...I don't really like Annie. I just wanted to share a few of my favorite edgy or quirky musicals for those like me or even those looking for something new to listen to. All of these I highly recommend. They haven't disappointed me yet so I hope you enjoy them as well. And remember, Break a leg.
pop culture

Katelynn Barnes
Honestly, I don't figure I'll be here much. My mental health is at a low, my family has since been hit with devastating news, and to be honest...I'm not really seeing the results I expected. So I'm walking away for a bit to focus on me...
See all posts by Katelynn Barnes →