A couple of months ago, I rediscovered my love for reading books. Not only is it a much healthier way to spend my time than on social media, but it got me addicted to the plethora of stories that a library can offer. Ever since I've rekindled my reading addiction, I always have a steady 5 books out from the library at a time.
I have noticed that reading before bed instead of being on my phone helps me not only fall asleep faster but also stay asleep longer.
My book tracking app called Beanstack claims that I have logged 32 books since I started reading again back at the beginning of June. As my favorite genre of books is young adult fiction, 25 of the 32 books I have logged were in the young adult genre. Here is my top 10 favorite YA novels that I have read during this time, alongside their respective author written descriptions.
I prefer action, sci-fi, fantasy, and technologically based stories. If these genres do not appeal to you, then you may not like my recommendations.
*The quotes and images come from the same cites, so credit for each one follow the quote*
10. Freaks - Brett Riley - 2022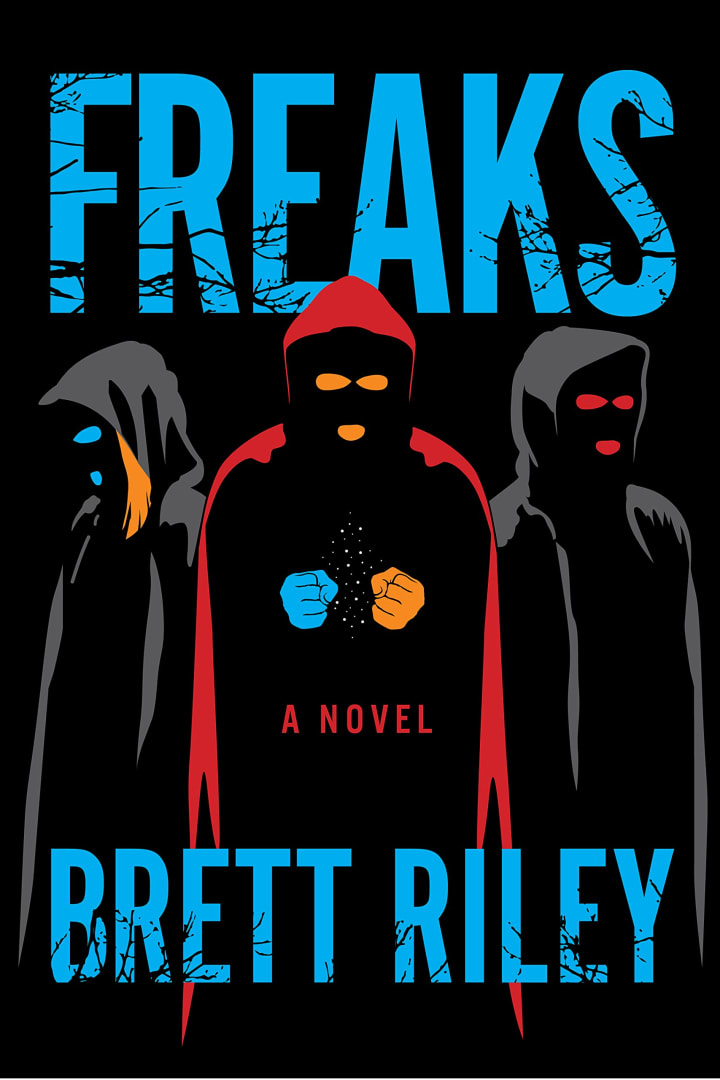 Short Summary: "Four high-school friends suffer daily humiliation at the hands of three bullies. When the friends accidentally open a portal to another dimension, they unintentionally allow terrifying, other-worldly creatures to invade their small Arkansas town. Discovering that they are now endowed with strange superpowers, the four teens dub themselves "Freaks," the very name their tormentors used to ridicule them. The Freaks must fight to save the lives of family and friends now in mortal peril and thwart a secret government task force that appears to be hunting them." - Google Books
9. The Beast Player - Nahoko Uehashi - 2006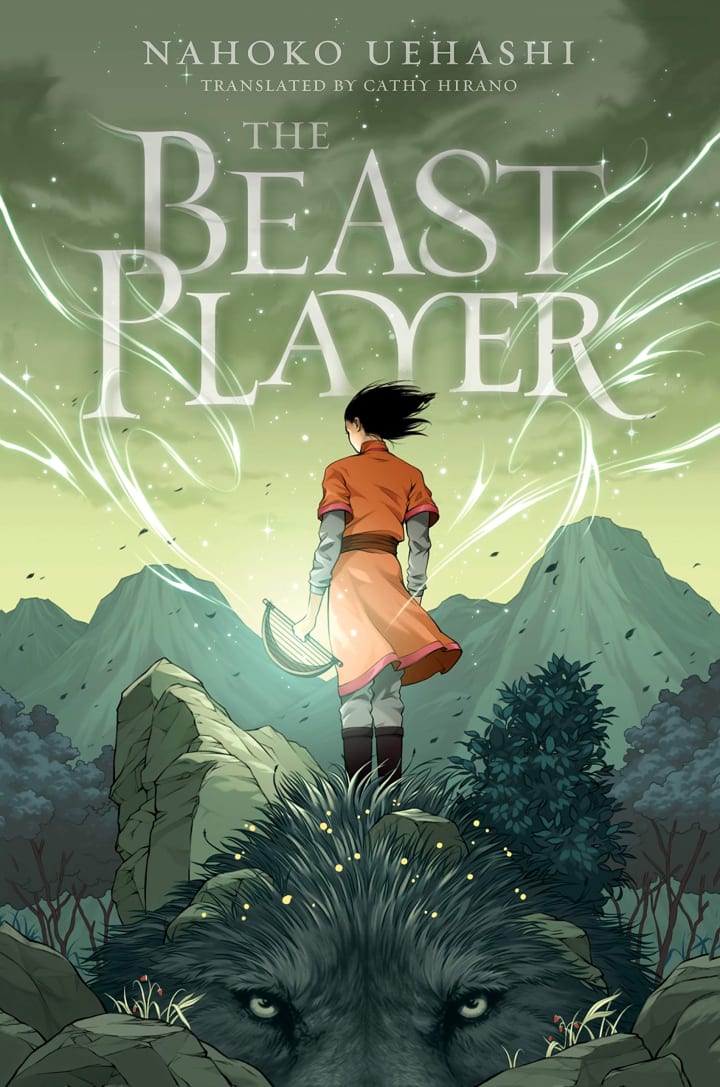 Short Summary: "Elin's family has an important responsibility: caring for the fearsome water serpents that form the core of their kingdom's army. So when some of the creatures mysteriously die, Elin's mother is sentenced to death as punishment. With her last breath, she manages to send her daughter to safety. Alone and far from home, Elin soon discovers that she can communicate with both the terrifying water serpents and the majestic flying beasts that guard her queen. This skill gives her great power, but it also involves her in deadly plots that could cost her life. Can she save herself and prevent her beloved beasts from being used as tools of war? Or is there no escaping the terrible battles to come?" - Amazon
8. The Girl Who Knew Too Much - Tiffany Brooks - 2022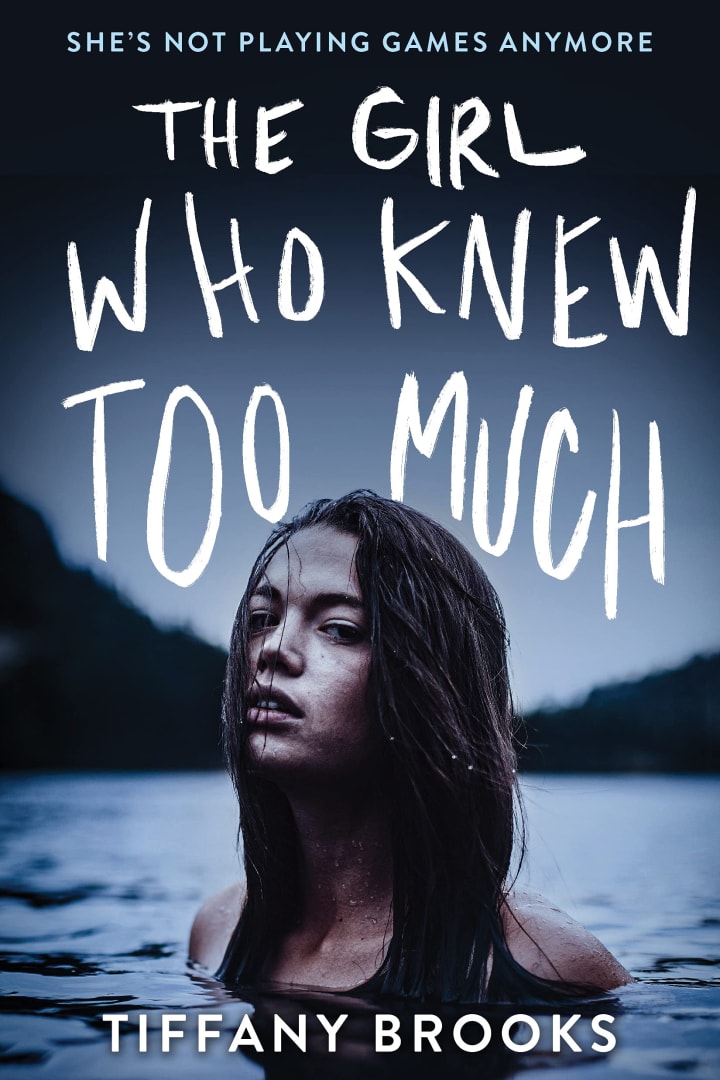 Short Summary: "High school senior Riley Ozment is desperate to change her reality after making a fool of herself on social media. She needs to do something drastic to repair her social standing—like trying out for a Survivor-style reality TV show. Suddenly, Riley's dropped onto a deserted tropical island with nineteen other teens competing for a million dollars and a rumored treasure lost on the island." - Good Reads
7. Take Me With You - Tara Altebrando -2020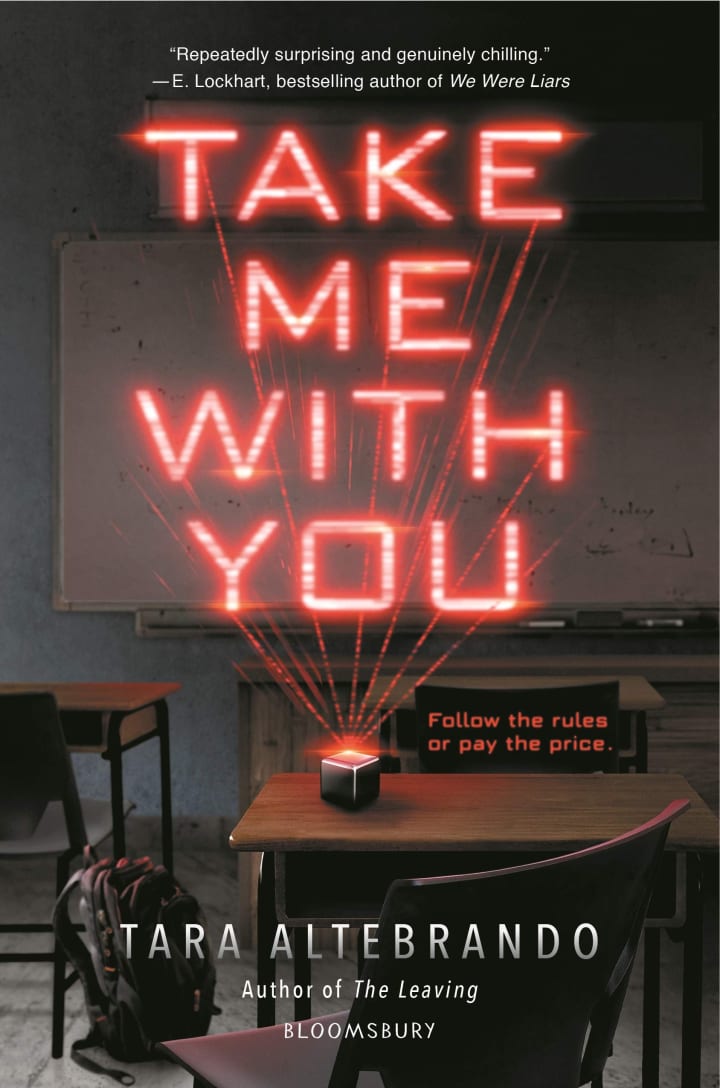 Short Summary: "Eden, Eli, Marwan, and Ilanka barely know each other beyond having a class or two together. But when they are all summoned via messaging app to an empty classroom after school, they find a small cube sitting on a desk. Its sides light up with rules for them: Do not tell anyone about the device. Never leave the device unattended. And then, Take me with you . . . or else." - Amazon
6. Message Not Found - Dante Medema - 2022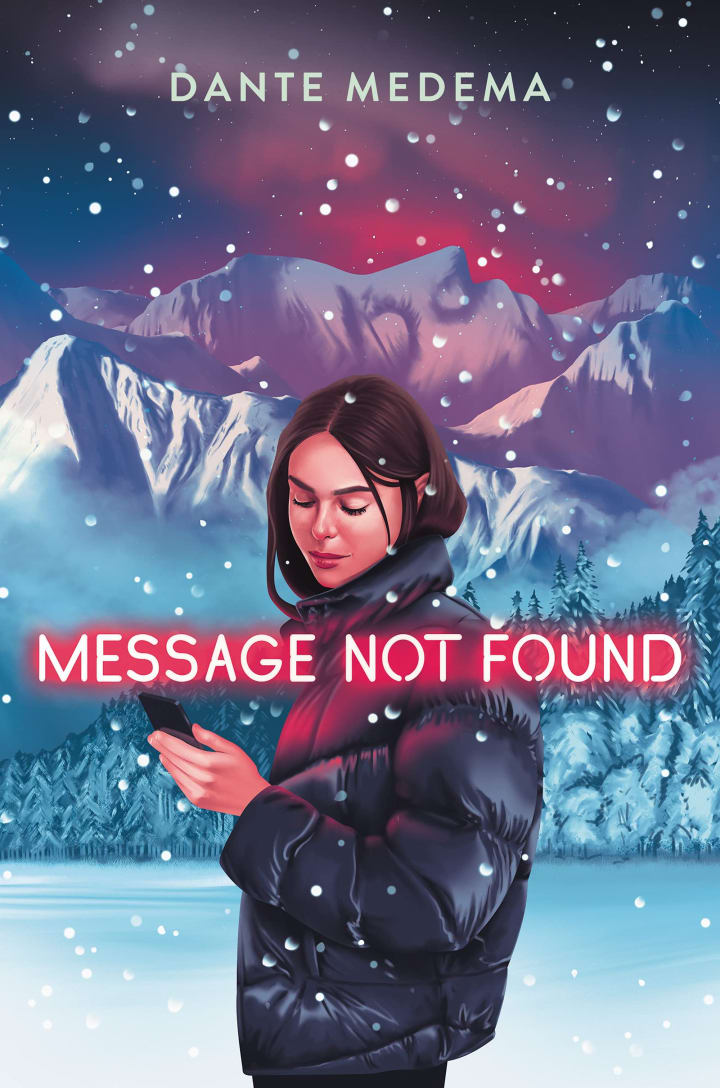 Short Summary: "Bailey and Vanessa shared everything: laughter, secrets, and packets of Pop Rocks to ward off bad days. But that all changed the night Vanessa left Bailey's, headed for home, and ended up swerving off a cliff nowhere near her house... To help grieve her loss, Bailey creates a chat bot of Vanessa using years' worth of their shared text messages and emails. The more data she uploads to the bot, the more it feels like she's really talking to her best friend. That is, until the bot starts dropping hints that there was more going on with Vanessa than Bailey realized—a secret so big, it may have contributed to Vanessa's death." -Google Books
5. Girl Gone Viral - Arvin Ahmadi -2019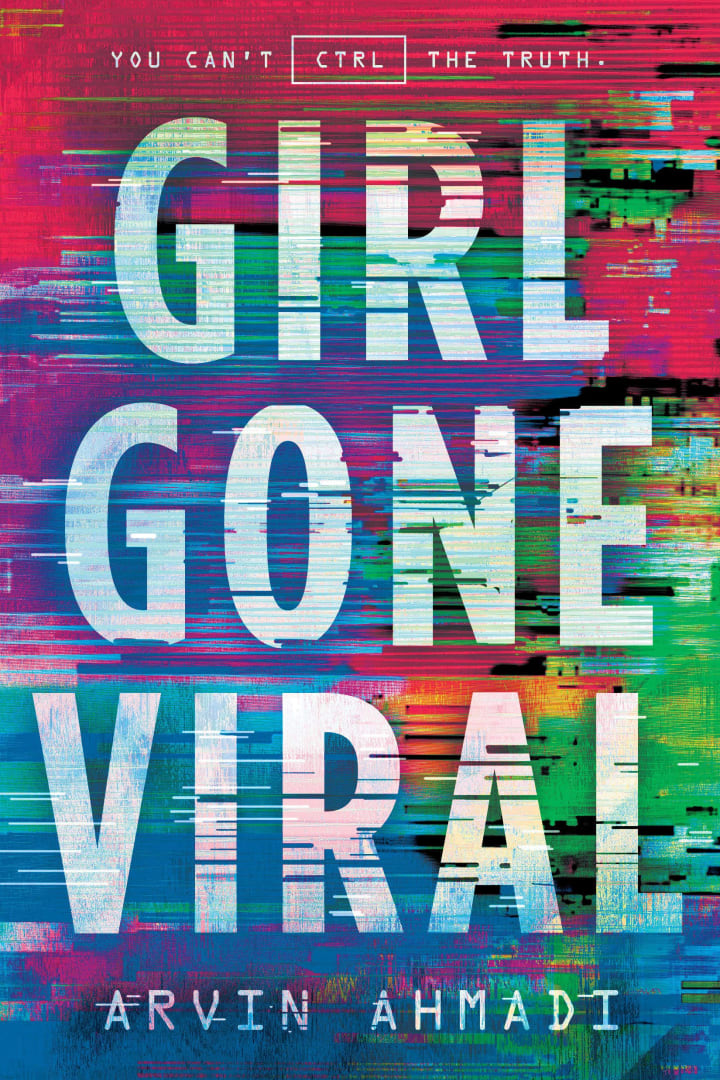 Short Summary: "...WAVE, the world's biggest virtual reality platform, has announced a contest where the winner gets to meet its billionaire founder. The same billionaire who worked closely with Opal's dad. The one she always believed might know where he went. The one who maybe even murdered him. What begins as a small data hack to win the contest spirals out of control when Opal goes viral, digging her deeper into a hole of lies, hacks, and manipulation. How far will Opal go for the answers—or is it the attention—she's wanted for years?" - Barnes and Noble
4. The Midnight Library - Matt Haig - 2020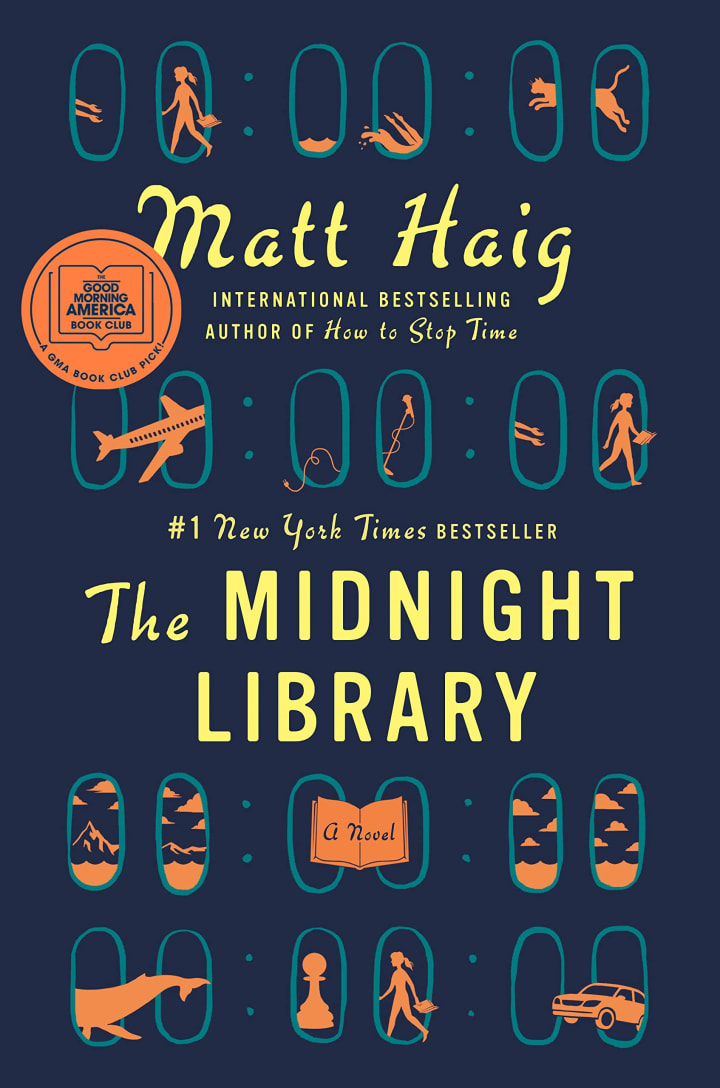 Short Summary: "Between life and death there is a library, and within that library, the shelves go on forever. Every book provides a chance to try another life you could have lived. To see how things would be if you had made other choices . . . Would you have done anything different, if you had the chance to undo your regrets?" - Good Reads
3. The Darkness Outside Us - Eliot Schrefer - 2021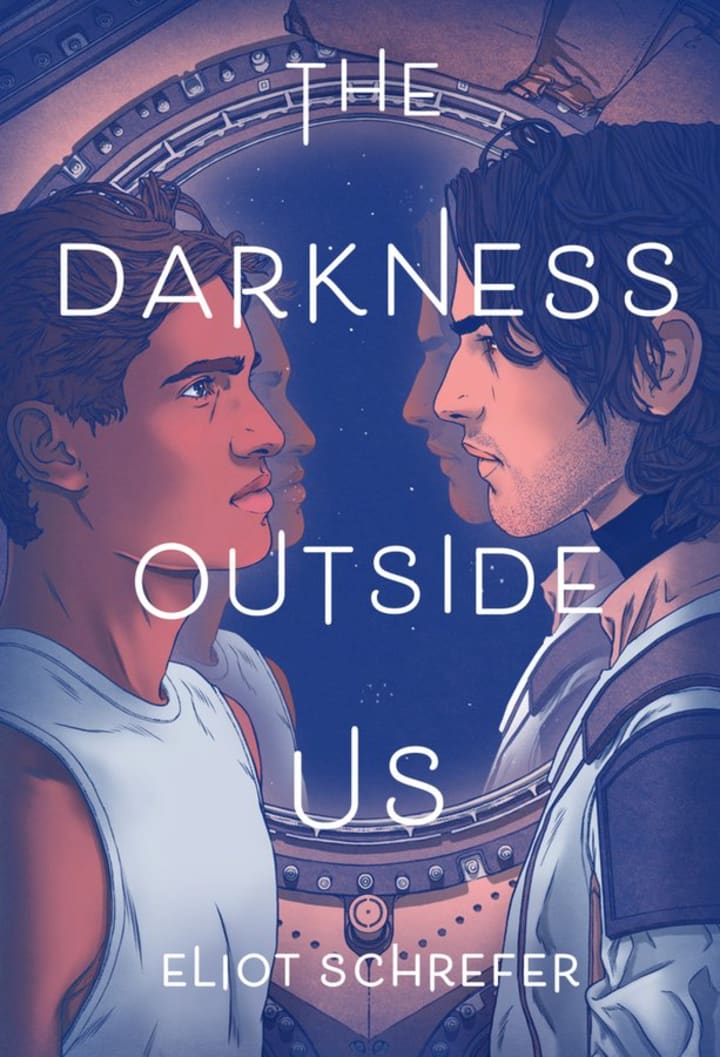 Short Summary: "Ambrose wakes up on the Coordinated Endeavor, with no memory of a launch. There's more that doesn't add up: Evidence indicates strangers have been on board, the ship's operating system is voiced by his mother, and his handsome, brooding shipmate has barricaded himself away. But nothing will stop Ambrose from making his mission succeed—not when he's rescuing his own sister." - Good Reads
2. Scared Little Rabbits - A.V. Geiger - 2019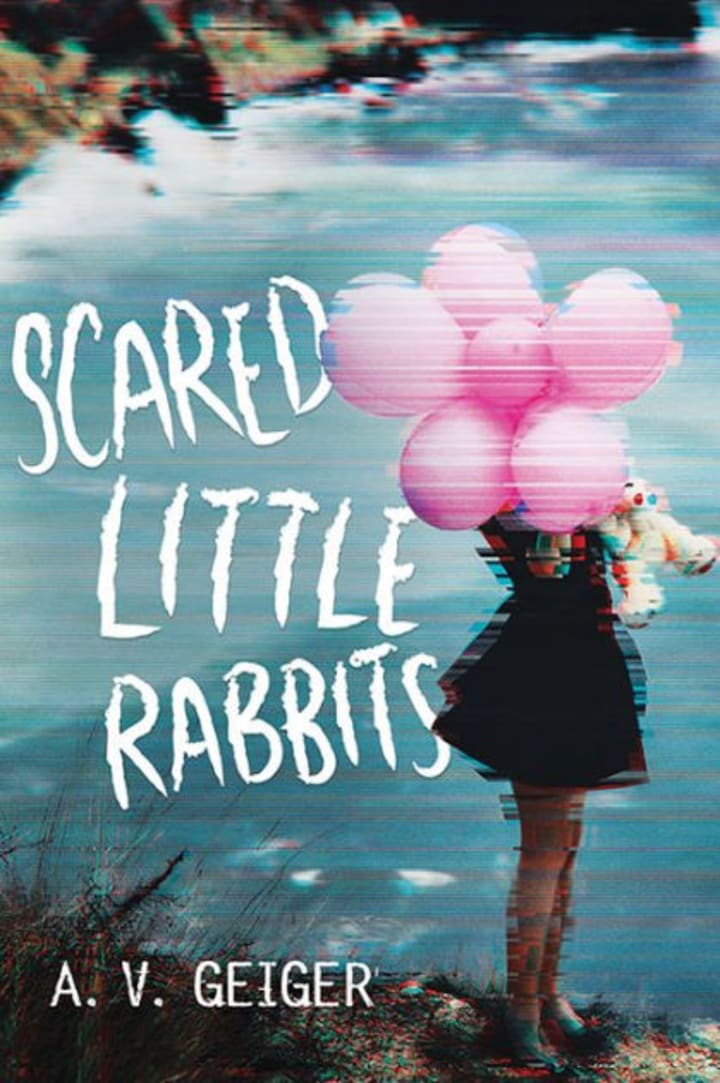 Short Summary: "When Nora gets accepted into her dream summer program at the prestigious Winthrop Academy, she jumps at the chance to put her coding skills to use. But then a fellow student goes missing-and the tech trail for the crime leads back to Nora. Running scared, Nora must race to clear her name and uncover the sordid truth... or she might be the next to disappear." - Barnes and Nobles
1. The Loneliest Girl In The Universe - Lauren James 2017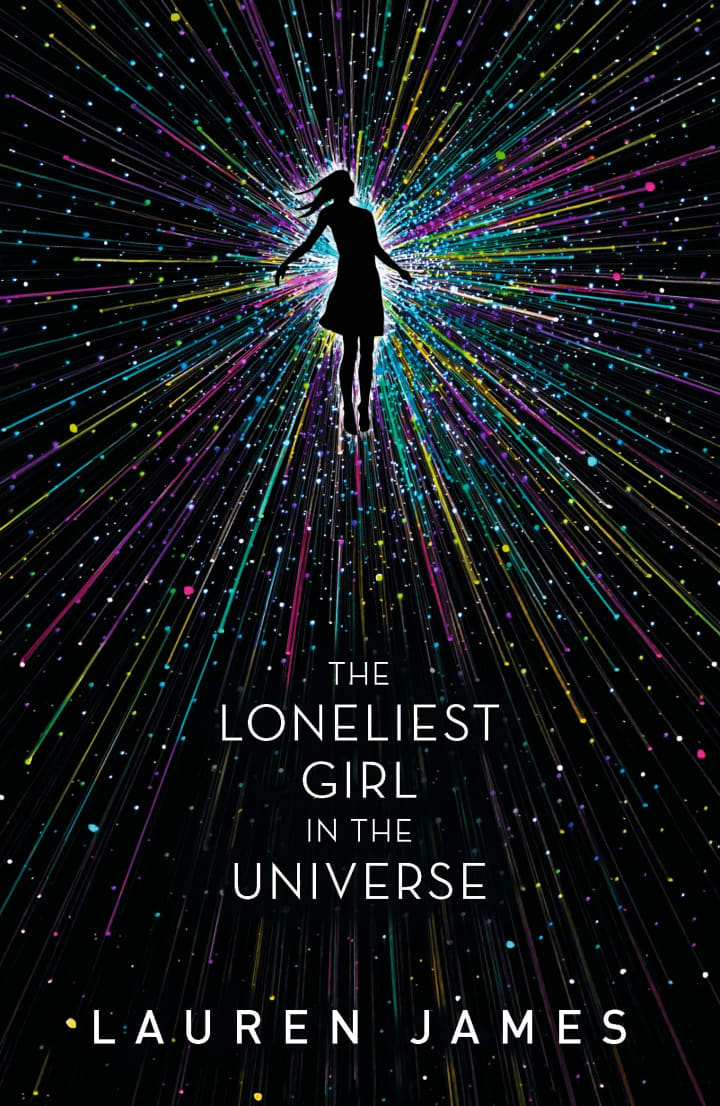 Short Summary: "The daughter of two astronauts, Romy Silvers is no stranger to life in space. But she never knew how isolating the universe could be until her parents' tragic deaths left her alone on the Infinity, a spaceship speeding away from Earth." - Google Books
This was the book that started it all. My library doesn't have any other books by this author, or else I would have read (and possibly put them all on this list) by now!
--
Honorable mentions (in no particular order):
- A Danger to Herself and Others by Alyssa Sheinmel (2019)
- Solstice by Lorence Alison (2020)
- Wilder Girls by Rory Power (2019)
- All We Have Left by Wendy Mills (2016)
I am currently reading The Castle School (for Troubled Girls) by Alyssa Sheinmel, which may make an appearance on a future list if I decide to make another part to this once I read more books.
If there are any books that you'd like me to delve into more in a separate piece, leave a comment to let me know. I didn't want this piece to go on for too long, but I would be happy to give any of the listed above a full review, or just some of my thoughts. If you've got any good YA recs, I'd love to read them.
--
I usually like to talk about current popular media and current events. This includes but is not limited to movies, TV shows, or issues I feel passionate about. Lately, it's been hard for me to find the motivation (and time) to write about these things. However, if you're curious to read some of my thoughts on Disney, Pixar, Marvel and more, please feel free to check out my page.
Thank you for your time!
About the Creator
she/her
I have a small sticker shop on Etsy called DynamiteArtStickers, so if you can, please check that out. The IG for it is @dynamiteart368.
Reader insights
Be the first to share your insights about this piece.
Add your insights