My Top 10 Anime of 2019
It keeps getting better.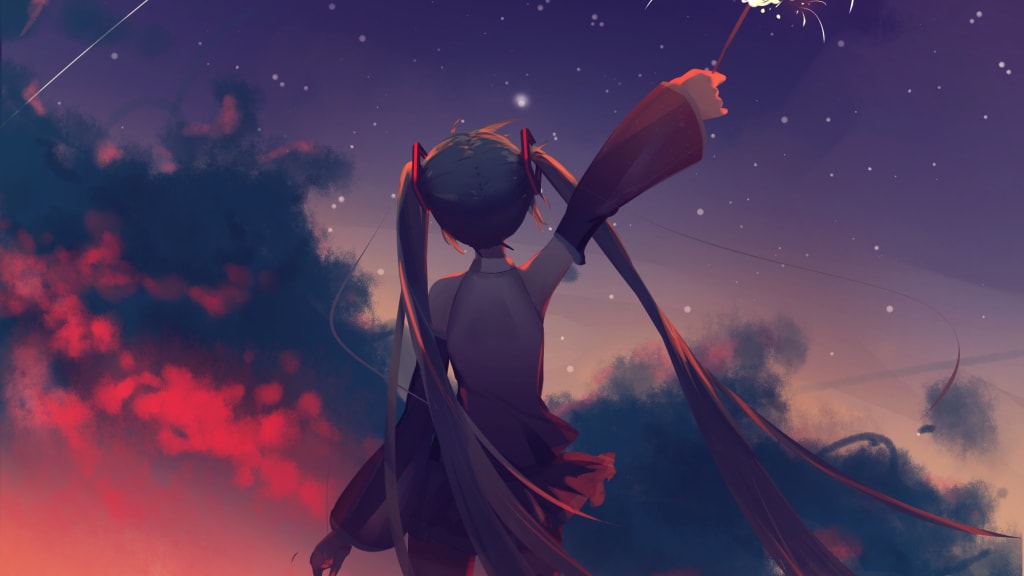 It has been a long year of watching lots of anime and I still haven't caught up on all the anime that I wanted to watch from last year. Even so, I managed to watch a good amount that I found amazing and have inspired me to put this list together. So here we have it! My top picks from 2019!
1. Kaguya-sama wa Kokurasetai: Tensai-tachi no Renai Zunousen
I am a total sucker for romantic comedy anime. The dynamic of these two characters that refuse to be the first one to confess to the other is incredibly fun to watch.
Miyuki Shirogane and Kaguya Shinomiya are both the top students in their grade. Serving as school body president and vice president their dynamic keeps them as acting as the cool and composed students that the rest of their peers view them as. Miyuki leads the student body as their president, has the highest grades and has surpassed expectations of him as he doesn't come from a wealthy background.
Kaguya on the other hand comes from a wealthy family and excels in almost every field imaginable. Coming from two different backgrounds doesn't stop these two from being enamored with each other. The only problem that they face is that they are both too stubborn to confess to one another. Their pride and honor get in the way of their love as whoever confesses first is seen as a loser. You'll have to watch the show to find out who confesses first or if their love is destined to never be.
Where to Watch: Crunchyroll
Status: Completed
2. Cannon Busters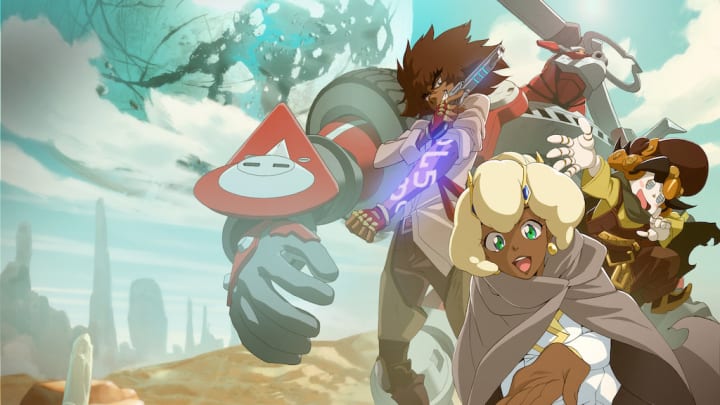 I happened to stumble upon this gem on a uneventful Saturday evening when I needed something new to watch. I was pleasantly surprised upon completing this anime that I highly recommend watching.
S.A.M, a high class robot royal friendship droid has been tasked with reuniting with her friend, the prince of a kingdom that is currently under attack. She happens across a maintenance robot and a deadly fugitive who at first are more concerned with their own issues but eventually begin to aid her on her journey. On that journey they happen across many friends who help them get past foes who want to see the kingdom destroyed. The ending left me with a lot of questions that went unanswered so I'm really hoping for another season!
Where to Watch: Crunchyroll
Status: Completed
3. Dumbbell Nan Kilo Moteru?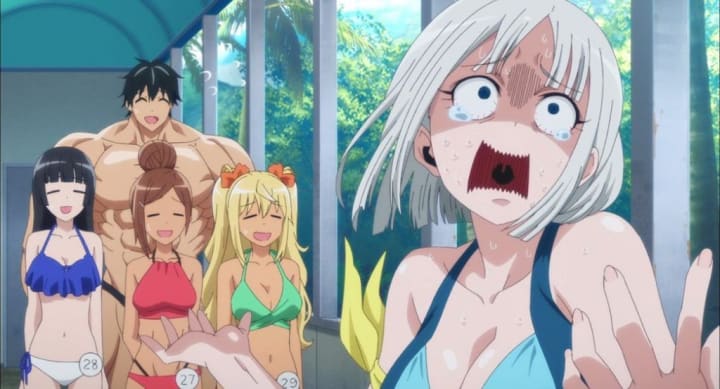 Being an avid gym member and working out at least twice a week, when I heard about this anime, I was already on board. But what I wasn't ready for was the amount of laughing and absurdity that went on in this gym.
After being confronted by her fellow classmate on the reason her waistband on her clothes keeps expanding, Hibiki Sakura begins a workout routine on her own but fails to see any results with minimizing her weight gain. She reluctantly joins the newly opened Silverman Gym in hopes of seeing better results, where she meets her Prince Charming in the form of her trainer Naruzou Machio. Her Prince Charming is what keeps her from bolting out the door on her first day when she happens to meet her student council president of her school, Akemi Souryuuin, who happens to have an overly fond love of working out.
Will Hibiki ever see results or will this gym be too much for her to handle?
Where to Watch: Crunchyroll
Status: Completed
4. Fire Force

The moment I started watching this anime, I noticed this anime having very strong Blue Exorcist vibes. It has a lot of similarities to that show than I would have imagined but you know what? I still really enjoyed watching this show. The characters are great and the story keeps you very much invested.
In a world where humans can spontaneously combust on a drop of a hat, a new way of workforce has been created to combat against this new threat: the Special Fire Force. Third generation pyrokinetic Shinra Kusakabe joins one of the Special Fire Force units, Company 8. Living through his own past terrors from the flames, Shinra is determined to become a hero who helps save others threatened by the flame. But things aren't exactly what they seem. Something much darker is behind the appearance of these flame terror sightings and feuds between the fellow Fire Force companies ensue when a mysterious group emerges to be behind some of the terror attacks.
Shinra fights with his new team to become the hero he dreams of while keeping those he loves alive.
Where to Watch: Crunchyroll
Status: Completed
5. My Roommate is a Cat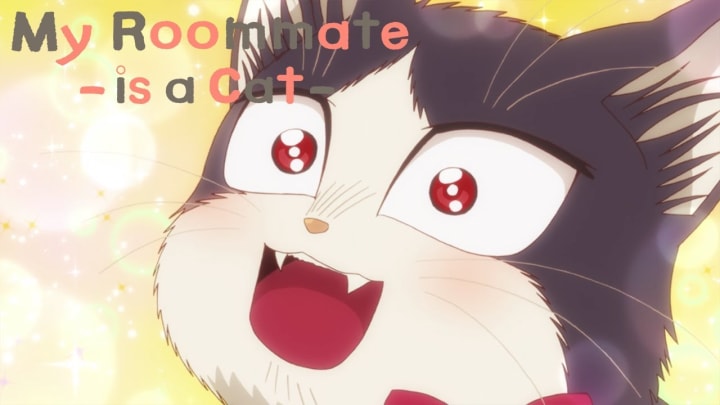 Just going to preface saying that anything involving a cat as one of the main characters, I will watch. I have two cats at home that are my loves, so watching this anime felt super relatable and also sold me on wanting to adopt another fluff ball.
Subaru Mikazuki is a super introvert as well as a mystery novel author. Rather than go out and be social, Subaru would rather stay indoors and read than try to interact with other people. One day on his way home he stumbles across a small cat by the name of Haru, who he ends up taking home with him that day. Haru finally has a home to feel safe after living a life on the street but she starts to notice that her owner, Subaru, doesn't seem to take care of himself very well. Haru starts to do her best taking care of her owner as well since he has given her such a warm home as well as an abundance of food.
Where to Watch: Crunchyroll
Status: Completed
6. Fruits Basket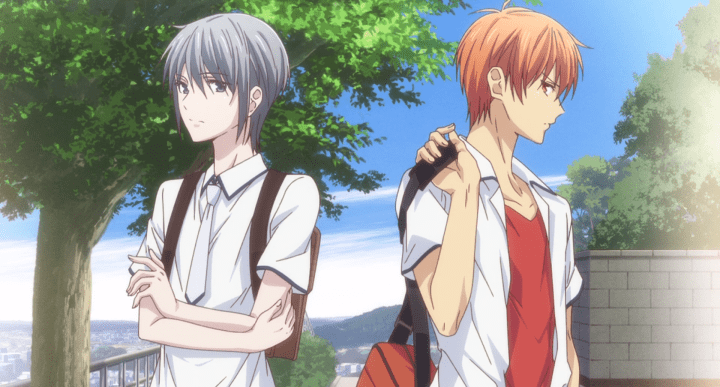 A lot of us have already watched the original series and then after not being satisfied with how the original anime ended, went on to reading the manga to then wonder why so much was left out. This anime was one of the first series I picked up when I first discovered the world of anime so I was very happy to hear it was being redone to match more of the story the manga followed.
After tragedy struck with Tohru Honda's family, she was left to fend for herself as she pitched up a tent to live in just a bit outside of town. What she didn't know was that the Soma clan happened to live nearby and discovered her little hideout one night as she was getting ready for bed. They gladly take her into their home as two of her classmates, Yuki and Kyo, both live there as well and couldn't well stand the idea of a girl living out like that on her own. Tohru didn't know that when she moved in that she would stumble upon the Soma family's greatest secret: each member is assigned an animal of the Zodiac and when hugged by a member of the opposite sex they transfer into that animal!
Where to Watch: Crunchyroll
Status: Completed with Second Season airing this year!
7. The Rising of the Shield Hero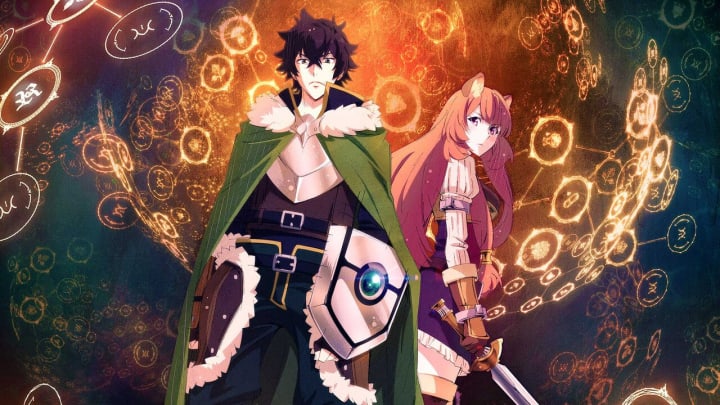 First isekai to make an appearance on this list! I had a lot more isekai that I watched last year that I could have added to this list but I decided to hold back and maybe make a whole article dedicated to those anime. This one I like enough that I kept on with the story by going to the manga to find out what happens next!
Naofumi Iwatani finds himself being transported one day to the kingdom of Melromarc along with three other fellow Japanese men and are tasked with becoming the saviors of the kingdom. Following the prophecy of the Four Cardinal Heroes, each of the men are assigned a weapon (sword, spear, bow or shield) to fight against the Waves of Catastrophe that plague the lands of the kingdom. Naofumi gets stuck with the shield and the curse that follows it. Betrayal soon follows Naofumi which causes him to become resentful and ridiculed by his fellow heroes so he sets off on his own to strengthen himself and his reputation. Finding it a bit difficult to do some things on his own, Naofumi purchases a demi-human slave, Raphtalia, to help him on his journey of redemption.
Where to Watch: Crunchyroll
Status: Completed
8. Dr Stone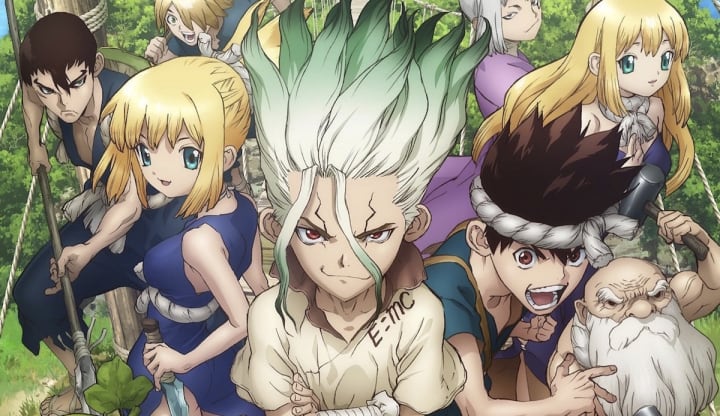 My favorite anime of the year has finally made its appearance! Everything about this show is incredible and I can't wait for the next season! If you have not yet stumbled upon this masterpiece, I suggest you start watching as the next season will only get better.
Set in modern day Japan on a normal afternoon Senku and his best friend Taiju are living normal lives of modern day high school students. Just as Taiju is going to confess his love to Yuzuriha, a blinding green light encompasses the Earth and causes all life on Earth to turn to stone. Thousands of years later, Taiju happens to break free of his stone prison and finds that the world that he once knew is completely gone. After wandering through his new surroundings he happens to stumble upon the only fellow human who has happened to break free of the stone, his best friend Senku who happens to also be a science genius. With Senku's knowledge and Taiju's brute strength, the two begin to work together to find ways to revive the human race and face any threats that may stop them.
Where to Watch: Crunchyroll
Status: Completed with a second season also on its way soon!
9. Mob Psycho 100 II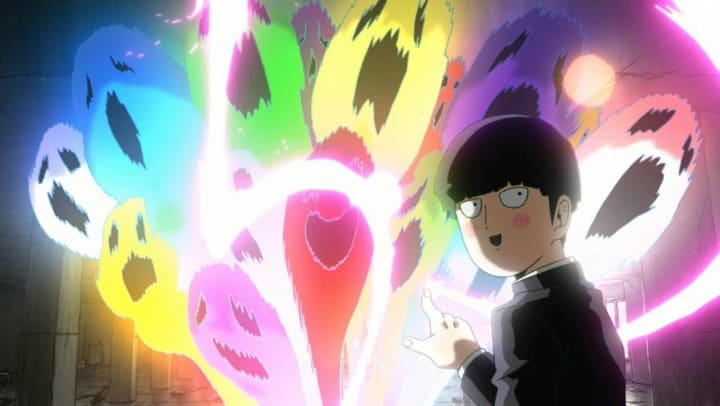 At first, I wasn't sure if I would like this anime as some animation styles really put me off of watching a show. I'm glad I gave this one a chance though as the first season was incredible and the second season is even better.
Shigeo Kageyama, otherwise known as 'Mob', is starting to grow up and learn more about his psychic abilities. He is still working along side his mentor, Reigen Arataka, but he is learning to think more for himself than follow whatever Reigen tells him. Even more dangerous threats face Mob and Reigen than before and it's up to Mob to take what he has learned and keep everyone safe.
Where to Watch: Crunchyroll
Status: Completed
10. Demon Slayer: Kimetsu no Yaiba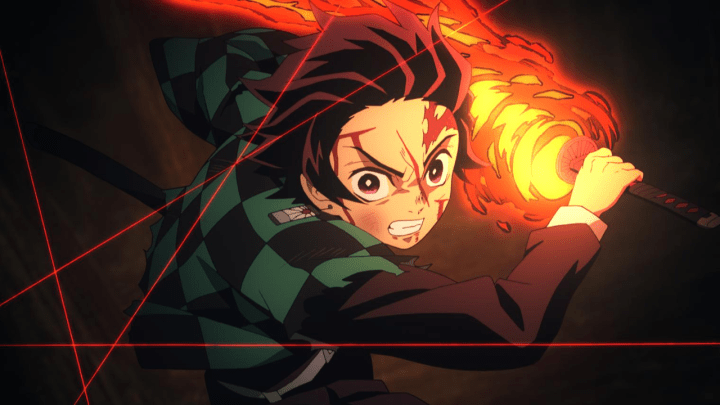 And finally, Demon Slayer. One of the best anime that came out last year and has completely taken over the anime community. This is another show that I was hesitant to start at first but I am so glad I did as this is a masterpiece. The characters, story and even the animation are astounding and you just couldn't think of anything else as you are pulled into Tanjiro's world.
After his father has passed away, Tanjiro takes it upon himself to support his mother and many siblings. On his way home one morning after spending the following day selling goods in the nearby town, he arrives back at a horrific scene at his home in the mountains. His family had been slaughtered and it was a mess. As he was panicking after seeing his family massacred, he notices that his younger sister Nezuko happens to still be breathing! He grabs her only to find out that she has now turned into the same kind of demon that slaughtered his family. Not wanting to loose anymore of his family, Tanjiro takes his anger and channels it into joining the Demon Slayer Corps along with his sister hoping to claim what little humanity is left in her.
Where to Watch: Crunchyroll
Status: Completed and very much anticipating the next season!
_____________________________________________________
There we have it! My top picks of 2019 and I couldn't be happier with how many amazing shows came out last year! I hope you are able to find something new to watch on this list or at least having it inspire you to watch a new show this year. I can't wait to see what 2020 has to bring this year!