My First Cosplay Contest Win
Sharing My Amazing Victory and the Weekend I Had At GlitchCon 2019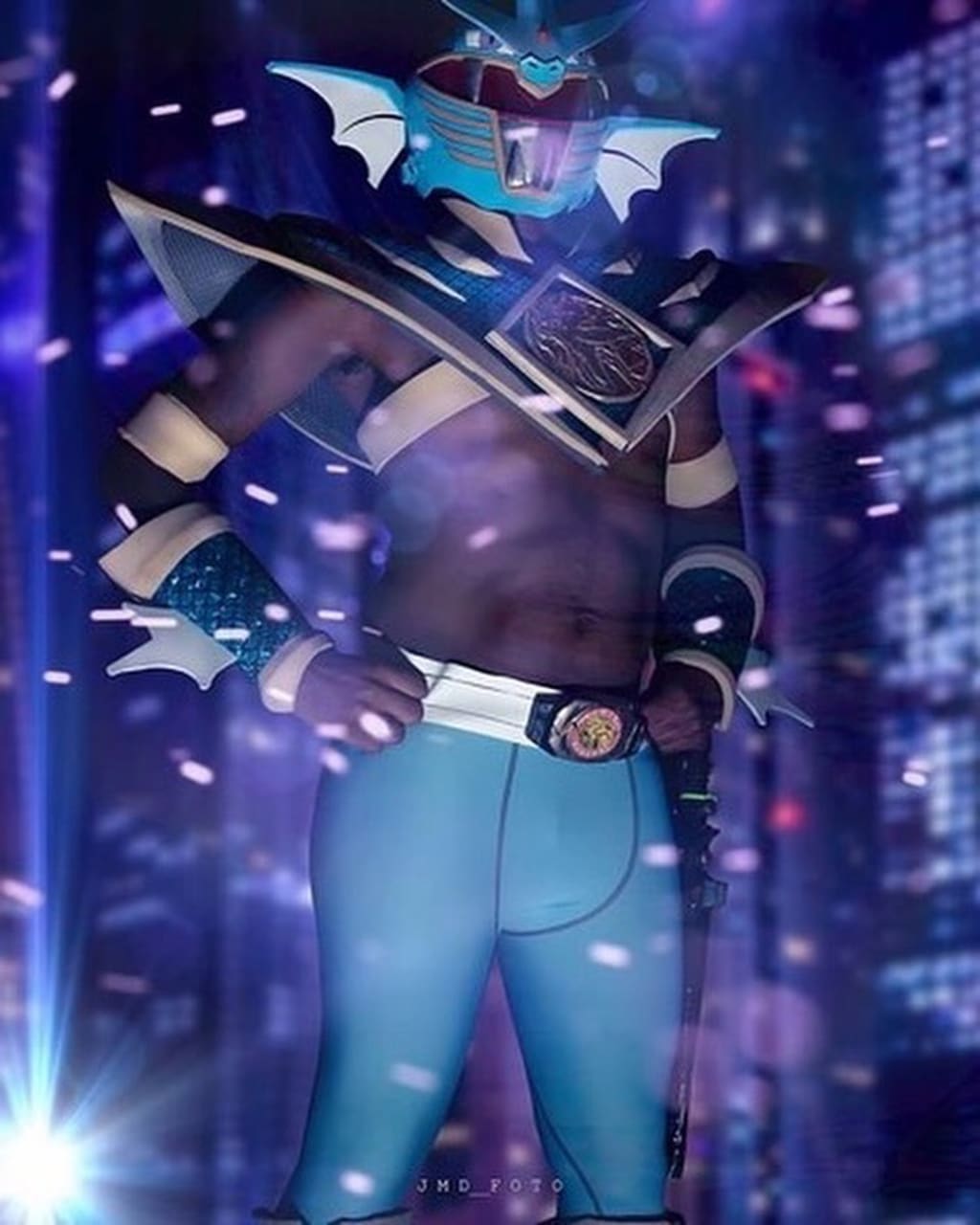 Last weekend, I attended GlitchCon, which is a convention in Springdale, Arkansas and it's held once a year. It was actually my sixth year in a row going there and I have so much to share with everyone. Now before I talk about the cosplay contest, I want to talk about the cosplay that I debuted at the con. The cosplay mashup I did on the second day was called Lord Gyaradrakkon (pictured above). It was a mashup of Gyarados from Pokemon and Lord Drakkon, the main antagonist from the Mighty Morphin Power Rangers Shattered Grid comic book series. One of my good friends, Johnny, created the armor, shield, Dragon Dagger (which you'll see in this article), Morpher belt buckle, and the helmet. I wanted the helmet to mirror Gyarados and Lord Drakkon, so he did an amazing job creating it. If you can't tell, those are scales on the shield, gauntlets, and boot covers, adding nice touches to them. Finally, there's a Power Coin in the middle of the shield, which has the likeness of Gyarados. Many people loved my cosplay and they took pictures of me and some with them. Not only that, but I had a solo photoshoot and a group photoshoot with around 15-20 cosplayers. There was a guy that came up to me, who has been following my posts, shared how much I've grown over the last five years, and wanted to meet me in person. He's never met me before, until that day.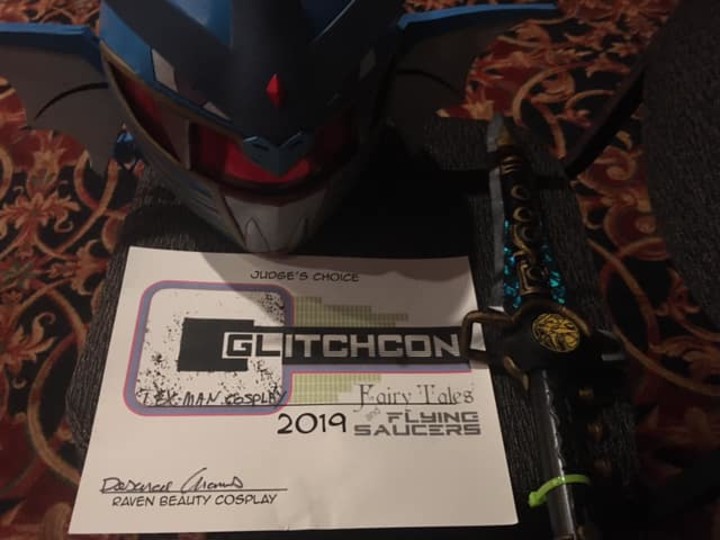 At around three that afternoon, I was lined up for cosplay prejudging for the cosplay contest, which was taking place in three hours. Just to remind everyone that I'm talking about the second day of GlitchCon. So I was the first to go in a room and meet the judges. I was enthusiastic and had a positive attitude. They were impressed with not only with my armor and Dragon Dagger, but my helmet. After they checked out my cosplay, I left that room feeling confident and eager to wow the audience. Like I said many times before on social media, even if I don't win a cosplay contest, I'll be fine and still continue to cosplay. Fast forward to six that evening: the start of the cosplay contest. I was the first to get on the stage, did a couple of poses, and got off stage. After all the other cosplay contest participants got done appearing on stage, we were waiting to see who won. Minutes later, the winners have been chosen. The first award was for Judge's Choice and when my name was called, I was in shock and my mouth dropped. I got on stage to accept my award and I was jumping for joy. I faced the audience and received a standing ovation. After all the other winners in different categories were announced and cosplay contest concluded, people congratulated me on my win and told how proud they were of me.
So you must be wondering how it feels to finally win a cosplay contest. My response to that is amazing. As far as my cosplay, I have done my Lord Gyaradrakkon cosplay in honor of a great cosplayer who passed away back in April. So I thought that GlitchCon was the perfect convention to do it. I want to thank my friends, followers on social media, my fiance, and the GlitchCon staff for all the love and support they have shown me. It means a lot and I'm grateful for them. I had a great time there last weekend and since then, my cosplay page on Facebook went from almost 1,950 likes to almost 2,400 likes. Now that I'm a cosplay contest winner, I'll be coming up with new cosplay ideas, mainly cosplay mashups, which I'll be focusing on the most.
I don't cosplay for fame, views, likes, and follows. I've said this many times before on social media and don't get me wrong, those are nice. It's always great for someone to shout you out in their stories and whatnot. However, I just do it for fun and also become an inspiration for others. In closing, after five long years of perseverance, I finally win a cosplay contest. Looking back from attending my very first con, which was GlitchCon, to now, I can say that I'm humbled and grateful.
If you would like to see my cosplays and follow me on social media, all that info will be in my bio. If you liked this article or any of the articles I've written so far, please feel free to send me a one-off tip, which is located at the end of every article. No tip is ever too big or small. It'll help me and other Vocal content creators write better stories and you'll be supporting us in a positive way.