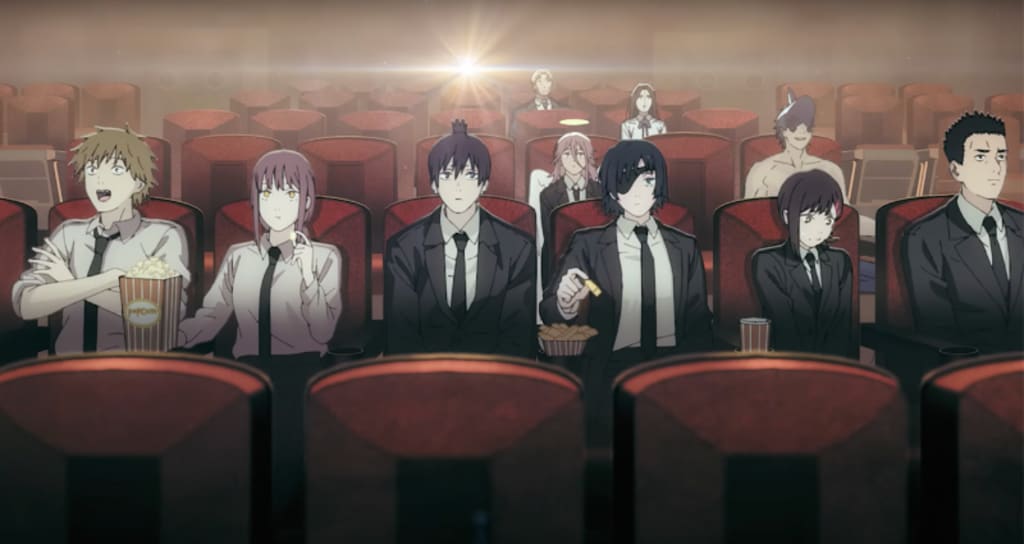 3 days left!! I am very excited as this challenge comes to a close. I cannot believe how much I have written in the past 27 days. A huge accomplishment that comes with all of that writing is that I hit my 50th blog! When I started writing I figured it would just be a stress reliever to do every once in a while but it has become so much more. I genuinely enjoy learning and watching new anime to write about. I look forward to writing even if I must wake up early or stay up late.
Whether you have read 1 of my blogs or all of them I appreciate it and hope I have been entertaining you. I am wondering if I can keep up with this schedule of posting every day. What would you like to read about if I were to keep posting daily? Anime reviews? Lists of anime recommendations? Another anime challenge? Blogs like these? I'd love some ideas! Let me know in the comments below.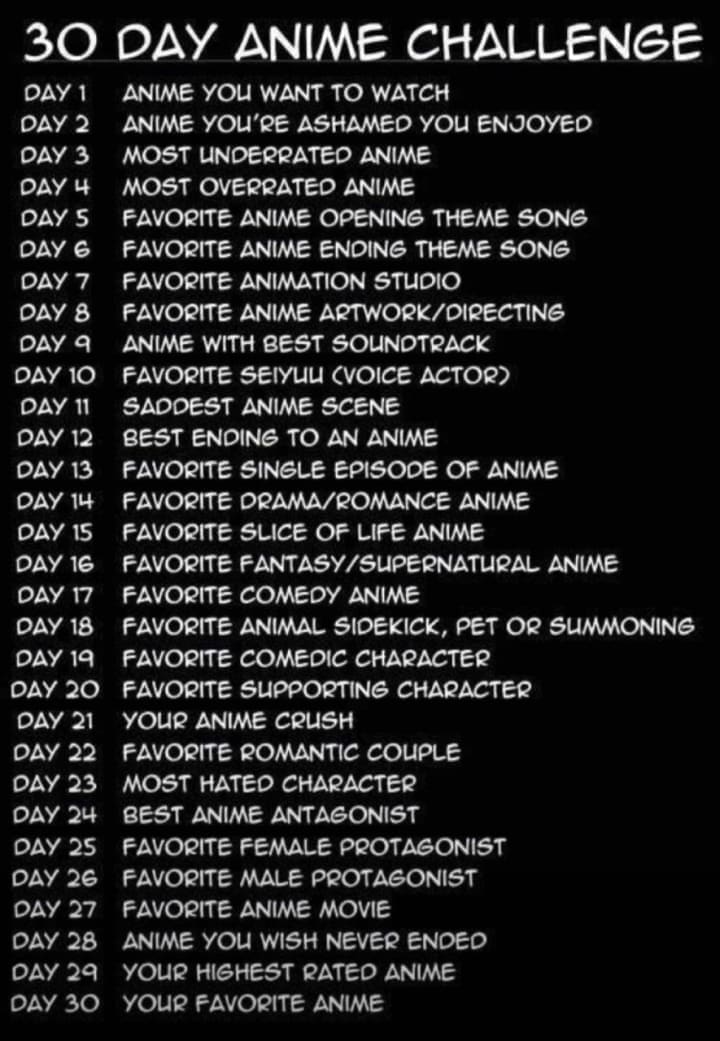 I discovered the idea for the 30-day anime challenge because I saw this post on Pinterest and thought it was a fun little challenge to do for the first month of the New Year. I did a challenge similar to this back in 2013 so I am curious to see if my tastes have changed much in the past 10 years.
Since I found it too hard to pick 1 answer, I have been picking 5 answers for each. I would love for you to hear your answer in the comments below
Subscribe to not miss a day of anime content
Day 27 my favorite anime movie
I obsess with Studio Ghibli movies and have written about every movie and the company's history, which are all on my blog if you wanted to check it out. So to not repeat a list of Studio Ghibli movies I am going to pick 5 anime movies that are not a part of Studio Ghibli.
I have never been one to watch anime movies. It is funny that I can binge 8hrs of an anime series in one sitting but when it comes to watching a movie, I will fall asleep within minutes. Also when I first got into anime there were hardly any anime movies, the only ones that I saw were a continuation of the show. But this past year I have seen so many amazing anime movies independent of a show.
Netflix was the biggest surprise with the number of original anime movies they came out with these past couple of years. In addition, there are some amazing anime movies based on the show.
I am going to make a list of all the anime movies I saw last year but here I will just go over my top 5.
Let's get into my top 5 favorite anime movies! (Excluding Studio Ghibli)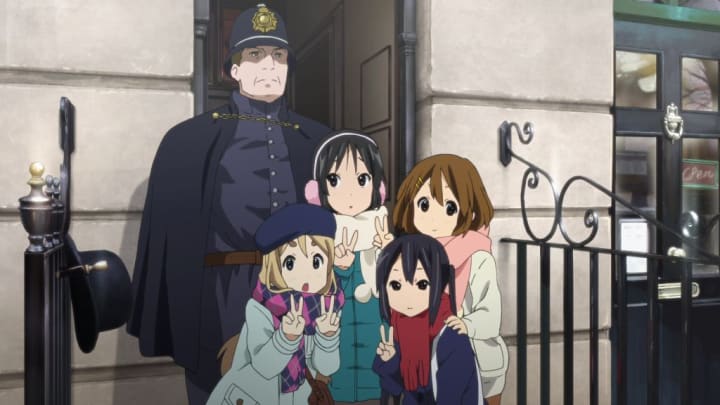 K-on! Movie
Storyline: In this continuation of the K-On anime, the girls from the band "After School Tea Time" go on a trip to London.
This was one of the first anime movies I watched and I love it. Every girl in high school's dream is to go on a girl's trip. I remember talking about traveling with my high school friends for countless hours. Unfortunately, If you don't go on the trip right after you graduate, life gets in the way and before you know it you are adulting and doing have the time or money to travel with the girls. This movie is my way to living the dream trip I never got to have. I adore their relationship and this movie is the only reason I dream of going to London someday, hopefully with a group of good girlfriends to recreate this movie.
This is such a lighthearted movie and great to put on if you need to watch something to cheer yourself up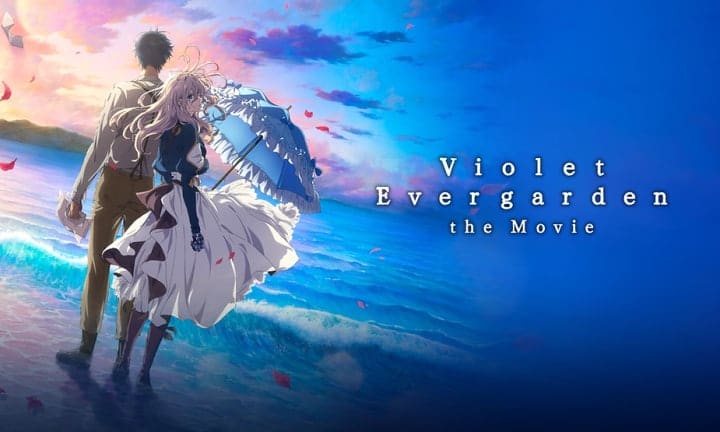 Violet Evergarden: The Movie
Storyline: After the aftermath of a war, a young girl who was used as a 'tool' for war learned to live. With the scars of burns, she goes back to her past to feel the true feelings of the Major, "I love you."
Violet Evergarden has released 2 movies. After watching the show I was thrilled to watch the movies but was quickly disappointed by the first one. I thought this movie was very slow. I watched it at 1.5X speed just because the way they spoke was slow. It was different from the series but I didn't think it needed to be turned into a movie. It could have been turned into another episode.
This movie however was beautiful. We follow a young girl whose grandmother passed away. Going through her grandmother's things she finds a series of letters. In episode 10 Violet gets a request from a dying woman to write letters for her daughter. So after she passes her daughter would receive a letter each birthday for the next 50 years. The daughter is the grandmother of this young girl. She gets curious about the auto-memory doll that wrote these letters to her grandmother and what happened to her. She goes on a journey to see what happened to Violet Evergarden. We get teleported from the present to the past as we follow Violet and her finding a curious letter that might mean her love is still alive.
The ending of this movie is a perfect conclusion to Violet's journey to discover what love means. You will cry.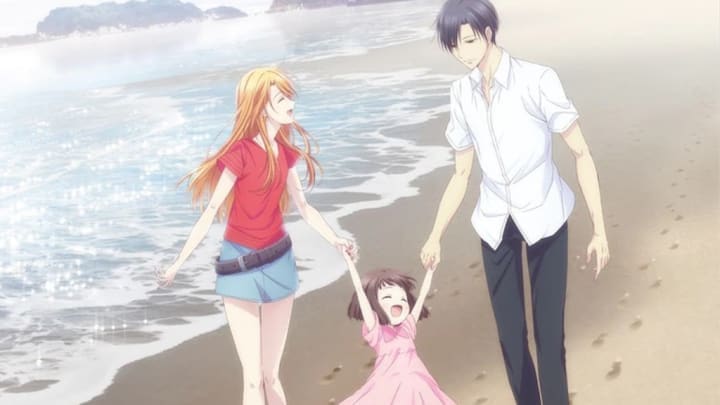 Fruits Basket Prelude
This movie was an incredible addition to the fruits basket story. They took the time to give us more emotion and backstory to Tohru. Most of this movie was a light-hearted romance between Tohrus's mother and father's first meeting. But I couldn't help but watch this movie with a pit in my stomach. We know from the anime that her father and mother have both passed away, so throughout the whole movie, I was waiting for the inevitable scene of her father passing away from a common cold. Even still it caught me off guard and we are left seeing Tohrus's mother grieve to almost her breaking point. On a bridge about to commit suicide, Tohru'smom snaps out of her grief and remembers she has sweet Tohru to take care of.
This movie was an emotional rollercoaster with a happy ending, and even though you know what is going to happen the writers did such an amazing job completely messing with your emotions.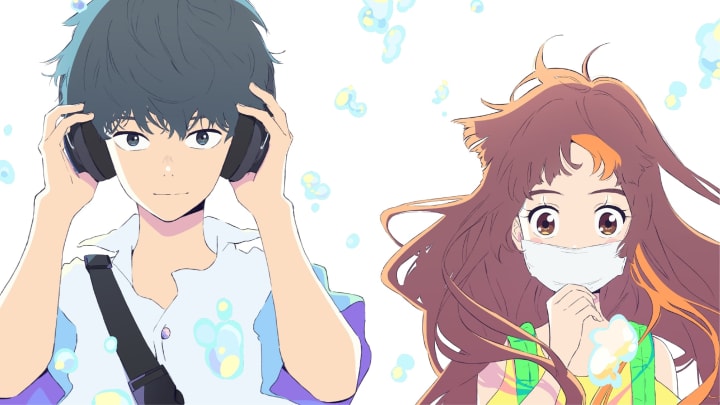 Words Bubble Up Like Soda Pop
Storyline: Words and music bridge the gap between Cherry, a boy who is terrible at communicating with other people, and Smile, a girl who hides behind a mask. They meet in a mundane suburban shopping mall in a provincial city. Cherry always wears headphones and puts the feelings he cannot utter into his hobby, Japanese haiku poems. Smile always wears a mask to conceal her large front teeth, for which she has dental braces. As a popular video star, she streams a video about seeking "cuteness."
When I first watched this movie I was shocked at how much I loved it. I ended up watching it 3 more times that same week. It is so wholesome and adorable. It will fill your soul with joy when the end credits roll.
I also added this movie to anime with the best endings because it is really of the best-written stories I have seen in a while. It is entertaining in the build-up of the story and the conclusion is perfect.
My last point about this movie is the art style. The pop art style seems to be a newer style of anime that I am loving. The pop of color all over the screen and the characters living in a world of color are so appealing. You could pause this movie at any point and there will be perfect artwork on your screen.
This is one of the best anime movies I have ever seen and highly recommend watching it if you haven't already.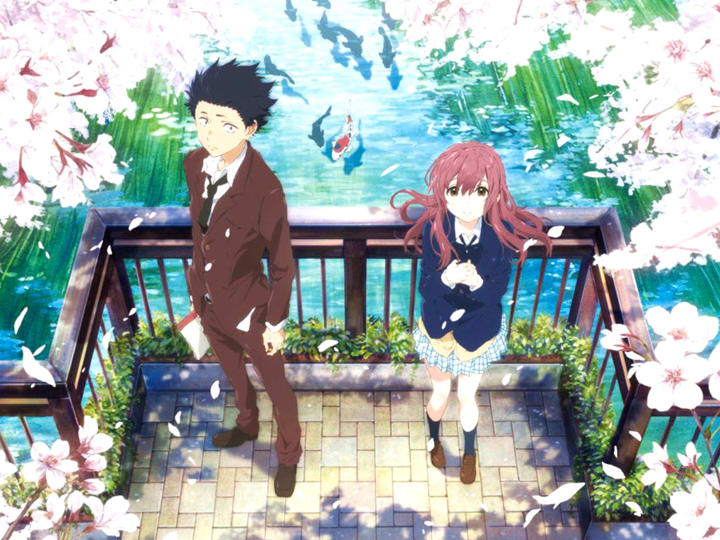 A Silent Voice
Storyline: The story revolves around Shôko Nishimiya, a grade school student who has impaired hearing. She transfers to a new school, where she is bullied by her classmates, especially Shôya Ishida. It gets to the point where she transfers to another school and as a result, Shôya is ostracized and bullied himself, with no friends to speak to and no plans for the future. Years later, he epically sets himself on a path to redemption.
Oh my goodness... This movie pulled on my heartstrings hardcore. I will add a warning, If you cannot handle watching bullying I would not watch this. One of the reasons this movie hits me hard is because it is so realistic to the everyday life of a middle schooler and high schooler.
Unfortunately, individuals with disabilities are more likely to be picked on and this story gives a second chance to the bully to make things right. The depth of the characters and the growth in the friendships is so endearing. Shôko Nishimiya is the sweetest girl and her ability to only see the good in people is inspiring. Even after being bullied for her disability, she choices to give people a second chance, and creates a life she wants to live.
Shôya Ishida struggles with mental illness. I could completely relate to him and his viewpoint of people. He learns how to see people again and build relationships, as well as repair the relationship with Shôko Nishimiya. No spoilers but I highly recommend watching when you need a good cry. The art, storyline, and characters will grip your attention within the first minute and keep your eyes locked on the screen till the last second.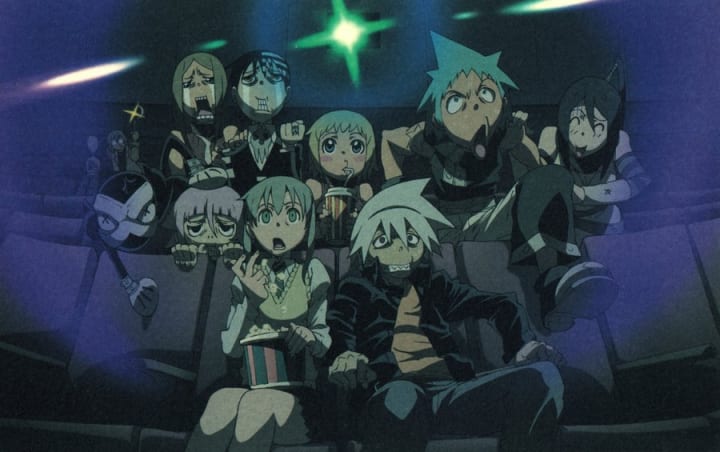 I feel as if there is a new generation of anime movies that are creating incredible stories that are completed in 2 hours or less. There are some great anime movie continuations of the series but I have to give Netflix another shoutout for coming out with some well-written anime, whether they are the creator of the story or just the company who dubbed them I am happy that I was able to enjoy them.
What is your favorite anime movie? Have you seen any of the ones I listed?
I'd love to hear in the comments below
Thanks for reading!!
Click to check out my favorite male protagonist
BYEE BYEE!!
About the Creator
✨Anime Blogger✨
I watch too much anime and would love to turn it into a creative outlet!
Blogging every Friday about anime topics, giving honest reviews, and staying up to date with all things anime
Socials
Reader insights
Be the first to share your insights about this piece.
Add your insights