My fav fictional phlembomaniac...
...Who happens to be fully human.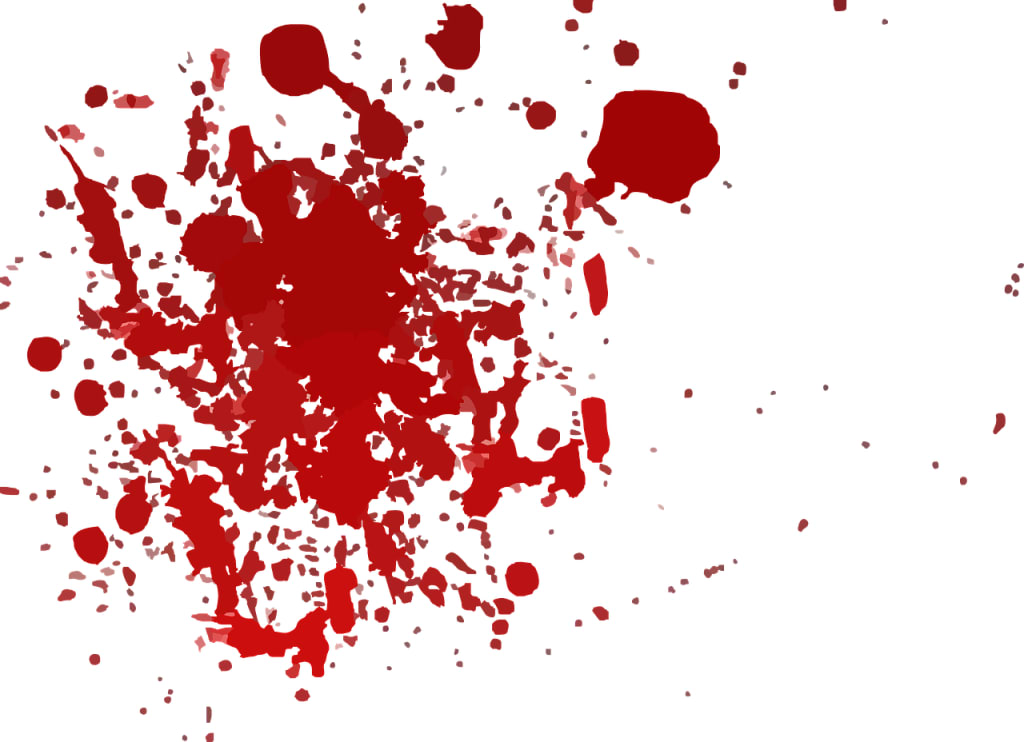 Via Pixabay.
29SEP2022; 1705- Maryland, USA
I couldn't hold out any longer. Also, for the sake of trite cliches: My curiosity got the best of me; yet again.
I'm incapable of forgetting my vehement refusals to learn about this particular individual back when I was in high school; some twenty years ago almost. This was without rhyme or reason; largely.
In my mind, I was a rebel with a cause; were I able to resist the peer pressure to view his tv series which "went viral" before the term itself happened to do so. That was my rationale for resisting the bulk of pop culture during my adolescence.
In any event, I finally sat down to give this show a halfway decent chance a couple weeks ago or so. Big mistake! Haha.
Long story short: I ended up binging the first seven episodes that night instead of resting; knowing that I was expected to be mission essential the following day. "Got to do better!" (Rest In Power Charlie Murphy.)
Seriously tho, I'm currently looking forward to starting epi number three of season two. Season one had 12 epis; and there's a total of eight seasons.
Speaking of which, I'm anxiously anticipating the series finale; in addition to a follow up series released just recently. That's actually what sparked my interest enough to catapult me into fandom.
It's almost comical how I have such an awful view of the all-nighter TikTok viewers while wishing I could stack racks (aka grands) by watching my new pop culture beloved. If hypocrisy were a superpower...
With all seriousness, this show is phenomenal in just about every way up to my current viewing: and as far as any objective standard is concerned. The primary starring actor actually factually was nominated for several Emmy's as a result of his efforts in the endeavor.
Critical acclaim was a natural progression of such artistry, in my humble opinion (IMHO). From the varied and extreme plot twists; to the novelty of the series; and even the aesthetics of the cast.
I never in all my adult life imagined that a decades old show would have me literally laughing out loud. I'm talking attempt not to wake up the roomies with the lively laughter.
Word to mommas. I suppose a serious and brief synopsizing is a smidge overdue. So without further ado:
Not only was the show superbly splendid for the portrayal of a seemingly average guy, who happened to be a complete sociopath; tho, seeing him make his mark as an honorable serial killer was incredibly enlightening to say the least.
It's obviously influenced by the Christian Bale classic "American Psycho"; stories such as Sherlock Holmes'; and the like. As a matter of fact, just imagine a cross between Tony Shalhoub's "Adrian Monk"; Will Smith's "Mike Lowry"; and Freddie Highmore's "Norman Bates".
Well-intended namedropping notwithstanding, I believe that there's a decent chance the Netflix series "The Crown" wouldn't have a key actor for its second season. Hell! Who knows how many countless feature films and television shows were heavily influenced by the series in question?
Speaking of unanswered questions, you're most likely wondering if/when I'm planning to reveal the name of the person that I'm newly being a stan for. Query no more: Yes; and right this very moment.
His name is Dexter Morgan, and the show's titled simply "Dexter". It's a Showtime original.
He's portrayed by the magnificent and handsome Michael C. Hall. Lastly, Dexter is a forensics expert for a certain metropolis by day; while he hunts bad guys, playing vigilante by night.
Welp, I'm "researching" for my next piece with the assistance of our renowned Chris Pratt. Before I miss anymore of this phenomenal film, I bid you fine readers ado for now.
Peace out.
***
***
Prayerfully, you gained something pertinent (re: useful) from this post. If so, then please think about considering a show of support; however you may see fit.
Additionally, I'm easily reachable via Twitter. That's for private and/or public convos on the works written by me, my fav writers, as well as my other influences too.
The link in my bio will "counterintuitively" have that unmistakable tab in its main menu. Invariably, there's a tab in the very same menu cyclically returning you to my profile on this unfathomably superb site for writers.
Shoutout to all Vocal's inventors/staff/readers/writers. "[Y'all] the real MVP."
Lastly, if you're in the market for an incredulously original article of clothing or such: There's copious amounts at the link in my bio. Please don't believe for a NY minute that I'll be even remotely unappreciative of any all who "look out for the cookout".
***
review
pop culture
About the author
I'm a Grunt who's been stuck in traffic for the past few decades or so. From DC to Seattle & Iraq, to back in "The Swamp". Also, I Love my Progeny more than life. Born Day: 4/20. Lastly, my apparel brand, War 'N' Tees is live! One Love.
***
Reader insights
Be the first to share your insights about this piece.
Add your insights