My 'Expendables' Spin-Off Movie
An Elevator Pitch for a Future Installment of 'The Expendables'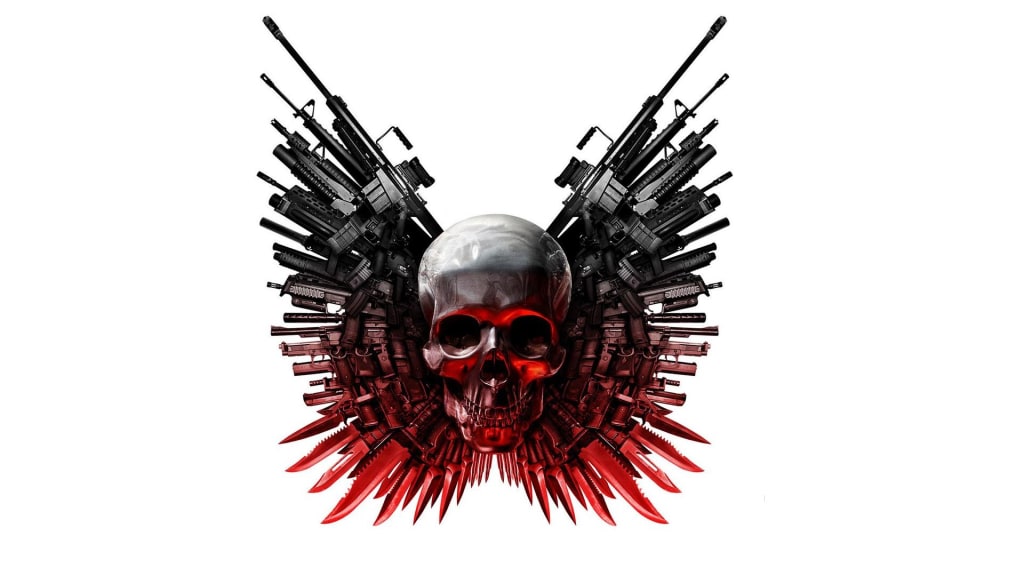 (c) Lionsgate
THE EXPENDABLES! A cult classic in the making! A collection of cinema's greatest action stars,… and Terry Crews!
This is truly an epic film series pioneered by Mr. Sylvester Stallone himself! It's already spanned three films grossing over $800 million in the box office worldwide, with plans for a fourth film, a television series, and an all-female spin-off called The ExpendaBelles! Milla Jovovich, Cameron Diaz, and Meryl Streep are a few potential nominees for the lineup, but my fingers are crossed for Sigourney Weaver and Linda Hamilton!
On March 31, 2017, a report from Deadline.com stated that Stallone was leaving the Expendables project due to disagreements over the direction of the franchise. This has since been turned around, as Stallone is back on board and production for Expendables 4 is beginning this month! I am definitely excited for that!
Still, ever since the original announcement about Stallone's exit hit the inter-webs, there have been numerous discussion forums regarding what direction the franchise should go, and since spin-offs seem to be on the table, I say let's follow the lead of The ExpendaBelles and try a spin-off that incorporates a brand new formula with a different cast!
What's my formula?! FORMER CHILD ACTORS!
We 80s and 90s babies miss our child stars from back in the day, and bringing them back for a one-off action flick in roles honoring their throwback performances would be epic!
Now you may wonder, "What former child stars would fit in a movie like this? What type of roles would they play? Would it even work?!" Luckily for you, my minions, I have the answer, and I'm gonna share it with you—
RIGHT NOW!
My name is Action, and I shall pitch to you my cast of THE "CHILD STAR" EXPENDABLES!
THE HEROES
The Alcoholic Leader/Trap Specialist: Macauley Culkin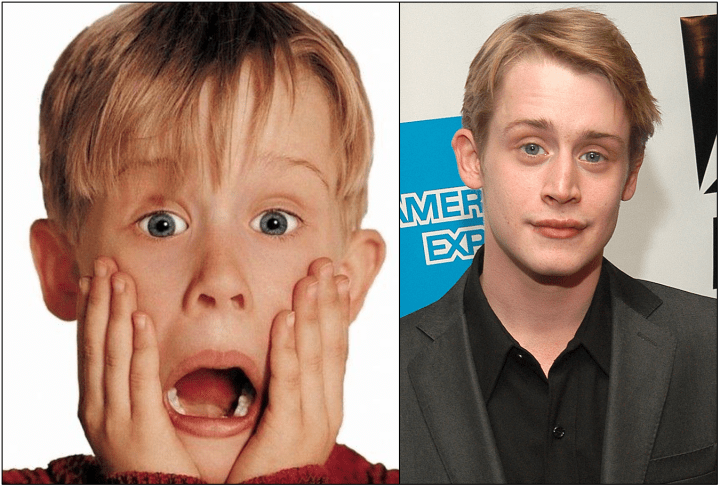 So for starters, we need a leader for this group of former child actors, and no one better suits this role than THE biggest child star of the previous generation, and that is Kevin McAllister himself, Mr. Macauley Culkin!
Let's be honest! NO CHILD ACTOR of his time could hold a candle to Macauley Culkin! Home Alone by itself pulled in over $476 million worldwide, and considering it had a budget of only $18 million, that's a LOT of money in Macauley Culkin's bank account! Prior to the unfortunate circumstances leading to him hitting rock bottom, Macauley Culkin was on top of the world!
Still, he's a legend in the hearts of many 80s and 90s babies, and we'd all love to see him hit the big screen again in a film of epic proportions like The Expendables. A suitable role would be "The Alcoholic Leader and Trap Specialist!"
I picture him as a former Spec Ops fighter who specialized in traps much like Kevin McAllister in Home Alone. Aside from that, to nod to a certain familiarity with Culkin's personal story, I envision him as a recovering alcoholic stricken by guilt from a fallen brother-in-arms that he couldn't save (which I'll get to later), and he's recruited to lead a task force team that has to take down an international crime cartel!
As you continue reading this article, these "hypothetical" character backgrounds will all start coming together, but Macauley Culkin must be at the core of it all! He is our Stallone in this film!
Now let's see who his team will include!
The Goth Knife Specialist: Christina Ricci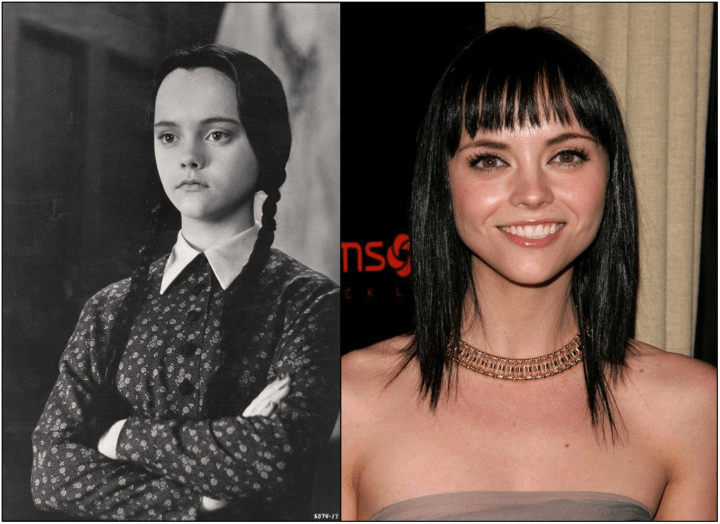 Because every good strike force needs someone who loves knives, and because we love goth chicks, why not include the lovely Christina Ricci to bring us the best of both worlds?!
Rising to fame as the dark-yet-adorable Wednesday Addams in the Addams Family films of the 90s, Christina Ricci hasn't really lost a step! Unlike some child stars I'll be bringing up later, she's still been fairly active in great films since her Addams Family days, like Sleepy Hollow (1999), Black Snake Moan (2006), and, most recently, Teen Titans: The Judas Contract (2017)! Plus, call it bias if you want, but she's my childhood celebrity crush, so I'm including her!
Still, considering she's most famous for her role as Wednesday Addams, making her "The Goth Knife Specialist" of the group is a fitting role for her! She'd just have to be Wednesday Addams, but older! Plus, she's no stranger to action/fantasy roles, so it works!
I want this to happen! IT MUST HAPPEN!!!
The Nerdy Tech/Intel Specialist: Jaleel White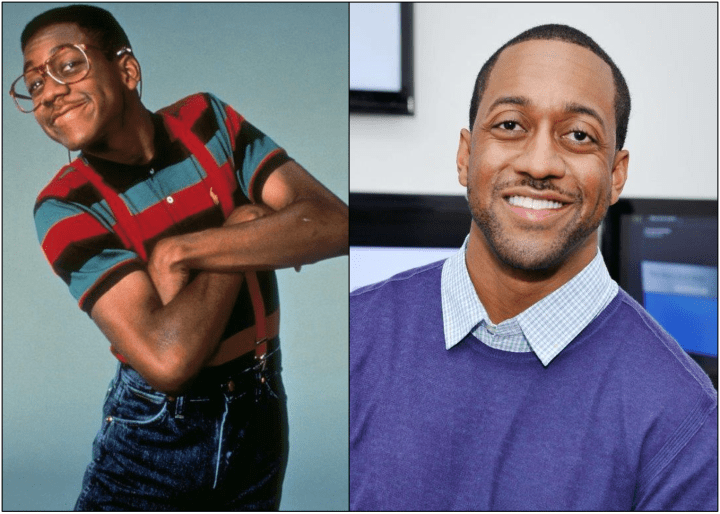 If you grew up in the 90s and Steve Urkel wasn't a part of your childhood, your childhood probably sucked... unless you were a Fresh Prince of Bel-Air fan. You guys are okay.
Anyway, Jaleel White was arguably the biggest child star of television in the 90s with his role as Steve Urkel in Family Matters. He didn't have a permanent place on the show until season two, but once he first stepped through the front door of the Winslow's home in season one episode 12, the rest was history.
Steve Urkel was your stereotypical 90s nerd. Science, technology, computers, chemistry, consistent failures at getting the girl... He was very relatable to kids of similar caliber back in the day. All of that nerdy charisma can be brought back into "The Nerdy Tech/Intel Specialist" for The Expendables! Let Jaleel White be Urkel again! Let him be the guy who makes their tech and gathers their intel and mission data! Let him be the genius in the lab while being totally awkward around the gorgeous females of the strike force!
Jaleel White's legacy stands strong even today, and his devoted fans would love to see him in a lab coat and glasses rocking a role similar to Urkel in The Expendables! I wonder if he can still do the voice, though…
The Rag-Tag Recon Squad: Jeff Cohen, Sean Astin, Corey Feldman, Jonathan Ke Quan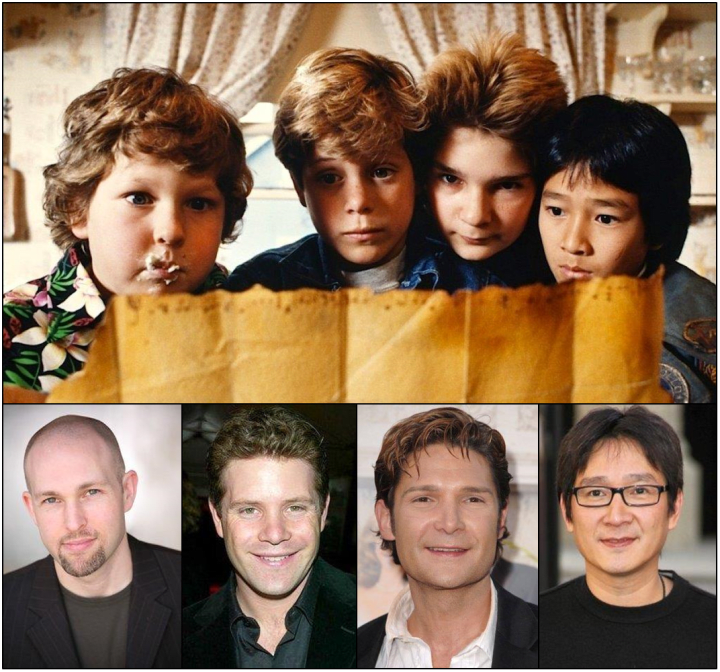 You can't go wrong with having a small reconnaissance squad as part of your operations, and The Goonies are that squad!
The main four of the group would make the perfect "Rag-Tag Recon Squad!" You got the field leader (Sean Astin), the "mouth" (Corey Feldman), the hacker (Jonathan Ke Quan), and the comic relief (Jeff Cohen)! Let The Goonies be… The Goonies!
They can roll in undetected and perform recon, or run search and rescue, or they could be the cavalry! Adventure is their game, as it has always been with The Goonies, and these four are the best at what they do, especially when they're together! After all, they "never say die!"
The Spunky Lead Pilot/Aircraft maintenance: Soleil Moon Frye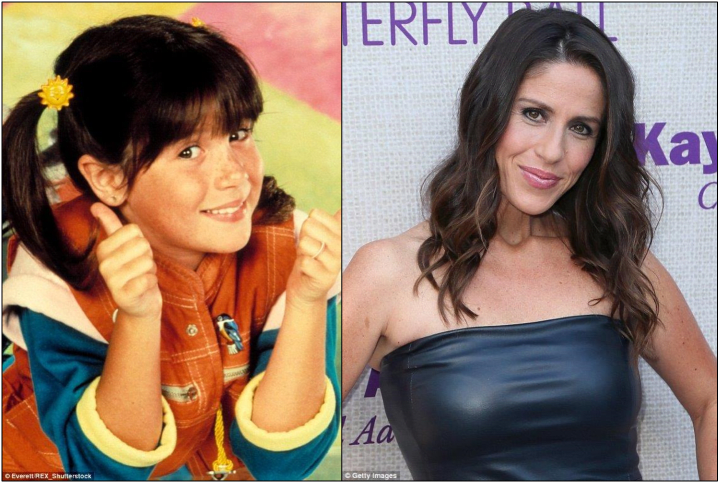 PUNKY!!! What?! Don't look at this entry like that! I love me some Punky Brewster!
An adorable little girl in her youth and a gorgeous woman in adulthood, Soleil Moon Frye has always been full of talent and spunk! She rose to fame with the titular role of Punky Brewster from 1984 to 1988 between her live-action and animated shows. Punky was always a fun-loving, adventurous little girl with a wild imagination, something definitely explored more in the animated series when she was paired with the magical creature Glomer.
I can see Punky's adventurous nature translate well into the role of "The Spunky Lead Pilot!" Picture Punky Brewster being able to fly any aircraft she gets her hands on, from heavy cargo aircraft to combat helicopters! She'd be a smack-talking, jet-flying, hardcore chick with an adventurous spirit and imaginative air combat skills to back it up!
I patiently await the moment the team gets backed into a corner and Macauley Culkin has to call in air support! EPIC!
The Crazy Demolitionist: Dustin Diamond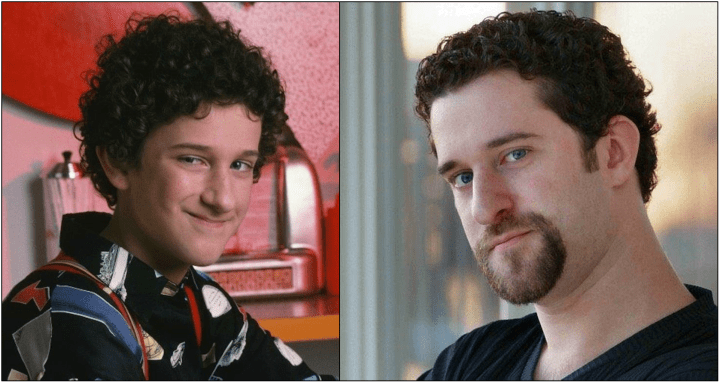 It's Screech! Everybody loved Screech! He was our reason to watch Saved by the Bell in the 80s, unless you were a female swooning over Mario Lopez as Slater! You know who you are!
Screech was a clutz and a nerd, having social difficulties and often being roped along into Zack's crazy schemes, usually resulting in Screech unwittingly sabotaging them! Screech wasn't crazy, nor is his actor Dustin Diamond; however, given the nature of his arrest in 2014 from disorderly conduct, Dustin "sort of" has that reputation now! I say he should use that to his advantage and provide a performance as "The Crazy Demolitionist" for my Expendables vision!
His guard always up, he's always tinkering with his explosives, and he's always carrying the weirdest things in his gear, like a vial of nitro glycerin, or a stick of C4 disguised as a Snickers bar—the kind of stuff that makes you go "what?!" It's those types of roles where Dustin Diamond always shined, especially as he had people scratching their heads while laughing out loud as Screech! I personally want to see Dustin move past his dark times with the law and give us a great performance in a role like this!
If the video game Overwatch came out in the 80s, I could totally see Dustin Diamond in his prime playing the role of Junkrat! That would be fantastic!
The Charismatic Medic: Neil Patrick Harris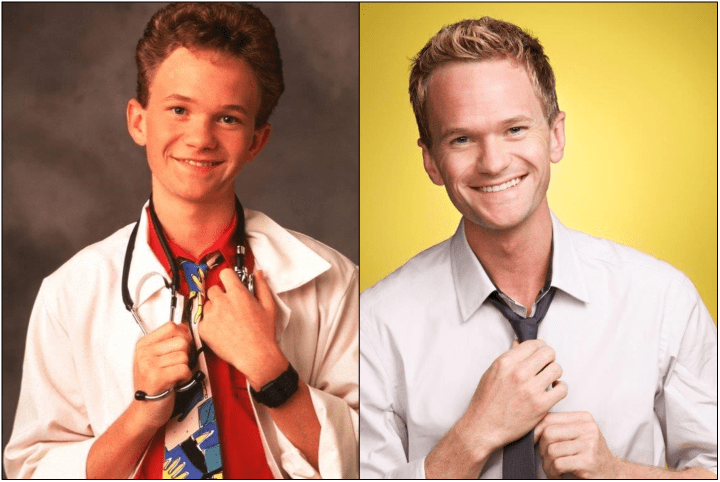 This man needs no introduction! I mean, come on! It's friggin' Neil Patrick Harris, arguably the hardest-working former child star today!
He makes us laugh! He makes us cry! He makes his male fan base question their sexuality! I mean, those of us who are secure in our masculinity would hypothetically go gay for NPH! I'm just saying!
The older generation knows him as Doogie Howser, M.D., 90's and 2000's kids know him for his appearances in the Harold and Kumar franchise and his singing role in Dr. Horrible's Sing-Along Blog, today's generation knows him as Barney Stinson in How I Met Your Mother, AND he's done many things in between, like his plethora of voiceover work: Nightwing in Batman: Under the Red Hood, Spider-Man in MTV's Spider-Man: The New Animated Series and in the video game Spider-Man: Shattered Dimensions, Barry Allen/The Flash in Justice League: The New Frontier, lab monkey Steve in the Cloudy with a Chance of Meatballs films, and Veteran Child in the Saints Row video games!
His resumé is chock full of critically-acclaimed performances throughout his entire life, showcasing his ability to take on literally ANY type of character in ANY type of genre, and be entertaining regardless of the role! He's one of my personal favorite actors today for this very reason, to the point where I don't care if the title in question is terrible; if NPH is in it, I'll watch it!
However, seeing as how the theme for my movie pitch is "child stars" playing characters that callback to their famous childhood roles, I simply must toss in the idea of NPH taking on the role of "The Charismatic Medic," providing medical aid while hitting on the ladies and/or men in the room, all while looking damn good doing it!
Neil Patrick Harris! I'll just leave it at that!
The Sly Sharpshooter: Kesha Knight Pulliam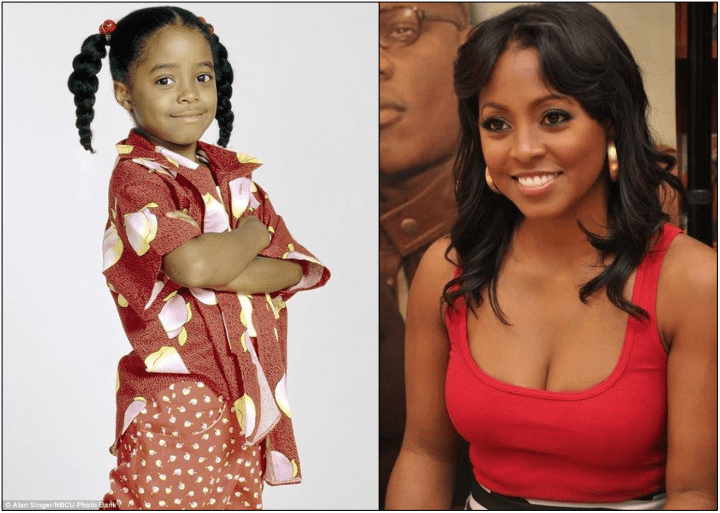 "2KP" has definitely had a rough past given her reported drug abuse in the mid-2000's, but she's doing well for herself nowadays! Fun fact: as of January 2017, she's officially a mother! MAZEL TOV!
Rudy Huxtable from The Cosby Show was arguably the cutest little girl on television, perhaps even rivaling that of Soleil Moon Frye's Punky Brewster, but I'll let you be the judge of that. Regardless, she definitely had the longer television career for her time, performing as the youngest child of Bill Cosby and Phylicia Rashad from 1984 to 1992. Her performance as Rudy earned her an Emmy nomination in 1986 for Outstanding Supporting Actress in a Comedy Series, making her the youngest actress to ever receive the nomination! Unfortunately, she lost to Rhea Perlman from Cheers, but it's still a milestone she has yet to lose as of this article's publishing.
More recently, she achieved television acclaim with her role as Miranda Lucas Payne in Tyler Perry's House of Payne, netting her three NAACP Image Awards. In a way, Miranda was similar to Rudy. Miranda was a manipulative con artist. Rudy was the cute little girl who could get away with almost anything.
Traits of both characters can be melded into "The Sly Sharpshooter" for my Expendables, where she could use her con artist ways and/or her feminine wiles to get away with pretty much whatever she wanted - that is, when she isn't putting a bullet between someone's eyes from 200 yards away. After all, even Heathcliff Huxtable couldn't say "no" to Rudy.
The Manly Gunsmith: Jonathan Taylor Thomas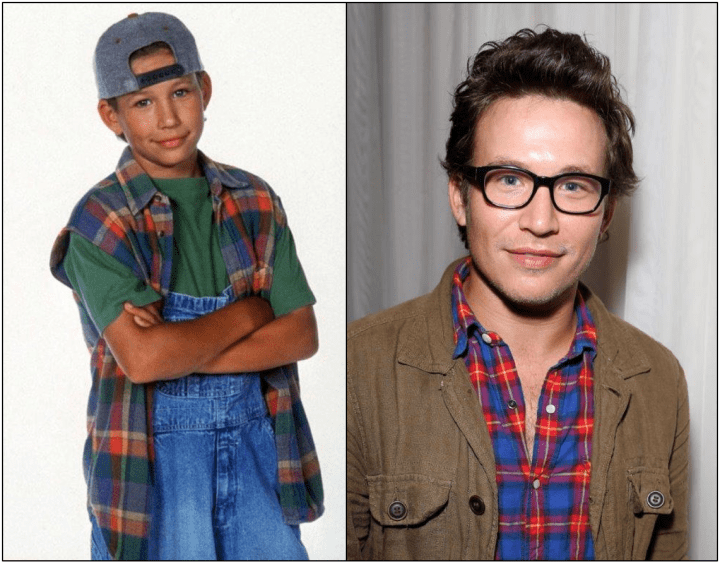 YEAH! JTT!!!
This casting is a nod to his television father, Tim "The Toolman" Taylor, on the sitcom Home Improvement.
Picture Jonathan Taylor Thomas—known famously as Tim Taylor's son, Randy Taylor—being the same type of character as his television father; however, instead of his guilty pleasure being handyman tools, it's guns! You would have "The 'Manly' Gunsmith!"
The bigger the gun, the more manly you are! He's no sharpshooter like Keshia Knight Pulliam's character would be, but more of a contracted gunsmith for the task force. You'd most often find him in his workshop tinkering with different gun parts to build firearms so incredibly over-the-top that they'd be banned by NATO!
Culkin: JT, what the hell is this??
JT: I just finished it! I call it The Binford! A four-barrel, belt-load shotgun with rotating barrels! It's got a red dot laser sight, shortened barrels for improved range, a 20-gauge left-side belt loader, barrel suppressors for forward energy direction, a three-inch-wide buttstock for comfortable recoil and an effective blunt object- AAROOOH-HOH-HOH-HOH-HOH!!!
Brings a tear of joy to your eye, doesn't it?
The Tomboy Fighter: Shawna Waldron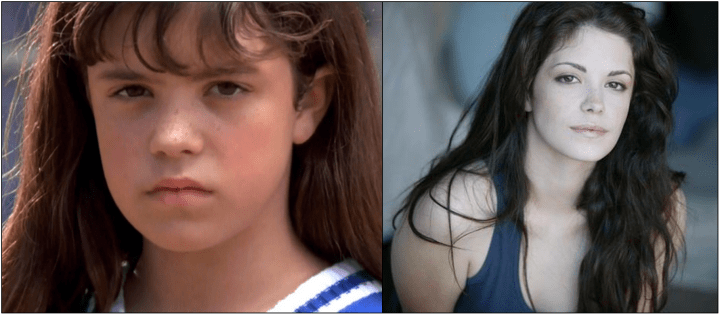 Imagine being that kid on the football field ready to take on the entire opposing team by yourself, and then someone comes up and whispers in your ear, "Icebox!" You will have officially pooped your pants!
That's how it was for the Pee-Wee Cowboys in Little Giants back in 1994. Shawna Waldron performed as Becky "Icebox" O'Shea, the tomboyish daughter of Danny O'Shea who made it her mission to be a dominating force on the pee-wee football field! The Little Giants was formed when she and the other "castaway" football kids banded together to form their own team of underdogs to take on rival Pee-Wee team the Cowboys, even receiving special inspiration from the legendary John Madden himself.
One thing Icebox was known for other than football was that she was a fighter. She wasn't necessarily a martial artist, per se, but a fighter nonetheless, defending her weaker teammates from the bullies that would later become their opponents on the football field.
So, with that being said, why not bring that out into my Expendables formula and cast Shawna Waldron as "The Tomboyish Fighter?!"
She will basically be Icebox, but on a task force of fellow child actors. She'd show that she's not only beautiful, but also that she should not be underestimated or taken lightly. It's a common role for strong women on pretty much any fighting force, so it would fit well here. Throw her into an on-screen romance even. Just don't treat her like a damsel, or you may get punched in the throat.
…You were warned.
The Bipolar Commander-in-Chief: Maureen McCormick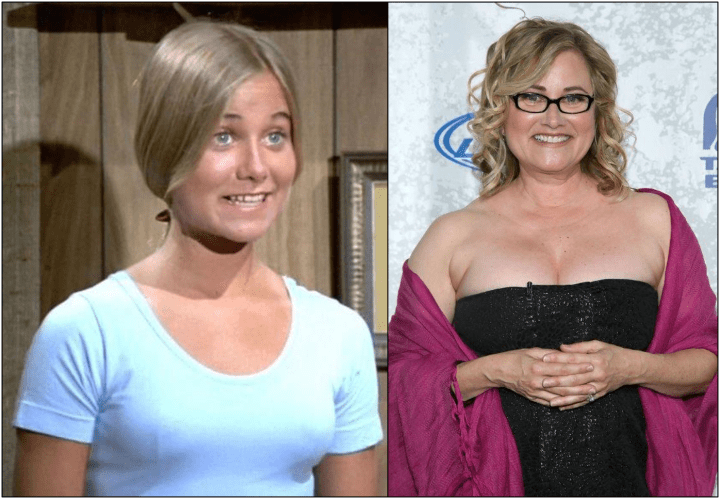 "Marcia, Marcia, Marcia!!!" I'm sure if Maureen McCormick hears that one more time, she'll have a hernia!
This is THE Marcia Brady of The Brady Bunch! It's a role she made her own, and kept that role from 1969 all the way into the 80s with the Bradys' various spin-offs, including an animated series by Filmation called The Brady Kids, which actually wasn't bad. Not many child actors have had the kind of rocky past that Maureen McCormick had, given her addiction to cocaine and quaaludes in her years post-Brady Bunch! She cleaned up good though, and she is looking FANTASTIC these days!
Thinking back to her signature role, Marcia Brady would seem very happy-go-lucky most of the time, but then she'd flip the script and get angry for some reason. It may not have happened often, but it's become a Marcia Brady trope, one that was even parodied by Machete actor Danny Trejo in a Super Bowl Snickers commercial in 2015.
Now imagine that angry sweetheart type of character by Maureen McCormick as "The Bipolar Commander-in-Chief!"
It's a great role for Maureen to come back into the spotlight, and she'd have fun doing it! She's the boss who runs the operations from behind the scenes, delivering the classified details of their missions before sending the team out to do what they do best, and she'll do it with motherly patience until someone says or does something that triggers the ferocity in her. Maybe we'd even see her exercise that rage on the battlefield one time in the film, much like Bruce Willis did in G.I. Joe: Retaliation. It would be so epic!
The only thing that would make it even better is if someone tosses her a weapon and it clocks her right in the bridge of her nose! "OW, MY NOSE!", she screams as Brady Bunch fans begin to gush in the theater!
And who overshot the toss of the weapon? Let's just say he'd respond with "…Did I do that?!"
Now, we can't discuss an Expendables movie and only talk about the heroes, right? We would also need...
THE VILLAINS
The Maniacal Main Villain/Cartel Boss: Michael Oliver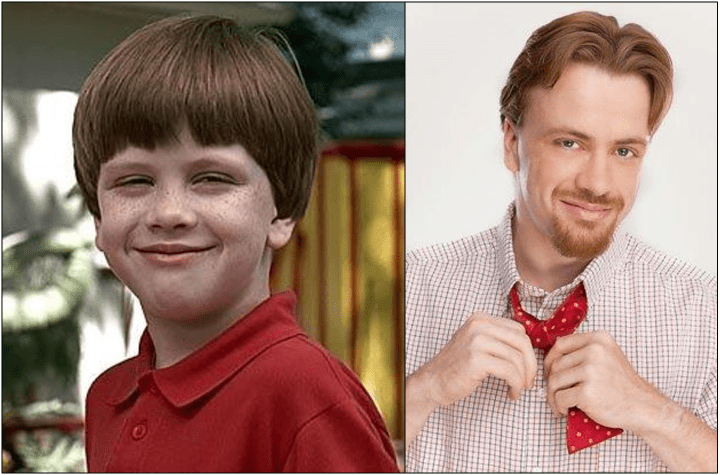 Hey, remember that little asshole from the Problem Child movies? Didn't you just want to beat his ass? I was seven when the first movie came out, so as a kid myself, I should've been sympathizing with him, but even I wanted to beat his ass! If I did even a FRACTION of the stuff Junior Healy pulled in those movies, my mom would tear my behind up so much that I would have to re-learn how to sit down one year later!
Despite all of this, and the negative reviews the movies got, I actually loved these films! The hijinks were over-the-top, the story was deep and meaningful, and every actor played their roles super well, including the late great John Ritter (Rest In Peace, John). The films were effective in putting the misconception of misfit troubled youths into perspective, aside from the actual "I don't like that adult, so I'm gonna wreck stuff" pranks. There was even an animated series back in 1993 with Gilbert Gottfried reprising his role as Mr. Peabody! How wicked is that?!
And while Michael Oliver seemed to have disappeared from existence for the last 20 years, he's actually been living the quiet life. He even got married in 2016! Congrats, Michael! He also resurfaced alongside Ivyann Schwann—his female rival Trixie from Problem Child 2—for a reunion photoshoot! I will admit that I gushed when I saw this, because as a fan of the films, it's so great seeing those two back together, even for a few pictures!
Now if only Michael Oliver would be open to the idea of being "The Maniacal Main Villain and Cartel Boss" for my Child Star Expendables movie. He would basically be playing Junior again, tearing stuff up and creating his own empire where he would rule, and if anyone got in his way, he'd "solve the problem." I envision him as the former partner of Macauley Culkin, thought to be dead but faked his death to take over the underground cartels and wreak havoc on all of his enemies, including Culkin, who received more recognition for their missions while Oliver's character was just "the other guy."
I think that would make for an amazing storyline, considering Culkin's character is stricken with guilt because he thought he couldn't save his partner from the attack that resulted in his death. This would lead to their final confrontation in the climax of the film:
KEVIN MCALLISTER VS JUNIOR HEALY! I like the sound of that!
And of course, no cartel is complete without cartel operatives, so here's who would work for him!
The Laid-Back Right-Hand Man: Patrick Renna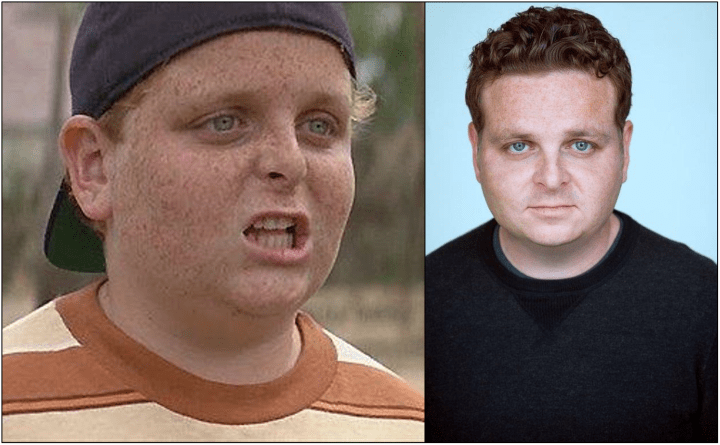 Maybe he wasn't exactly the "main character" of The Sandlot, but catcher Hamilton "Ham" Porter is arguably the most recognizable face from that movie. Also, he had the best quotes!
Ham Porter: Hey Smalls, you wanna s'more?
Smalls: Some more of what?
Ham Porter: No, do you wanna s'more?
Smalls: I haven't had anything yet, so how can I have some more of nothing?
Ham Porter: …You're killing me, Smalls!
Or…
Ham Porter: Is that your sister out there in left field naked? She's naked?
Phillips: [swings and misses again] Shut up, Porter!
Ham Porter: Hey, hey, hey, I'm just trying to have a little friendly conversation, come on.
The Sandlot was Patrick Renna's breakout role back in 1993, but ever since then, he's remained fairly busy in television, appearing in shows like The X-Files, Boston Legal, CSI: Crime Scene Investigation, and Bones. He hasn't skipped a beat, but he also hasn't recaptured that mainstream fame that he achieved in The Sandlot.
Quick-witted, yet friendly! Hard-working, yet laid back! Ham was the type of character who let his words do the work for him, and he did it phenomenally! That's the type of character I picture for Michael Oliver's "Laid-Back Right-Hand Man!
Let him be a talker, manipulating the players in his game the way he wants. He doesn't have to lift a finger, fire a gun, or swing a fist. He just has to make things happen, similar to that of a mafia don. He would probably be in charge of the cartels if not for Michael Oliver's maniacal ways, but as long as he gets his job done, gets paid, and makes it home for dinner, Patrick Renna's character wouldn't have it any other way.
The Angry Hitman: Noah Hathaway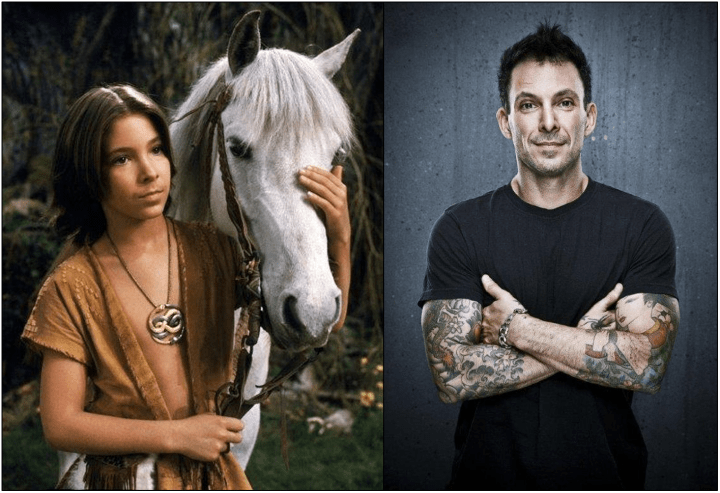 ATREYU!!!
Here, we have the young warrior played by Mr. Noah Hathaway who brought us arguably the saddest companion death scene of our childhoods! Why, Artax?! WHY?!
The movie was 1984s The Never Ending Story, based on the novel of the same name by Ralph Manheim. The film had such commercial success that it spawned two film sequels and two television series, one of which was animated. Each had a different actor portraying Atreyu where the character was featured; however, Atreyu is most famously synonymous with Noah Hathaway. He's the most recognizable star in the role today, and many devoted fans wouldn't imagine anyone else in the role, much like the Superman fans today who say "I don't dig this Henry Cavill cat! He's no Christopher Reeve!"
Atreyu is a child warrior with a dark past! His parents were killed when he was a baby, and his best friend and trusty steed Artax died in quicksand. Despite these hardships, Atreyu was on a quest to save Fantastica, and he was determined to get the job done even with these demons haunting him.
This is a great basis for "The Angry Hitman" angle, one trained as an assassin with no one to look out for but himself, using his handed-down skills and exceptional training to perform hit jobs as a means of coping with his inner demons while making some cash. If Michael Oliver needs a guy taken out, he sends Noah Hathaway.
Whether you'd view Hathaway as a villain or antihero, he wouldn't care. It's all about getting the job done and getting his pay.
The Cocky Arms Dealer: Edward Furlong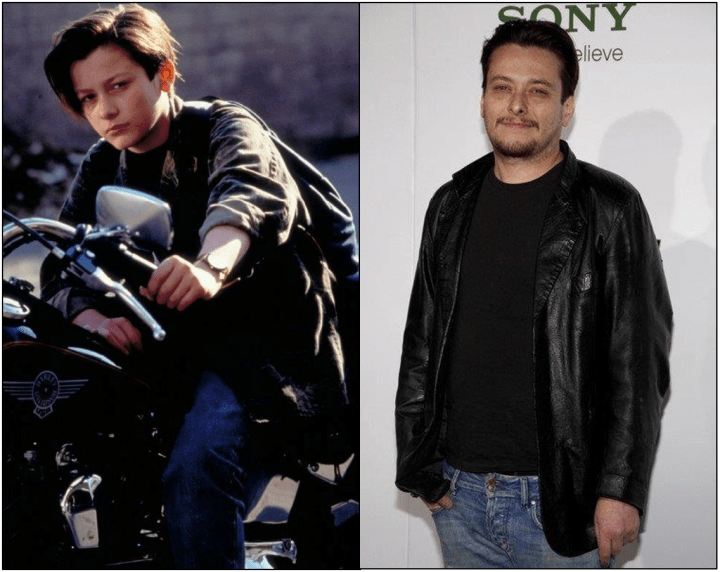 Every cartel needs an arms dealer, the go-to guy in the underground who has the "supplies" you need if you got the cash. He might not care about saving the world or being an authority figure for the cartels themselves, but he has a black market arms ring to run. He's the best at what he does, and he knows it! He is "The Cocky Arms Dealer," and it's a role fitting for Mr. Edward Furlong, the original John Connor from Terminator 2: Judgment Day, the highest-grossing and most influential Terminator film of all time!
It would've been great if Edward Furlong had continued his role as John Connor in future Terminator films because it seemed like a revolving door of John Connor actors, none of which gave us the same feel for the character like Furlong did. Nick Stahl (Terminator 3: Rise of the Machines) came the closest, but it still wasn't the same. The common factor with Edward Furlong and other child stars losing their Hollywood graces is substance abuse, which played a factor in the decision to stiff-arm him from future Terminator films! Personally, I hope he's managed to bounce back, because I would love for him to make his mark in my hypothetical film!
In Terminator 2: Judgment Day, John Connor was a hacker and a con artist in his own right. He was brash, cocky, confident, and a badass in the making. It was a role that Edward Furlong made into a household name with Terminator fans! Take those same traits, as performed by Furlong today, and make him a master arms dealer for the cartel controlled by Michael Oliver. Furlong can get you whatever you need for your operations, and he makes sure his clients know this. He has a vast black market ring for a reason, and he knows how to cover his tracks.
It would be priceless if one of the weapons he procures for Michael Oliver is the M134 Gatling Gun, the same gun Arnold used to mow down those cops in Terminator 2! A perfect nod to Furlong's signature movie role!
"Easy money!"
The Silent Swords Woman: Mara Wilson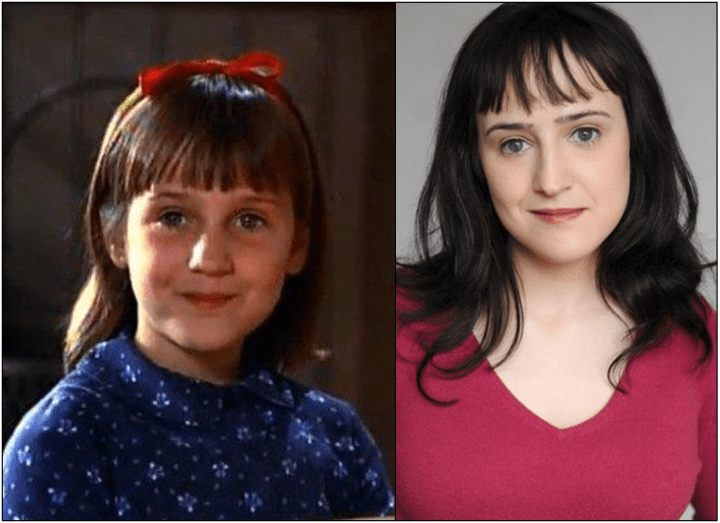 Mrs. Doubtfire (1993)! Miracle on 34th Street (1994)! Matilda (1996)! What do these films have in common?. An adorable, intelligent little girl that is Mara Wilson, and my, oh my, is she a gorgeous woman today!
Mara Wilson had a knack for playing the cute little girl in family movies back in the 90s. She had a smile that could light up a room, and eyes that could tell a story. Needless to say, she had the ability to communicate to the viewer the subtext of any scene without even saying a word. All she needed was those eyes and that smile, or lack of smile, depending on the scene in question (like Robin William's "unmasking" in Mrs. Doubtfire).
I envision that she let her eyes and face do the talking as "The Silent Swords Woman" in my Expendables pitch!
It is, after all, a natural talent for Mara Wilson to convey her message without using words. As a swords woman working as an assassin of Michael Oliver's cartel alongside Noah Hathaway, she can do just that. No words needed! A look of intensity or a sinister smile from Mara Wilson is all you need as she steps onto the battlefield drawing her blade!
And what sort of blade with she have? Katana? Long sword? Gladius?Chinese Jian? It wouldn't matter, because she could use whatever she wants! As long as fans get a "Knives vs. Swords" showdown between Mara Wilson and Christina Ricci before the movie's over, we'd be happy fans!
So those are my respective hero and villain teams, but the movie isn't complete yet! To fill out the nostalgia and the cast, we must have...
THE CAMEOS
The Punk Rocker Bartender: Fairuza Balk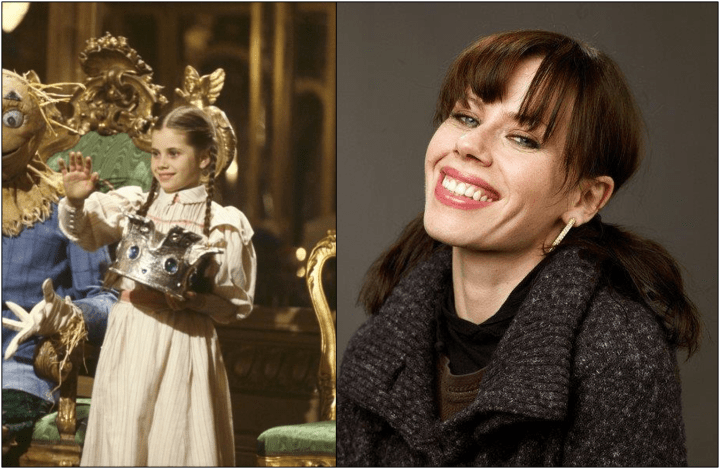 Every good task force needs a dive bar. Much like our crew from Stallone's Expendables, it's the place where they can call home, toss back a few beers, have some laughs, mingle with a cute bar patron, and enjoy their down time. Macauley Culkin and company need a place like this.
What makes a great bar is its bartender, someone who doesn't just mix a mean drink and keep the kegs stocked, but someone with the charisma to keep people coming back. That's a bartender who makes the place feel like home. Therefore, I nominate the lovely Fairuza Balk as "The Punk Rocker Bartender!"
Fairuza Balk first came to our screens as Dorothy Gale in Disney's Return to Oz (1985)! My personal favorite film of her childhood was The Worst Witch from the following year, which is basically about an all-girl version of Hogwarts with Mrs. Garrett (Charlotte Rae from Diff'rent Strokes and The Facts of Life) as the school's headmaster.
Balk has done various films in adulthood as well, such as The Craft, American History X, and The Waterboy, andgoth and/or punk rocker generally seemed to be her personality in her grown-up roles, so I say she should be the cast's bartender with that same persona. She'd be the kind of person that everyone loves, and would also be easy to get along with, but as soon as you cross her or start trouble in her bar, it's game over!
Fairuza Balk doesn't play, especially with that switchblade in her pocket and a 12-gauge shotgun under the bar. Try something! She dares you!
The Quirky Singer: Aileen Quinn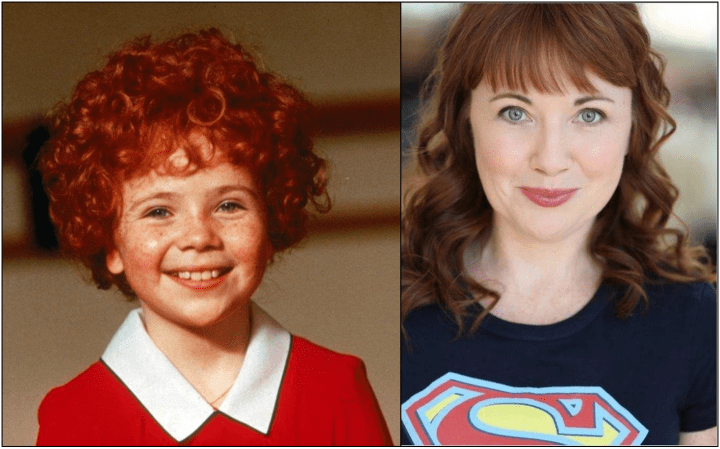 The dive bar wouldn't be home without some quality music, and you can't get any better than a local live band performance! To fit this mold, recruit the legendary Aileen Quinn and her band, The Leapin' Lizards.
Not only can Aileen Quinn's musical talents be traced back to her infamous childhood titular role in the 1982 film Annie, but she's also lent her singing talents to the 1982 Toho animé film version of The Wizard of Oz as Dorothy Gale, and on top of that, she sang as Princess Zora in the 1986 film The Frog Prince. She was a legend in the making during the 80s, all of which culminated into present day as Aileen Quinn and the Leapin' Lizards tour around the country today, delivering original tunes with a classic Rockabilly style.
All things considered, Aileen Quinn has literally been "The Quirky Singer" all her life. No matter what she's doing, one can't help but be happy when she puts that singing voice to work. This is the opportunity for her band to get a little more mainstream exposure doing exactly what they do best, and Aileen Quinn can remind the world that she's still got it!
The Buddy Bouncer: Mason Gamble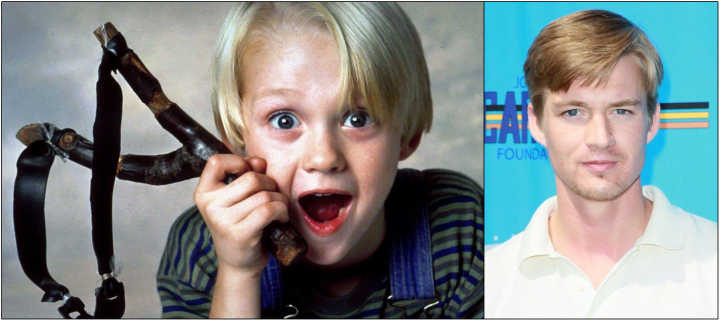 "The Buddy Bouncer," because Dennis the Menace got huge!
Mason Gamble played the comic strip title character in the live-action adaptation of Dennis the Menace in 1993. It was his breakout role, which earned him the Young Artist Award for Best Youth Actor Leading Role in a Motion Picture Comedy. He's stayed fairly busy in both film and television since then, but like most child stars from back in the day, not much could add up to the mainstream success of his signature role.
He was definitely eating his vitamins though, because Mason Gamble has toned up and currently stands at 6'2" right about the average size of a professional wrestler. Compared to the rest of my cast, that's pretty menacing, and considering he was literally Dennis "The Menace" in the 90s, this can work as the bouncer of our heroes' "home away from home" dive bar.
He'll be similar to Fairuza Balk's character. Everybody loves him, he's easy to get along with, but don't start trouble in the bar, or this monster is going to remove you the hard way. After all, when someone messes with Dennis the Menace, it's the last mistake they'll ever make! Just ask Switchblade Sam (Christopher Lloyd)!
THE SUPPORTIVE MINISTER: KIRK CAMERON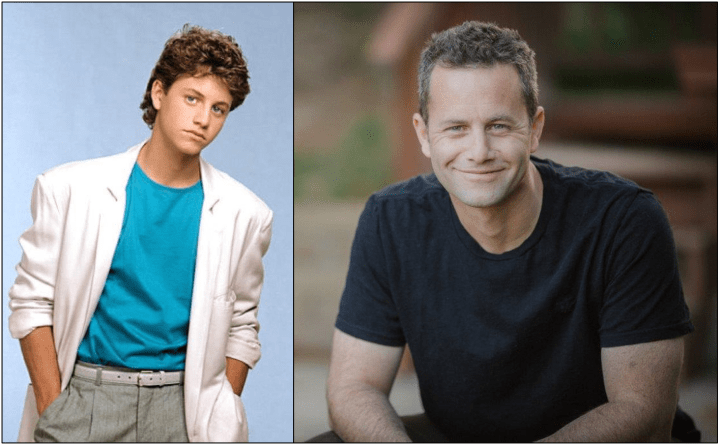 Since I have Macauley Culkin as a recovering alcoholic stricken by the presumed death of his partner, that means he would need a support network of some sort to help him cope. AA meetings aren't his thing, and he has no family or friends to really lean on. Culkin needs someone to confide in who won't judge him or force him to do anything he doesn't want to. He needs "The Supportive Minister," and the best option for such a role is the former child star who literally lives that life today: Kirk Cameron!
He's known for his role as Mike Seaver on the ABC sitcom Growing Pains, role that earned him two Golden Globe Awards. Since then, he's appeared in quite a few films: Like Father Like Son (1987), Listen to Me (1989), and the Left Behind film series. He became a born-again Christian when he was 17, and founded the ministry The Way of the Master in 2002 with fellow evangelist Ray Comfort. The rest is history.
This is why being a minister in my movie is a great role for him. He can literally be himself, providing insightful support to Macauley Culkin as he's dealing with his inner demons. He'll be a good listener, gives advice as needed, and be there anytime someone needs a shoulder to cry on. Its Kirk Cameron being Kirk Cameron, and given the magnitude of this film, it's a great setting for someone like him to bring his evangelical wisdom to the the mainstream.
The Storyteller: Fred Savage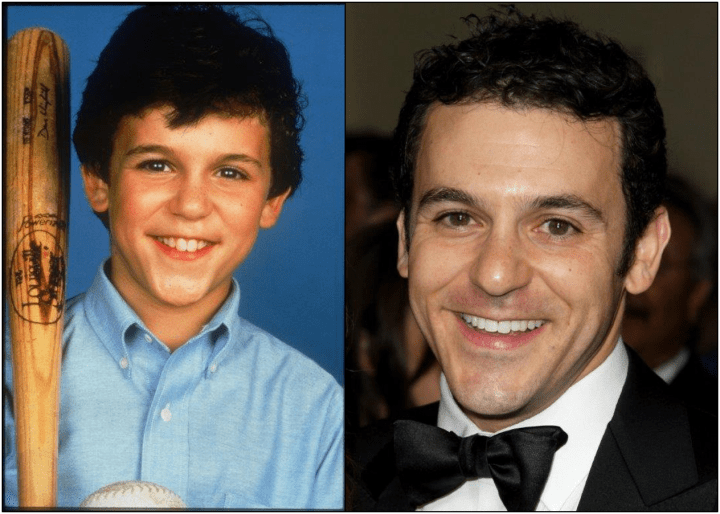 You can't go wrong with "The Storyteller," recounting events of the story from Macauley Culkin's perspective and closing out the film as our heroes' story finishes. Fred Savage of The Wonder Years can do just that! The Wonder Years was, after all, a show where the narrator set the environment!
Fred Savage as Kevin Arnold gave us a drama-filled performance where you can't help but feel a connection with him, especially as a kid. Role models we look up to, crushes, school issues, busy parents—we've all been through that. We really felt like Kevin Arnold was a reflection of us as children, and Daniel Stern as the narrator added extra dramatic feel to the show's setting. I feel like the torch would be well passed to Fred Savage if he gave that same dramatic effect in The Expendables, especially in telling Macauley Culkin's story!
Fred Savage's narration would be just the right touch to a story of action and drama, especially considering Fred Savage is among the elite TV child stars of the late 80's and early 90's! Therefore, he must be the elite storyteller of The Expendables!
And that's my pitch for a Child Star Expendables! Would this be a movie you'd want to see? Think Sylvester Stallone would be on board for something like this? I personally hope so, and if so, I hope these actors come on board as well! Time will tell!
That's my story, and I'm stickin' to it!