My 10 Most Anticipated Films of 2019
A Look at a List of Ten Films I Genuinely Cannot Wait Much Longer For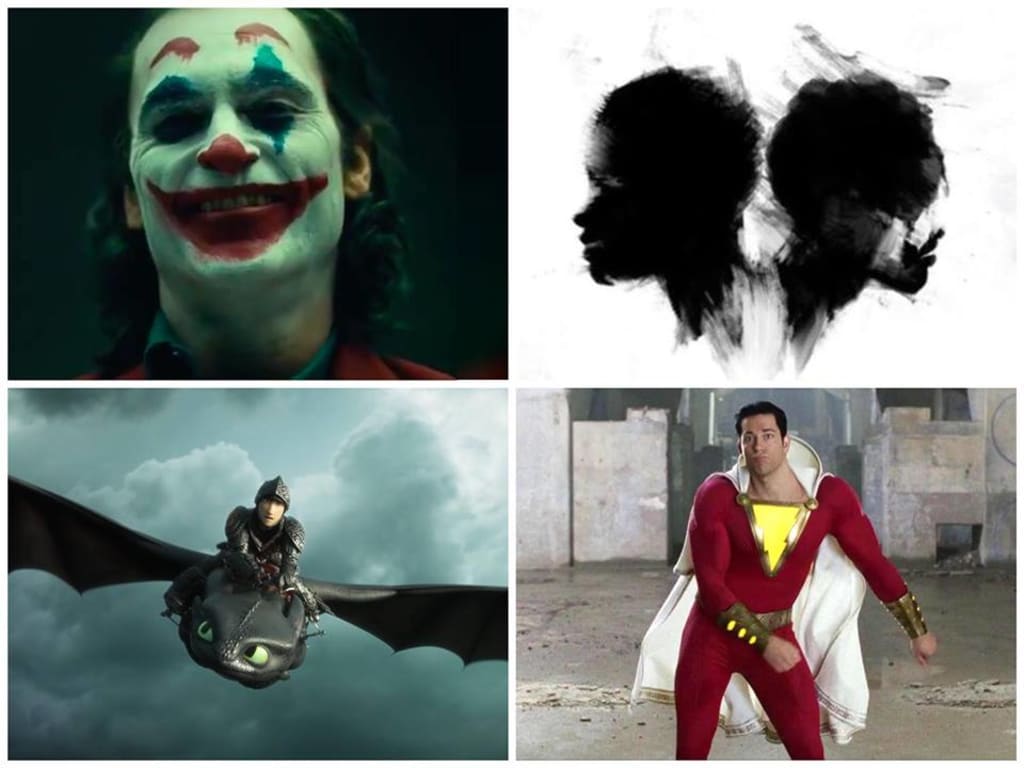 After a big year for movies in 2018, in terms of record-breaking box office, controversial figures, and divisive films, 2018 seems to have made a huge impact on the general movie-going public, and the future of the medium going forward.
Speaking of "the future" I'm going to take a look ahead at ten of my most anticipated films to be released in 2019. From Rian Johnson to Godzilla, and big time blockbusters to the next Steven Soderbergh project, here are "My Ten Most Anticipated Movies of 2019."
The Notables:
Okay, I lied, I'm not going to give you my listing just yet, but I did want to take this time to mention some films that I'm (really) excited for, but didn't quite make the cut.
John Wick 3:Parabellum
Directed By: Chad Stahelski
Starring: Keanu Reeves, Halle Berry, and Ian McShane
Release Date: May 17, 2019
Kingsman 3(Unofficial Title)
Directed By: Matthew Vaughn
Starring: Taron Egerton and Colin Firth
Release Date: November 8, 2019
Hellboy
Directed By: Neil Marshall
Starring: David Harbour, Mila Jovovich, and Sasha Lane
Release Date: April 12, 2019
Once Upon A Time in Hollywood
Directed By: Quentin Tarantino
Starring: Leonardo DiCaprio, Brad Pitt, and Margot Robbie
Release Date: July 26, 2019
Number 10: 'High Flying Bird'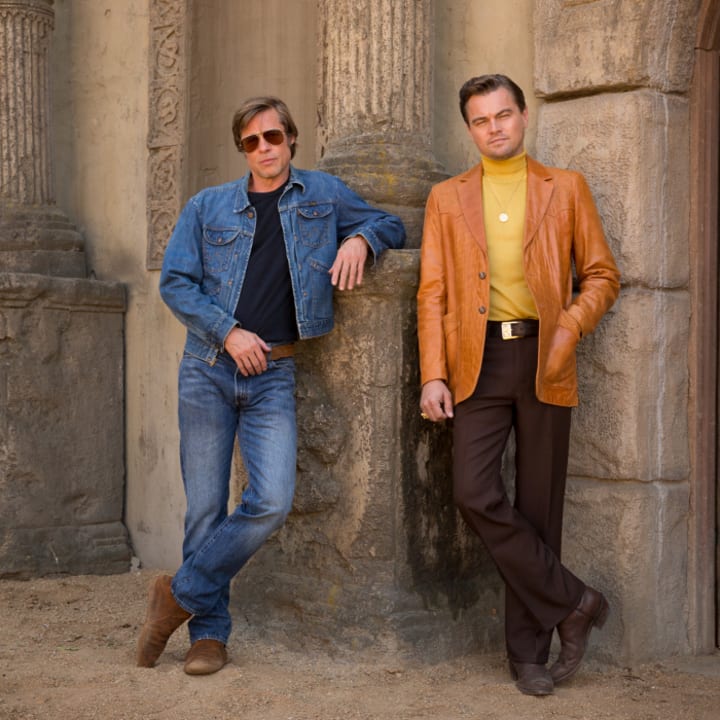 Directed By: Steven Soderbergh
Starring: Zazie Beetz and Zachary Quinto
Release Date: February 8, 2019
Steven Soderbergh has been on a hot streak recently after claiming time and time again that he'll be retiring from directing. What's most exciting about this project other than the fact that it's starring an up-and-comer in Zazie Beetz and the underrated Zachary Quinto, is that Soderbergh is flexing his creative muscles by shooting on an iPhone once more. He recently attempted this with 2018's Unsane and it paid off wonderfully in capturing the grimy confines of the mental facility. We haven't seen any footage or marketing yet, and all we know is that it's set during an NBA lockout and a sports agent, Dean, presents his rookie client, Erick Scott, with an intriguing and controversial business opportunity. This is also Soderbergh's first collaboration with Netflix and it would probably rank higher on my listing if not for Netflix's involvement, but it is really hard not to get excited about another project from one of the greatest directors of our time. Especially if this ends up being his last project... for now.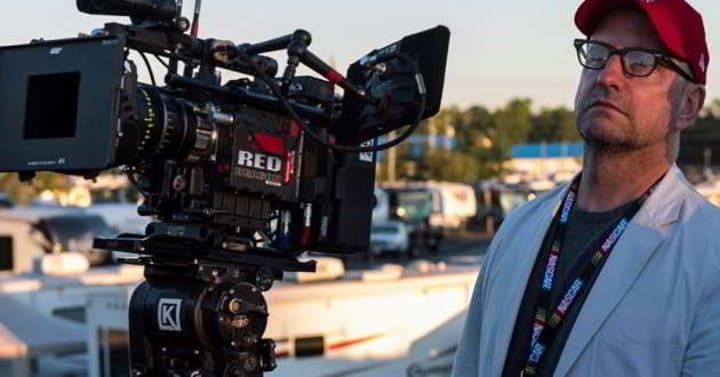 Number 9: 'Godzilla: King of the Monsters'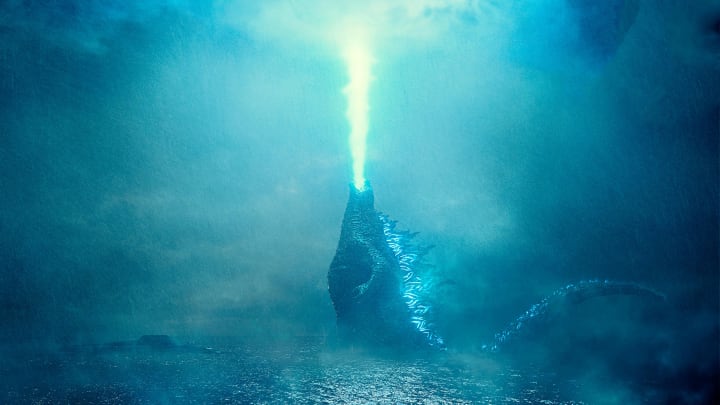 Directed By: Michael Dougherty
Starring: Kyle Chandler, Vera Farmiga, and Millie Bobby Brown
Release Date: May 31, 2019
Michael Dougherty is taking over the directing duties for Gareth Edwards, who delivered a solid large scale monster movie in 2014 with arguably the best film Godzilla has starred in. Dougherty is known for his small budgeted horror films, Krampus and Trick 'r Treat. Both of which have become huge cult classics for general moviegoers and staples of the genre for the horror community that loves a good scare. What excites me the most here is the scale that Dougherty is going for even if it is simultaneously my biggest fear for the film. After it's trailer reveal at San Diego Comic-Con in July last year, Godzilla shook the Earth once more with a thunderous trailer that showcased some of Godzilla's biggest foes going toe-to-toe with the giant lizard. Much more of the plot hasn't been revealed for the film, but the additions of Kyle Chandler, Vera Farmiga, and Millie Bobby Brown is promising for the human elements of the film that should be dwarfed in comparison to the monstrous onslaught coming from the foes of Godzilla. This is also the last film to set-up the biggest showdown monster movie fans have been waiting for when Godzilla and King Kong tee-off against each other in a film set to release on May 22, 2020 with Adam Wingard set to direct.
Number 8: 'Joker'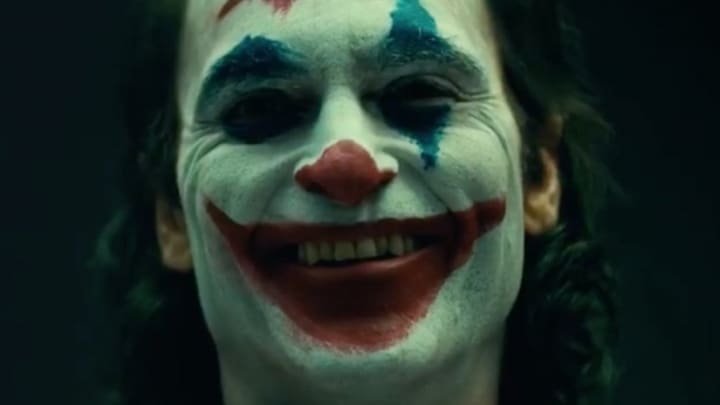 Directed By: Todd Phillips
Starring: Joaquin Phoenix, Zazie Beetz, and Robert De Niro
Release Date: October 4, 2019
I am just as stunned as you are that I have a Todd Phillips directed Joker movie apart of this list, and at No. 8 no less. What has me really excited for this film is Joaquin Phoenix stepping into the clown shoes of one of the most iconic characters of all-time. Phoenix is one of this generation's greatest method actors and he seems really excited to play Arthur Fleck/The Joker. Especially after leaked footage of the on-set theatrics from Phoenix in the role. The cast beyond Phoenix is also promising as Zazie Beetz makes her second appearance on this list, and so far it seems like Thomas Wayne (Brett Cullen) will play a prominent role in this story outside of being target practice in other Batman films he's appeared in. Plot-wise there isn't much else to go off of outside of the simple premise where Arthur Fleck is a failed stand-up comedian who is driven insane and turns to the life of crime and chaos in Gotham City. Usually I'm not for an origin story or too many detailed specifics for The Joker as his spontaneity and mysterious past elevates the character's enticing qualities, but in an unclear future for the DC Extended Universe, maybe doing something so wildly different is the key, and that excites me.
Number 7: 'IT: Chapter Two'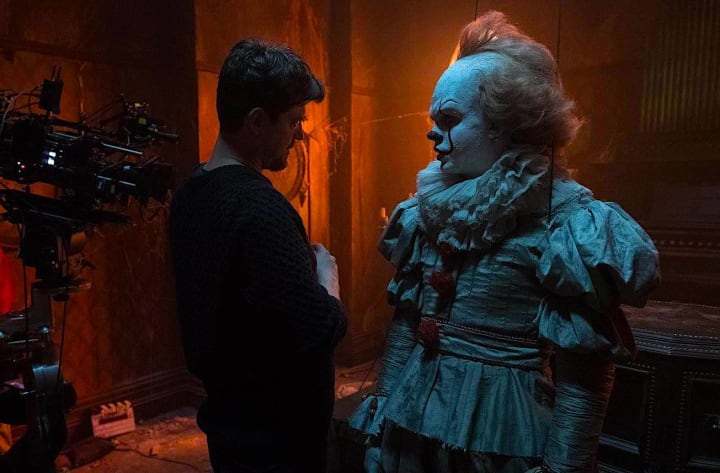 Director: Andy Muschietti
Starring: James McAvoy, Jessica Chastain, and Bill Hader
Release Date: September 6, 2019
The second straight appearance from an iconic clown on this list, but the first horror film. For someone who isn't too keen on getting my pants scared off at the theater, 2017's IT was a pleasant scare that ended up being one of my personal favorite horror films. Muschietti's eye for horror, tone, and grim ambiance along with charming character interactions is everything I look for in a simple horror film. The way he toys with haunted house theatrics and integrating them into a story about overcoming evil through friendship really wowed me while also making me feel some sort of heart-pounding scares throughout. Beyond Andy returning, the cast here is really promising for a more than likely introspective journey that captures lasting trauma and broken friendships. James McAvoy and Jessica Chastain are two of some of the best actors working today and should deliver some great emotional performances that brings the film back down to Earth with Bill Hader's comedic performance balancing the scales between scares and laughs. I can't wait to see what Muschietti, this cast of actors, and Pennywise brings to the silver screen in September.
Number 6: 'Shazam!'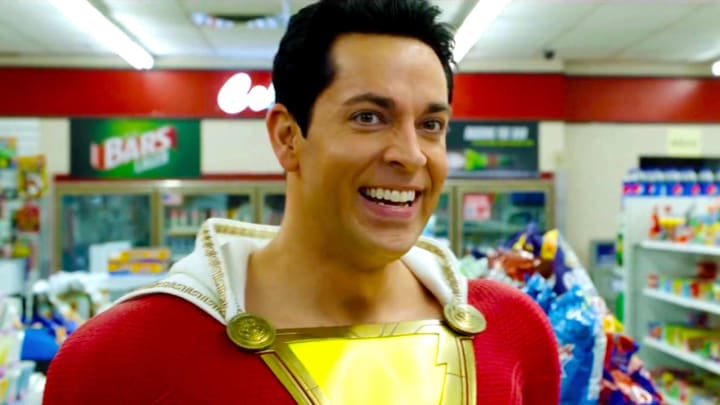 Director: David F. Sandberg
Starring: Zachary Levi, Asher Angel, and Mark Strong
Release Date: April 5, 2019
Anyone who has been following me for a while knows that the superhero sub-genre has grown increasingly stale with each passable at best outing after the next. Despite a few exceptions like Aquaman and Spider-man: Into the Spider-verse last year as two projects full of joyful direction embracing the foundation of these stories with the tightest of hugs, Shazam seems to be following a similar route. Outside of a solid first trailer and some middling posters, the tone, cast, and direction this film is taking has me the most excited I've been for a superhero movie since Batman v Superman. Zachary Levi seems like the perfect choice to play a teen turned superhero who is simultaneously scared and excited to be an actual caped crusader who will probably end up fighting the scary, scarred up villains to save the planet. Which sounds relatively cliche, but we haven't seen anything like Shazam yet and it bodes well for an origin story full of unique magic and a teen coming to learn about the importance of an extended family. I anticipate Shazam to strike like lightning and roar like thunder this Spring season.
Number 5: 'How To Train Your Dragon: The Hidden World'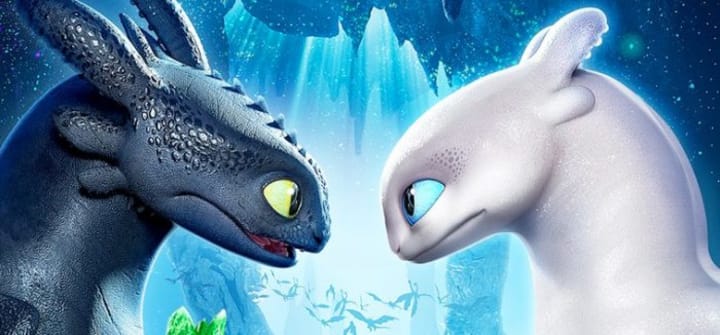 Director: Dean DeBlois
Starring: Jay Baruchel, Craig Ferguson, and America Ferrera
Release Date: February 22, 2019
Dreamworks' How to Train Your Dragon trilogy is coming to a close next month and it feels less eventful than it probably should considering just how great the first two films are. The world building here is extremely creative and engaging with the audience. Showcasing so many unique dragons and the traits they have to partner up with the vikings of Berk. The most notable angle here is the relationship between Toothless and Hiccup and how that's grown over the last two films in what should be a tear-jerking send-off. These two have been through a lot together and now they may come to a crossroads where their paths can no longer stay merged, and if they pull it off then Toy Story has some competition as the best animated movie trilogy of all-time. That, and well… Toy Story is getting a fourth film this year anyways so it eliminates it from the competition.
Number 4: 'Ad Astra'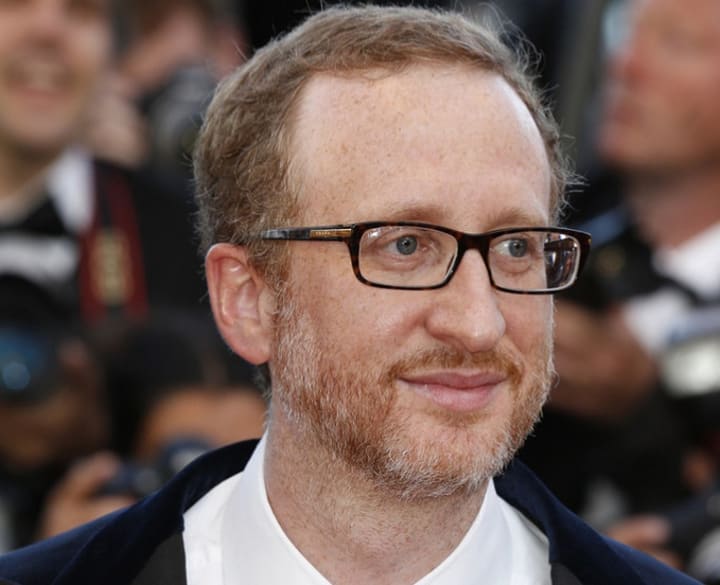 Director: James Gray
Starring: Brad Pitt, Tommy Lee Jones, and Ruth Negga
Release Date: May 24, 2019
I don't know where to begin when explaining my anticipation for James Gray's next film. After my introduction to him with the (severely) under seen, The Lost City of Z, I have been hotly anticipating what it is James Gray will be doing next. What stood out to me the most in The Lost City of Z was how natural, honest, and well directed it was. There was this sort of clear cut passion for the craft without ever trying to be too stylistic or showy in it's design. It's a patient contemporary Indiana Jones type of film, and the fact that he's bringing his vision to space for an epic, inter-galactic story has me wanting to lie in cryo-sleep until it's release. Outside of the general premise and most of the cast, there isn't much else left to know about Ad Astra. For now I'll be waiting for the trailer and hoping it's another knockout project from James Gray.
Number 3: 'Star Wars Episode IX'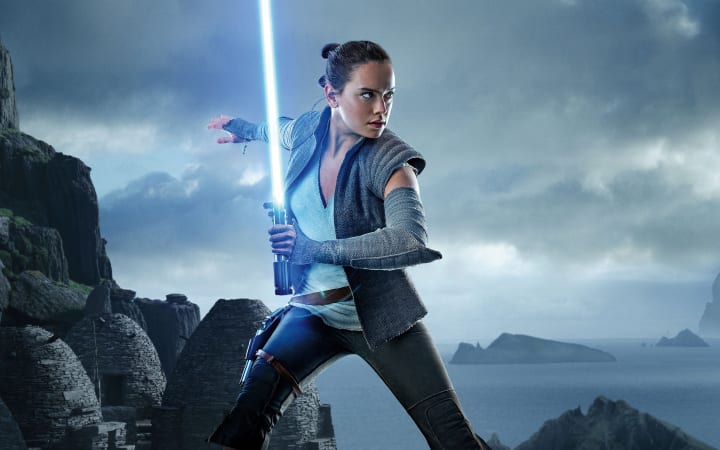 Directed By: J.J. Abrams
Starring: Daisy Ridley, Adam Driver, and Oscar Isaac
Release Date: December 20, 2019
As a massive Star Wars fan I ended up being one of the biggest supporters of the divisive, The Last Jedi. For myself, Rian Johnson explored Star Wars in such a unique way that stayed true to Star Wars' roots without ever being too on the nose or heavy on the nostalgia. This sent my excitement for the franchise to newer heights, and the eventual conclusion coming in December of this year has me frothing at the mouth for the big finale. I'm a little underwhelmed with the decision to have J.J. Abrams return to the project despite the fact that I adore The Force Awakens, and am confident in assuming that he won't undo anything Rian Johnson did. Which some certainly want, but I feel as if Abrams is going to continue the story in a way that the direction was always going to go. Johnson and Abrams have surely collaborated before on their ultimate vision for the finale as Johnson is penned as a writer here. We know nothing in relation to the plot or premise outside of the fact that Episode IX takes place a year after the events of The Last Jedi.
Number 2: 'Us'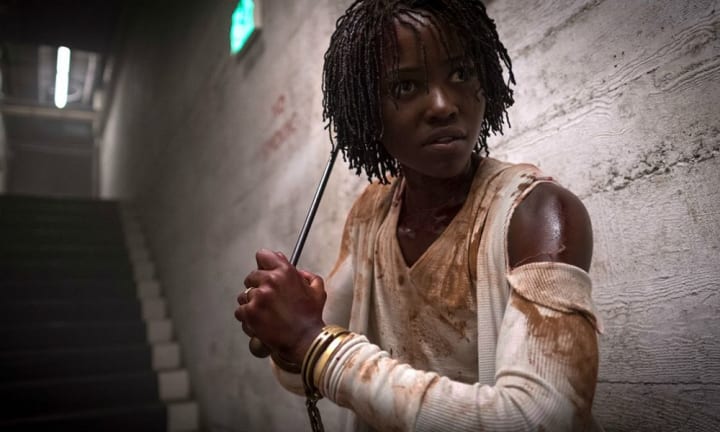 Directed By: Jordan Peele
Starring: Lupita Nyong'o, Winston Duke, and Elisabeth Moss
Release Date: March 14, 2019
Although I wasn't head over heels for Get Out despite my appreciation for the depths at which the script reaches, the trailer for Us is simply terrific. Not only does it show more of the stylistic flourishes that Jordan Peele is already well known for, but it shows a more confident and bold Peele. There are humorous moments throughout as it's ingrained into his D.N.A, but the visual work here promises terrifying frames and sickly lighting techniques. The premise pitches a simple idea that intends to explore complex socio-political themes that most veteran film-makers try and shy away from to keep their films appealing to the largest audience possible. Peele is young and hungry, and Us looks like a terrifying, funny, mysterious, and absolutely WILD ride at the movies.
Number 1: 'Knives Out'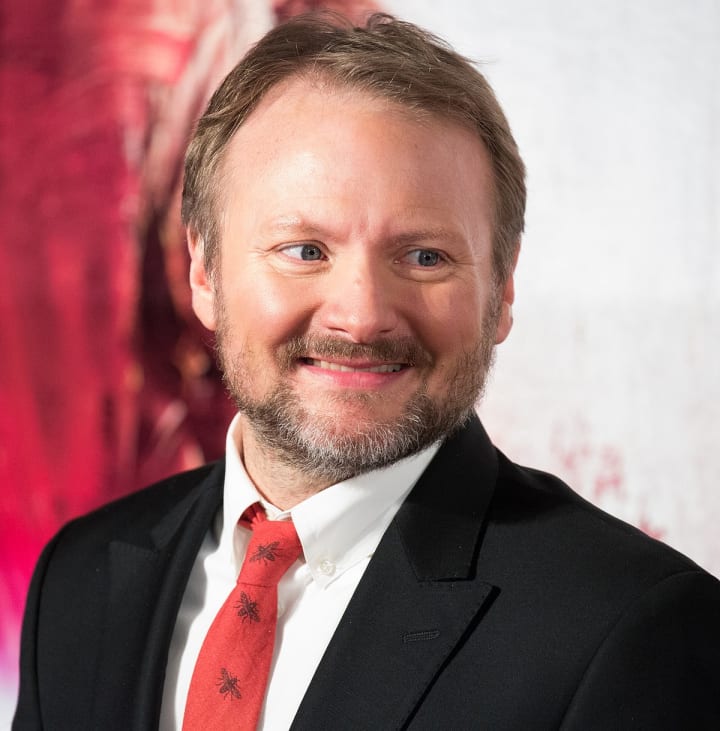 Directed By: Rian Johnson
Starring: Chris Evans, Daniel Craig, and Ana de Armas
Release Date: November 27, 2019
It's really unfortunate that I have to wait almost an entire year to see this film because I was all-in on this project the second it was announced. The only information we have right now is that it's being described as a contemporary murder mystery in a classic whodunit style a-la Agatha Christie. Which sounds absolutely fascinating and ripe with opportunities for some unique storytelling from one of the most creative visual minds working today. On top of that, outside of the top billing listed at the top of the paragraph here, this cast is loaded with some of the best character actors ever. Jamie Lee Curtis, (the always unique) Michael Shannon, (the Kevin Spacey erasing) Christopher Plummer, Toni Collette, Katherine Langford, Lakeith Stanfield, and one of the best young performers of our time, Jaeden Lieberher. Needless to say, the cast speaks for itself, but there is a ton of potential for a truly unique crime drama with a wide variety of performances led by the hand and eye of Rian Johnson. This movie should be killer and that's why it is my most anticipated film of 2019.
Well, that does it for my listing, but most importantly; What does your list look like? What film on my list are you most excited to see? Let's have a great 2019 at the movies!
list
About the author
An aspiring film critic/journalist. I've been writing movie reviews as a hobby since July 2015 in hopes of one day finally being known as a professional film critic. You can find all of my movie reviews at the Showtime w/ Roman blog.
Reader insights
Be the first to share your insights about this piece.
Add your insights