'Mrs. Murray's Menagerie' Theater Review
Surveying a Kid's Show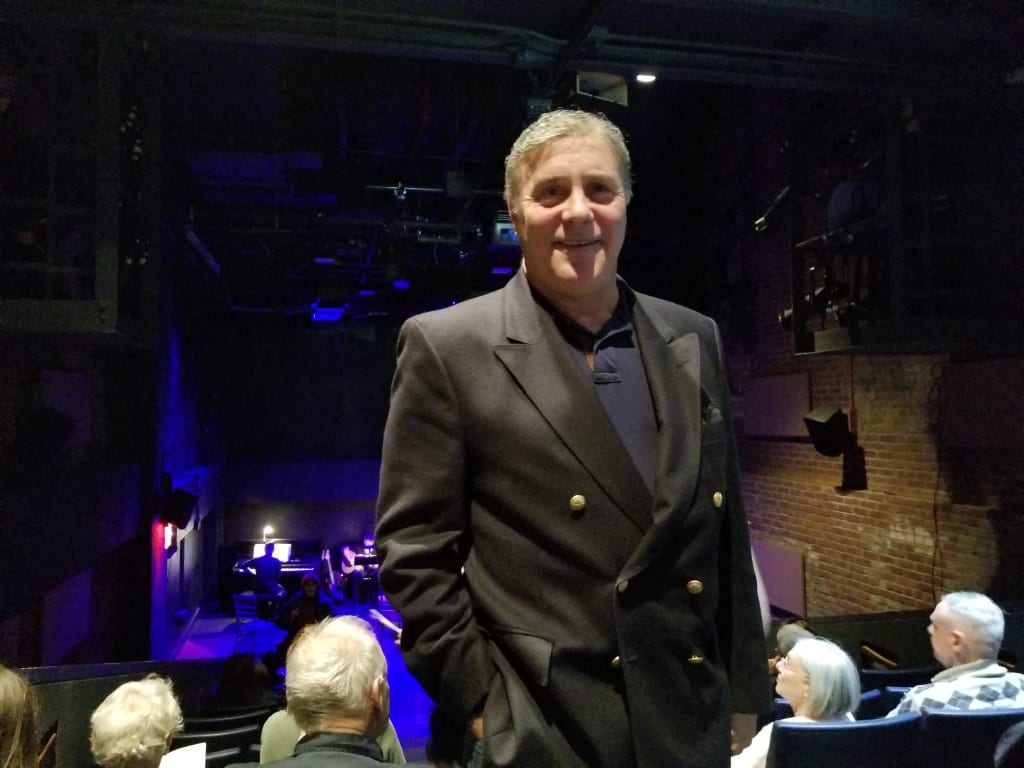 Robert Massimi
Mrs. Murray's Menagerie is a play based on six participant's in a survey, a proctor, and his assistant. The proctor asks the six adults who have children to asses the children's program, Mrs. Murray's Menagerie. The show is a 90 minute, intermissionless play that has a lot of comedy to it.
The six characters being questioned are from various backgrounds, and various socioeconomic standing. Each of the six characters have varying opinions on how to raise a child, and even more opinions of each other.
Ars Nova produced this play at their new home, The Greenwich House, on Barrow Street. The artistic team, or company in residence, The Mad Ones, are a company that creates ensemble-driven work, through the ongoing collaboration of co-artistic Directors Marc Bovino, Joe Curmutte, Stephanie Wright Thompson, Lila Neugebauer, and Associate Director Michael Dalto.
In an open stage setting, Mrs. Murray's Menagerie is a very interesting play indeed. Well written, in that it has adults going at it over a children's program. Ego, self righteousness, and indignation make this a very humorous play.
Dale (Brad Heberlee), is the proctor, he asks questions about the children's show, and the six adults need to respond. Jim (Marc Bovino) is terrific as his assistant. Forced to write rapidly on a blackboard, Jim does all he can to log the information down for Dale to peruse the answers given. As friendly as Dale is to the people being questioned, we get the sense that he could care less about them, and that he has a job to do, and it matters less what the six people think or answer. Jim, who does what he is told, has great comedic timing. He never has an opinion nor an answer when he is asked a question.
Throughout the course of the show, we are humored by some of the answers given to the questions. The audience is even more floored when the six adults begin to get petty with one another. The zingers start at a slow pace, but pick up as the play goes on. The tension is full bore toward the end of the play.
What is a pretty even paced play, it tends to slow after the first hour for about fifteen minutes, before ending strong. Mrs. Murray's Menagerie is a play that you must pay attention to. Dale asks specific questions over the course of the 90 minutes. It is like taking a survey so one's mind can wander if not careful.
The costumes were very important in this play. What each person was wearing was a further clue as to what there standing in society was. Assistant Bennie Hostetter did a wonderful job in portraying each character with nifty costuming. We knew right away by what each was wearing, as to what each character was like before they even really got into the dialogue.
Lila Neugebauer had nice direction in this play. Each character was held in tightly to their role. We felt the many things that the characters were saying. We understood what they were putting forth. A play of this genre has to have strong direction, or the audience could be lost within the first 20 minutes of the start. Neugebauer holds our attention throughout, and it makes for a nice evening.
All the acting was good in this play. The aforementioned Marc Bovino, Carmen M. Herlihy, January La Voy, and Joe Curnutte were exceptional in their roles. Carmen M. Herlihy had great comedic timing. January La Voy owned her role, as did Joe Curnutte as Roger. Curnutte kept us on edge at all times. He was a volatile person, extremely high strung, and could lash out at any moment. His personality gave great comedy to this performance.
Mrs. Murray's Menagerie is a different kind of show. Both well staged and directed, it made for a really entertaining one you do not see very often. Ars Nova picked a really good show to go along with there new digs down on Barrow Street.
robert massimi
I have been writing on theater since 1982. A graduate from Manhattan College B.S. A member of Alpha Sigma Lambda, which recognizes excellence in both English and Science. I have produced 12 shows on and off Broadway. I've seen over700 shows
See all posts by robert massimi →