Movie Review: 'Upgrade'
Leigh Whannell Keeps Up the Genre Thrills in 'Upgrade'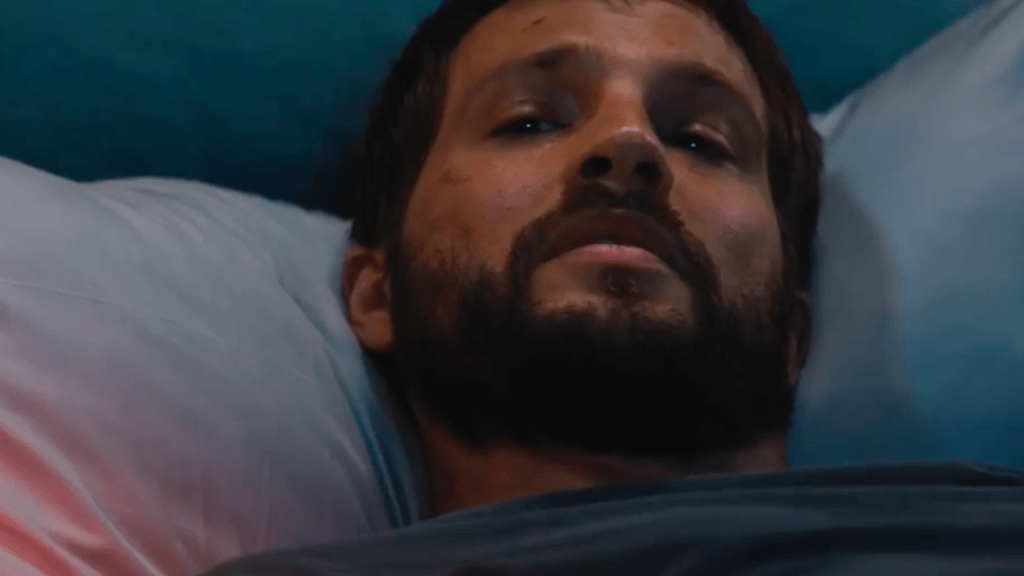 Upgrade stars Logan Marshall Green as Grey, a normal man in a not so normal time. It's somewhere in the near future and while Grey enjoys an analog existence working on cars, the rest of the world is digital, including the car his wife rides in without an actual driver. Grey is dubious of modern, convenient tech and soon he will have good reason to be dubious. After selling an old car to a billionaire, Grey and his wife are in a car accident in her supposedly accident proof vehicle.
It turns out, the car was fine except that it was hacked and caused to crash. The crash, however, is not what kill's Grey's wife, but a group of mercenaries who appear to have targeted her for her high position at a fortune 500 tech company. While his wife is murdered in cold blood, Grey is left paralyzed. Trapped in a wheelchair with no feeling below his neck, Grey thinks only of suicide until his billionaire friend re-enters the picture with an offer he can't refuse.
The billionaire, part Steve Jobs-part Dane DeHaan clone, played by Harrison Gilbertson, has technology that he believes can restore Grey to his former self. The catch is that Grey will be a guinea pig and unable to demonstrate his return to form until some time in the future when the technology is actually legal. The technology, known as STEM, is untested and soon Grey finds out what it's capable of beyond helping him to walk again.
STEM is like a whole new operating system for the human body, including its own Siri-esque vocal interface that only Grey can hear. Soon STEM is helping Grey investigate his wife's murder and helping him find the men who killed her. Moreover, STEM is physically aiding Grey in fighting and killing the murderers. Just how far is Grey willing to go and what will the billionaire do to stop he and STEM is at the heart of the plot of Upgrade.
Writer-Director Leigh Whannell is best known for his work co-creating the Saw franchise with director James Wan. Since then, Whannell has gone on to create another horror franchise with the Insidious movies on which he became a first time director. His first outing as a director, Insidious: The Last Key was the best of what was already a terrific franchise. Now with Upgrade, Whannell has added sci-fi action to his genre playlist with tremendous success.
Whannell's remarkable talent for gory set-pieces remains at the heart of his skillset in Upgrade. A scene in which Grey confronts the first of the bad guys he is able to find ends in a particularly gory moment that easily rivals the worst of Saw. That isn't the only bit of gory invention however, as Whannell cleverly outfits his villains with their own horrific tech, guns built into their arms and hands. This invention is on terrific display during a particularly gruesome autopsy scene.
STEM is a terrific creation, part hero, part villain. STEM is a technological Devil on Grey's shoulder, offering power beyond his abilities. The power however, comes at the cost of Grey's soul as he powerlessly watches himself murder people in gruesome fashion. The physicality of Logan Marshall Green here is something to behold. Undoubtedly aided by digital trickery, it nevertheless looks as if his Grey is moving his head and body independently of each other and the effect is thrilling.
As Grey battles STEM and the billionaire over his last shreds of humanity it is hard not to get sucked into the drama. Green is a sympathetic everyman whose basic decency is challenged by his desire for revenge and the God-like abilities given to him by STEM. As Grey battles this dilemma the story shifts from faceless lackies to an unexpected villain and the ending cleverly crafted by Whannell sneaks up to surprise and satisfy.
Purely a genre piece, Upgrade is nevertheless a treat. Action, sci-fi, horror, all leavened by a genuine moral quandary. Leigh Whannell places questions of morality at the heart of his stories and then decorates them with the viscera of genre filmmaking. It's a minor twist on genre convention but one that lends a humanity that is sorely lacking from much of genre filmmaking which tends toward making blood and guts the center point of the story.