Movie Review: 'The Subject' Starring Jason Biggs
A documentarian finds himself on the other side of the camera in 'The Subject.'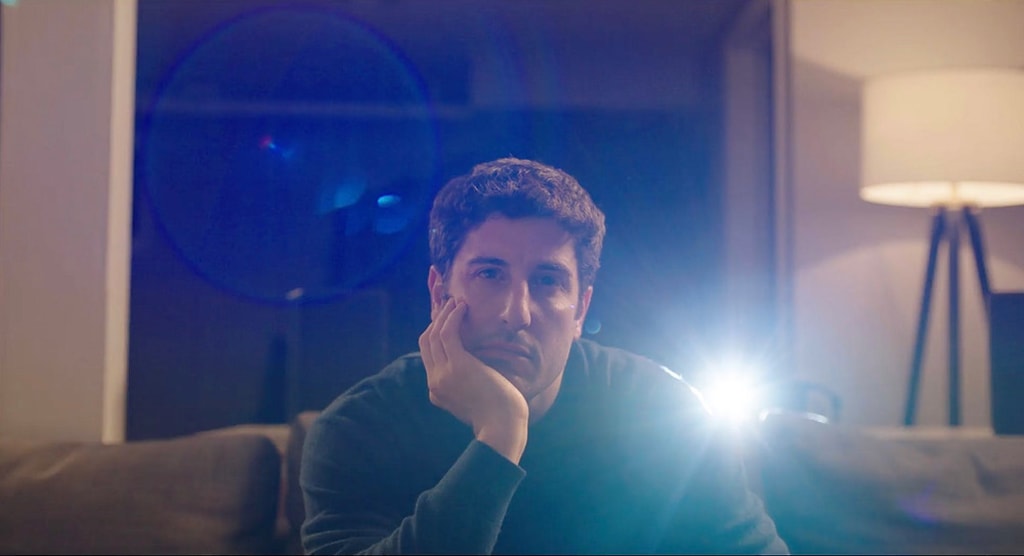 The Subject is an exciting new drama about a documentarian who finds himself on the other side of the camera in the wake of a tragedy that occurred during the making of his recent award winning documentary. Jason Biggs stars in The Subject as Phil Waterhouse, an award winning documentary filmmaker who harbors guilt over the death of one of the subjects of his last documentary, for which he was lavished with awards and praise.
While Phil has begun work on a new documentary, he's haunted by what happened to a teenager named Malcolm Barnes, the subject of his previous documentary. Phil and Malcolm became very close friends while making the documentary which was about Malcolm's decision to join a New York City street gang. Phil, trying his best to be objective, never tried to tell Malcolm not to join the gang but there is an even deeper and darker secret to Malcolm's fate that Phil did not put in his documentary.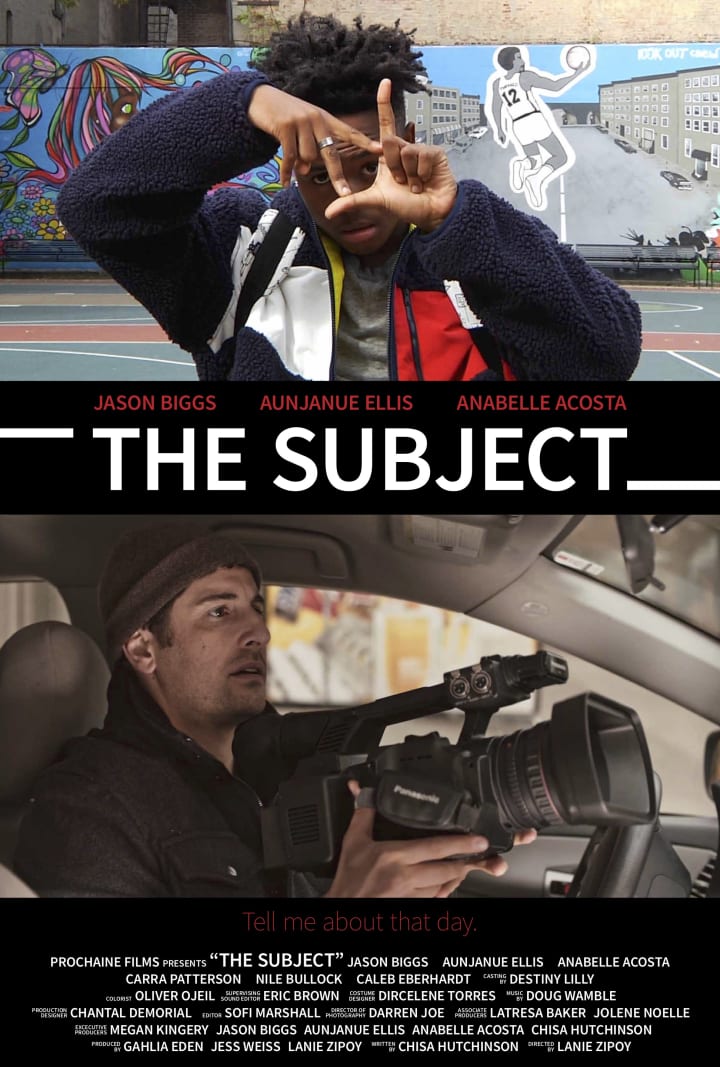 Meanwhile, as Phil is moving on in his work, he and his girlfriend, Jess (Annabelle Acosta) find themselves the subjects of someone else's documentary. While sharing a private moment in their home, they spot a camera peering through the window. The camera person flees before they can find out who it is but this secret documentarian is determined to keep tabs on Phil, following him to the set of his new documentary and capturing footage of Phil's possibly inappropriate dealings with his new female assistant, Marley (Carra Patterson).
All of this is leading up to a final act that is simply a lengthy confrontation between Phil and his stalker, played by Aunjanue Ellis. Ellis plays Malcolm's mother and she believes that Phil is hiding something regarding her son's death. She's determined to get this information from Phil by any means necessary and the tense exchange between Phil and Mrs. Barnes is given the entirety of the third act to drill down to the truth of Phil's actions on the day Malcolm was killed by the same gang members he was so eager to join.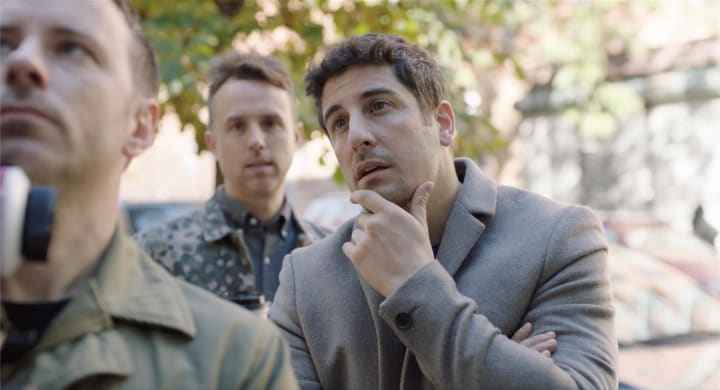 The Subject is the feature directorial debut of Lanie Zipoy and it is a bold and inventive story that takes big risks that pay big dividends. Most notable is the choice to make the entire third act a lengthy back and forth between the protagonist and antagonist. It's a huge risk, setting all the action of an entire act in one location based on the back and forth between two characters. Not many filmmakers would have the confidence to try something like this and that it works incredibly well is a testament to the confidence of the director and the talent of the two stars in front of the camera.
Jason Biggs is primarily known for comedic roles, specifically his run as the lead of the American Pie franchise. He's done some dramatic work but The Subject is the first time I've seen him take on something so straight ahead serious. Biggs proves to be up to the challenge with his comic persona adding a layer of intrigue to this dramatic performance. As a comedy star, he was often the butt of a joke, the bumbling center of pathos, and a lovable loser. That baggage actually helps him in The Subject as he projects a sort of sad clown vibe that suits this character, a good man who took advantage of a tragedy but has the good sense to feel very bad about it.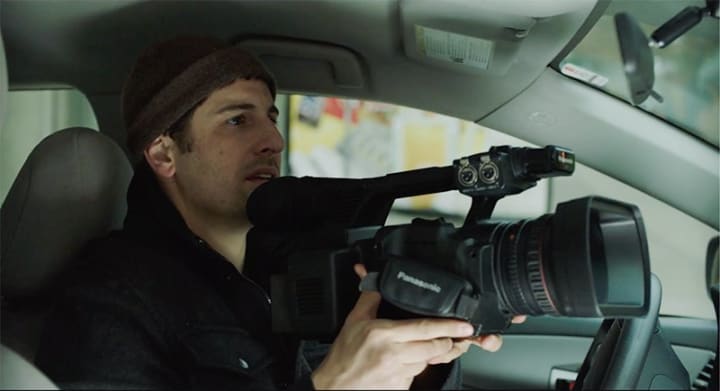 Aunjanue Ellis meanwhile is a powerhouse. Playing a grieving mother eager to inflict some retribution on the man she knows profited from her son's murder, she's all righteous indignation and ferocious mama bear energy. Ellis doesn't appear in full until the final act and then it is just her and Biggs going back and forth, Biggs taking the punishment and only occasionally firing back and Ellis laying in and going for the jugular as she drills into this man to get to the truth.
The final act is like a really great two person stage play. Biggs and Ellis have terrific adversarial chemistry and Zipoy's superb direction of Chisa Hutchinson's supremely clever script, gives them space to dig and needle, punch and volley, while raising and lowering the stakes effectively with each revelation. All you need for this final act is layered in through the dialogue and action of the first two acts and thus the final act has loads to unpack and unpack it does.
The Subject pivots on this one lengthy, angry, sad and cathartic conversation and it works brilliantly. It's such a terrifically played scene, well shot in this one location and brilliantly written to give each actor a large beat to play. I don't want to give away any of the tension of this scene but there is an extra twist behind Ellis' machinations in this scene and it adds brilliantly to the tension and excitement of this final act.
The Subject will be in limited theatrical release as of October 22nd, 2021.
movie
Hello, my name is Sean Patrick He/Him, and I am a film critic and podcast host for Everyone's a Critic Movie Review Podcast. I am a voting member of the Broadcast Film Critics Association, the group behind the annual Critics Choice Awards.