Movie Review: 'The Harder They Fall' Starring Idris Elba
The Harder They Fall is a fresh take on the American western.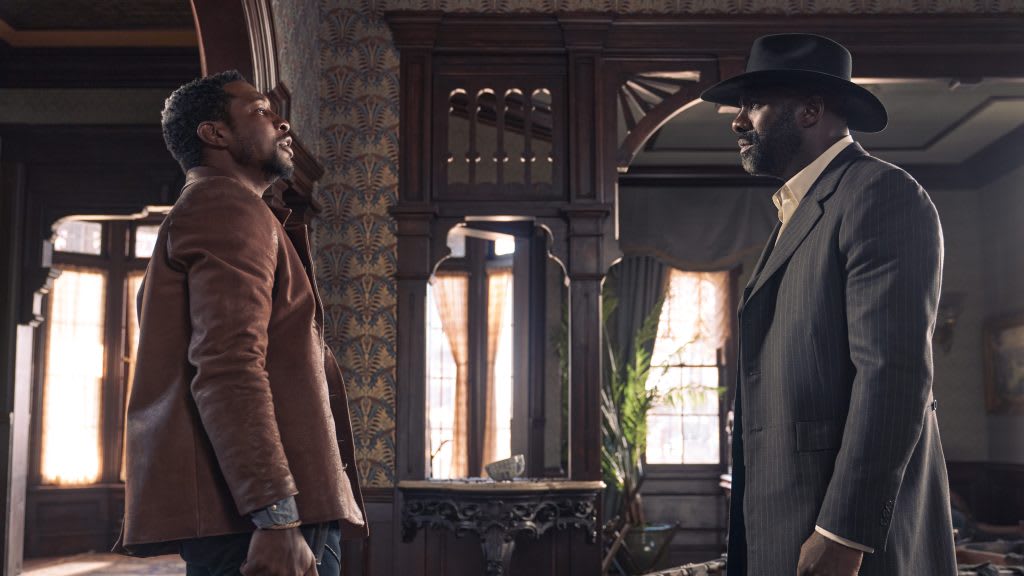 The Harder they Fall stars Jonathan Majors as Nat Love, an outlaw in the old west and leader of the Nat Love Gang, a criminal outfit that robs other criminals. Joining Nat are his lady love, Mary Fields (Zazie Beetz), Bill Pickett (Edi Gathegi), Jim Beckworth (R.J Cyler) and Mary's right hand, Cuffee (Danielle Deadwyler). Together they battle other gangs and rob them to enrich themselves while Nat pursues a lifelong revenge.
When Nat Love was a child his home was invaded by Rufus Buck (Idris Elba), head of the Rufus Buck Gang. Rufus murdered both of Nat's parents and left Nat alive but with a scar on his forehead in the shape of a cross. This is Rufus's way to recognize young Nat when he comes for his revenge years later. Before that though we must meet the rest of the Nat Love gang which includes Nat's lady love, Trudy Smith (Regina King), and Cherokee Bill (Lakeith Stanfield), among others.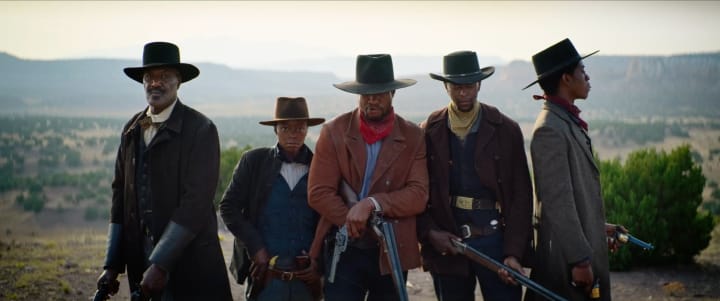 These two gangs are on a collision course after Rufus's gang breaks Rufus out of prison in a sequence of incredible style and cool. Stanfield and King are an incredible pair and watching them confidently strut their way through a group of Northern soldiers holding Rufus in a large metal box as if he were an old west Hannibal Lecter is brimming with excitement and tension. This sequence is darkly funny, violent, and exciting and things only get better from there.
The Harder They Fall was co-written and directed by musician Samuel Jeymes who brings style to a substantial old west story. Nat's revenge attempt on Rufus Buck is filled with clever twists and turns, an absolutely exceptional soundtrack, and performances that are beyond cool. Jonathan Majors for one delivers his best performance to date as a deeply wounded man, barely concealing his pain behind the brim of his stylish cowboy hat. Majors is terrific at revealing Nat Love, the man behind his growing old west myth.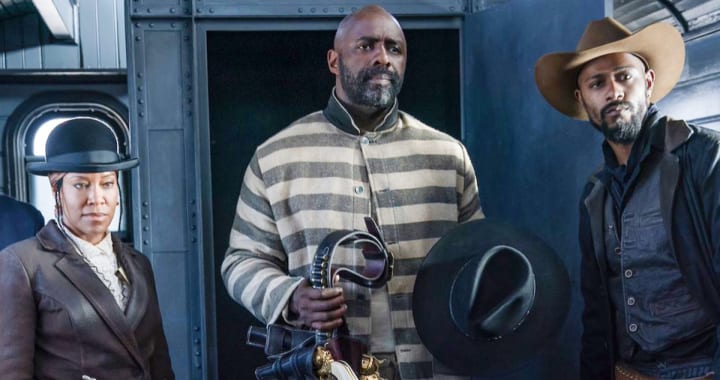 Also utterly brilliant, amid a cast of brilliant performers, is Idris Elba. The Harder They Fall is the rare movie that has captured the innate charisma and cool of Idris Elba. Much of that may have to do with the poor choice of roles that Elba has chosen in recent years, such as The Dark Tower or Cats but nevertheless, Elba has never been better than in The Harder They Fall. Elba crafts an epic western villain, a ruthless man driven by a secret that, when it is revealed, provides a gut punch of an ending.
The Harder They Fall is wild, exciting, outlandish, stylish and very, very cool. I've never considered myself a fan of the western genre, and I still don't consider myself a fan of the genre, but I am a fan of a well told story and The Harder They Fall is certainly a well told story. The western tropes feel fresh again under Jeymes Samuel's direction and the clever plotting of Samuel and co-writer Boaz Yakin keeps a great pace while providing plenty of western flavor.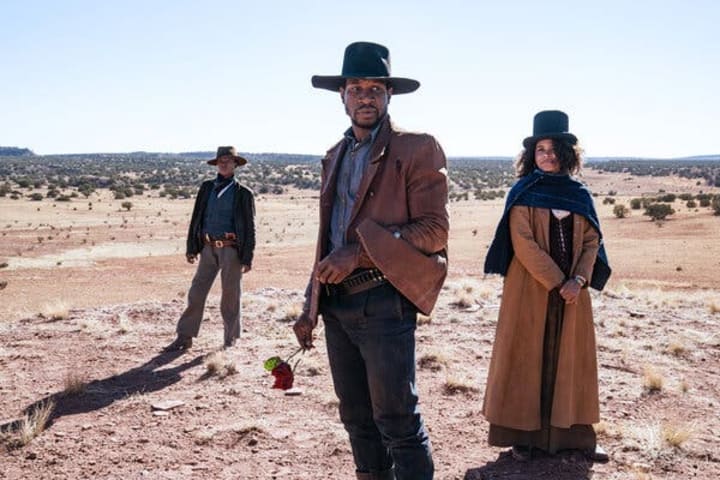 I can't believe I have come this far into the review without mentioning one more character. Delroy Lindo co-stars in The Harder They Fall as lawman Bass Reeves. Fans of The Dollop American history/comedy podcast will know the name and legend of Bass Reeves, one of the most terrifying and efficient bounty hunters in western history and one of the rare black men to wield the power of the law at that time. Lindo more than lives up to the legend of Bass Reeves in a performance so good that I would love to see a full Bass Reeves movie.
The Harder They Fall debuts in theaters on October 22nd and on Netflix on November 3rd, 2021.
movie
Hello, my name is Sean Patrick He/Him, and I am a film critic and podcast host for Everyone's a Critic Movie Review Podcast. I am a voting member of the Broadcast Film Critics Association, the group behind the annual Critics Choice Awards.