Movie Review: 'Stars Fell on Alabama'
Yes, this is a positive review, depending on your perspective.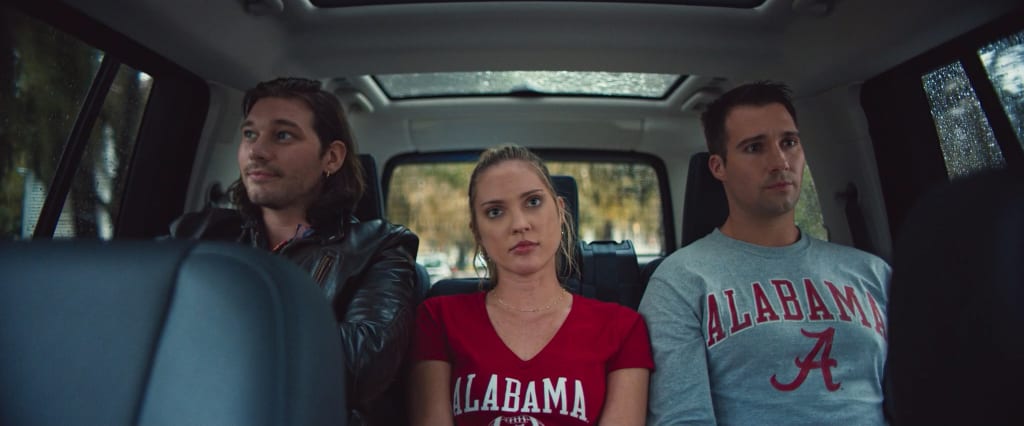 Real talk, am I getting soft or is the new romantic comedy Stars Fell on Alabama as charming as it I think it is? I thought I wrestled with my still unfinished review of I'm Thinking of Ending Things, Stars Fell on Alabama has provided an entirely different kind of challenge. On one hand, I can't pretend I didn't find parts of the movie charming but on the other hand, am I just a sucker for a good leading lady and a couple subversions of expectations?
Stars Fell on Alabama stars James Maslow, famous for the Disney Channel series Big Time Rush, as Bryce Dixon, a shameless Hollywood agent. Bryce has only one ethical line he won't cross in his business, he won't date his clients. This presents a problem because he's undeniably attracted to a rising star named Madison Belle (Ciara Hanna). Despite their obvious chemistry, Bryce remains at a distance.
That changes when Bryce gets on a drunken facetime call with some former High School classmates. Desperate to impress people from his hometown, Bryce claims to be dating Madison and that he might be bringing her with him to their 15th High School reunion. When Bryce wakes up the following morning to social media posts promising a Hollywood star coming to Alabama with him, he decides to come clean and beg Madison to play his girlfriend.
Refreshingly, Stars Fell on Alabama doesn't stretch credulity by having Madison be unaware of Bryce's scheme. Once he explains what he's up to she takes pity on him and decides to play along. She also has a dumpy British ex-boyfriend she's looking to hide from for a few days. A trip to the middle of nowhere Alabama is a perfect getaway. Madison is all in on the scheme, even having Bryce teach her everything about his old friends and hometown.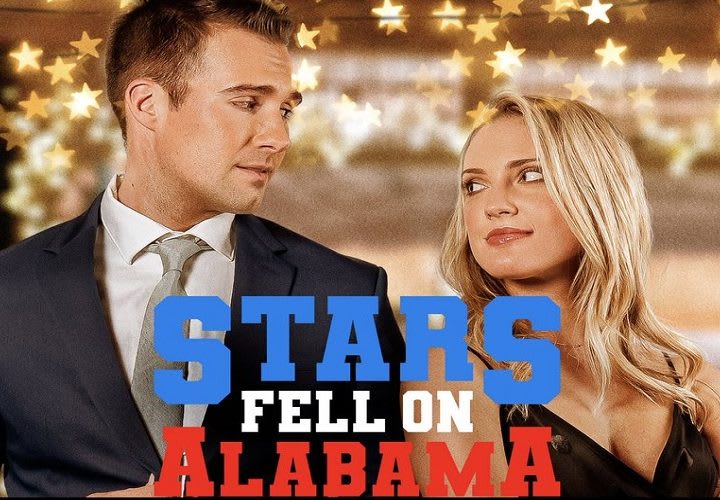 Naturally, all of this is part of a really, really predictable rom-com plot that you'd have to be brain dead not to recognize. That said, if you're going to rehash genre tropes, at least do them well. Stars Fell on Alabama perform the perfunctory romantic comedy beats with lively energy and a couple of pretty good jokes. The characters in Stars Fell on Alabama aren't bitter, hateful or stupid, and that also goes along way with me when it comes to genre leftovers.
Day after, leftover pizza may not be a gourmet meal but if you love pizza, it tastes pretty good. That's a rather perfect metaphor for how I feel about Stars Fell on Alabama. It's a series of reheated romantic comedy clichés but they still have some flavor to them. That's especially true of Ciara Hanna who really captures a specific energy for her movie star character. I enjoyed her good nature and well chosen comic beats throughout Stars Fell on Alabama.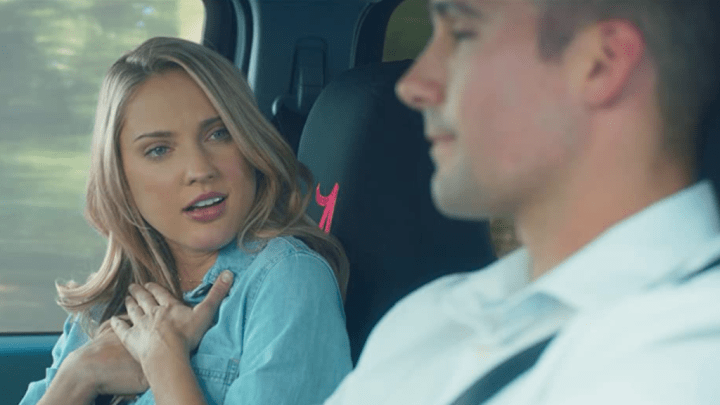 The only thing I don't care for is the film's bland, modern country soundtrack. This includes the dreary inclusion of one of the worst songs ever created, To a T by Ryan Hurd. I expressed how much I hated this song in a review all the way back in 2019 and hoped I would never have to hear it again. Sadly, here it is as part of a bland and forgettable rom-com montage sequence that is one of the few really false notes in Stars Fell on Alabama.
That said, even with the inclusion of that vile song and it's several ugly cousins on the soundtrack, I can't bring myself to truly dislike Stars Fell on Alabama. Ciara Hanna is too charming and I laughed loudly too many times for me to be able to dismiss the movie entirely. Yes, it's warmed over leftover junk food but at 2 am, with an empty fridge and empty stomach, there are few things better than this kind of leftover.
Stars Fell on Alabama arrives on streaming rental services on January 8th 2021.