Movie Review: 'Shiva Baby'
Shiva Baby is an anxious comedy of manners.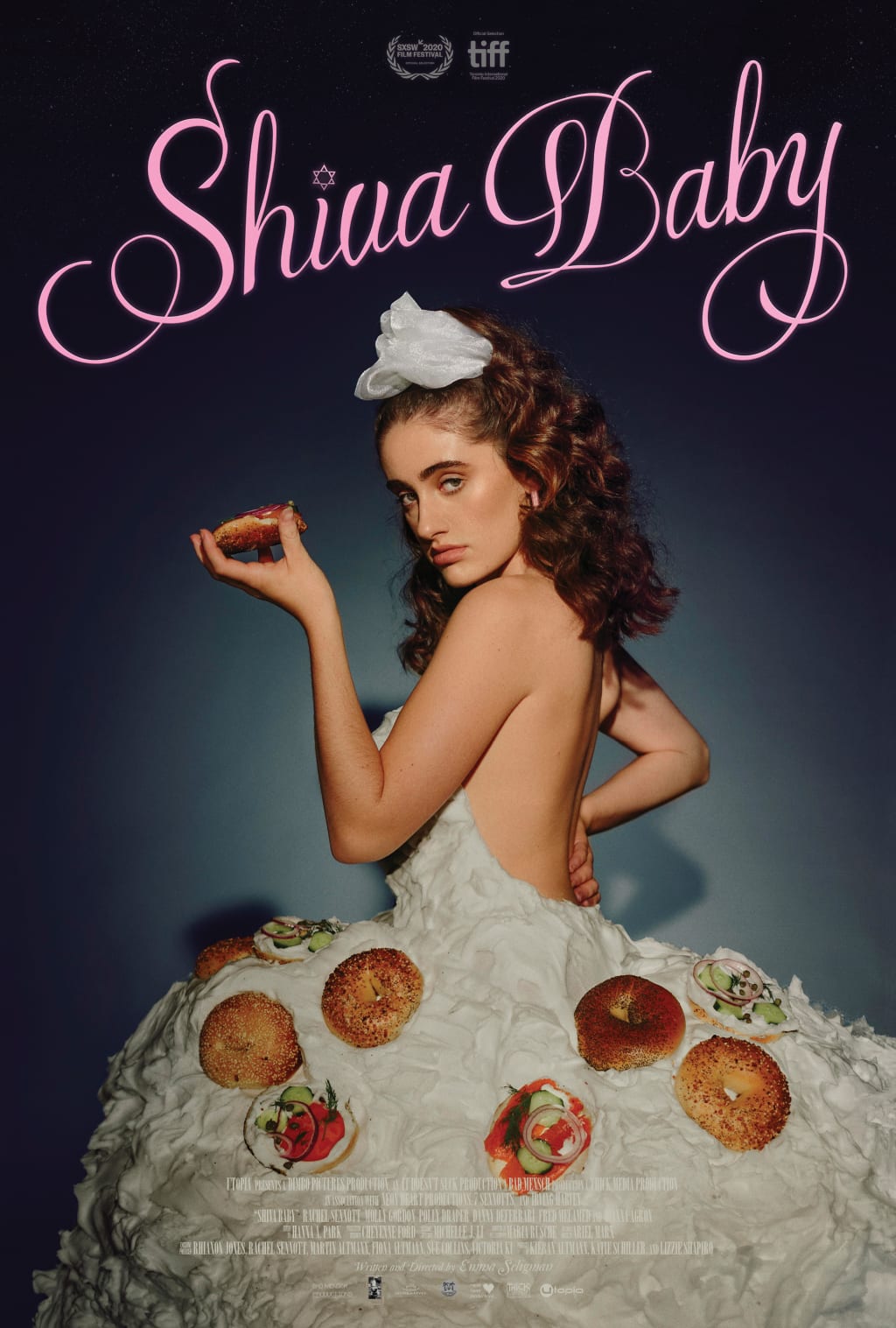 Shiva Baby is like watching an anxiety attack in progress. That's not a negative. The fact that the movie so well embodies what it feels like to seemingly have the world crashing in around you, unable to breathe or escape, is impressive. As someone who has had his fair share of panic attacks and anxiety, I related deeply to Shiva Baby in tone if not in the perspective of the lead character, Danielle, played by Rachel Sennott.
For those who aren't aware, I am not a Jewish bisexual in her early 20s, Danielle's perspective is very different than mine. And yet, director Emma Seligman has captured the feeling of walls closing, breath catching in your throat, and muscle spasming embarrassment, better than perhaps any director I've had the pleasure of watching work. Shiva Baby is masterful in capturing the skin crawling, near hyper-ventilating feeling that everyone is watching, judging and pitying you all at once.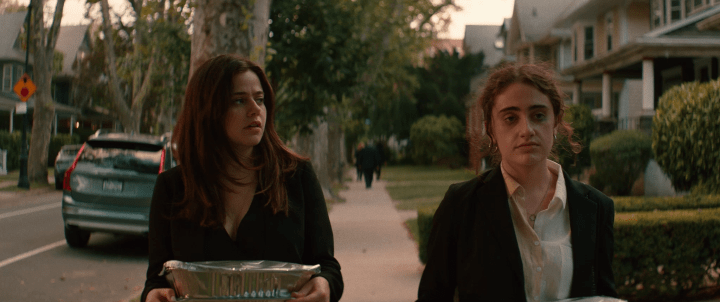 Danielle is a woman in her early 20's planning for a future though not sure what future that should be. She's abandoned every typical track of a young, successful Jewish woman. She doesn't want to work for her father (Fred Melemed), she doesn't want to marry a nice Jewish boy, as her mother (Polly Draper) has suggested, and her prospects for jobs and schools are really not for her either.
When we meet Danielle we find out that she's found a way to make a quick buck. She's sleeping with a nice Jewish boy who gives her money for 'babysitting.' Max (Danny Deferrari) thinks he's helping a fellow young Jewish law student get through college by paying her for sex. He will soon be disabused of this notion when he runs into Danielle at the Shiva for a mutual member of their temple.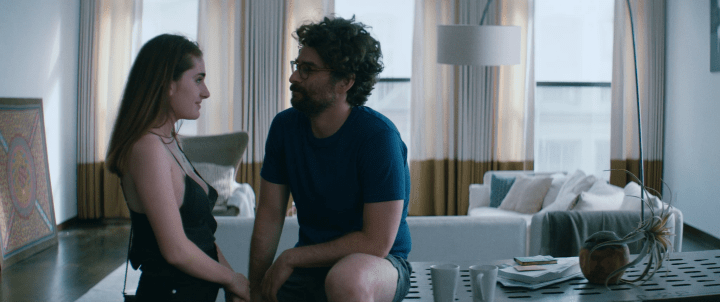 Danielle wasn't even going to go to the Shiva but her parents dragged her into it. From the first moment the anxiety is through the roof. Her parents have come up with a face saving lie for her to use on those many judgmental family members in attendance, thus placing the weight of their standing in the community on her shoulders. Then, her mother warns her not to start any drama with Maya (Molly Gordon), Danielle's former girlfriend. Danielle was not aware until arriving that Maya was going to be at the Shiva.
Tension is already high then when Max arrives at the Shiva and it's revealed that he knows Danielle's father. This leads to the revelation that Max is married and has a baby with his non-Jewish, very blonde and gorgeous wife, Kim (Dianna Agron from Glee). Oh, and Danielle's mom thinks that meeting and connecting with Kim would be a great way to get Danielle in the door for a good job as Kim is a successful entrepreneur.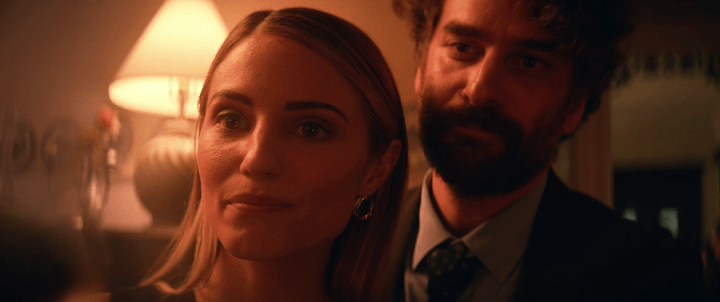 Try to imagine the tension here. You're at a family function where everyone is already on high alert to judge you. You're ex-girlfriend, a not particularly well accepted relationship in your family, has arrived without you knowing ahead of time, and the man who paid you for sex this morning has turned up with his wife and child as a friend your father. The description alone is enough to make my skin crawl in sympathy.
I adore Shiva Baby as a claustrophobic comedy of manners directed with a knowing eye for both anxiety and the gallows humor that arises from being caught in the midst of multiple lies and awkward revelations. Shiva Baby is an incredibly smart and well put together movie. From the pitch perfect performances, especially Rachel Sennott, to the innovative use of score. Director Seligman tasked composer Ariel Marx with creating a horror movie score for a comedy and it works brilliantly.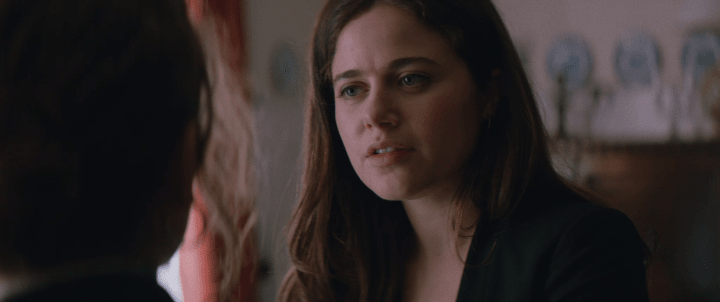 Shiva Baby will be available for On-Demand services and in some theaters on April 2nd.

Sean Patrick
I have been a film critic for nearly 20 years and worked professionally, as a member of the Broadcast Film Critics Association for the past 9 years. My favorite movie of all time is The Big Lebowski because it always feels new.
See all posts by Sean Patrick →