Movie Review: 'New Gods: Yang Jian' is a Great Animated Adventure
The second film in a series called 'New Gods' is a terrific animated adventure.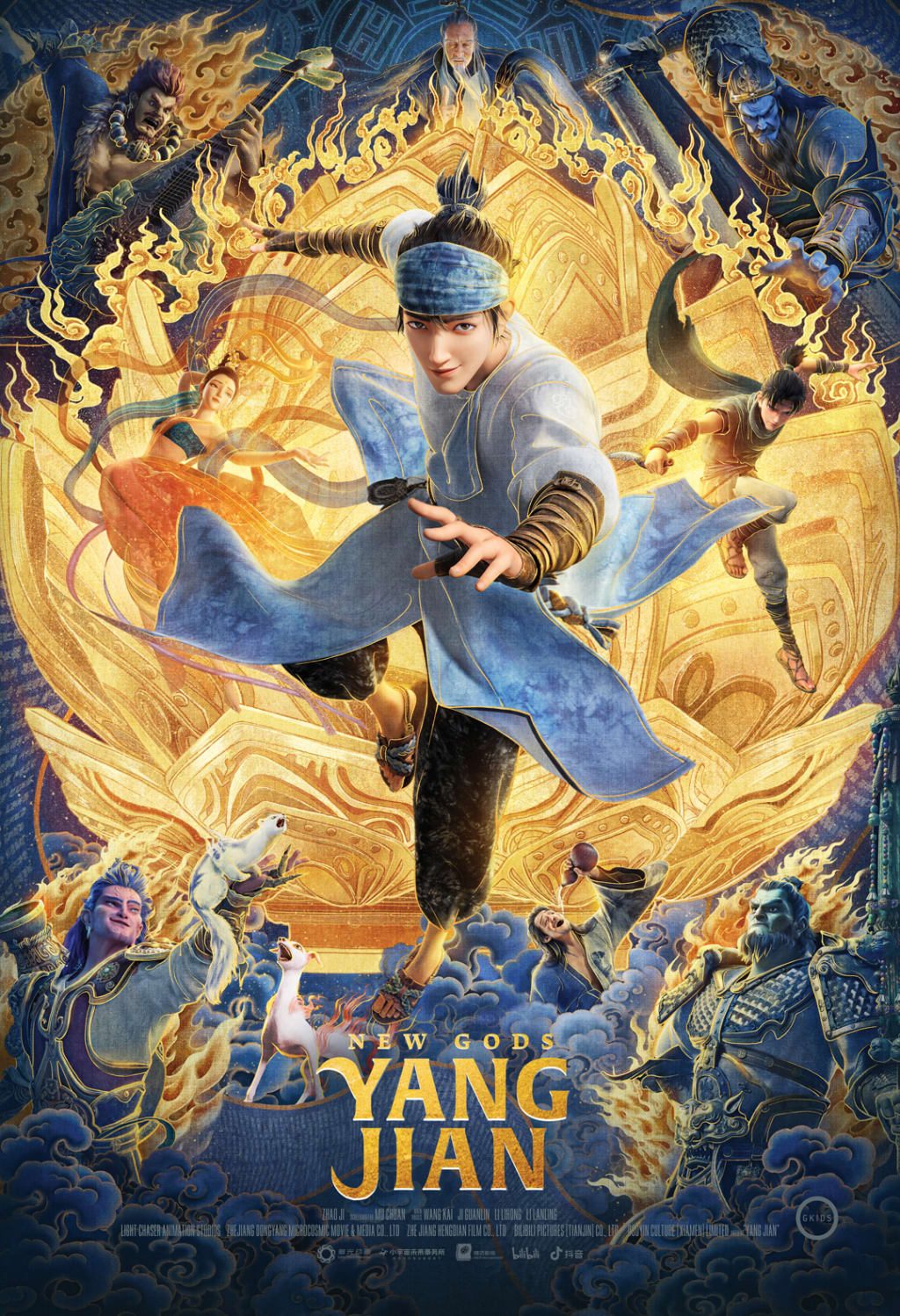 New Gods Yang Jian (2023)
Directed bv Ji Zhou
Written by Muchuan
Starring Su Ling Chan, David Chen
Release Date January 20th, 2023
Published January 19th, 2023
New Gods Yang Jian is a gorgeously animated feature film adventure from China. Directed by Ji Zhou, New Gods Yang Jian soars from one adventurous sequence to the next paying homage to classic Asian cinema of the past while carving its own path. The animation house, Light Chaser Animation has crafted a second film in their New Gods series that is more than the equal of the 2021 original that was a massive box office hit.
New Gods Yang Jian tells the story of a bounty hunter living at the bottom of the economic ladder. As we join the story, Yang Jian and his crew barely have enough fuel to keep their flying boat in the air. They need to capture a fugitive soon or they are out of business. Yang Jian isn't too worried however, he has mystical powers that will help in finding the man they are currently after. This sequence serves the purpose of introducing us to Yang and his mystical fighting powers that he uses to overcome a sizable demon while capturing his human target and turning him over the authorities.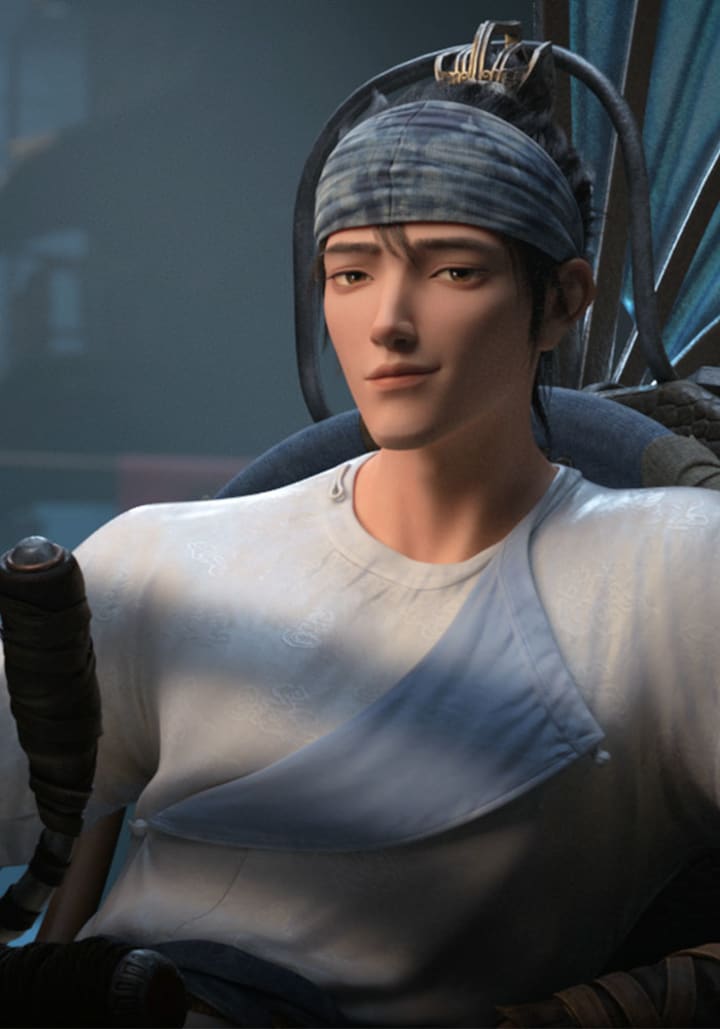 With that established, we can get on to the real plot. Back on Yang Jian's flying boat is his next client. Wanluo is searching for someone she claims is her little brother. Chenxiang is a thief and a murderer. We are introduced to him as he uses a group of criminals to cover for him while he steals something mystical from a temple beneath a bank that they other criminals are robbing. It's part of a spree Chenxiang is on to steal the components of an ancient mystical weapon, the Golden Lotus Lamp or The Lamp of Universal Contentment.
Of course, Wanluo fails to mention that part. Nor does she mention that Chenxiang is a disciple of Yang Jian's Master, Master Yuding. Yang Jian has to find all of this out for himself as he is drawn into a plot that leads back to a tragedy from his past. Years earlier, when Yang Jian wielded God-like powers through his mystical third eye, he was forced to entomb his beloved sister inside of a mountain. He did it to save the world but, naturally, doing so weighed on his conscience. It also caused his third eye to close, leaving him without his full powers.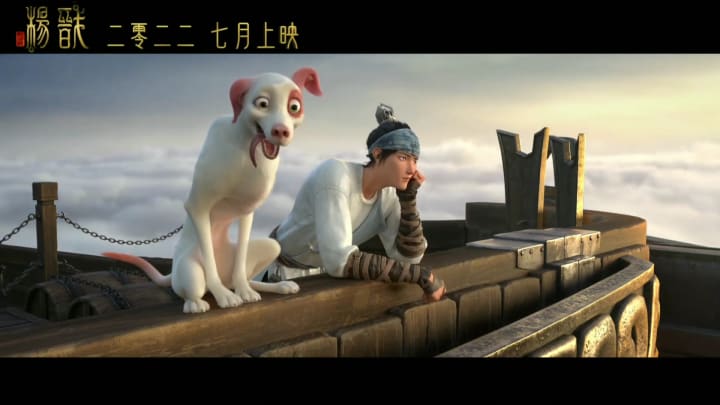 I love the world building of New Gods Yang Jian. It's a massive universe of flying vehicles, immortal realms, monsters, demons and more. At the heart of it all is a story of family, specifically sons and mothers and the heartache of loss. That's mostly an undercurrent but it's a big part of the emotional elements of New Gods Yang Jian. For those just looking for thrills though, it's packed with them, big fight scenes, unique battles with strange mystical weapons, and all terrifically rendered in Light Chaser Animation's take on CG Animation.
That animation is almost uncanny. The characters and the backdrops are so beautiful that they threaten to look too real. It's absolutely gorgeous and combined with a heartfelt story and terrific characters, it's a recipe for a wonderful film. It's also a film steeped in Asian cinema history. A character named Shen Gongbao, who acts as a mentor and trainer for Chenxiang, is a throwback to the legendary Drunken Master movie that helped launch the career of Jackie Chan. Then there is a later scene in which Yang Jian and Chenxiang are running across treetops that recalls, most notably, Crouching Tiger, Hidden Dragon, but also the dozens of films that inspired that film.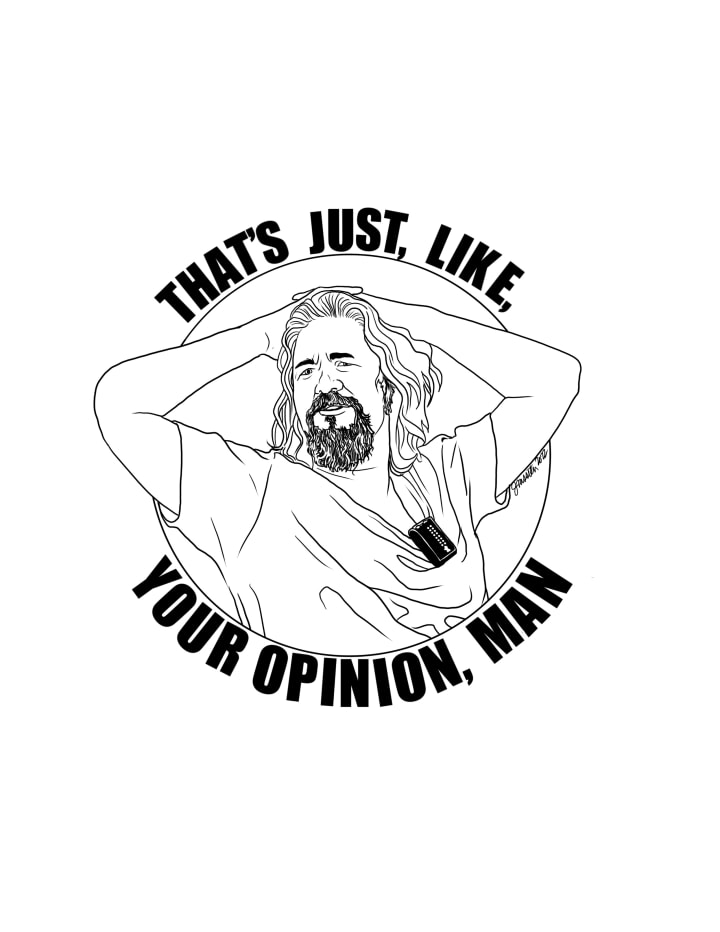 New Gods Yang Jian is a spectacular animated feature, a rousing, visually dynamic movie with wonderful color and characters. It's wonderful and it is arriving in theaters around America on January 20th. I highly recommend seeking it out. I had a ton of fun watching New Gods Yang Jian and I am excitedly hoping to see more of this New Gods series from Light Chaser Animation. I haven't seen 2021's New Gods Nezha Reborn that is one I am going to seek out now and hope for even more on the horizon.
Find my archive of more than 20 years and nearly 2000 movie reviews at SeanattheMovies.blogspot.com. Find my modern review archive on my Vocal Profile. Follow me on Twitter at PodcastSean. Follow the archive blog on Twitter at SeanattheMovies. Listen to me talk about movies on the Everyone's a Critic Movie Review Podcast. If you've enjoyed what you have read, consider subscribing to my work here on Vocal. If you'd really like to support my work you can do so by making a monthly pledge or by leaving a one-time tip. Thanks!
About the Creator
Hello, my name is Sean Patrick He/Him, and I am a film critic and podcast host for Everyone's a Critic Movie Review Podcast. I am a voting member of the Broadcast Film Critics Association, the group behind the annual Critics Choice Awards.
Reader insights
Be the first to share your insights about this piece.
Add your insights