Movie Review: 'Moon Garden' is Among the Best of 2023
Thoughtful, lovely, and wildly imaginative, Moon Garden is one of my favorite films of 2023.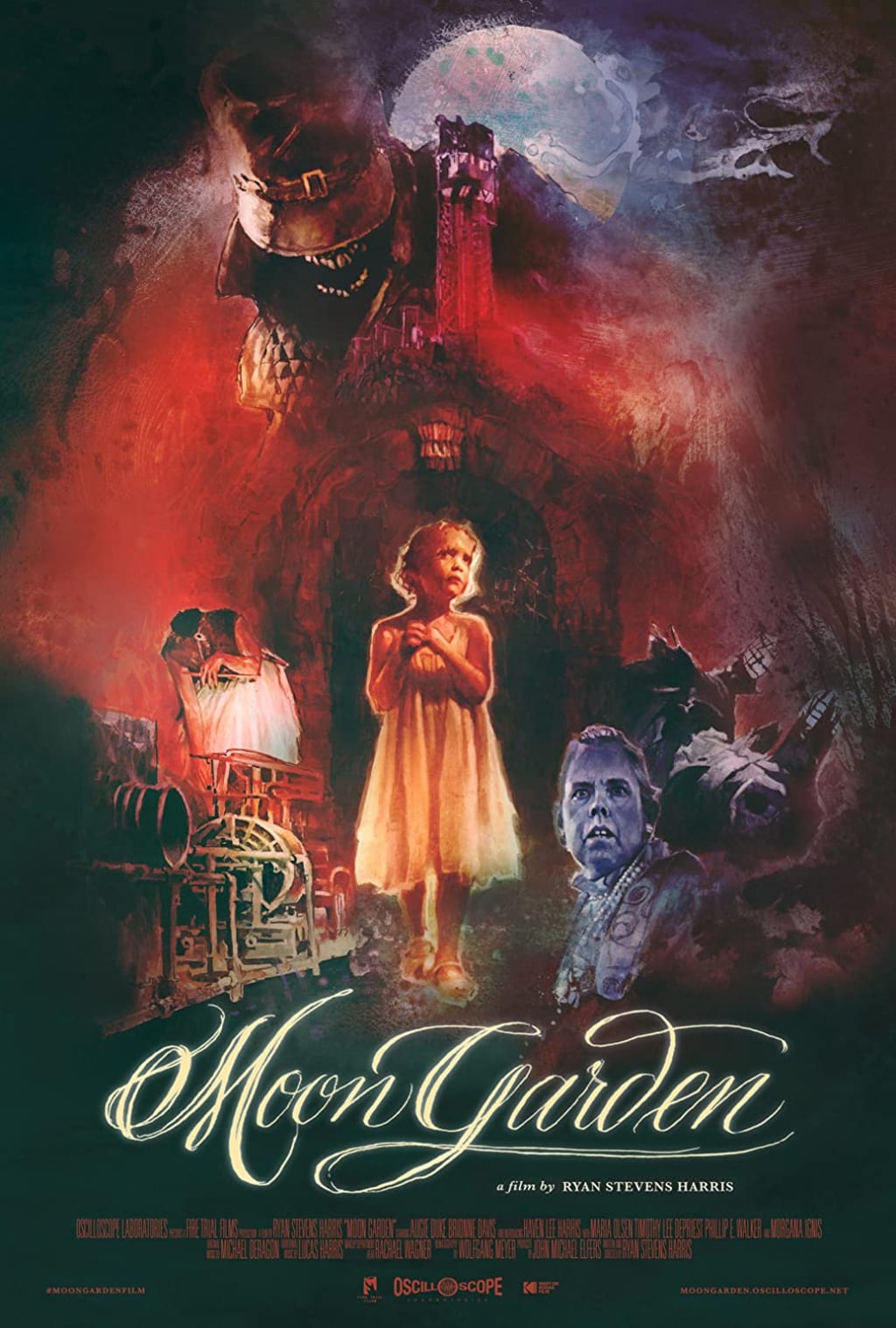 Moon Garden (2023)
Directed by Ryan Stevens Harris
Written by Ryan Stevens Harris
Starring Haven Lee Harris, Augie Duke, Brionne Davis, Maria Olson
Release Date May 19th, 2023
Published May 25th, 2023
A very young little girl falls down the steps of her family home after witnessing a particular nasty argument between her parents. What follows is a stirring, deeply emotional, and somewhat magical journey through the child's imagination as she tries to come out of a coma. That's the essential context of Moon Garden, a remarkably artful and moving horror drama that centers its action around the mind of a child in a way that is wildly unexpected, full of surprises, and at times genuinely harrowing and terrifying.
Emma (Haven Lee Harris) cannot be more than 5 or 6 years old. She's lying comfortably in bed late one night when her mother comes in and tells her that they are going to 'chase the sunrise.' Context clues tell us that she's taking her daughter and leaving her husband behind in the middle of the night. The scene is filled with tension but not for Emma who, though tired, is ready for an adventure with her mom. Then, the scene takes a dark turn. Emma's dad hears the garage door opening and stops his wife and daughter from leaving.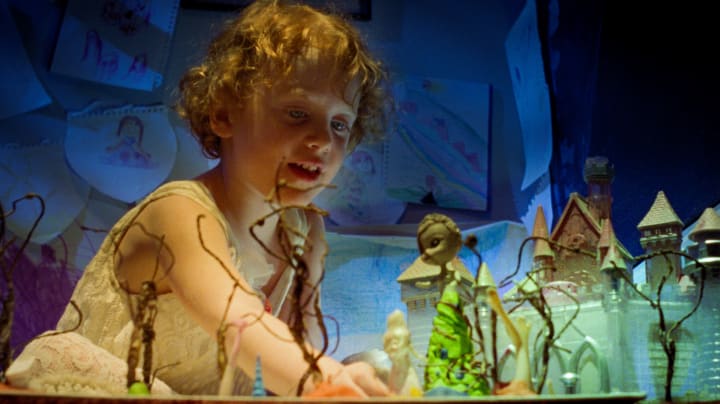 This is an exceptionally directed sequence. As tension filled as it is, writer-director Ryan Stevens Harris keeps us very specifically connected to Emma and her perspective. From Emma's perspective, two people she loves and trusts are acting strange and she doesn't quite understand it. Later, when she hears a scary noise, Emma goes running to her parents bedroom. Here is where she hears this nasty argument and in her haste to run away, Emma trips and falls down the stairs.
The scene immediately following the accident is fascinating. Emma wakes up in a fantastical world. A place of wonder and of fright, loud noises and a strange, terrifying presence. A DJ booth rises from the ground and a ghostly pale-faced woman cranks up the noise as Emma plays with the buttons on the kit. We can hear dialogue, presumably from EMT's explaining Emma's situation. We can also hear Emma's frantic mother and equally concerned father as they trail behind the EMT's questioning their daughter's condition.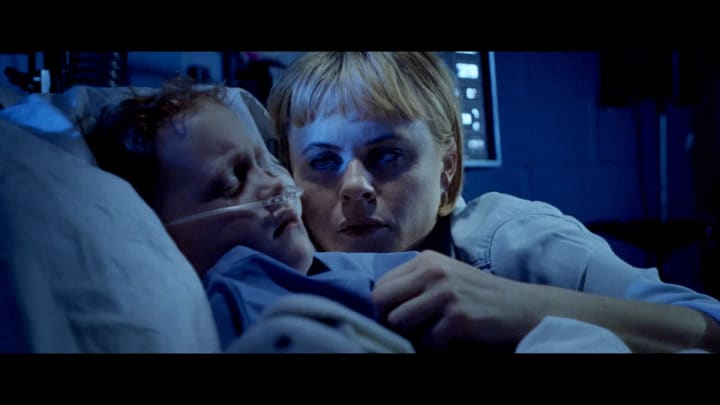 The disorienting sound and visual style are remarkable. Writer-director Harris leaves you entirely unmoored, much like his leading lady. You are fully in Emma's perspective and you can't help but feel both her sense of wonder and her fear that she may never return to her family. Things then take a ghastly turn with the introduction of a villain, known in the credits as 'Teeth.' The villain has a blank, Slenderman-esque face, but most importantly, a terrifyingly large mouth inside of which are sharp monster teeth that we first glimpse sitting by themselves in some rundown corner of this unusual world.
Teeth is a representation of both Emma's serious injuries and the deep dark fears that lurk within everyone. It's a bit on the nose, but Teeth feeds on Emma's tears. The more that Teeth can make Emma cry, the stronger he gets. He also has the power to steal away aspects of who Emma is and who she may one day become. Her love of music, represented by a large, unwieldy, yet beautiful piano, is turned into a trinket by Teeth. A man who may be Emma's future husband is captured and turned into a trinket as well. The same fate seems likely for a Princess who represents another part of Emma though I won't say what happens there.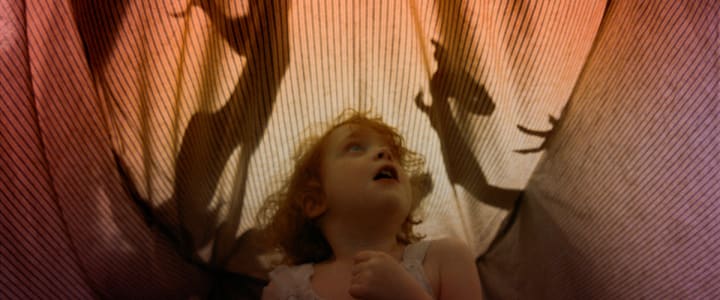 It's not so much that Moon Garden can be spoiled, I don't think it can. It's just time to move on from description. Moon Garden is a brilliantly visual film and the experience is not one that can be spoiled by knowing what happens in the plot. The experience of Moon Garden is what matters and my experience was incredible. I was delighted, terrified, thrilled and teary-eyed at various points throughout Moon Garden. There is this lovely innocence to Emma that, when juxtaposed against Guillermo Del Toro style terrors, creates a discordant horror atmosphere where you fear for Emma but you are always given hope for her survival via visual touches and story beats. The kinetic mix of scares and the hopeful innocence of youth make Moon Garden so remarkable.
Moon Garden is one of my favorite movies of 2023. It's a stunning visual fairy tale that deftly mixes horror and innocence like few films before it. It's a relatively simple story that creates obvious metaphoric connections between the journey through Emma's damaged imagination and the outside world of doctors and parents and the varying attempts to save Emma's life or just letting her know that she is being loved and cared for. It's a wildly clever and exceptionally well structured work of art from inside the mind of a brilliant young girl.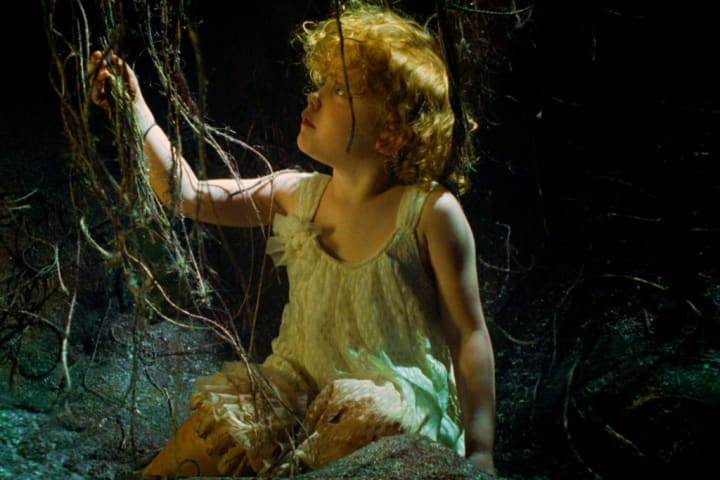 The star quality of little Haven Lee Harris is undeniable. Her bright blue eyes, curious and sad, her trilling giggle over the sight of some strange bit of imagining is infectious. We are all built to feel for, defend and deeply care about children in peril, it's a genre trope in movies that can be insidious when poorly used. The trope works here because writer-director Ryan Lee Harris appears to take great care to stay close to Emma as if guiding her with an unseen hand. As terrifying as 'Teeth' is, and the visual is spectacularly creepy, there is a sense that he's more representative of danger than an actual danger and that makes him less fearsome, more of a frightening obstacle.
Moon Garden is wildly imaginative, exquisitely crafted, and rich with meaning. Few movies capture the inner world of a child the way Moon Garden does and with such incredibly empathy, care and artfulness. For me, the film is a revelation. I was exceptionally moved by little Emma and by the various encounters she has within her extraordinarily realized subconscious. I realize that the film won't be everyone's cup of tea, but for me, Moon Garden really hit the spot. This is a lovely, lovely, film. A must see.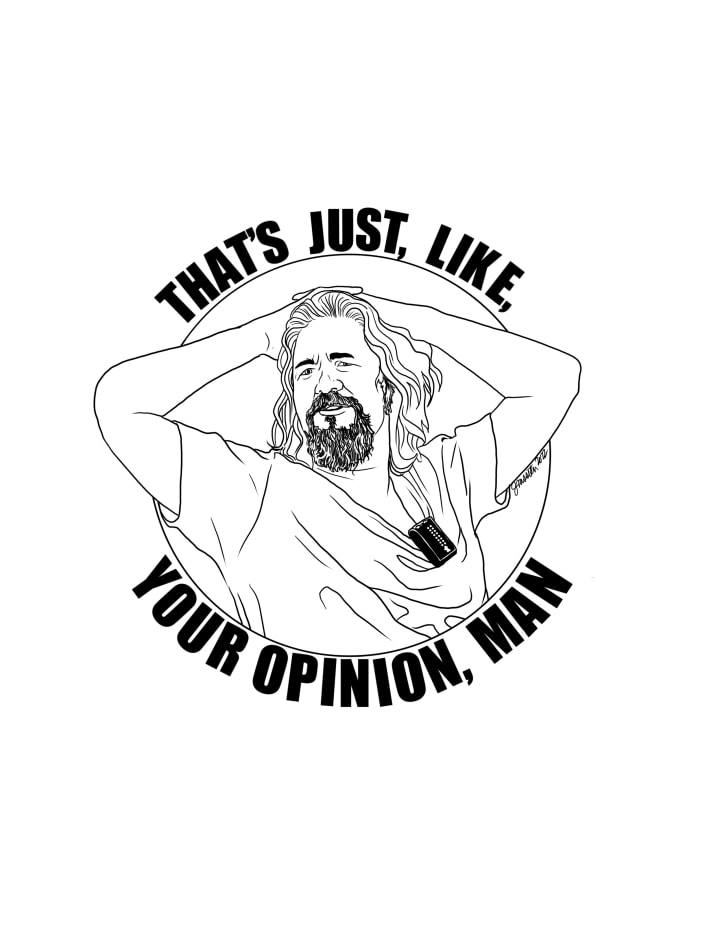 Find my archive of more than 20 years and nearly 2000 movie reviews at SeanattheMovies.blogspot.com. Find my modern review archive on my Vocal Profile, linked here. Follow me on Twitter at PodcastSean. Follow the archive blog on Twitter at SeanattheMovies. Listen to me talk about movies on the Everyone's a Critic Movie Review Podcast. If you have enjoyed what you have read, consider subscribing to my writing on Vocal. If you'd like to support my writing, you can do so by making a monthly pledge or by leaving a one-time tip.
Is there a movie you would like me to write about? I'm taking requests, for a small fee, on my Ko-Fi page. Click here for details.
About the Creator
Hello, my name is Sean Patrick He/Him, and I am a film critic and podcast host for Everyone's a Critic Movie Review Podcast. I am a voting member of the Broadcast Film Critics Association, the group behind the annual Critics Choice Awards.
Reader insights
Be the first to share your insights about this piece.
Add your insights