Movie Review: 'Mack & Rita' Another Flop for Diane Keaton
I really don't hate Diane Keaton, I just hate almost every movie she makes.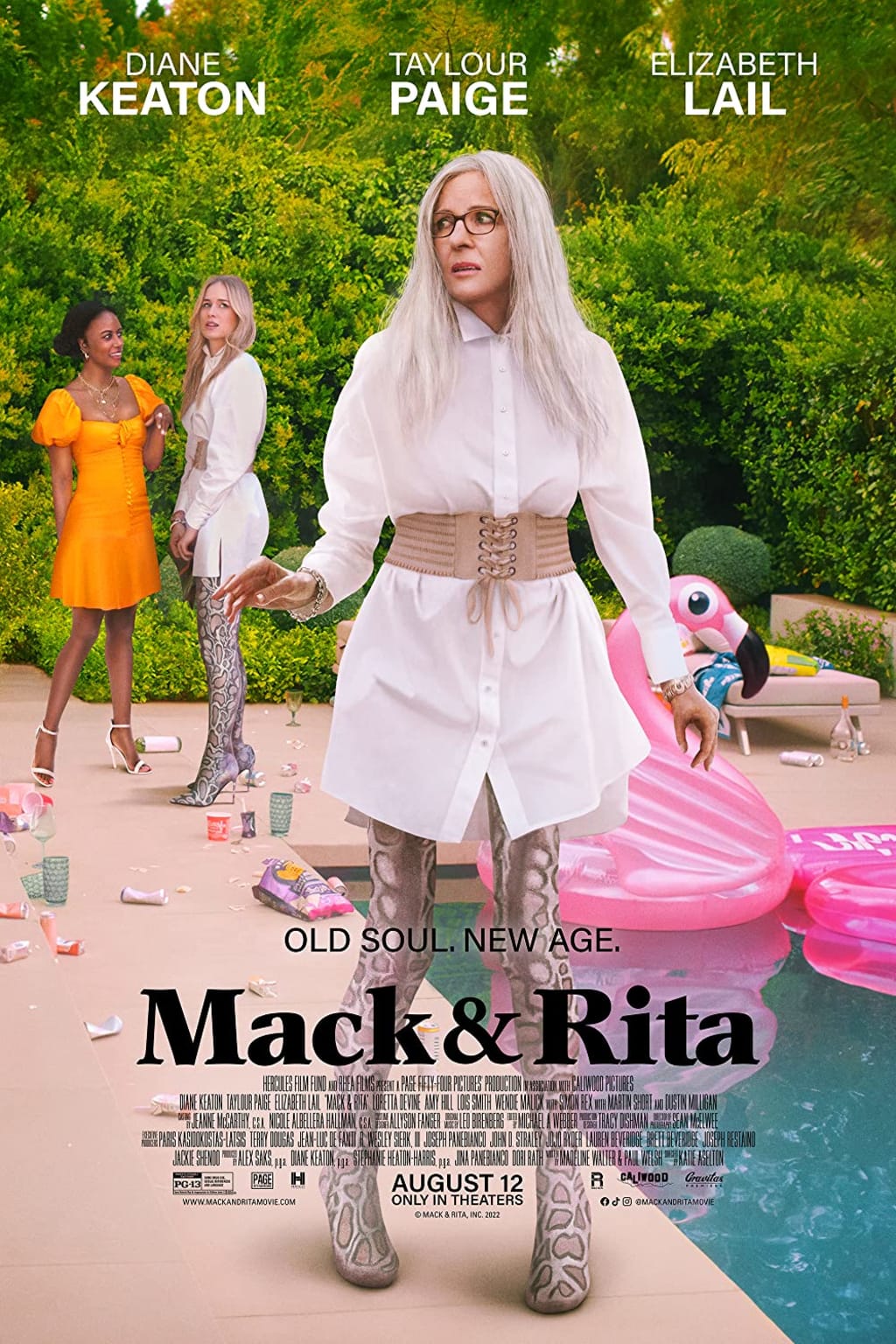 I've been struggling with this silly review of this very silly movie for a couple of days. Why? Because I like Diane Keaton and I don't enjoy hating her movies. Diane Keaton is a classy actress with a wealth of talent and style who was great… in the 1970s. Ever since the late 90s something has possessed Diane Keaton to make some of the most unwatchable movies of the past 30 years. Movies such as Because I Said So, Mad Money, Town & Country, The Family Stone, Poms, The Book Club, Hanging Up, And So It Goes, are some of the most dull and insulting movies I have ever seen.
Naturally, I've been told over and over and over again that Diane Keaton simply doesn't make the kinds of movies that would appeal to my male, 40 something year old sensibilities. That's true, but in my professional standing, a film critic of more than 20 years of experience, I feel I am still quite qualified to judge the work before me and the work before me is desperate, cringe-inducing, and often quite unintentionally sad. Keaton goes for laughs in these movies and I just end up feeling sorry for her.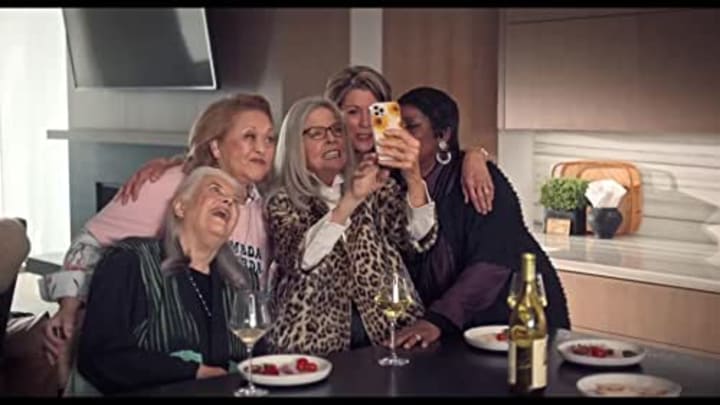 That's the thing, these terrible movies aren't terrible because she's a bad actress or even delivering a bad performance. Rather, it's the movies she chooses to make that have dragged her once iconic career into the gutter. Each of the titles I mentioned above, along with several others that I am choosing to forget, the 1990s were nearly as unkind as the early 2000s, are bad or incomplete ideas. Keaton seems to be the actor who chooses scripts based on ideas and those ideas end up being terrible ideas that are executed poorly.
For her latest feature however, things are a little different. In Mack & Rita, Diane Keaton is the problem. Delivering a shrill, inelegant performance, Keaton stands in the way of a movie that has some potential. Sadly, that potential comes from actress Elizabeth Lail whose character Mack disappears via some sort of magic and her soul is placed into the body of her 70 year old self in the form of Diane Keaton. It's a dopey premise but it doesn't get unwatchable until you are forced to watch Keaton walk around in thigh high boots and make cracks about being an instagram influencer. Insta-Grandma, get it? Insta-Grandma. She's old and on Instagram, she's the Insta-Grandma. Others call her Glam-Ma and tell her she's fierce and I throw up in my mouth.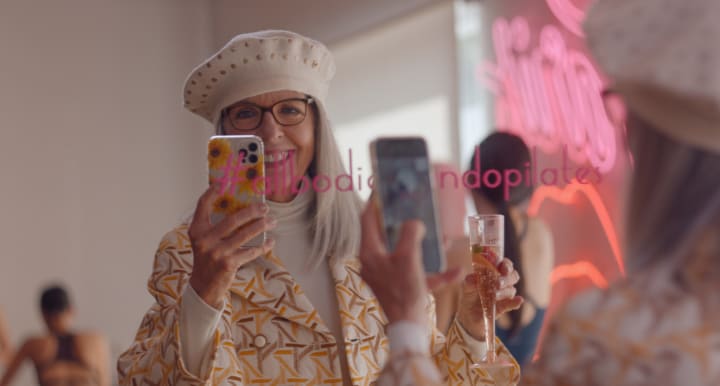 Yeah, if that's not appealing to you, you should definitely skip Mack and Rita because that is the humor first time director Katie Aselton relies on through the second and early third act of this supposed comedy. It's only downhill from when the magical premise kicks in. The film's nadir finds Keaton at an Influencer gathering for Marie Claire Magazine where she does some trendy breathing exercises and ruins the event by lighting her wig on fire. Oh, and to make matters worse, this makes her miss her best friend's wedding rehearsal dinner creating a false conflict that gets resolved with barely a minor inconvenience.
Mack & Rita is the second movie this month, after Lena Dunham's baffling Sharp Stick, to utterly waste the talent of the brilliant Taylour Paige. In Mack & Rita, Paige is the impetus for the plot as the best friend who gets Mack to go to Palm Springs for her bachelorette party and encourages her to go into the tent of a man promising past life regression inside of a converted tanning bed inside a tent surrounded by a car park and dirt. Here Simon Rex has an incredibly dopey cameo as a spiritual guru/con man who somehow causes 30 year old Mack to turn into 70 year old Rita.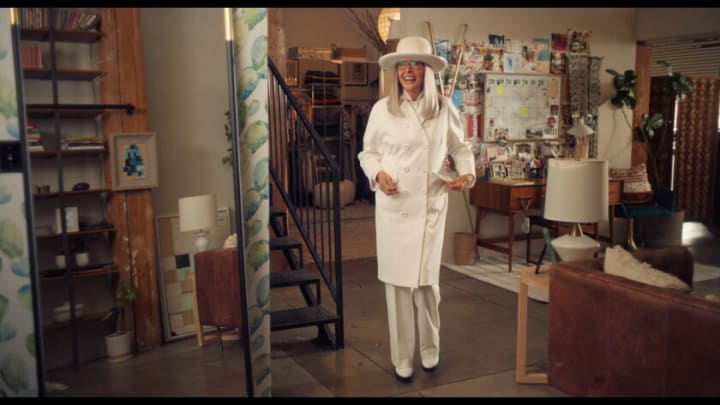 This turn of events is never explained and Simon Rex's character could not possibly be more useless or superfluous. Much like poor Taylour Paige, Rex exists solely to get the movie to its plot twist and provide the Deus Ex Machina to return the main character to her real self when the plot calls for it. Otherwise, the movie is merely spinning its wheels as characters drink wine and talk about being old and Keaton has a romance with a much younger man played by Dustin Milligan who also happens to be the perfect man for her younger self as well. What a shocker, I know.
Lost in all of the bad of Mack & Rita is a very good performance by Elizabeth Lail. From her first moments on screen I wanted to see more of her. I wanted to explore this character with her but she's shuffled along quickly because the gimmicky twist and Diane Keaton's casting are the point of Mack & Rita. Lail gives the best performance in the movie with only a third of the screen time of the other characters. That's Mack & Rita in a nutshell, about one/third of a good movie and two/thirds of a quite bad movie.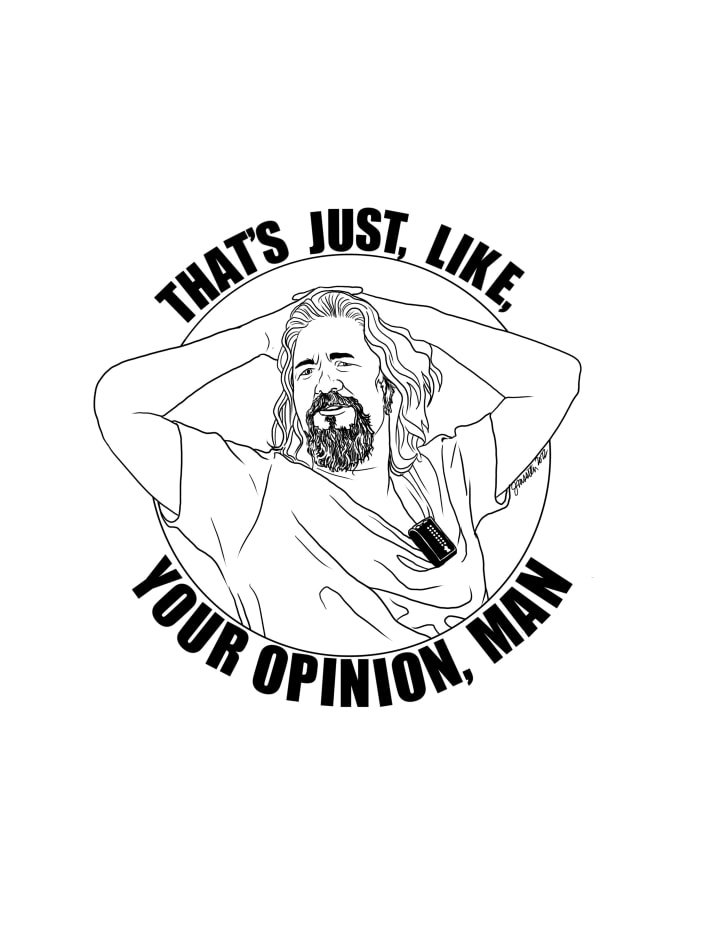 Mack & Rita opens in limited theatrical release on August 12th, 2022.
Find my archive of more than 20 years worth of movie reviews at SeanattheMovies.Blogspot.com. Follow me on Twitter @SeanattheMovies for the archive and @PodcastSean for my everyday Twitter. You can also hear me talk about Mack & Rita on the next Everyone's A Critic Movie Review podcast on your favorite Podcast app.
movie
About the author
Hello, my name is Sean Patrick He/Him, and I am a film critic and podcast host for Everyone's a Critic Movie Review Podcast. I am a voting member of the Broadcast Film Critics Association, the group behind the annual Critics Choice Awards.
Reader insights
Be the first to share your insights about this piece.
Add your insights