Movie Review: 'Love Sarah'
A benign, forgettable if pleasant movie, Love Sarah likely won't occupy space in your memories.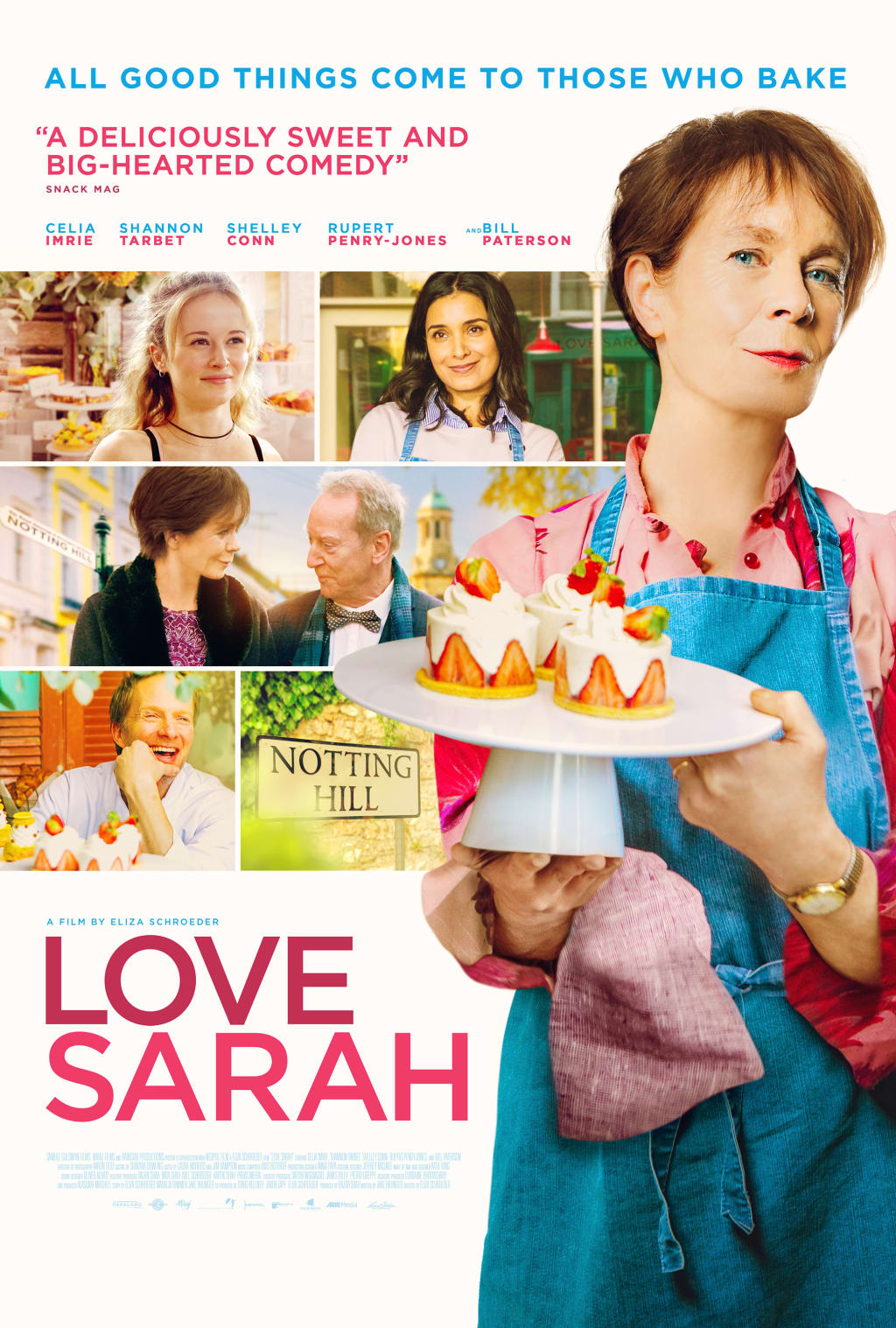 Love Sarah tells the story of three generations of women coming together to honor a late mother, daughter and best friend. In a masterful opening salvo, Love Sarah begins with a lovely series of scenes introducing Sarah as she is running late to the first day that she has access to the space that will become her very own bakery. In the course of 5 minutes we find that she has a daughter who loves her, a mother whom she is estranged from and a best friend who is to be her business partner.
I was impressed with Love Sarah as it used visual shorthand and snatches of dialogue to create Sarah's world, a small corner of the Notting Hill neighborhood of London, before slowly taking a turn toward the tragic. The way in which it slowly dawns on you that Sarah is about to die is a tremendously effective way to start a movie. It's a shame the rest of Love Sarah lacks this kind of engaging invention.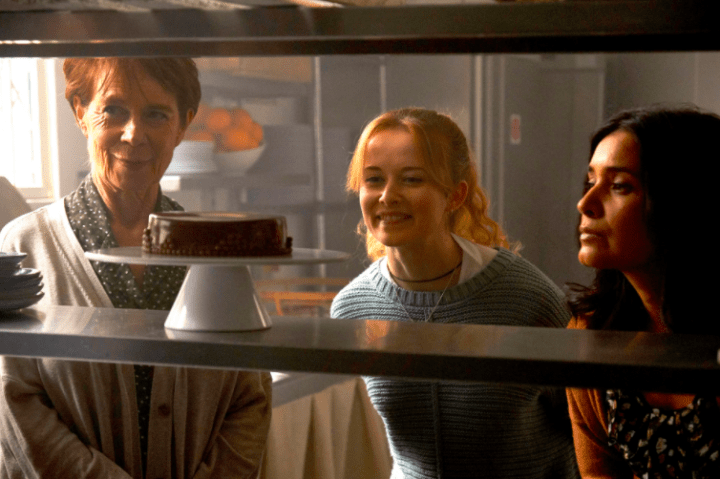 In the aftermath of Sarah's tragic death her best friend, Isabella (Shelly Conn), is struggling with what to do with their bakery location. Sarah was the baker and the reason investors backed the bakery. Now, with Sarah gone, Isabella is told that the bank cannot help her because she and Sarah were on the loan together. In order to sell the bakery, she will have to hire a realtor or do it herself. All while grappling with her loss and the end of her and Sarah's dream.
Sarah's daughter Clarissa (Shannon Tarbet) is struggling as well. A ballet dancer in training, Clarissa has lost interest in ballet and much interest in any of her life prior to losing her mother. After breaking up with her ballet dancer boyfriend, whom she was living with, Clarissa ends up breaking into the bakery location for a place to sleep. That's where Isabella finds her and where the plot of Loving Sarah begins to kick in.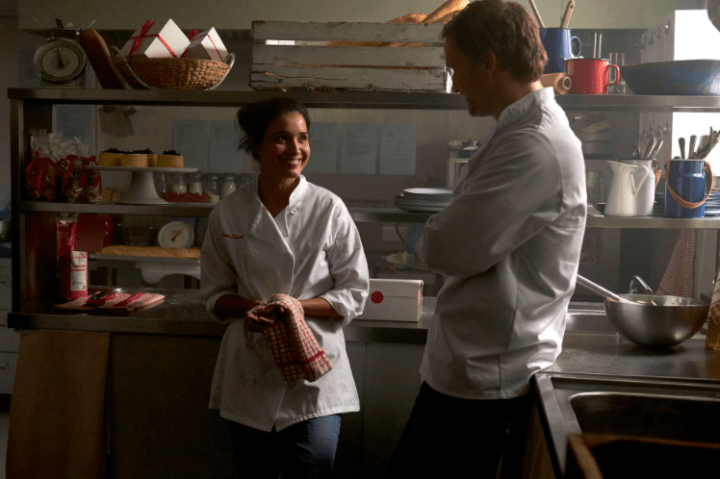 Unable to stay with Isabella due to her cramped apartment, Clarissa turns to her grandmother, Mimi (Celia Imrie). Mimi and Sarah, and by extension, Clarissa, had become estranged in recent years. When Clarissa shows up looking for a place to stay, Mimi assumes she's there for money. Eventually, she is there for money as Clarissa gets the notion to have Mimi back the bakery as a way of honoring her mother. Mimi agrees, after a little cajoling and reconciliation with Isabella and the LoveSarah Bakery is born.
Love Sarah is a gentle and pleasant experience. Aside from the terrific opening sequence which builds to a big emotional moment, the film is mostly a mediocre exercise in inoffensiveness. There is a lovely warmth to everything, the characters are kind and easy to root for but the overall effect of Love Sarah is rather benign. Nothing about the movie resonates in any memorable fashion.
Reaching the end of Love Sarah you don't come away with a feeling of having felt much of anything other than mild amusement and basic human empathy. That's not so bad but it's not exactly what you're looking for in a movie. Love Sarah is the kind of movie that plays well in the background, it's like an easy listening movie. It's the adult contemporary of film. Celine Dion is a fine singer but I'm not going to see her live, I'm going to ignore her music at the grocery store.
That's Love Sarah in a nutshell, it's mostly pleasant, professional and entirely unmemorable. It's nice, it's agreeable, it's something to keep an audience company if they're home alone cooking or cleaning and just want something on the television. After a while, you won't even notice it ended and yet you probably won't feel the need to find out how everything played out as you can probably imagine the mundane ending that such a film tends to have.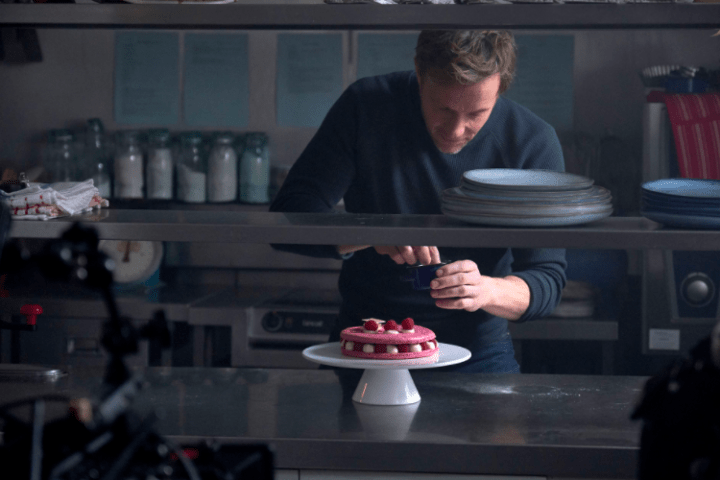 Love Sarah opens on Friday, January 15th via many video on demand services.
Sidenote, I am a longtime connoisseur of bad movie taglines and Love Sarah has one of the worst: "All Good Things Come to Those Who Bake." It's like something my mother would have crocheted and hung on her kitchen wall.