Movie Review: 'Image of Victory' is War at its Most Heartbreaking
The most expensive movie in the history of Israel is an ambitiously human epic.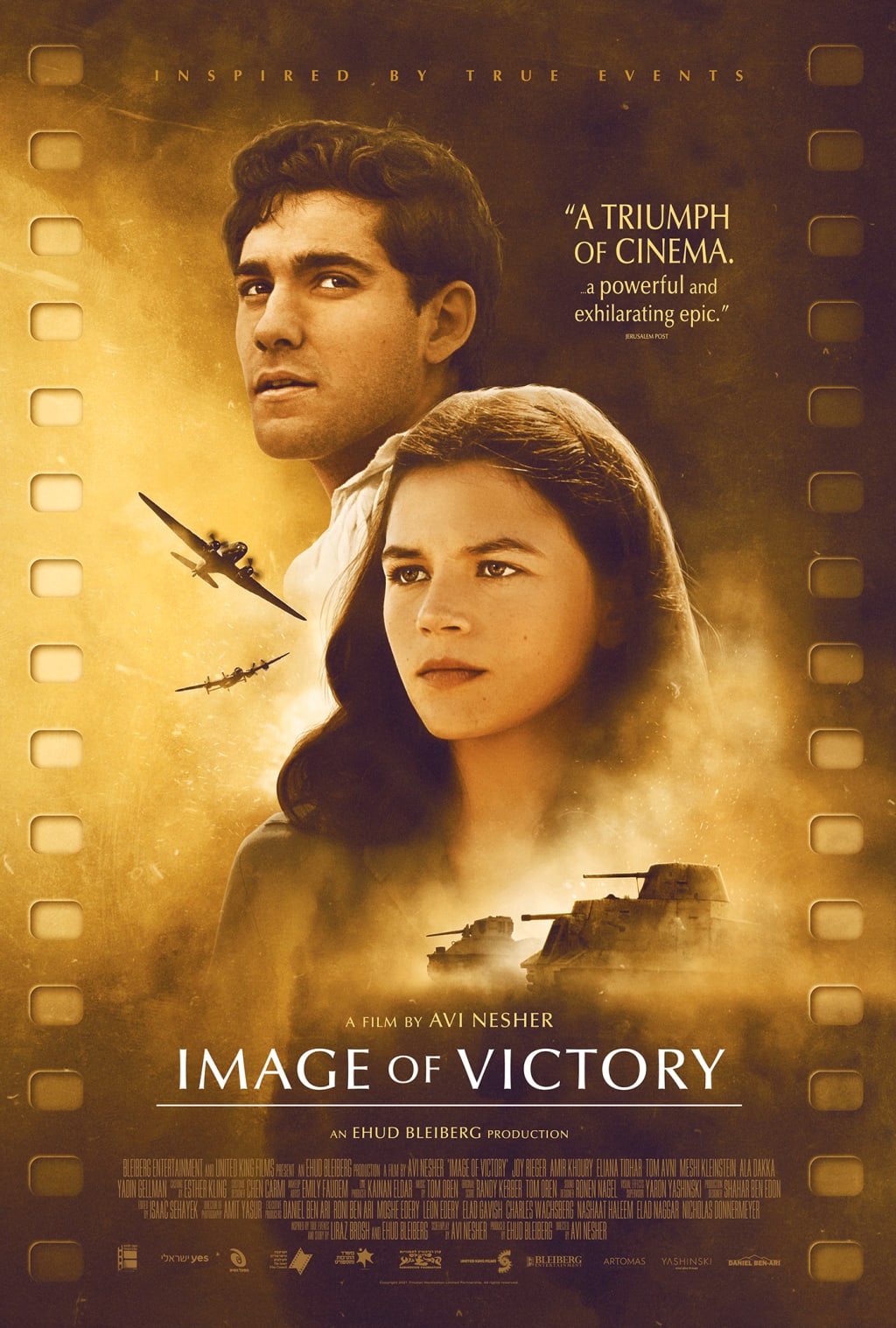 Image of Victory is a heartbreaking war film that documents one of many dark moments in the history of the conflict between Israel and the Arab world. Set during the conflict between Israel and Egypt, immediately following the establishment of Israel and the end of World War 2, the film documents the devastating and unnecessary destruction of the Nitzanim Kibbutz, a farming community of Israeli settlers.
The story picks up in 1947 in Nitzanim where a small battalion of soldiers have arrived. An Egyptian community, so close that it is visible from the Kibbutz, has begun to get more aggressive in attacking Nitzanim. The members of the Kibbutz asked for soldiers to be sent but are dismayed that such a small and undistinguished group of soldiers have arrived as their supposed protectors.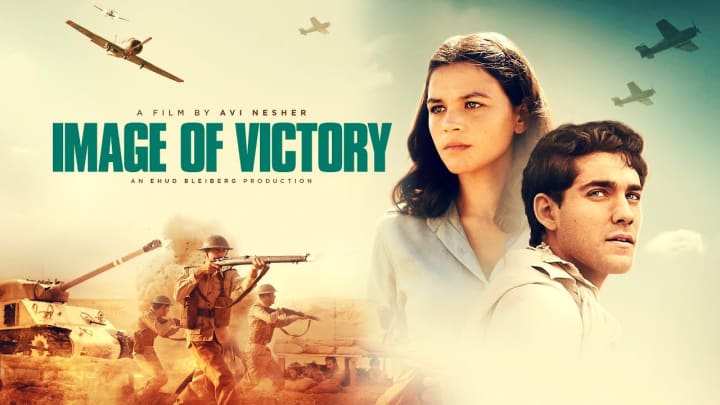 Among the Kibbutz members we are introduced to is Mira (Joy Rieger), a spirited and beautiful mother of one son. Mira is a beloved member of the community, and a bit of a troublemaker. For one thing, she has split from her husband and she's often openly defiant of authority. In fact, men in the Kibbutz have given up any attempt at trying to reign in Mira, even if they could, they don't seem too bothered to try.
This is a minor inconvenience for the newly arrived military commander, Avraham (Yadin Gellman), as Mira has the only radio in town. Avraham needs the radio but Mira refuses to give it up. Instead, Mira offers to go wherever Avraham and his soldiers go to act as their radio operator. Avraham is opposed to the idea but Mira is not one to back down. Eventually, Mira comes in handy during an Egyptian attack that takes Avraham and several of his troops behind enemy lines.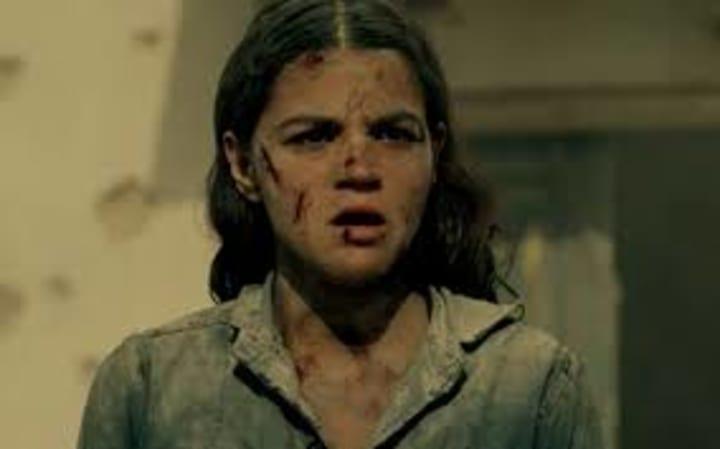 Mira isn't the only character we meet at the Kibbutz as several other people stand out and have distinct, warm personalities that we come to care about. It's a care that comes with a deep sense of dread and sadness. Not only is this based on a true story, but a framing device involving an Egyptian reporter, Hassanein, played by Amir Khoury, has also given us a strong indication of the fates of these remarkable characters.
Image of Victory is the most expensive movie in the history of Israel. Directed by famed Israeli director, Avi Nesher, the money spent to make Image of Victory is exceptionally well spent. Image of Victory is a war movie with a huge heart dedicated to crafting characters who are easy to care for, worry about, sympathize with, and eventually mourn with. While the war movie action is also well directed and impactful, it's the script and these wonderful characters that standout in Image of Victory.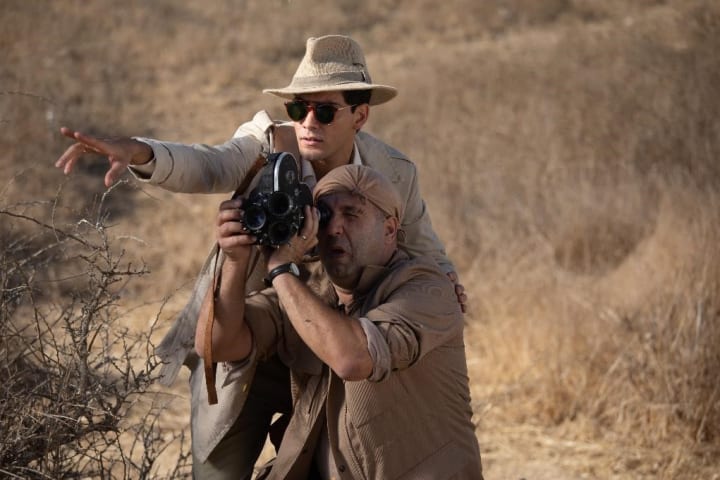 Movie critic Hannah Brown, writing in the Jerusalem Post, called Image of Victory 'an Anti-War Epic,' and I could not possibly describe it better. Director Avi Nesher has created a film with the scope of a classically American war movie, including romantic subplots alongside devastating images of war, and an anti-war polemic that gets at the heart of the human cost of war and the callous disregard for humanity required to wage war.
Even knowing the history and having the ending tipped off by the framing device, does nothing to dampen the heartbreak at the end of Image of Victory. Director Avi Nesher's true Image of Victory is not the poorly crafted propaganda used to spin what happened at Nitzanim, but rather it's the image of one woman's smiling face. A simple look in the face of impending death encompasses decades of harrowing conflict and needless loss of so many innocent people.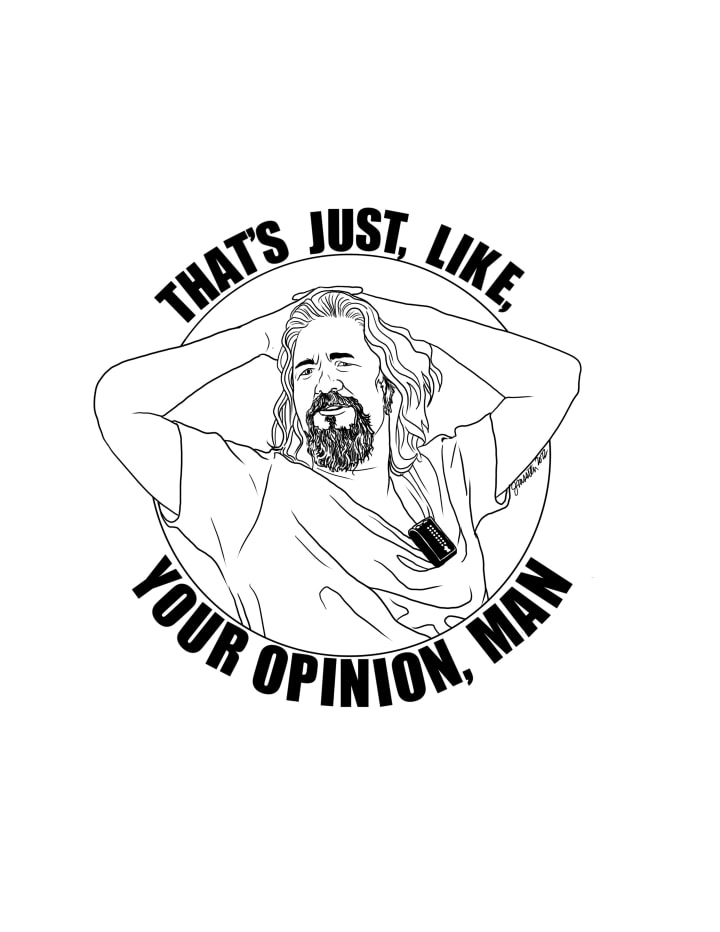 Image of Victory debuts on Netflix on July 15th, 2022 and I highly recommend it. It's a film of beauty, bravery, warmth and heartbreak. For my brand new back catalog of movie reviews from the past 20 years go to SeanattheMovies.blogspot.com. Follow me on Twitter @PodcastSean and hear me talk about movie on the Everyone's a Critic Movie Review Podcast on ITunes or your favorite podcasting platform.
movie
About the author
Hello, my name is Sean Patrick He/Him, and I am a film critic and podcast host for Everyone's a Critic Movie Review Podcast. I am a voting member of the Broadcast Film Critics Association, the group behind the annual Critics Choice Awards.
Reader insights
Be the first to share your insights about this piece.
Add your insights