Movie Review: 'iMordecai' Really Wants to Sell You an iPhone
Did Apple pay for the movie 'iMordecai?' I'm not sure but they sure get a lot of free publicity from a 'comedy' that also features the Holocaust, Nazis, and Dementia.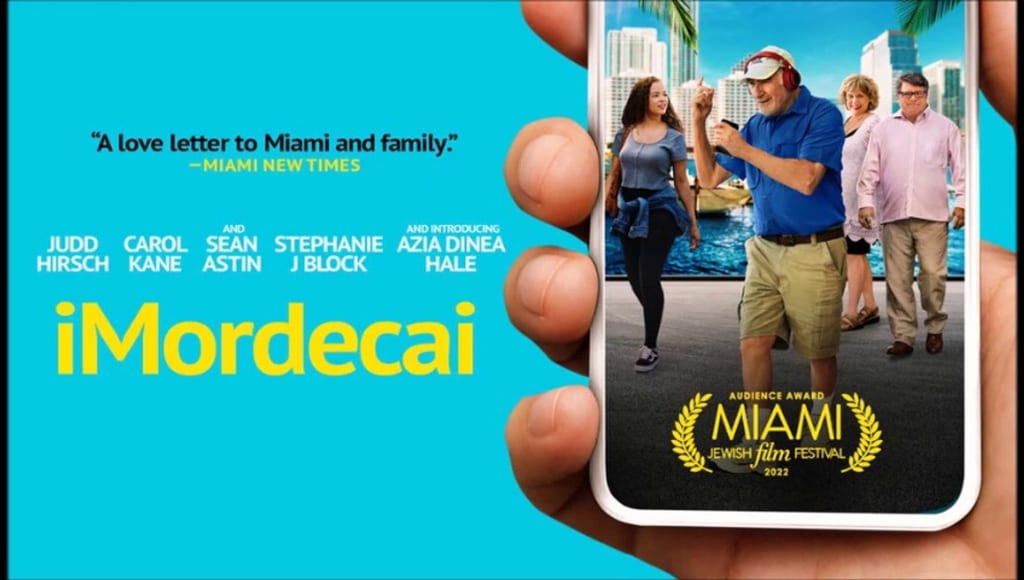 iMordecai (2023)
Directed by Marvin Samel
Written by Rudy Gaines, Dahlia Heyman
Starring Judd Hirsch, Carole Kane, Sean Astin
Release Date March 10th, 2023
Published March 9th, 2023
It seems to happen year after year after the Oscar nominations are announced. One nominee with a chance of winning one of the biggest prizes in acting will have their chances of winning torpedoed by the release of another movie, one terrifically embarrassing and using the Oscar attention for the star as a marketing tool. This year, legendary character actor Judd Hirsch earned an Academy Award nomination for Best Supporting Actor in Steven Spielberg's The Fabelmans. Whether or not Hirsch could be considered a frontrunner for the award is debatable. What's not debatable is that he must be hoping voters don't notice his other awards season starring role in the embarrassing product placement based comedy, iMordecai.
Judd Hirsch stars in iMordecai as Mordecai, a wacky holocaust survivor living the retired life in Florida with his longtime, long suffering wife, Fela (Carole Kane). When we meet Mordecai he is taking a sledgehammer to his apartment bathroom with the intent of building a new bathroom. Did I mention that Mordecai is in his late 80s? Perhaps building an entire new bathroom on his own might not be within his capabilities? That's certainly what Mordecai's son, Marvin (Sean Astin), thinks. He's stunned when his mother calls him to try and get Mordecai to not destroy the bathroom.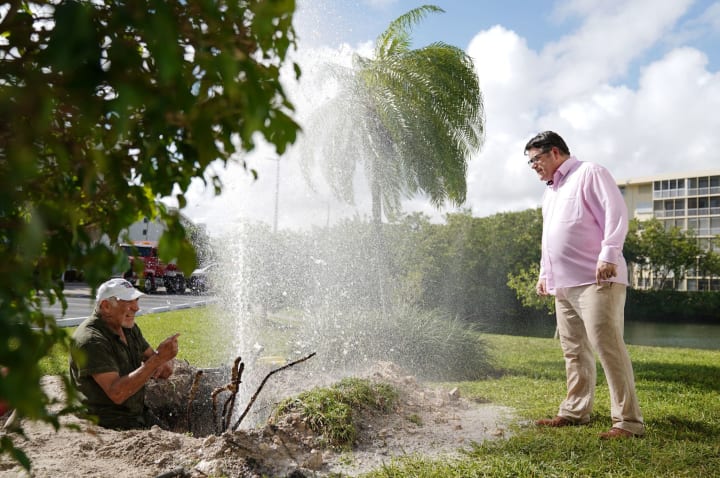 Marvin is struggling to keep tabs on his dad, especially because Mordecai is still using a nearly 20 year old flip phone as his main source of communication. Marvin is desperate to get his father a more reliable phone and finally is able to rope dad into a trip to the mall. There, Mordecai is introduced to a young genius named Nina (Azia Dinea Hale) who is teaching a class on how draw using your Iphone. Nina and Mordecai strike up a friendship over their shared love of art, Mordecai was a painter years ago, and Nina offers to teach Mordecai how to use the new Iphone Marvin is buying for him.
There is a major complication in Nina and Mordecai's friendship that lingers through the second act. What we know and Mordecai will come to know, eventually, is that Nina's grandfather was a Nazi officer at a Jewish Extermination Camp in Germany during World War 2. Nina only recently became aware of this and initially keeps this information from her new friend. Naturally, the truth will come out but, strangely, not much will come from this. One of the hallmarks of iMordecai is the introduction of heavy topics that get shuffled aside for more discussion about how great Iphones are.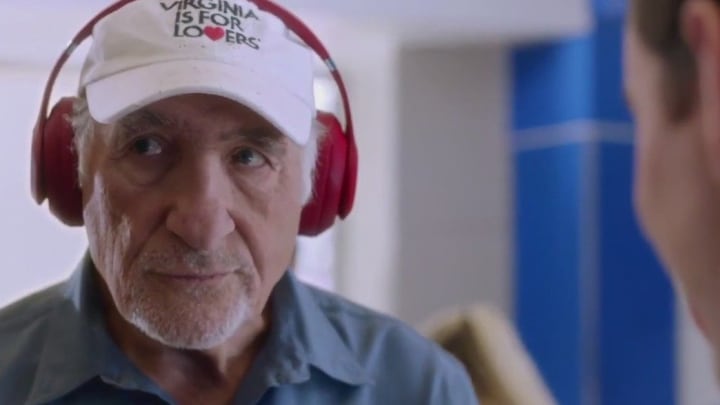 We will also come to learn that Fela has dementia and that Marvin's business, making Cigars, may go down in flames due to something Mordecai does and none of these dramatic complications land in any way because the movie would prefer to highlight the capabilities of the iPhone and the incredible clarity of Beatz by Dre headphones. iMordecai is a movie built on pure product placement that bizarrely mixes in the Holocaust, Nazis, Dementia, and longtime family strife and trauma all while carrying the tone of a wacky comedy. It's a truly bizarre thing to watch.
iMordecai is an utterly baffling film. Is Judd Hirsch good in the movie? Maybe? I can't honestly say if anyone in iMordecai is good at their job because I was too busy picking up my jaw off the floor after being stunned by the audacious subject matter in play. Did Apple pay to make this movie? If they did, did they know that the movie their product placement was paying for was also a wacky comedy turned drama about a holocaust survivor and the family of a former Nazi he befriends? I can't imagine that Apple were aware of this but they are also getting such loving treatment in iMordecai that I can't see how it wasn't the result of some kind of brand deal.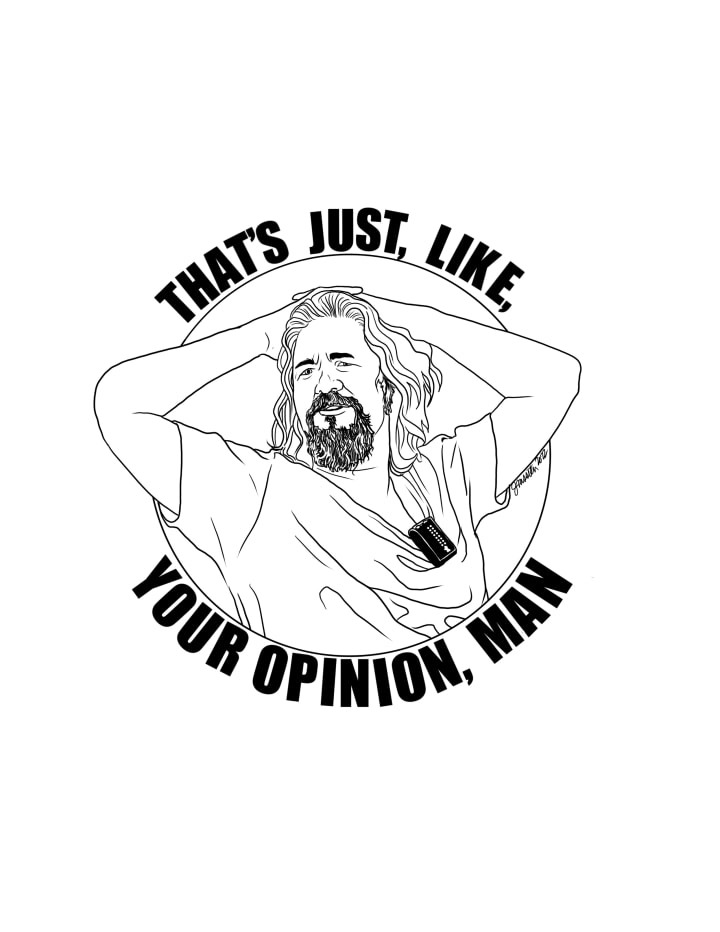 iMordecai is awful but it likely won't be the reason that Judd Hirsch loses out on an Academy Award. Realistically, Ke Huy Quan, star of Everything Everywhere All at Once has been destined to win Best Supporting Actor for some time now. Hirsch was a surprising choice for a nomination anyway considering the little more than 5 minutes of screen time he has in The Fabelmans. Hirsch was swept up in the love that The Fabelmans got and ended up with the nomination via Spielberg's magic touch and his own status as a Hollywood lifer. The nomination is basically Hirsch's gold watch, the symbolic gift of retirees in other industries. iMordecai doesn't reflect well on Hirsch but it will not cost him an Oscar. The only price Hirsch is paying ultimately for starring in iMordecai is a price paid in dignity and respect.
Find my archive of more than 20 years and nearly 2000 movie reviews at SeanattheMovies.blogspot.com. Find my modern review archive on my Vocal Profile, linked here. Follow me on Twitter at PodcastSean. Follow the archive blog on Twitter at SeanattheMovies. Listen to me talk about movies on the Everyone's a Critic Movie Review Podcast. If you've enjoyed what you have read, consider subscribing to my writing on Vocal. If you'd like to support my writing you can do so by making a monthly pledge or by leaving a one-time tip. Thanks!
About the Creator
Hello, my name is Sean Patrick He/Him, and I am a film critic and podcast host for Everyone's a Critic Movie Review Podcast. I am a voting member of the Broadcast Film Critics Association, the group behind the annual Critics Choice Awards.
Reader insights
Be the first to share your insights about this piece.
Add your insights