Movie Review: 'House Party' is an Early Worst of the Year Candidate
The race to the bottom starts with this empty, dimwitted nostalgia bait.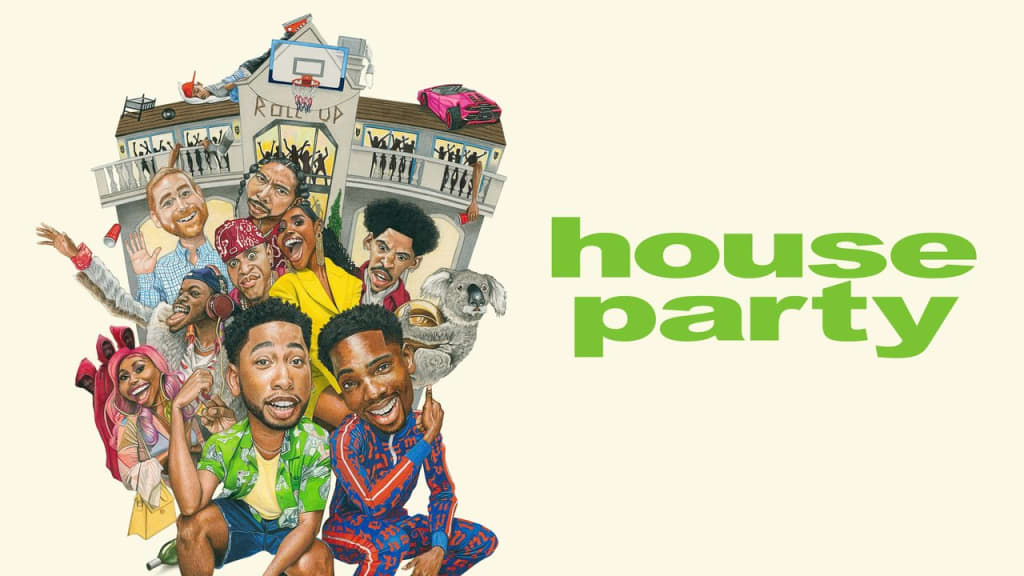 House Party (2023)
Directed by Calmatic
Written by Stephen Glover, Jamal Olori
Starring Jacob Latimore, Tosin Cole, Lebron James
Release Date January 13th, 2023
Published January 16th, 2023
House Party barely qualifies to be called a movie. This rough assemblage of logic free, brain free scenes are in frame, mostly but that's about the nicest thing I can say. Mostly, House party is a gloopy, sloppy, slippery pile of nostalgia and absurdity that might be called occasionally amusing if any of the amusing moments had anything to do with the movie and not the collective goodwill people like myself have for the original House Party, a loose, silly, fun flick with endless amounts of charm.
The charm free remake meanwhile, stars Jacob Latimore as Kevin, a single father, struggling with money and needing a place for him and his daughter to live. Kevin's parents are selling their home and leaving town, and Kevin is about to be homeless. Needing a quick windfall, he's hopeful that a party he's promoting with his irresponsible best friend, Damon, pronounced DUH-mon. That qualifies as a joke in the world of House Party 2023, the way the name Damon can be pronounced in different ways.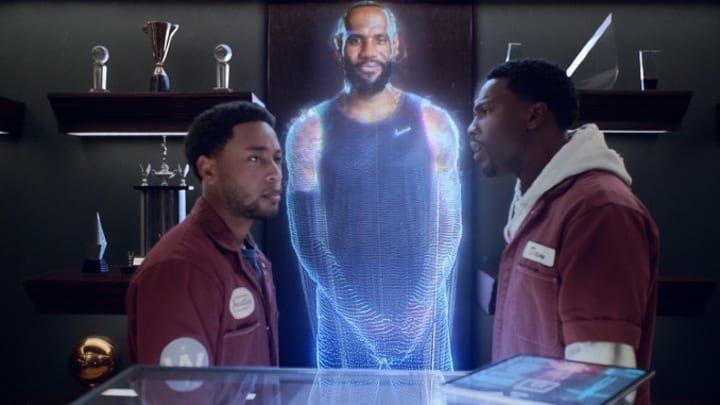 Naturally, the party is cancelled thanks to Damon's irresponsible behavior. The pair need a new venue for the party and fast. That's when they get a truly terrible idea. Kevin and Damon work for a cleaning company when they aren't promoting parties and the house they happen to be cleaning on this day is a pretty great house. It's a massive mansion with plenty of space. It also happens to be the home of NBA legend, MVP, and future Hall of Famer, Lebron James.
Speaking of Lebron James, he's the best part of the House Party remake. The NBA legend has always had a sense of humor about himself, he showed that in his terrifically entertaining performance in Amy Schumer's Trainwreck. When James arrives in House Party he's an oasis of professionalism in a sea of amateurism. The film is filled with illogical nonsense explained away by reams of boring exposition. Then James shows up and appears to be an actual human being as opposed to dolls being moved around by a vague semblance of a plot.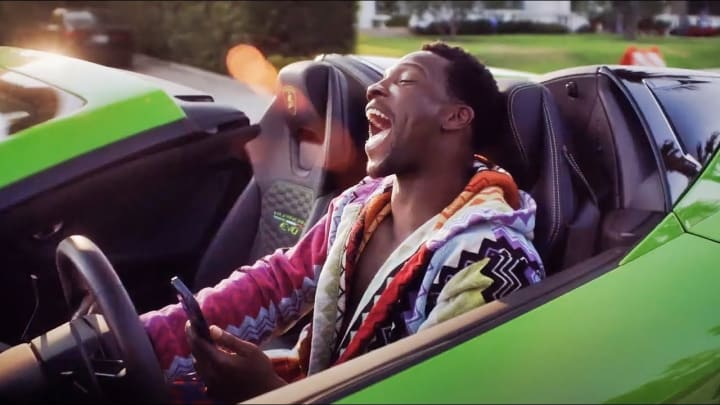 Naturally, because this movie doesn't have much imagination, James ends up shooting hoops with the main characters. That said, his basketball playing is far more entertaining than anything else in House Party. James is the best actor and the single most interesting aspect of House Party. His line readings may be flat but he carries himself with a calm assured demeanor that commands your attention. That cannnot be said of anyone else in House Party. I'd be very happy to see Lebron James show up in another movie and I cannot say that about just about anyone else in House Party.
To illustrate the bad ideas that exist throughout House Party, there is a subplot in House Party involving the brilliant artist, Kid Cudi and it is the single most random, loopy and bizarre subplot you can imagine. It's deeply weird, not funny, and it doesn't belong in this movie. The film is going for absurd but it arrives at WTF and just lingers there awkwardly. Cudi brings something to the absurd subplot but who ever directed this wildly charismatic performer to play himself as a depressive weirdo needs to find another line of work.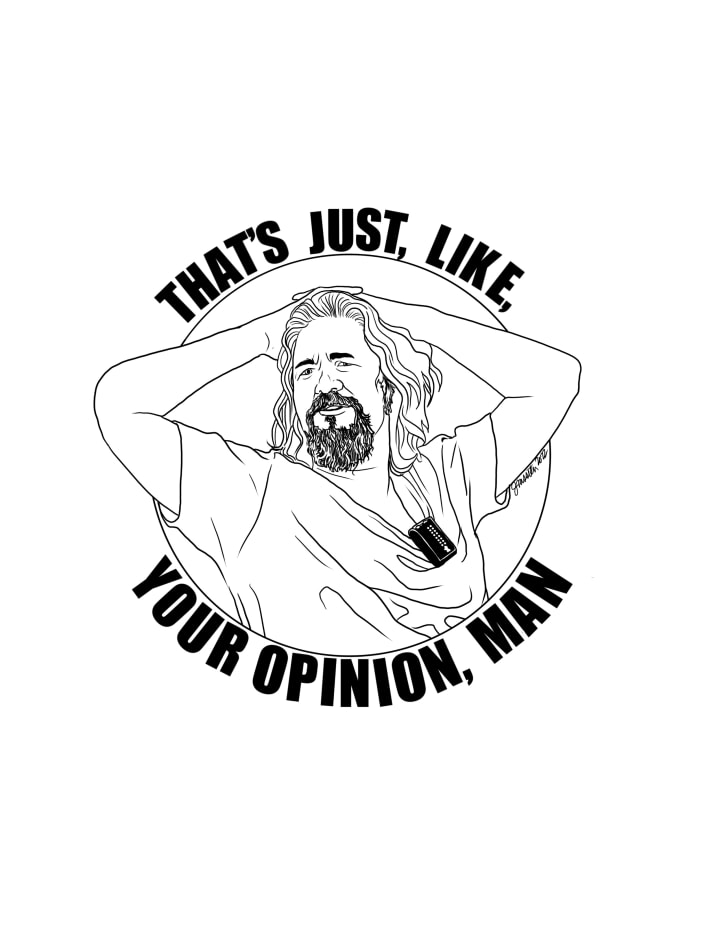 A boring stew of clichés, nostalgia, and dire amounts of exposition, House Party 2023 is a miserable film experience. The complete lack of effort by the makers of this film boggles the mind. Everything in the film appears to be have been tossed off in an afternoon, filmed in under 10 minutes, and edited together by a saint of a person. I can't imagine the suffering of the poor editor who had to try to make sense of this story which seems to shift motivation and purpose on a dime.
Find my archive of more than 20 years and nearly 2000 movie reviews at SeanattheMovies.blogspot.com. Find my modern review archive on my Vocal Profile, linked here. Follow me on Twitter at PodcastSean. Follow the archive blog on Twitter at SeanattheMovies. Listen to me talk about movies on the Everyone's a Critic Movie Review Podcast. If you have enjoyed what you have read, consider subscribing to my work on Vocal. If you'd like to support my writing, you can do so by making a monthly pledge or by leaving a one-time tip. Thanks!
About the Creator
Hello, my name is Sean Patrick He/Him, and I am a film critic and podcast host for Everyone's a Critic Movie Review Podcast. I am a voting member of the Broadcast Film Critics Association, the group behind the annual Critics Choice Awards.
Reader insights
Be the first to share your insights about this piece.
Add your insights