Movie Review: 'Falling for Chrismas' Falls Flat
Lindsay Lohan's comeback has begun but I hope it gets far better than the dreck of 'Falling for Christmas'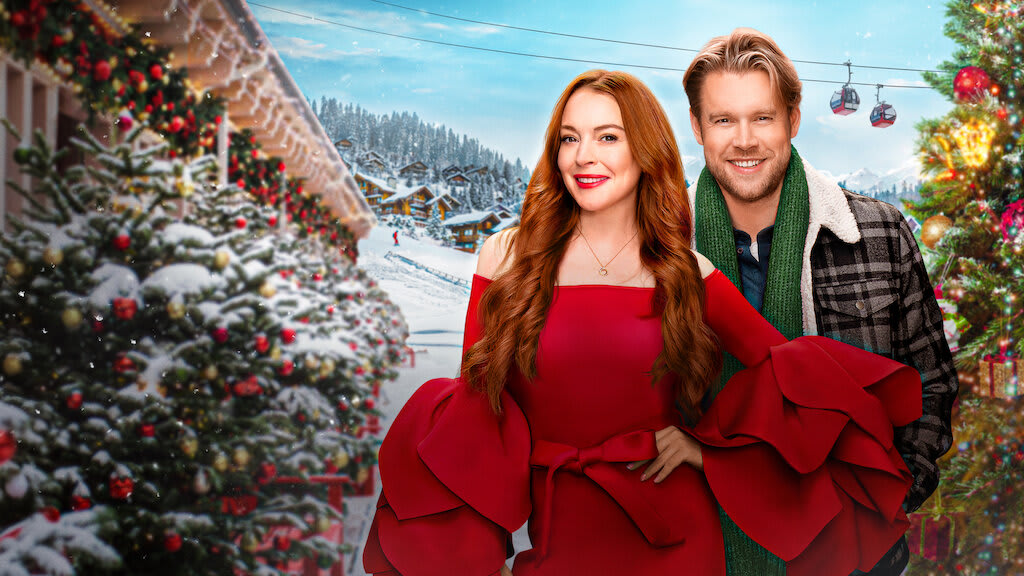 Falling for Christmas (2022)
Directed by Janeen Damian
Written by Jeff Bonnett, Ron Oliver
Starring Lindsay Lohan, Chord Overstreet
Release Date November 10th, 2022
Netflix
We all love a good comeback story. As much as our culture tears people down and enjoys a downfall from a massive height, we do love seeing someone bounce back. Lindsay Lohan certainly qualifies as someone who fell from great heights. After having become a major celebrity and a leading lady, she began a descent that was scrutinized and poked fun at for years on end. Battles in the tabloids with her family, public accounts of bad behavior and a series of truly awful movies, had left Lohan at the lowest of depths in popular culture.
Then, Lindsay went away. Pulling herself out of limelight and getting healthy was the best news. After having a brush with becoming another Hollywood tragedy, Lindsay has seemingly been welcomed back to the Hollywood fold. The announcement of a two picture deal with Netflix was met with excitement and old friends and co-stars like Jamie Lee Curtis cheered her on. That comeback has begun and, before we talk about the movie, we should note that viewing numbers for Falling for Christmas are reportedly quite good.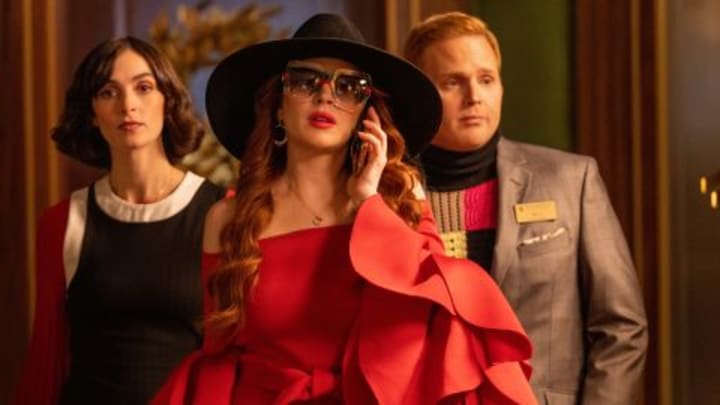 That bit of kindness out of the way, Falling for Christmas is a bad movie. It's not egregious or even unwatchable, but it's not good either. This incredibly basic holiday movie blends together elements of the Goldie Hawn comedy Overboard, a bit of It's a Wonderful Life, and the production design of every Lifetime Christmas movie to produce a most mediocre of modern Christmas movies. It's not Lindsay's fault, she has some spark here, but the whole of Falling For Christmas fails the returning star.
Falling for Christmas stars Lohan as Sierra Belmont, a wannabe influencer and daughter of a very rich ski lodge owner, played by veteran Soap Opera star Jack Wagner. Sierra has come to her dad's lodge to try and get out of taking an actual job. She wants to be an influencer like her flamboyant, yes that is a code word, boyfriend Tad Fairchild (George Young) whose life is dedicated to selfies, trending, and brand deals.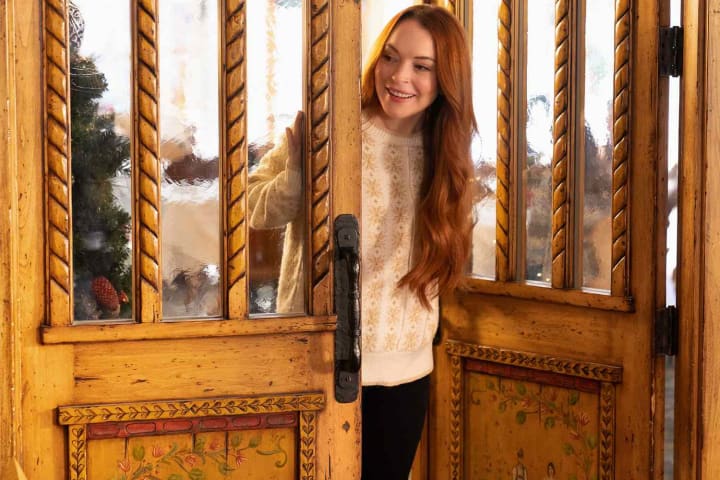 Here we have the first major misstep of Falling for Christmas. The movie has a very 50 year old man view of what an influencer is. The description is very much coming from a person who is upset that influencer is a job that people claim to have. The writing team does nothing to hide how they've only ever heard Boomer buzzwords about what an 'influencer' is and they are mad about it. Thus, the idea of Influencers is treated with boomer contempt for those damned kids.
The real love interest of Falling for Christmas is played by former Glee star Chord Overstreet. Overstreet plays the salt of the Earth single dad, Jake, the man who exists to turn the vapid influencer into an actual human being. This gets underway after Sierra falls down a mountain, bonks her head, and experiences movie amnesia. Because Jake is the one who found Sierra on the mountain and saved her life, he is told to take her home and take care of her. Is it standard practice to turn strangers with head injuries to other strangers? It is when you are in a movie like Falling for Christmas.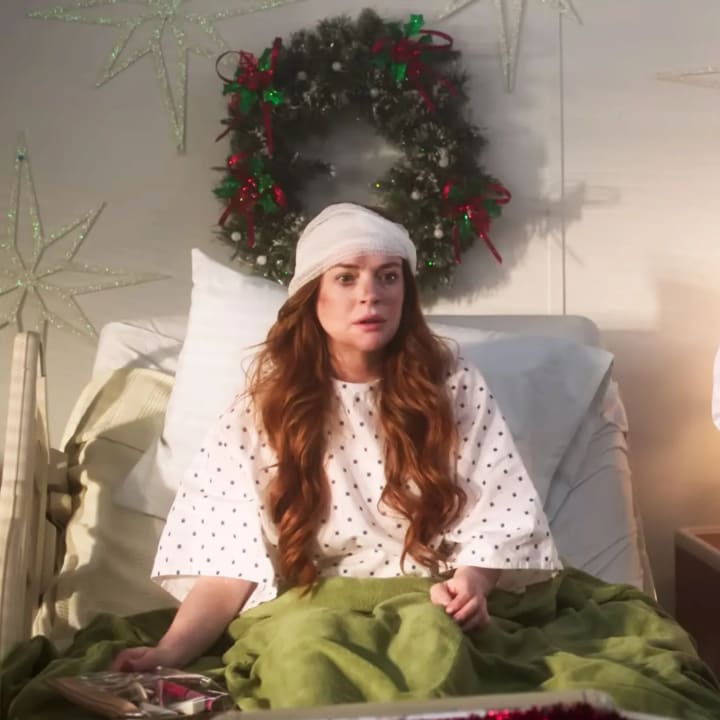 Of course, Jake has a little daughter who made a wish for a new mom for Christmas and indeed, the movie strongly suggests that Santa Claus intentionally crashed Sierra down the mountain, randomly choosing her to be the new mom to the precocious kiddie. Sierra indeed does fall for the kid and her dad and their small ski lodge that exists in the shadow of her father's high end ski lodge. Through learning to make a bed and flip a pancake, Sierra will slowly be turned into the perfect new mom until the plot requires for her to regain her memory.
Ugh! The gross, ugly implications of movies like Falling for Christmas are all present here. A woman longing to make her own mark in the world is dragged into a plot that will domesticate her and turn her into a wife and mother if it kills her. It doesn't matter what the female main character in a movie like this might want, they will be mothers and wives by the end of movies like this. It's so gross and it is nearly uniform, just about every Christmas movie like this go to desperate links to reinforce the value of the 50s nuclear family.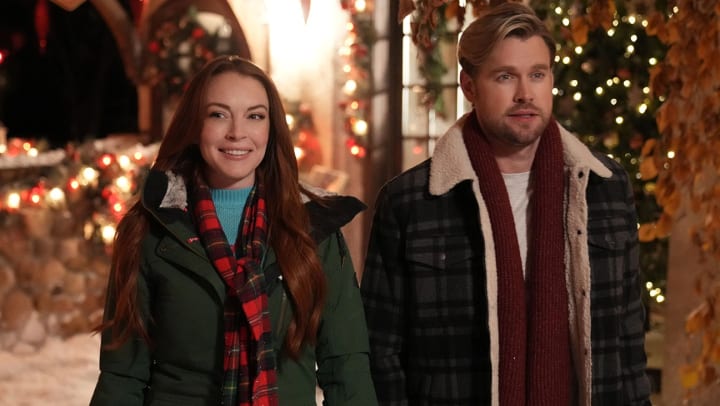 To her credit, Lindsay Lohan tries to give Sierra a life that isn't defined by the role she's being asked to play. She confronts her father, she has agency, she kicks the goofy boyfriend to the curb, but it's still all in service of getting to that traditional family dynamic. I'm not implying this is an insidious conspiracy to reinforce traditional values. No, my direct implication is that this is just what lazy, thoughtless, paycheck hungry writers fall back on when they want a quick payday.
That's the big takeaway on Falling for Christmas, laziness. This is a remarkably lazy movie. It's cobbled together from spare parts of better movies, the humor is the equivalent of bad Facebook memes, and the ending has the rote predictable outcome of a sunrise, it's completely, boringly inevitable. Lindsay Lohan goes a long way to make the bad stuff tolerable but she can't make up for all of the bad ideas and indolent storytelling. Despite Lindsay's comeback, Falling for Christmas falls flat on its face.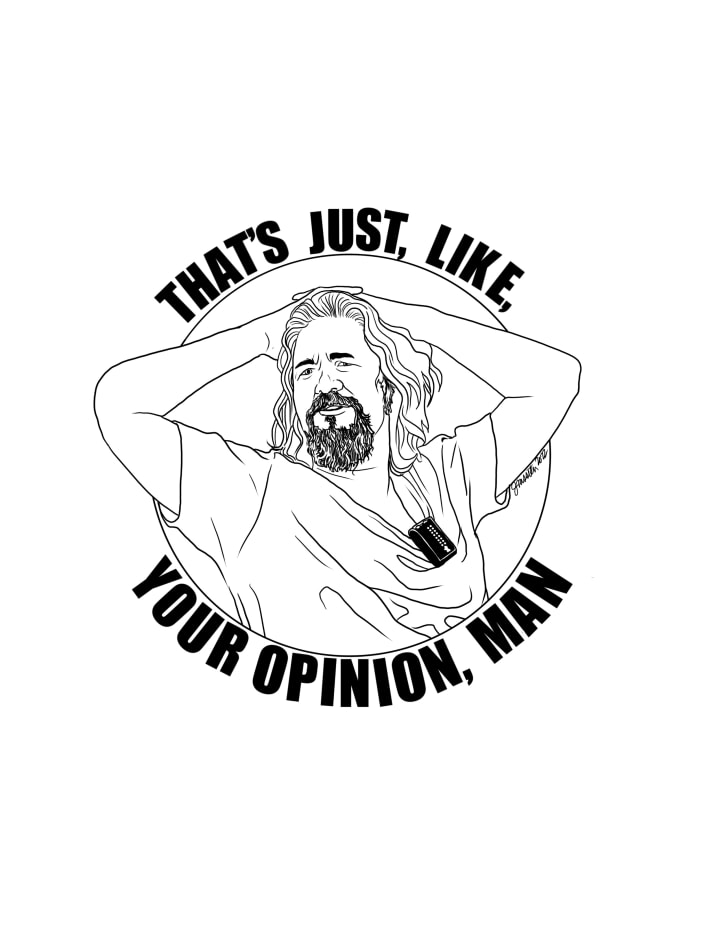 Find my archive of more than 20 years and nearly 2000 movie reviews at SeanattheMovies.Blogspot.com. Follow me on Twitter at PodcastSean. Follow the archive blog at SeanattheMovies. Listen to me talk about movies on the Everyone's a Critic Movie Review Podcast on your favorte podcast listening app. If you've enjoyed what you have read, consider subscribing to my writing here on Vocal. If you'd like to support my writing you can do so by making a monthly pledge or by leaving a one time tip. Thanks!
movie
About the author
Hello, my name is Sean Patrick He/Him, and I am a film critic and podcast host for Everyone's a Critic Movie Review Podcast. I am a voting member of the Broadcast Film Critics Association, the group behind the annual Critics Choice Awards.
Reader insights
Be the first to share your insights about this piece.
Add your insights