Movie Review: 'Creed 3' is Exceptional
A macho exploration of emotion, trauma, and catharsis, Creed 3 is a rich, textured, thoughtful and incredible film.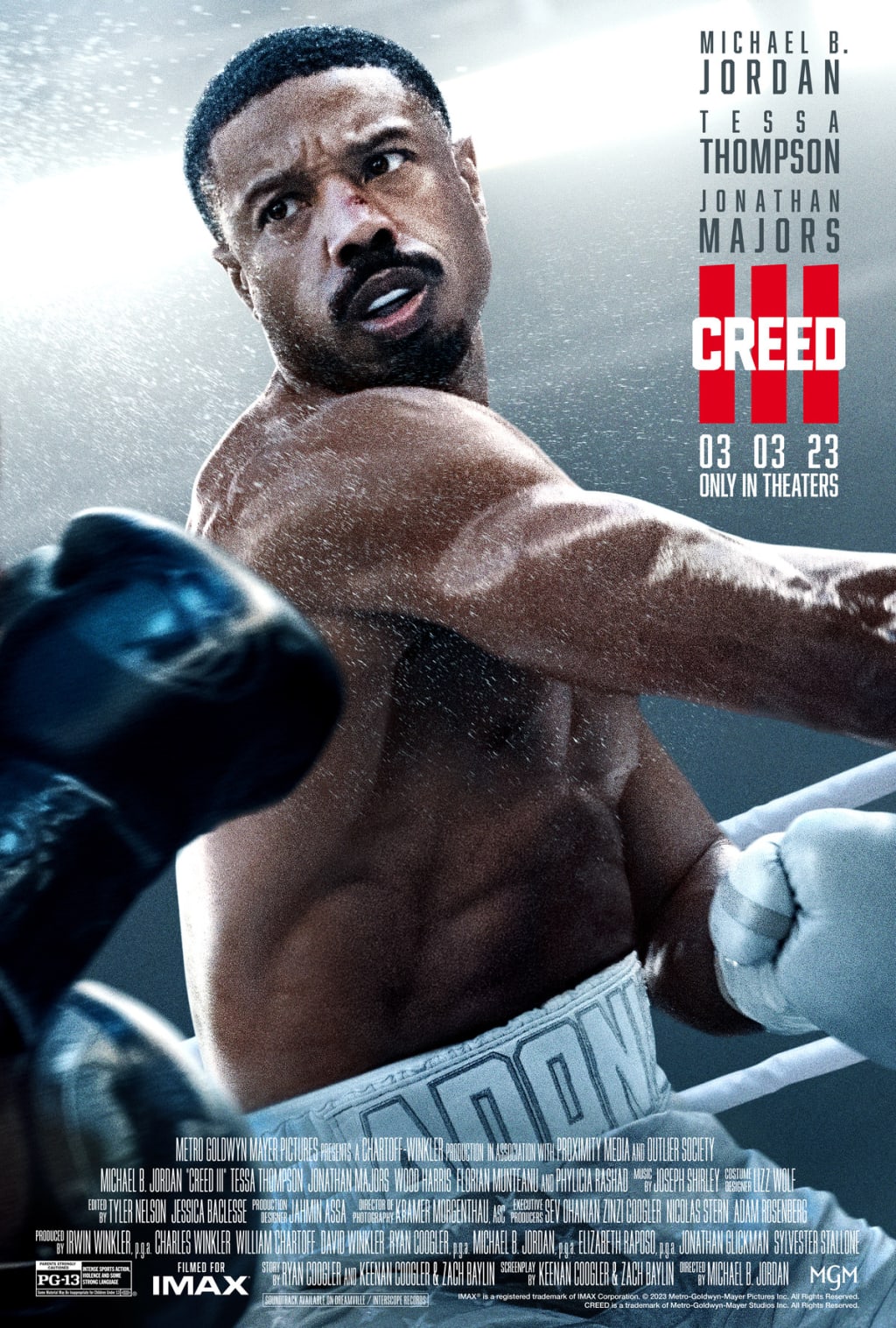 Creed 3 (2023)
Directed by Michael B. Jordan
Written by Keenan Coogler, Zach Baylin
Starring Michael B.Jordan. Jonathan Majors, Tessa Thompson
Release Date March 3rd, 2023
Published March 2nd, 2023
Creed 3 is an exceptional film. The culmination of the Rocky/Creed franchise, directed by star Michael B. Jordan, brings not only the story of Adonis Creed to a close but, indeed, the complete evolution of the Rocky franchise to a place of peaceful self realization. A conversation about masculinity, emotional vulnerability, and the various healthy and unhealthy ways that men, specifically, process complicated emotions and long term trauma, reaches a place of genuine catharsis in the story of Adonis Creed and his opponent, Diamond 'Dame' Damian Anderson, played by Jonathan Majors. (Yes, I know there may be a 4th Creed, but this is better as a finale in my opinion.)
Creed 3 opens with a seeming ending. Adonis Creed is having his final fight. Fighting in the famed arena in South Africa where Muhammad Ali had his greatest triumph, Adonis ends his career as the undisputed World Boxing Champion. Cut to three years later and Adonis seems to find that retirement suits him. He's spending a healthy and loving amount of time with his lovely wife, Bianca (Tessa Thompson, and his beautiful daughter, Amara (Mila Davis-Kent), lovingly and gracefully adapting to life as a father to a young hearing impaired child.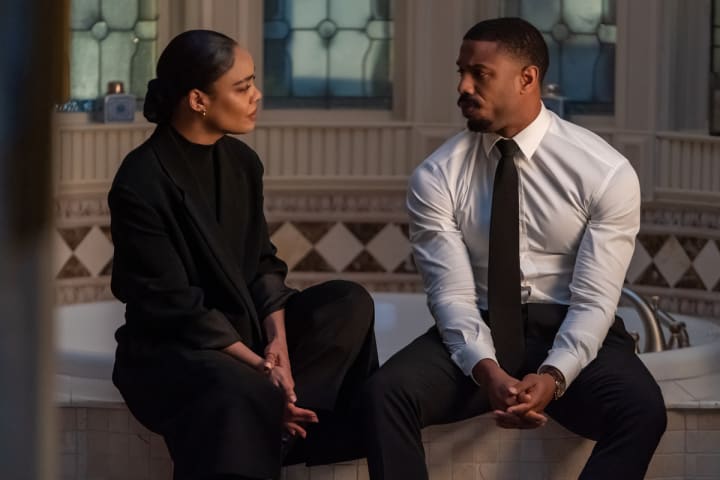 Signs of Adonis' healthy transition to life post-boxing are everywhere including in his professional life working as a boxing promoter. Adonis is training the next generation of fighter including the latest Undisputed World Champion, Felix Chavez (Teofimo Lopez), who is about to fight Creed's former foe turned friend, Victor Drago (Florian Munteanu). Naturally, since all is going so well in Creed's life, he's being set up for a major complication.
That complication arrives in the form of a figure who looms large in Creed's past. 'Diamond Dame' Damien Anderson (Jonathan Majors), grew up with Adonis and served time with him in a brutal juvenile detention center. The two were subjected to abuse and survived that together. When Dame turned 18 and the two were no longer in juvenile detention, Adonis was his cornerman as Dame became the top ranked Golden Gloves fighter on the West Coast.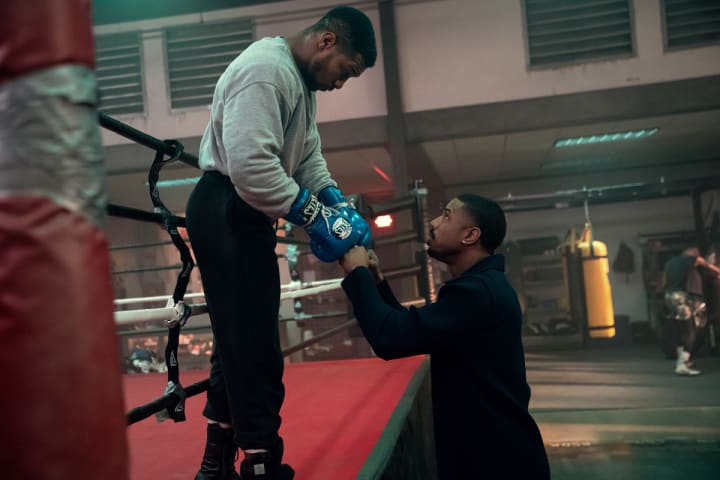 That's when something happened that would change each of their lives. A man from Creed and Dame's past arrives suddenly and Adonis attacks him, only to himself then be attacked by others. Dame rescues Creed with an elicit weapon and the Police arrive just in time to arrest Dame while Creed manages to run away and escape. Dame spent the next 20 years behind bars while his friend rose up to become one of the most successful fighters in the history of the sport, all the while running from his past and those that might remind him of his past trauma.
The relationship between Dame and Adonis is an unspoken conversation about the past. It's as if Creed's childhood trauma has taken a human form and was preparing to violently confront him. And here is where Michael B. Jordan's remarkable acting and direction truly comes into focus. Without speaking directly or openly about the past, Jordan directs Creed and Dame to reflect their trauma through the very masculine expression of controlled violence. It's not the most healthy way to deal with emotional trauma, but it's the best way for these two closed off, emotionally raw men to find an emotional culmination of their traumatic bond.
What the makers of Rocky and now Creed understand on an innate, unspoken, level is the often unhealthy but true link between emotional trauma and physical violence and how it can take an actual fight to breakthrough emotional barriers. For Adonis Creed, he needs to fight and defeat Dame because Dame is a representation of everything that has held him back emotionally since his childhood. Dame is a physical reminder of the horrors he experienced, the abuse he survived. He's also a representation of regret and shame for Creed having been responsible for his closest friend going to jail and his having abandoned his friend to that fate.
Creed isn't yet in an emotionally mature place to deal with these traumas. Thus, his only safe outlet, ironically, is a physical fight, one that can provide a physical and emotional catharsis for himself and for Dame whose resentment toward Creed is mixed with the grief over the abandonment of their friendship, the lingering emotional connection he feels toward Creed colored by a raging desire for revenge against his friend for living the life, and having the success, that he feels should have been his, or, at least, they should have shared together.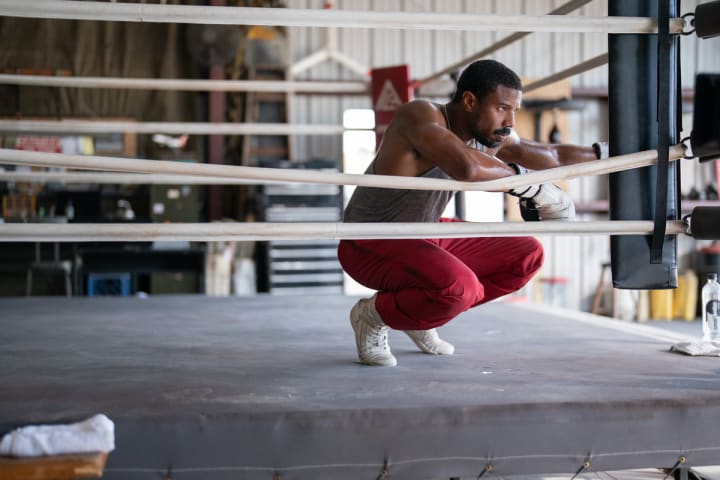 Self Actualization is a bit of a buzz term but it has a deeper meaning once you get past how some people use it. All of us, if we are willing to acknowledge it, are on a journey of Self-Actualization. It's a journey of being our most honest and authentic self. It's achieved incrementally over a lifetime. It's recognizing and confronting our flaws and fears. It's about holding yourself accountable. It's also about building a stable foundation from which to live an authentic life.
For people who have faced significant trauma and instability at a young age, finding a safe and stable place of trust among a family or a self-created community can be a nearly impossible emotional journey. Fear of being judged or mistreated for past misdeeds creates an instability often ignored by those who try to project confidence as a front against the trials of life. Anxiety comes from having what you see as stability rendered unstable. For Adonis Creed, for all that he's achieved in his life and career, he has this particularly unstable part of himself, a part that he's afraid to bring forward, a part so vulnerable that it threatens the life that he's built.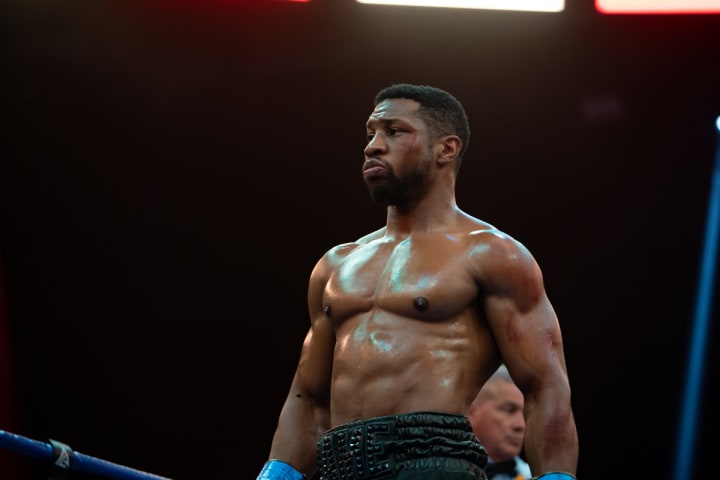 That instability arrives in Creed 3 in physical form in Dame. Without openly discussing it, in fact while the character willfully tries to avoid the subject out loud, that conversation about Adonis Creed's insecurities and anxieties is being expressed through physicality, through trouble between himself and his wife and trouble between himself and his mother, Phylicia Rashad, and between himself and his boxing family, headed up by trainer and business partner Duke (Wood Harris). The longer Creed willfully avoids confronting his insecurities about his past, the more the trouble builds.
That boiling cauldron of emotions leads to the big fight at the end of Creed 3 and while this is the expected end point for a movie about boxing, it feels so much more important because of all that came before it, the emotional building up to this explosion of physicality as two men, each driven by angst, fear, and an inability to explore their insecurities through words, head into the ring to physically purge themselves of the past and reach a place of cathartic understanding in the one way they know how. It's not a healthy approach to dealing with your emotion, but it's better than some alternatives for these two characters.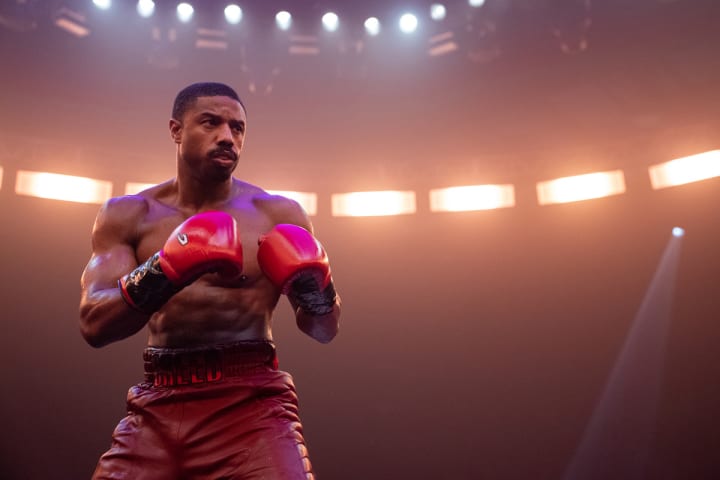 The fight is remarkable. Michael B. Jordan takes himself and Jonathan Majors to Dodgers stadium for the fight and begins the scene in a conventional setting with a full crowd before melting all of that away until it's just these two men, alone in the ring, trying to punch there true feelings into each other, trying to physically force the other man to understand where they are coming from, to understand their hurt, insecurity, and trauma and reach a place where they can reconcile their feelings and put the past behind them. It's a phenomenal scene and Michael B. Jordan as both an actor and a director has a lot to be proud of in the execution of it.
Creed 3 is an exceptional film of remarkable emotional depth. Michael B. Jordan uses the familiarity of a sports narrative to drill into the psyche of Adonis Creed and explore his emotional depths in new and fascinating ways. He's met every step of the way by Jonathan Majors whose determined, angry, bitterness is written in his very being. Though he's on screen far less than Jordan, Majors invests just as much raw emotion and catharsis into Dame as Jordan gives to Creed. It's a titanic performance, one of massive physical strength matched by an equally powerful emotional longing expressed through bitterness and rage. Majors may be our best working actor at the moment.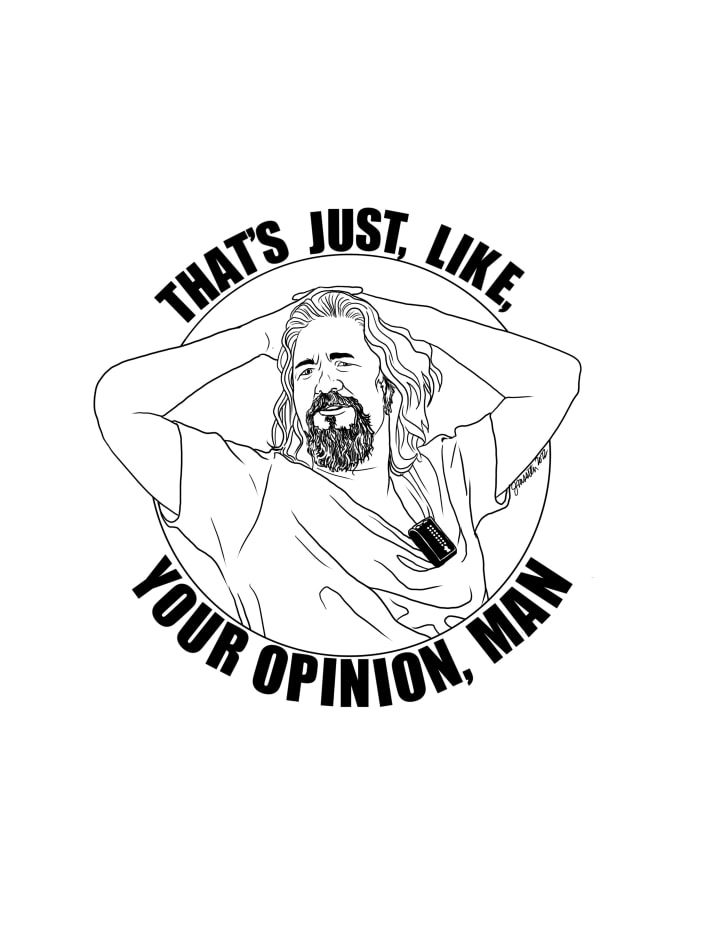 Creed 3 is a must see film.
Find my archive more than 20 years and nearly 2000 movie reviews at SeanattheMovies.blogspot.com. Find my modern review archive on my Vocal Profile, linked here. Follow me on Twitter at PodcastSean. Follow the archive blog on Twitter at SeanattheMovies. Listen to me talk about movies on the Everyone's a Critic Movie Review Podcast. If you have enjoyed what you have read, consider subscribing to my writing on Vocal. If you'd like to support my writing you can do so by making a monthly pledge or by leaving a one-time tip. Thanks!
About the Creator
Hello, my name is Sean Patrick He/Him, and I am a film critic and podcast host for Everyone's a Critic Movie Review Podcast. I am a voting member of the Broadcast Film Critics Association, the group behind the annual Critics Choice Awards.
Reader insights
Be the first to share your insights about this piece.
Add your insights