Movie Review: 'Cocaine Bear' is as Good as the Memes it Created
Cocaine Bear is absurd, violent, and very funny.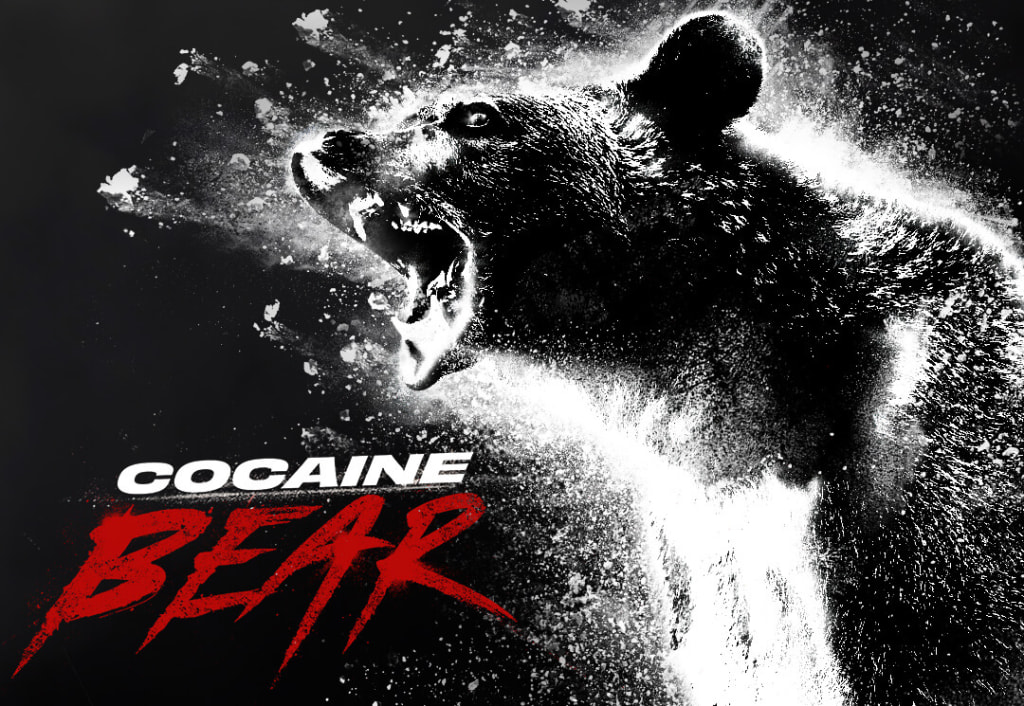 Cocaine Bear (2023)
Directed by Elizabeth Banks
Written by Jimmy Warden
Starring Keri Russell, Margo Martindale, Jesse Tyler Ferguson, Brooklynn Prince, Ray Liotta, O'Shea Jackson, Alden Ehrenreich
Release Date February 24th, 2023
Published February 23rd, 2023
Cocaine Bear makes a very big promise with its bizarre premise and I am happy to say that it mostly lives up to that promise. As directed by the very funny Elizabeth Banks, Cocaine Bear delivers a Black Bear that is, indeed, very high on Cocaine. Being high on cocaine, the Bear becomes highly aggressive, angry, and agitated. Thus, a bear that would normally prefer not to interact with humans becomes a violent, murderous beast, especially if you happen to have some more cocaine on you, this bear loves cocaine.
The story of Cocaine Bear kicks off with a very funny scene. A man who is clearly high on cocaine is dancing around an airplane and tossing bags filled with cocaine off the plane and into a mountainous area of Georgia. The man plans on letting the plane crash to divert attention from the massive amounts of cocaine being dropped from it, but before he can leap out of the plane to accompany his cargo, the man manages to knock himself unconscious and fall out of the plane to his death.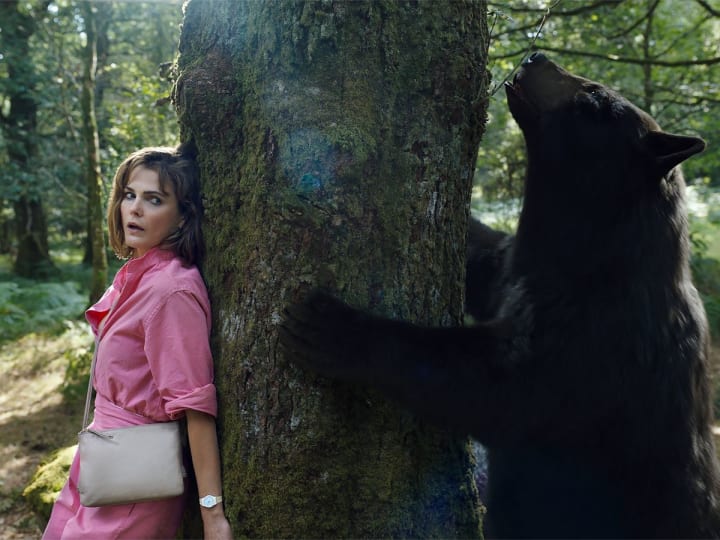 This death helps set to the tone for a violent, disturbing and quite funny dark comedy. Once we've established that there is cocaine in the forest and a bear has ingested a lot of it, we watch as disparate groups of people head into the forest, mostly unaware that cocaine has turned a mostly docile bear into a ravenous, cocaine addicted monster. Among our main cast are a pair of children played by Brooklynn Prince and Christian Convery, they're skipping school for an adventure. Hot on their trail is the girl's mother, played by Keri Russell. She's accompanied by a Forest Ranger, played by Margo Martindale, and her crush, an animal care advocate played by Jesse Tyler Ferguson.
Then, there are the drug dealers, out to retrieve their drugs. O'Shea Jackson and Alden Erhenreich are flunkies for a drug dealer, played by Ray Liotta. They are to retrieve the drugs by any means necessary or possibly face the wrath of Columbian drug kingpins. They will be joined unwillingly by a police detective, played by Isaiah Whitlock. The detective has been looking for a way to bust Liotta's drug dealer and he sees getting these bags of cocaine as a chance to put Liotta behind bars. Naturally, they will all come face to face with a bear that is off its face on cocaine and each will be lucky if they manage to get out of the forest intact.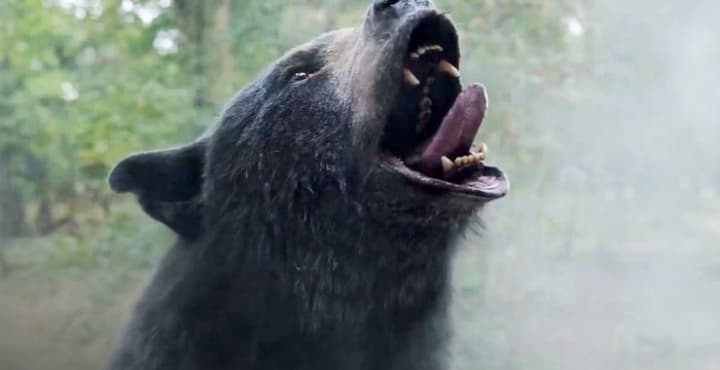 The bear on human violence in Cocaine Bear is as gory and hilarious as the trailer for Cocaine Bear promises. Watching the bear attack hapless victims, those aware and unaware of the bear being under the influence, is truly hysterical, shocking, bloody and well accomplished. Various different body parts cut from bodies are used to show you how shocking and horrific these deaths are and yet, the film keeps some of the worst violence offscreen. It's a tricky balance but director Elizabeth Banks mostly pulls it off. We still get a strong amount of blood and guts but not so much that the film would receive an NC-17 rating, a rating it would surely earn if we were to see more of these gory attacks.
Cocaine Bear has a tricky tone as it is playing for laughs and scares. I'm happy to say that the film achieves a tone that is just about perfect in capturing the absurdity of a bear on cocaine and the fear of those who come across this coc'd up bear. Banks does well not to make her characters unlikable; you're not asked to root for the Bear aside from maybe a few moments at the end when the bad guy of the movie is doing bad guy things. Then, you kind of want to see Cocaine Bear provide some retribution. Beyond that however, the characters are all likable and play their confusion over a bear that is high on cocaine for great laughs.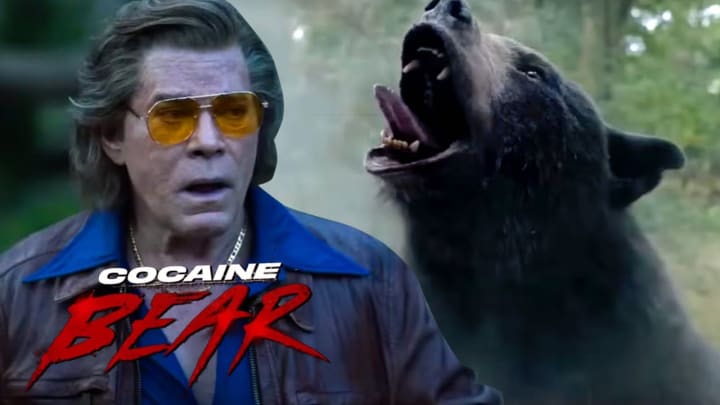 I was worried going into Cocaine Bear that we would have another Snakes on a Plane on our hands. Like Snakes on a Plane, Cocaine Bear became a meme just as soon as the first stills from the movie dropped online. The trailer, featuring the iconic song, White Lines, further Meme-ified the film and pushed it toward becoming a movie that would be seemingly incapable of meeting its hype. It's the same thing that happened to Snakes on a Plane and that film wildly failed to capture the fun of the memes it spawned. Thankfully, Cocaine Bear mostly met my hopes for it, it's a wildly funny, deeply absurd, and goofily violent movie befitting the glorious title, Cocaine Bear.
Find my archive of more than 20 years and nearly 2000 movie reviews at SeanattheMovies.blogspot.com. Find my modern review archive on my Vocal Profile, linked here. Follow me on Twitter at PodcastSean. Follow the archive blog at SeanattheMovies on Twitter. Listen to me talk about movies on the Everyone's a Critic Movie Review Podcast. If you've enjoyed what you have read, consider subscribing to my work on Vocal. If you'd like to support my writing you can do so by making a monthly pledge or by leaving a one-time tip. Thanks!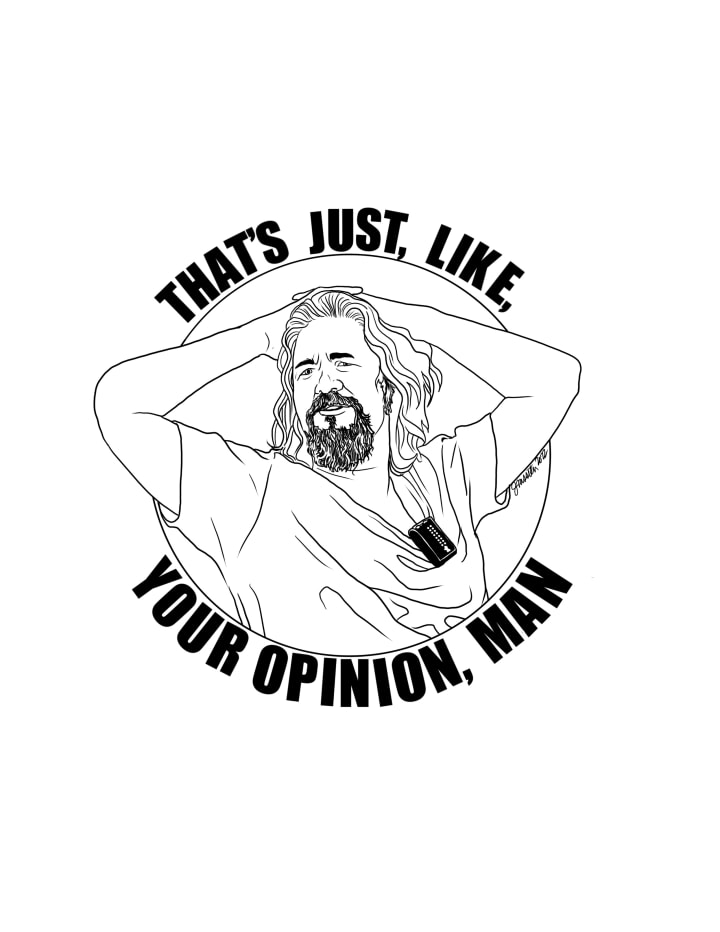 About the Creator
Hello, my name is Sean Patrick He/Him, and I am a film critic and podcast host for Everyone's a Critic Movie Review Podcast. I am a voting member of the Broadcast Film Critics Association, the group behind the annual Critics Choice Awards.
Reader insights
Be the first to share your insights about this piece.
Add your insights