Movie Review: 'Champions' is a Truly Fun Sports Flick
Woody Harrelson is terrific and Champions is really fun.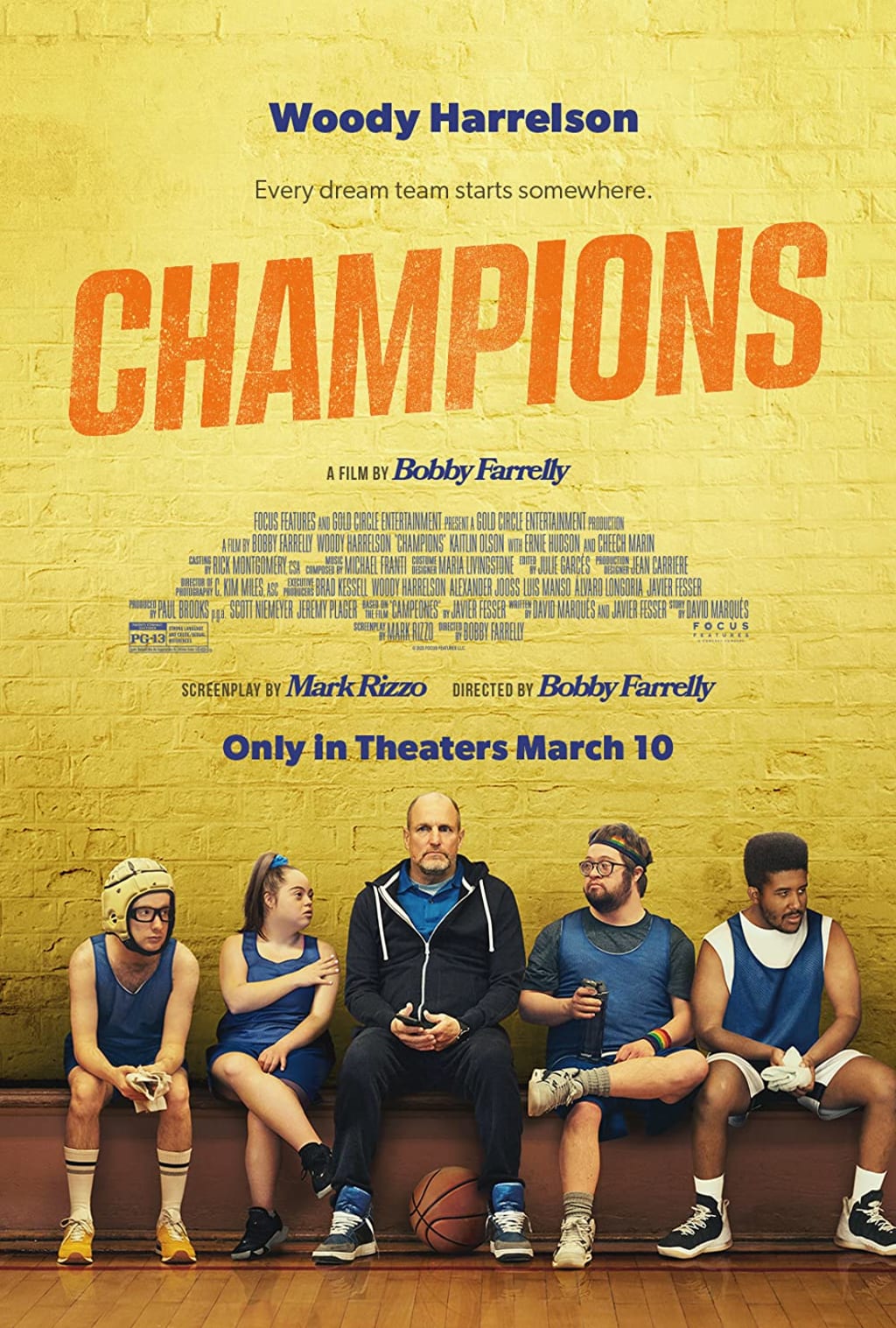 Champions (2023)
Directed by Bobby Farrelly
Written by Mark Rizzo
Starring Woody Harrelson, Kaitlin Olson, Ernie Hudson
Release Date March 10th, 2023
Published March 7th, 2023
It's a tricky thing, representation in modern media. On the one hand, you want that representation to be sensitive and compassionate. On the other hand, you need to draw in some flaws that make your characters more human being than saints of proper representation. The new movie Champions brings forward strong representation of a community of intellectually disabled people while still making them human and flawed. Director Bobby Farelly takes great care not to let these characters be simplistic, safe representations of their community, but rather well rounded, unique and quite charming individuals.
Champions stars Woody Harrelson as disgraced basketball coach, Marcus Marakovich, Marcus managed to destroy his entire career in a single night, though those who know him well, like his boss, Phil (Ernie Hudson), know this has been coming on for some time. Nevertheless, in this one night, Marcus manages to shove Phil on the court in front of a large crowd and many cameras before getting thrown out of the building. Then Marcus gets drunk, drives, and smashes into the back of a cop car. He's officially fired the following day.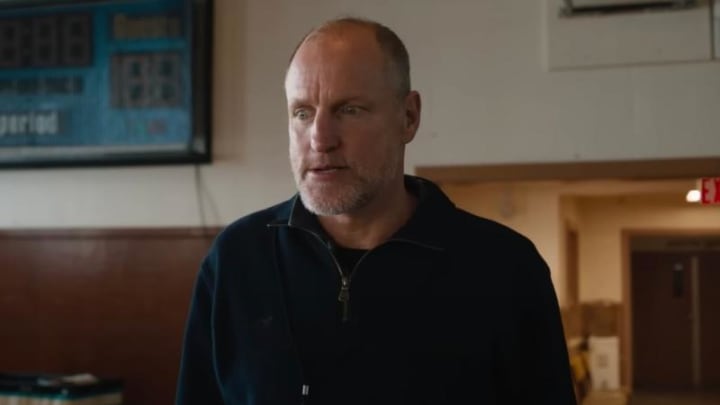 In court, Marcus narrowly avoids a prison sentence by accepting a community service assignment. Marcus will be the Coach of the Des Moines, Iowa Friends, a basketball team for the intellectually disabled. In classic movie fashion, it's a ragtag bunch for whom basketball is fun but mostly an excuse to spend time together. Marcus' notion of teaching fundamentals or plays such as the Pick & Roll, are lofty goals to say the least. Marcus can't even get one of his players to stop shooting the ball by throwing it backwards over his head.
There is nothing special about Marcus' character arc. Marcus is here to go from being a guy who doesn't connect with the members of his team on a human level to someone who loves his players as people more than just players. There is also a typical sports movie plot unfolding with the Friends getting so good under Marcus' leadership that they earn their way to the Special Olympics basketball championship. These are tried and true tropes, relatively predictable. Thankfully, as a veteran filmmaker, and quite a good one, Bobby Farrelly knows he needs to color in the margins of this plot to make something more of it.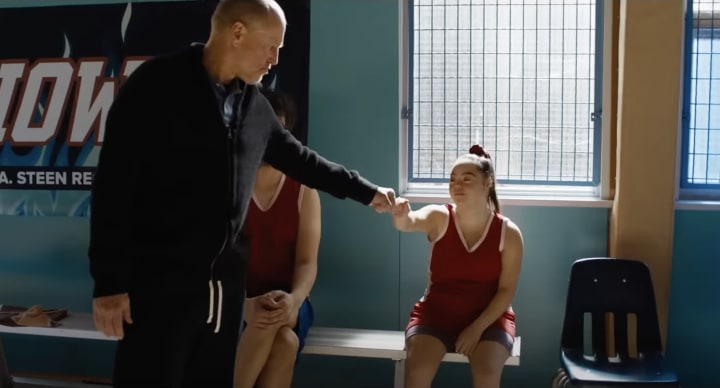 Thus Farrelly includes a very not typical romance between Harrelson's Marcus and the sister of one of his new players, Alex, played by Kaitlin Olson. Farrelly subverts convention, ever so slightly, by having Marcus and Alex meet before the story begins. The film opens with Marcus and Alex finishing a rather forgettable Tinder hook up with him trying to get her to leave and her eagerly trying to leave. Olson's Alex is not the kind of character that typically comes back in a movie like this. Usually, this character is a functional character, one to demonstrate the lack of character in our main character, a lesson they need to learn about being a better, more thoughtful or caring person.
Olson brings an incredibly welcome bit of edge and tension to this character. She's not a classic romantic interest. Rather, she's as messed up as he is but knows it and is actively trying to be a better person while he's being dragged along by the plot. Olson and Harrelson have a strange anti-chemistry that becomes a genuine romance over time and it gives Champions a fun story to lean on while the more familiar stories are playing out. Olson is terrific and I would love to see more of her in movies like this.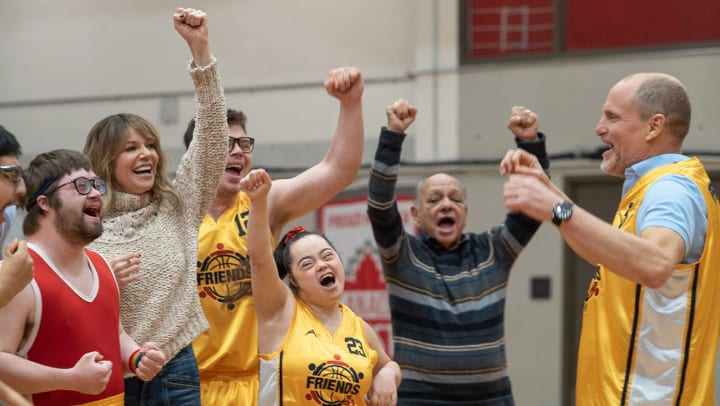 The players on the basketball team are a colorful, charming and quite fun group of people. I adored each of them. I'm trying to praise them without it seeming condescending, it's going to come off like I am just praising them for existing but truly, each performer is playing a fun beat of their own. If you are demanding I name a favorite, I would have to say Madison Tevlin as Constantina. She takes over scenes that she's in with a powerhouse energy. One terrific scene has her throwing Harrelson's coach out of the locker room so she can do the halftime speech. She's terrific. But all of these players are wonderful in Champions.
Champions is a sweet, fun, slightly predictable, but always entertaining comedy. Wood Harrelson is just the right star for this movie. Like Olson, he's not a typical actor for this role. Harrelson keeps Marcus a little gruff and grumpy throughout, even as he's growing and learning and becoming a better person. Harrelson's energy is just the right tone for a movie that needs to strike the right balance between saccharine and edgy.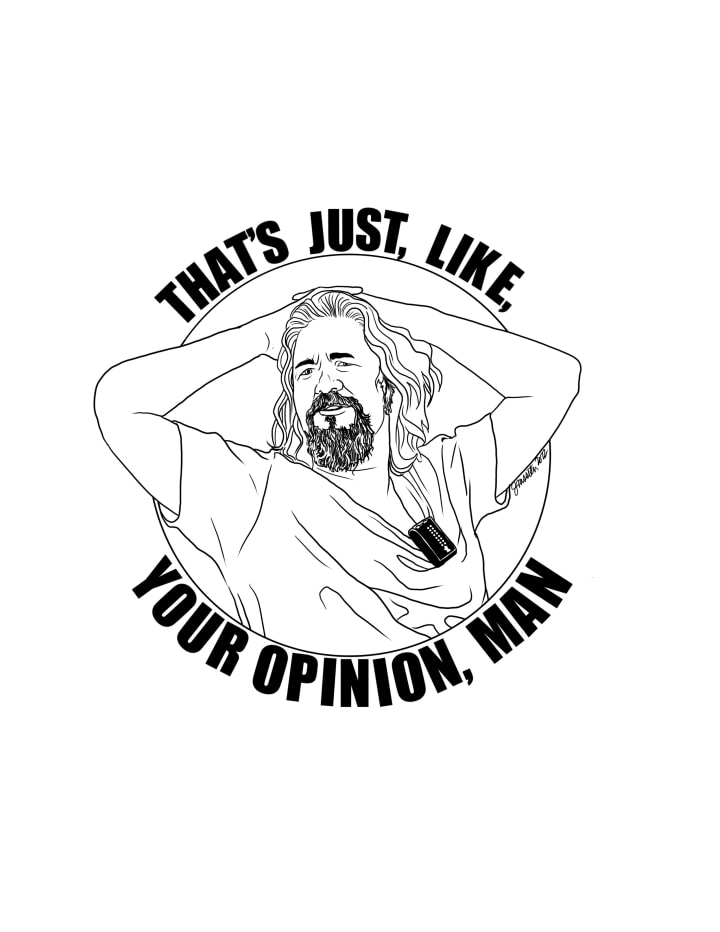 Find my archive of more than 20 years and nearly 2000 movie reviews at SeanattheMovies.blogspot.com. Find my modern review archive on my Vocal Profile, linked here. Follow me on Twitter at PodcastSean. Follow the archive blog at SeanattheMovies. Listen to me talk about movies on the Everyone's a Critic Movie Review Podcast. If you have enjoyed what you have read, consider subscribing to my work here on Vocal. If you'd like to support my writing, you can do so by making a monthly pledge or by leaving a one-time tip. Thanks!
About the Creator
Hello, my name is Sean Patrick He/Him, and I am a film critic and podcast host for Everyone's a Critic Movie Review Podcast. I am a voting member of the Broadcast Film Critics Association, the group behind the annual Critics Choice Awards.
Reader insights
Be the first to share your insights about this piece.
Add your insights