Movie Review: 'Black Widow'
My breakdown of 'Black Widow' and the origin of Natasha Romanoff. Plus, a potential face-off between Florence and Ronin in 'Arrow'.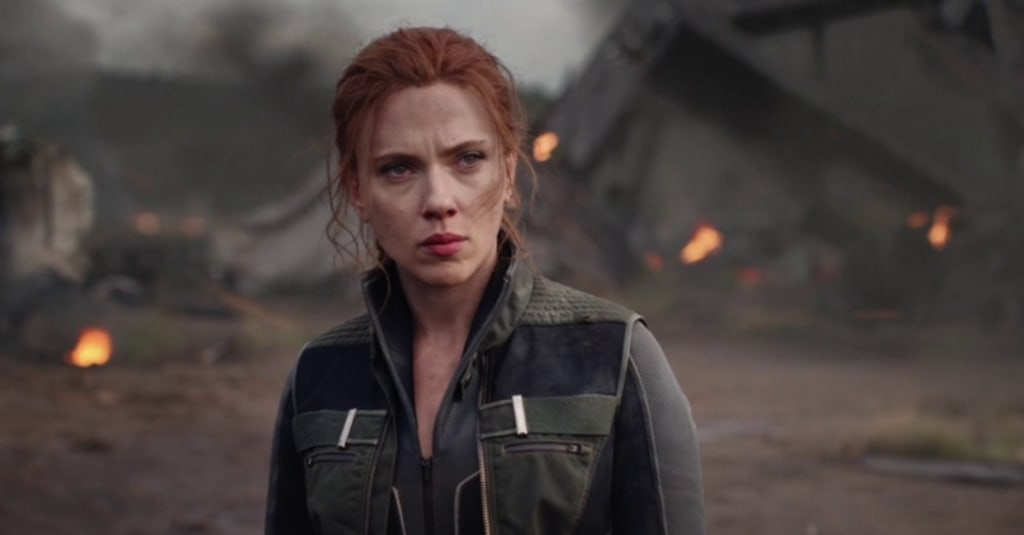 Image Credit: @BlackWidow
Welcome, Black Widow fans!
What an amazing film I witnessed a few nights ago.
Natasha Romanoff was the star of the film and never disappoint.
In 'Black Widow', we see events unfold about her backstory that we've never seen before, which played out well. So, Natasha Romanoff reunites with her Russian family after 20 long years.
The setup for this movie was actually pretty good. From beginning to end, even the post credits allowed us to see what will happen next.
The Spy Parents Working Together
This movie does a really good job at making you feel attached to this family of spies and how they work together as a team. After this setup, the film has a great deal of enjoyment in it.
Some of the things I enjoyed about 'Black Widow' are of course the action scenes and the CGI action scenes. All of the explosions and excitement that you would expect from this big blockbuster movie delivered well.
Natasha strolling at the train station
Since this movie took place after 'Captain America: Civil War', we know how Black Widow will perform. This film looks like any other Marvel movie with insane action scenes and comedic reliefs. What frustrated me about MCU films is they always deflect things with jokes. Jokes are fine and can be added to the experience.
However, there are certain scenes where it doesn't need jokes all the time, especially when it talks about girl trafficking. This topic alone caught my attention when it happened in the beginning of this film.
What this film showed us was girls being put in trafficking as auctions to be trained as assassins. In Natasha's case, she was taken away from her parents, along with her sister, who thought they loved them. As a result, they were trained to become dangerous assassins throughout the years.
Florence
I loved everything about Florence's character and how she was portrayed. Florence played her role to a tea. From fighting her sister, to riding alongside her. Even fighting with her against controlled trained assassins was a stone cold killer move.
There were moments in this movie where both Florence and her sister Natasha had their bonding during their journey.
In the post credits, where we see Florence arriving at Natasha's burial site.
This broke my heart completely.
I hope you readers felt this same sentiment as I watched this unfold. 20 years later, Natasha Romanoff is on a run to escape from the FBI due to her involvement with her fellow friend, Steve Rogers (Captain America) during 'Captain America: Civil War'.
Sister VS. Sister
Soon after, she finds her lost sister and both of them battled it out in a rustic, home apartment. Along the way, Natasha and her sister became close and was on a mission to rescue their father from prison.
After the prison escape, all three of them decided to search for the mother, who was found on a private, designated area.
There were moments in this movie where Natasha had flashbacks of being involved with the explosion where the little girl arrived inside the building. 20 years later, the same girl that got injured due to the explosion was the same person who attacked her at the bridge.
The Spy Family
The drama for this movie exceeded all of my expectations. It literally went to the next level. The moment that brought this film together was when the family of spies fought their way to find the culprit of creating the assassins.
In the end, the girl who grew up as an assassin was saved by a chemical that can reverse the spell. This same antidote worked for the other women assassins.
For saving Natasha's life, the trained assassins
The heroes with Black Widow did great contributions to make this movie that much wonderful. From the artistic fighting scenes to a family reuniting together for one common goal was great to see. Overall, this movie was very entertaining.
The Red Guardian flexes muscle
The chemistry between the Red Guardian and Florence was undeniably funny. The Red Guardian was a great brute, which made this film even more entertaining.
I was somehow frustrated that the Red Guardian never had those moments where he can shine like Natasha did. Maybe it's because she is a Marvel character and he is not at that top level yet. Even his fight with task master was a bit cameo-ish and was cut right away before you can enjoy the scene. As a result, it didn't gave us the opportunity to sit and enjoy the fight.
Lessons Learned
What I learned about this film is learning more about yourself and not feeling regrets for what you did in the past. Furthermore, it is good to move on from a lost loved one with peace in your heart. The journey to becoming you everyday is what Natasha did in all of her Marvel films.
Natasha's story was heard in a huge way after coming from trafficking as a young girl and grew up to become the world's Marvel heroes. We all can learn from her. Never give up on yourself during moments of failure and always find the strength from having a good support system around you.
There will be a lot of crying and laughter in our lifetime. It's the moments we spent with our loved ones and friends along the way will help us become better as human beings. Sacrificing your own life to save millions of people just by falling down from a cliff to retrieve the 'Soul Stone' (Marvel's Avengers: Endgame).
That is what I learned from this movie.
The 'Black Widow's heroics from previous Marvel films has finally gotten her the solo movie she always wanted and more. I hope you readers feel the same sentiment.
Movie Rating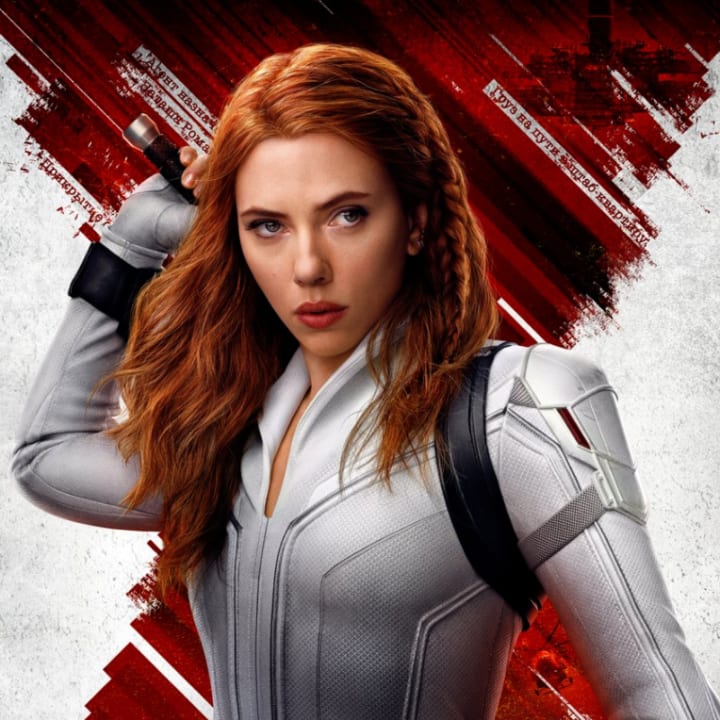 Based on the backstory of Natasha and how she and her sister end up in trafficking to become spies, along with insane fighting scenes, I will rate this movie a 10/10. This is a film I would honestly watch over and over again.
There will be a lot of mixed reviews about this film entirely. Nevertheless, I was definitely entertained and hope you readers did the same.
That is all the reviews I have for you today folks!
Ronin is coming!
At the end of the post credits, there was an agent who stood beside Florence at Natasha's burial site. As the agent pulled out a picture of Ronin and told Florence what he did to Natasha, there was a revenge aura in the air. Hopefully when the 'Arrow' film comes out, we will see both Ronin and Florence face off at the post credits.
Would that be a sight to see?
I am definitely looking forward to that fight!
Like what you read?
You can kindly send me a gift and share my work on your social media platforms to help contribute to my next movie adventure!
Please make sure to send a gift on my profile for support if you enjoyed reading my posts!
As always, stay safe and stay tuned to my next post!
About the Creator
The Slam Dunk Effect is a place where I write about trailer and movie reviews, along with entertainment where readers come to read.
Reader insights
Be the first to share your insights about this piece.
Add your insights