Movie Review: 'Beau is Afraid' is My Favorite Movie of 2023
The brilliant Ari Aster returns with another mind-expanding thrill ride rich in subtext and scares.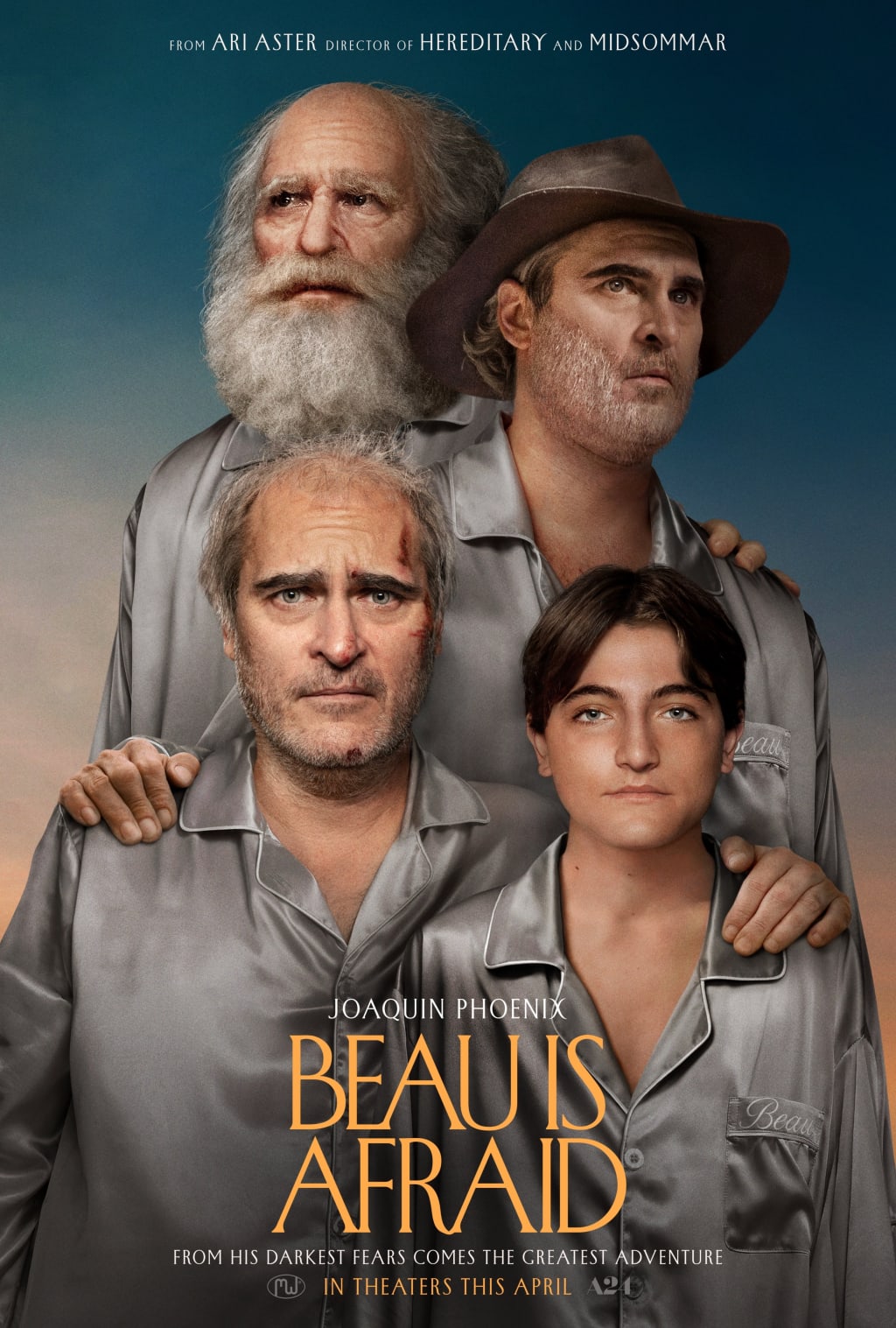 Beau is Afraid (2023)
Directed by Ari Aster
Written by Ari Aster
Starring Joaquin Phoenix, Nathan Lane, Parker Posey, Amy Ryan, Patti Lupone
Release Date April 21st, 2023
Published April 21st, 2023
What if what Beau sees as the world around him is really his internal life, externalized? This is the kind of question that toys with you when you watch a film from the remarkable, ungodly talented writer-director Ari Aster. The director of the twin masterworks Hereditary and Midsommar, Aster is a masterfully detailed and thorough director with an astonishing talent for tone and atmosphere that may just be unmatched in modern cinema. The thesis statement for my claim is Beau is Afraid, a film where atmosphere and tone stand in for just about anything you might find familiar as a film narrative.
Beau is Afraid stars Joaquin Phoenix as Beau, a stunted, edgy, angst-riddled mess of a human being. Beau inhabits a universe where a criminal known as Stab-Man wanders the streets nude and stabbing people while building an astonishing body count. The streets are littered with filthy oddballs and just plain corpses strewn here and there by a society of haves and have nots we will only ever get a minor sense of. The point is not to make a direct comment about man's inhumanity to man, but to offer you the sight and let you make up your own mind about what is presented.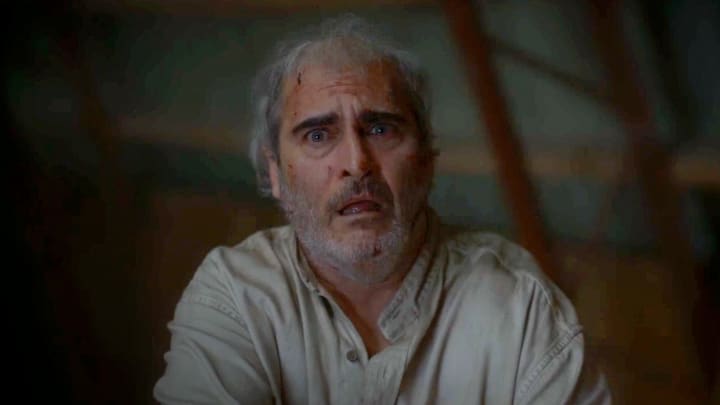 Besides, the corpses in the street and Stab-Man aren't really things that Beau is interested in , unless he's leaping over a corpse to escape the Stab-Man, and then, suddenly, these things really, really matter. The story kicks off when Beau's mother, played by the legendary Patti Lupone, is expecting Beau to get on a plane to come and see her. We've learned that Beau is not high on the prospect of seeing his mother. He tells his therapist, Dr. Jeremy, that though he loves his mother, the visit fills him with the kind of anxiety that must be treated by a high end drug that MUST be taken with water.
You don't want to know what might happen if you take these pills without water. Regardless, as Beau is getting ready to leave his apartment, his bags and keys are stolen. Being a spineless simp for his mother's withheld affections, Beau tells Mom that he will still try and make his plane, even as he no longer has a bag or keys to his apartment, or his boarding pass, and she feigns telling him that its fine if he doesn't come, with the strong subtext being that he doesn't love her because he's not coming.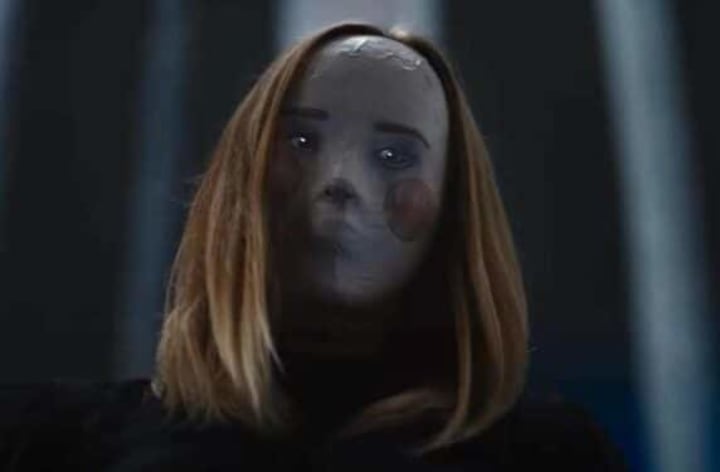 Beau is a character to whom life happens. Beau doesn't have experiences, he has experiences inflicted upon him by an uncompromising world bent on making him do things he doesn't want to do. It's all related to his strange upbringing, the weird and uncompromising relationship with his mother, the absence of his father, and a bizarre relationship to women with deep oedipal roots and a self-loathing based fear that is not expressed but that Beau wears like a second skin.
The trip to see his mother is the beginning of a journey for Beau that will somehow combine elements of David Lynch, David Cronenberg, and Homer's Odyssey. If that combination elements, shot through the incredibly prismatic mind of Ari Aster, appeals to you, Beau is Afraid is a must see movie. If however, you are not completely on board for some of the weirdest, most shocking, and distressing moments ever brought to the big screen, in three hour epic, then, perhaps, this not the movie for you.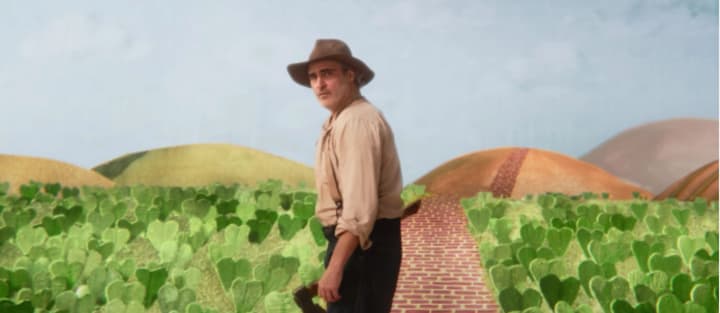 I will say, Beau is Afraid is definitely a movie made for me. It has everything I love about movies. It's wildly experimental, its a film that awards your attention with tiny details that matter from beginning to end. It's wildly unconventional and it owes more to the idea of a concept album by some art-rock band than it does anything that came from the film world. In other words, this weirdness is my jam. I love stuff like this. I love a movie that acts upon you. It's an experience as much as a movie. It's a perversion of expectations, a constantly upsetting and exciting film of utter unpredictability but with a throughline of meaning that you can either mine for or forget.
The movie works whether you want to dig in deep into the subtext or if you just want to have a mind-blowing film experience. Beau is Afraid is equal part college thesis paper and theme park thrill ride for the mind. The twists and turns are so unpredictable and often perverse that you not only can't predict what happens next, you will be stuck trying to understand one turn after another, especially near the end when the stakes get upped and upped again, and then one more time as the movie ends on a note of bizarre cinematic melancholy that must be seen to be believed.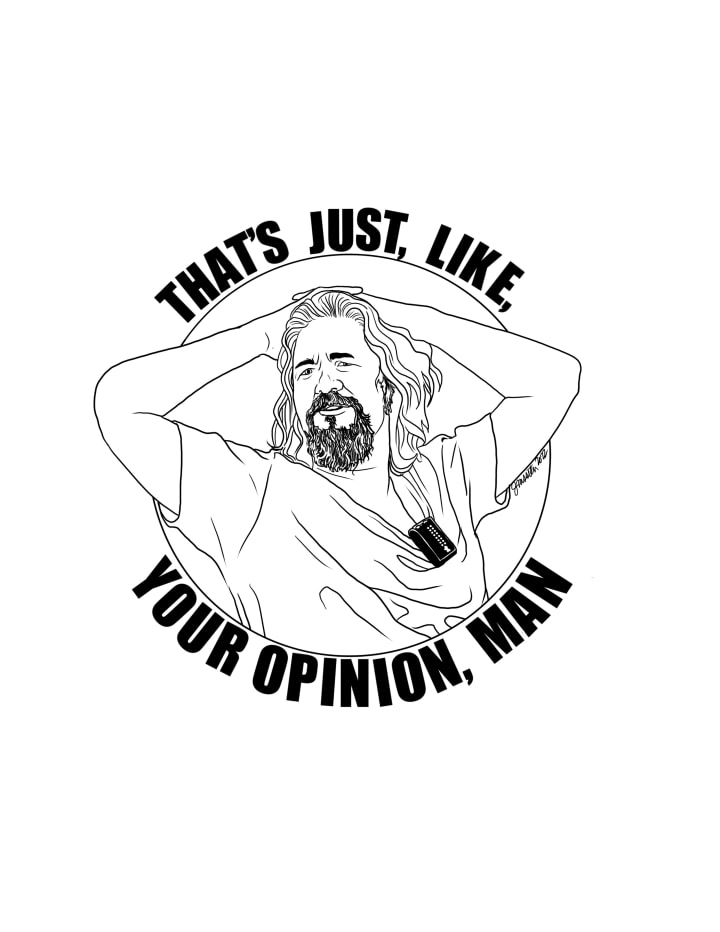 I am going to have to write three more articles about Beau is Afraid before I feel like I have talked about all that I want to discuss about this movie and it's genius auteur, Ari Aster. Beau is Afraid is the kind of movie that invites scrutiny in the best possible way. It's a gift to movie fans who love to get inside and wander around a movie searching for meaning. In the end, what it means is ineffable, it's subjective. What it means to you will be an expression of who you are and how you see the world and that's why I love this movie soooo much.
Find my archive more than 20 years and nearly 2000 movie reviews at SeanattheMovies.blogspot.com. Find my modern review archive on my Vocal Profile, linked here. Follow me on Twitter at PodcastSean. Follow the archive blog on Twitter at SeanattheMovies. Listen to me talk about movies on the Everyone's a Critic Movie Review Podcast. If you have enjoyed what you have read, consider subscribing to my writing here on Vocal. If you'd like to support my writing, you can do so by making a monthly pledge or by leaving a one-time tip. Thanks!
About the Creator
Hello, my name is Sean Patrick He/Him, and I am a film critic and podcast host for Everyone's a Critic Movie Review Podcast. I am a voting member of the Broadcast Film Critics Association, the group behind the annual Critics Choice Awards.
Reader insights
Outstanding
Excellent work. Looking forward to reading more!
Top insights
Compelling and original writing

Creative use of language & vocab

Easy to read and follow

Well-structured & engaging content

Expert insights and opinions

Arguments were carefully researched and presented
Masterful proofreading

Zero grammar & spelling mistakes

On-point and relevant

Writing reflected the title & theme
Add your insights