Movie Review: 'Beast' Idris Elba Punches a Lion
IDRIS ELBA PUNCHES A LION
Beast (2022)
Directed by Baltasar Kormakur
Written by Ryan Engle
Starring Idris Elba, Sharlto Copley, Iyana Halley, Leah Sava Jeffries
Release Date August 19th, 2022
Idris Elba punches a lion in the face. Do you need a better reason to see the new action drama Beast? One of the sexiest men in the world comes face to face with a lion in the wilds of South Africa and delivers a knuckle sandwich to one of the Kings of the jungle. The sheer audacity of this sequence, well crafted in CGI, made me a believer in this otherwise mediocre family drama. A father struggles to raise two daughters following the death of their mother and winds up punching a lion in the face in Beast.
Dr. Nate Samuels (Idris Elba) is a respected doctor but a struggling father. Having watched his marriage dissolve before his eyes, Dr. Samuels appeared content to crawl inside a bottle and coast on the respect he's earned in his lengthy medical career. This changes when his ex-wife passes away and Dr. Samuels becomes a single dad to his two daughters, Meredith (Iyana Halley) and Norah (Leah Sava Jeffries).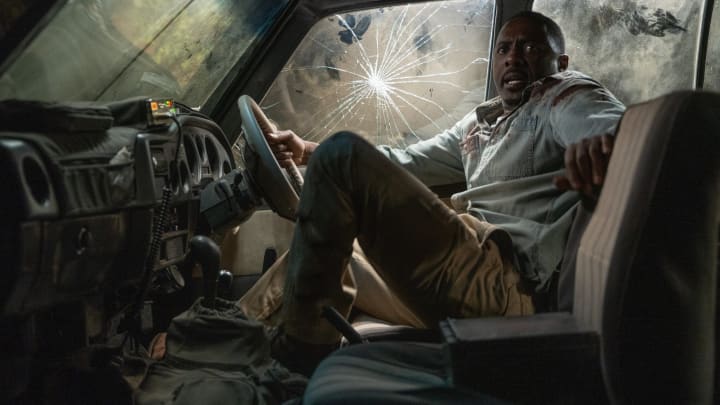 In a flailing effort to find some way to connect with his daughters, or distract them from resenting him for leaving their mother before she died, Nate has taken the girls to South Africa. There, the daughters will get the chance to visit the village that their mom was born in. The girls will also get the chance to see their beloved Uncle, Uncle Martin (Sharlto Copley), a South African game warden. It's Uncle Martin's job to locate and arrest poachers who hunt lions.
Before going to visit their mother's village, Uncle Martin has planned a trip to see lions in the wild. The group will travel dirt roads to see the local wildlife and Uncle Martin plans to introduce them to a lion he personally helped settle into the wild. I really enjoyed the work of Sharlto Copley in these scenes as he does a wonderful job of showing Uncle Martin's love and enthusiasm for caring for and protecting wildlife.
Things take a turn however, when the group comes across a badly injured man who stops them in the road. The man has suffered a vicious and violent lion attack. Lions do not attack people without provocation and Uncle Martin immediately knows that something is wrong. Soon after, he sees the problem, an injured lion, alone and looking worse for wear, is attacking any human being that crosses its path. As Martin goes to try and stop the lion from hurting anyone else, the lion circles back and attacks the vehicle with Nate and his daughter's inside.
This sequence of Beast is solid and effective. Director Baltasar Kormakur creates dual points of action that take up much of the second act. The family is trapped in the car, Uncle Martin gets trapped near a lake and the lion goes back and forth to menace them both at different times. The sequence goes on a little too long in the end and becomes tedious considering that it's too early for any of the main characters to die, realistically, and the film eventually staggers toward the 3rd act.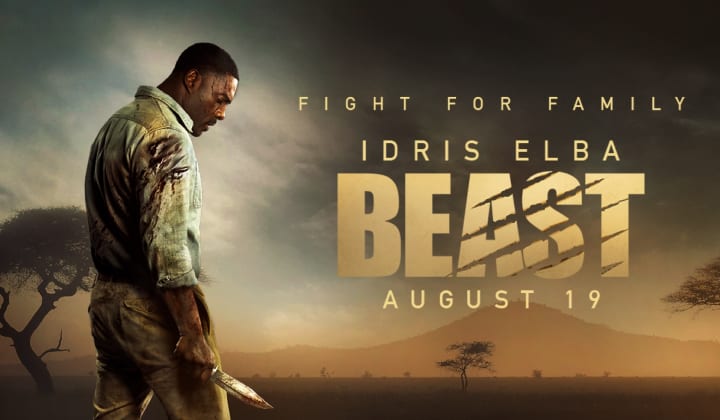 That's all water under the bridge however because the 3rd act of Beast is where star Idris Elba punches a lion in the face. It's entirely ludicrous but I cannot deny how exciting and entertaining it is. I should not have to tell you that if you are close enough to punch an angry, injured lion in the face, you are not likely to survive. I'm not saying don't fight for your life, just no, if you punch a lion, you probably won't leave with your arm, at the very least. More likely, you will die.
Regardless of how silly it is, watching the charismatic and exciting Idris Elba go nose to nose with a CGI lion is sooooo much fun. Elba plays the scene perfectly straight, no winks or nods. Elba has clearly been to the Liam Neeson school of punching animals in the face. Much like Neeson in The Grey, where he fought a pack of wolves, Elba goes into fighting a lion with a straight face and a swagger that says 'hey, I can punch a lion and live to tell.'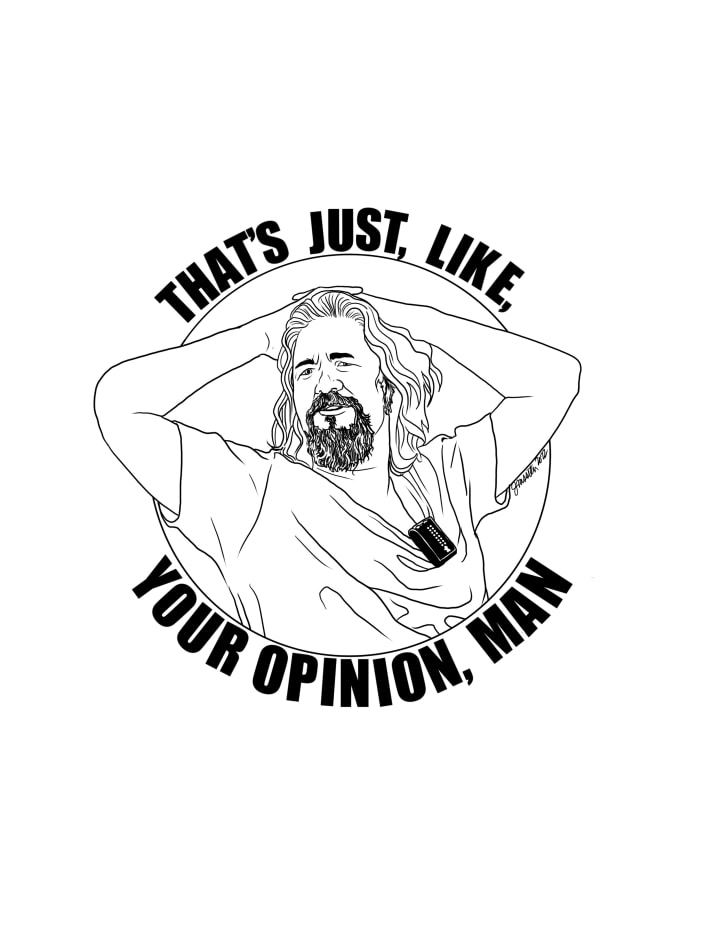 And for the simple fact of Elba's brilliant approach to this scene, Beast is worth seeing either on the big screen or at home on a streaming service. Beast takes a little while to get where it is going but it's worth it to get to see Idris Elba square up to the King of the Jungle like he were a professional wrestler, confident in the knowledge that the fight is fixed. Beast is a terrifically fun movie from that perspective and with that, I recommend Beast.
Find my archive of more than 20 years and nearly 2000 movie reviews at SeanattheMovies.Blogspot.com. Follow me on Twitter at PodcastSean and follow the archive Blog on Twitter at SeanattheMovies. You an also hear my talk about movies on the Everyone's a Critic Movie Review Podcast. If you've enjoyed what you've read, consider pledging to support me here on Geeks.media and be sure to subscribe to get all of my movie review content.
About the Creator
Hello, my name is Sean Patrick He/Him, and I am a film critic and podcast host for Everyone's a Critic Movie Review Podcast. I am a voting member of the Broadcast Film Critics Association, the group behind the annual Critics Choice Awards.
Reader insights
Be the first to share your insights about this piece.
Add your insights