Monk, but from Finland
Similar but not the same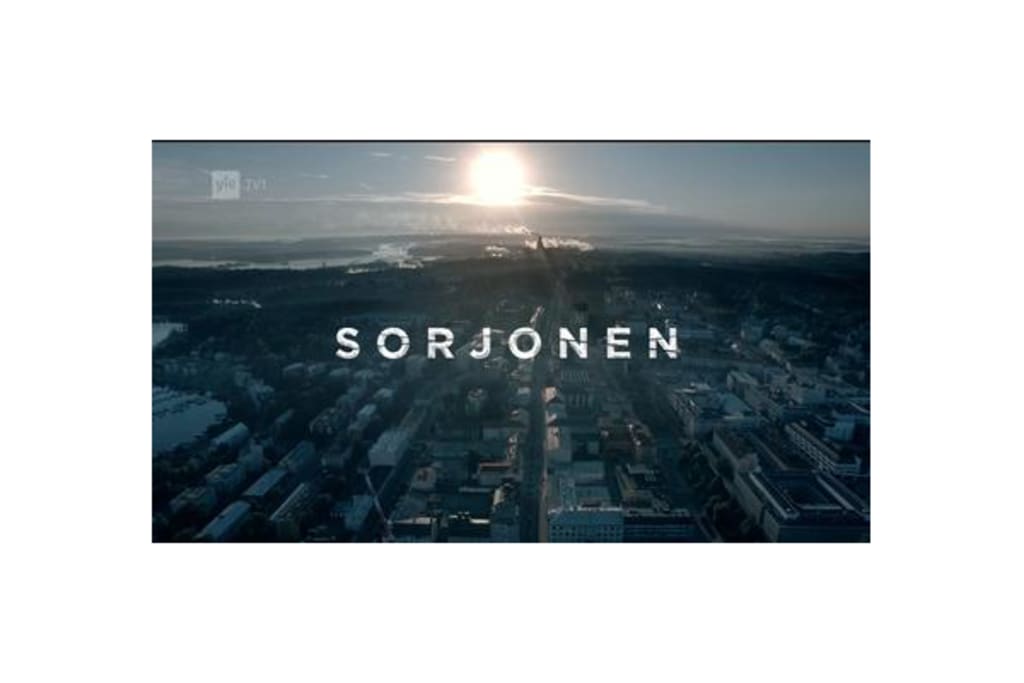 By Source, Fair use, https://en.wikipedia.org/w/index.php?curid=52860000
Monk is a fun, formulaic crimody (crime-comedy) series, set in San Francisco. It aired on USA Network for eight seasons: from 2002 to 2009. In the series, Tony Shalhoub plays the title character, Adrian Monk. Monk offered viewers—me among them—an easy-to-watch hour of humorous, but relatively well-developed mysteries, solved by a likable group of detectives. Adrian Monk, in particular, is a charming character. His brilliance as a detective, however, is counterbalanced by his melancholy demeanor (after the death of his wife), fear of germs and general OCD-driven behavior. When it aired, it was one of the most popular shows on television—so you are probably familiar with the show, even if you haven't seen it.
Netflix hosts a similar show, called Bordertown, but as you'll see, it differs from Monk in some important ways.
The main character in Bordertown is Detective Inspector Kari Sorjonen—played by Ville Virtanen. In fact, the show's original title, like with Monk, is the main character's last name. Sorjonen and his family, wife Pauliina and late-teens daughter Janina, moved to the small town of Lappeenranta, for a respite from the hustle and bustle of Helsinki. Like Monk, DI Sorjonen gets absorbed in his work—to the point of a bit of a breakdown. The move was aimed at providing the detective with more of a work-life balance, especially with Pauliina survived brain cancer. I'm not sure why they felt compelled to change the name of the show from Sorjonen to Bordertown, since the town's proximity to the Finnish border with Russia isn't a central aspect of the storyline. I had expected more of show like The Bridge, where the cross-border action was at the crux of the story. But with Bordertown, the confine is more of a backdrop. So, why not just keep the title Sorjonen?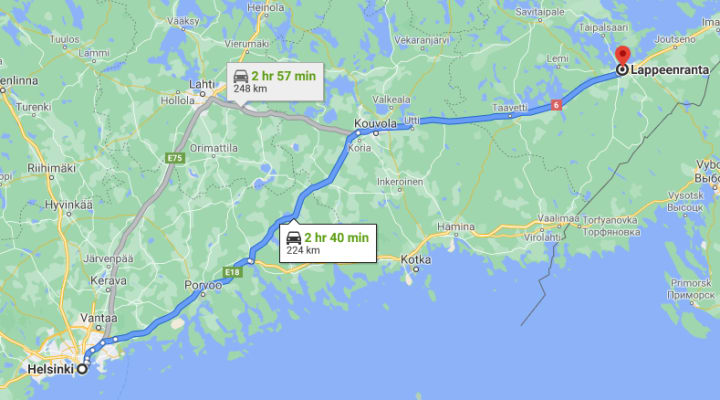 Like Monk, there is a lot of interplay between the prime characters on the show—various detectives and support officers. So, you get to know their backstories, little by little. Each main character has episodes where they play a bigger part of the story—but it never feels forced; it never feels, for example, that "oh, this is where we learn Kino's deal." Instead, Niko's deal unfolds over several episodes, in a natural way. So, a 10 out of 10 for writing.
Also like Adrian Monk, Kari Sorjonen has some special abilities when it comes to detective work. Monk's OCD helps him notice details others miss. Sorjonen is pretty far along on the Asperger's Syndrome spectrum; his near photographic memory helps him piece together the crime. It's a somewhat tortured process for him, as he sees, in his mind's eye, the various clues from the case: pieces of evidence from crime scenes, the scene of the crime itself, interviews of suspects and witnesses. The viewer gets to ride along with DI Sorjonen as the clues percolate in his head, as wrong paths are taken and, in the end, the killer identified. His "method" involves dividing clues up on a grid he constructs on a conveniently close flat surface and spreading case photos on the ground and touching them with his bare feet.
Now, let's look at some of the differences between the shows.
As mentioned above, Monk takes place in San Francisco with all the related sounds and colors, hills and ocean views. Lappeenranta, Finland—the location for Bordertown—by contrast has a lot of white. White in terms of cast—although that reflects the population of Finland—and white in terms of landscape. Yeah—you get to see what living with a lot of snow and cold is like. It reminds me of when I lived in Minneapolis, although Lappeenranta is more the scale of Duluth.
Another difference is that most, if not all, of the stories are at least two episodes long; some are three. And there is a recurring storyline that goes on in parallel across two of the three seasons. Cliff-hangers between story parts are well-done, too. Another point for the writers.
Unlike Adrian Monk, Kari Sorjonen is not so charming—maybe as one might expect, given his Asperger's Syndrome. The writers do a great job getting you to feel what it must be like being in a relationship with someone on the Asperger's spectrum. Unlike the main character in the TV show Bones, Kari's lack of social grace isn't clobbered over your head. Instead, you get scenes like when he plans and cooks a romantic meal to share with his wife, only to take a work call five minutes after he lights the candles on the table. He then dashes off to a crime scene, leaving his wife to eat by herself. Beyond his actions, we get a good look at what it is like for Pauliina, who gets justifiably frustrated and angry with him—but at the same time realizes she knew what he was like when they got married.
Probably the biggest difference between the shows is that Bordertown is by no means funny. The crimes tend to be serial murders. And that's really the only flaw in the show—that a small town like Lappeenranta would have so many serial murderers in it. Personally, I was able to cut the show some slack on that point. One note of caution: some of the murders are quite gruesome and graphic, so sensitive viewers be advised!
If you enjoy quirky crime dramas like Monk but are ready to step up to something more serious, Bordertown is the ticket. So far, there are three season, with between 10 and 11 episodes per season. In a clever art-reflects-life storyline in Season 3, the experimental crime unit Sorjonen works for is under threat of losing its funding. In several episodes we see the head of the unit in budget meetings pleading his case for continued funding and he even alerts the staff that they might be out of a job soon. Fortunately, in the last episode of the season, we find out that the unit will be funded for at least another year—so, yes, there will be a Season 4!
In addition to the great writing and both story and character development, I really enjoyed seeing what life is like in Finland. Even if the lives are fictional, the scenery, stores, streets, hospitals and other locations give one a glimpse of a country most people don't know much about. Also, seeing various signs on buildings shows what a strange language Finnish is. Maybe you noticed the spelling of Kari's wife—Pauliina—with the double "i." Well, that's nothing compared to the Finnish phrase for "Main Entrance": Pääsisäänk Äynti.
Pitää!
tv
American author now living in Italy. My book, BE LEAN! Revealing the Long-Lost Secrets of Weight Management, is available on Amazon.
Receive stories by Steven Anthony in

your feed