Michael Hindi Dubbed Review: Majedar Bilkul NAHI
Michael Hindi Dubbed Movie Download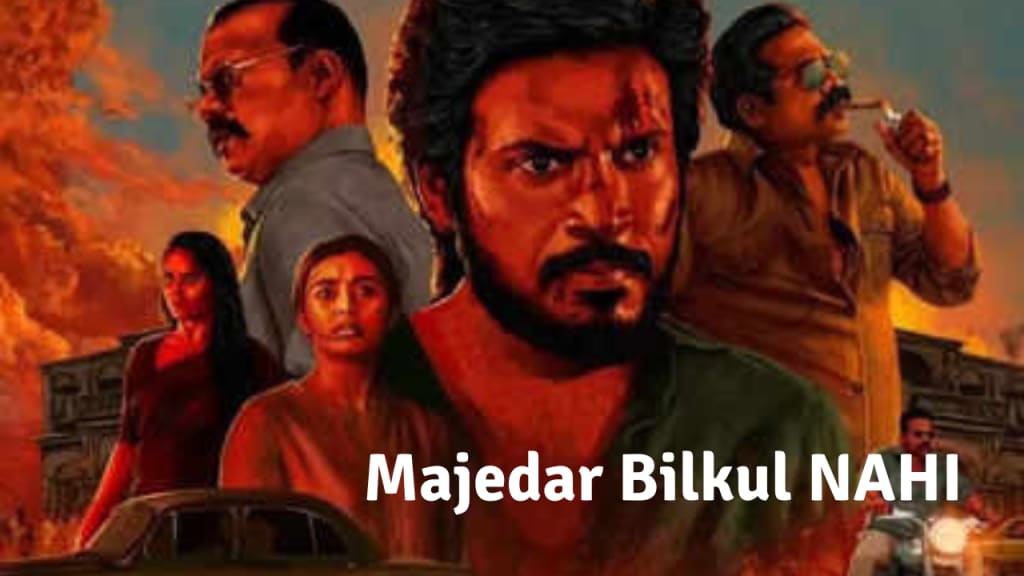 Michael Hindi Dubbed Review
Nowadays, pan India is not less than a dirty market; anyone can bring their movie to pan India, and one such movie, Michael, was released in theaters yesterday. Does this movie have guts or not? Let's find out now.
Welcome friends! I welcome you all. Now we will talk about the film Michael, which was released in theaters this week and has a runtime of two hours and 35 minutes. It is a kind of gangster action drama that has also been dubbed in Hindi.
And I have seen it in Hindi.
Micheal Hindi Dubbed Review
This film has completely disappointed me. The way its hype was built in the market, it doesn't even match 10 percent of it.
To be honest, by the middle of the movie, I was ready to leave the theater. 
This film's story is the same routine type that has inspired more than ten films in the market; if you're going to make a film inspired by five or six films, at least keep your screenplay or characters good.
But the writer or director of the film has not been able to do that work properly.
That means that if I had to pick a single positive aspect of the film, it would be the cinematography; the frames that have been seen, their design, lighting, and color grading all look very beautiful and raw.
And I was astounded to see THIS—how can a film be both beautiful and boring at the same time? 
Micheal Hindi Movie 2023
There is mother sentiment in the film; there is a narrator in the film to give elevation to the hero; there is a gangster story; there is romance; there is drama; there is action; there is everything, but nothing could connect with me in the film.
Even the boundaries between any characters have not been established properly, so if there is any conflict between them in the future or going forward, we will not feel any tension or emotion in this film. 
A romantic angle has also been inserted into the film, but it is so baseless, dull, and boring that it is not enjoyable to watch: you will not see the madness or pain in that love.
Except for the first few parts of the first half, the first half is completely boring, and the second half is even more boring.
The backstory that is seen in the climax was good; a twist has been added so that the film can be continued for the second part.
And by the time those things come, the connection between the film itself and the audience has been completely broken.
Micheal Hindi Dubbed Movie Download
This film has done a good job in terms of action; some scenes were very realistic, and I have liked a certain logic, which I am not going to reveal.
The music used in this film is quite average; the songs are not many, but whatever they were, I didn't find anything special. The BGM was good, but it was not used well.
Shockingly, despite such strong casting, none of the performances impress too much. Vijay Senapati is also in the film, although when he was taken onboard, it was announced that he would have a special appearance in the film.
But in the trailer or teaser, he was shown in such a way that I personally forgot that any of his guest or special appearances are going to happen in this film.
The role of Vijay Senapati is very small, and no impact has been created for it, but its Hindi dubbing is good.
Finally but not least
Overall, Michael is very simple to see just visually, according to me, and for me, it proves to be an average or boring film, and I forgot to tell you that a KGF-like feel is also available HERE.
So that was my overall impression of the Michael film; if you have seen it, please share your thoughts in the comments. 
Reader insights
Be the first to share your insights about this piece.
Add your insights