Michael, Daniel, and Joseph Todd were the triplets on "My Three Sons"
The brothers did not remain in Hollywood and went on to military careers.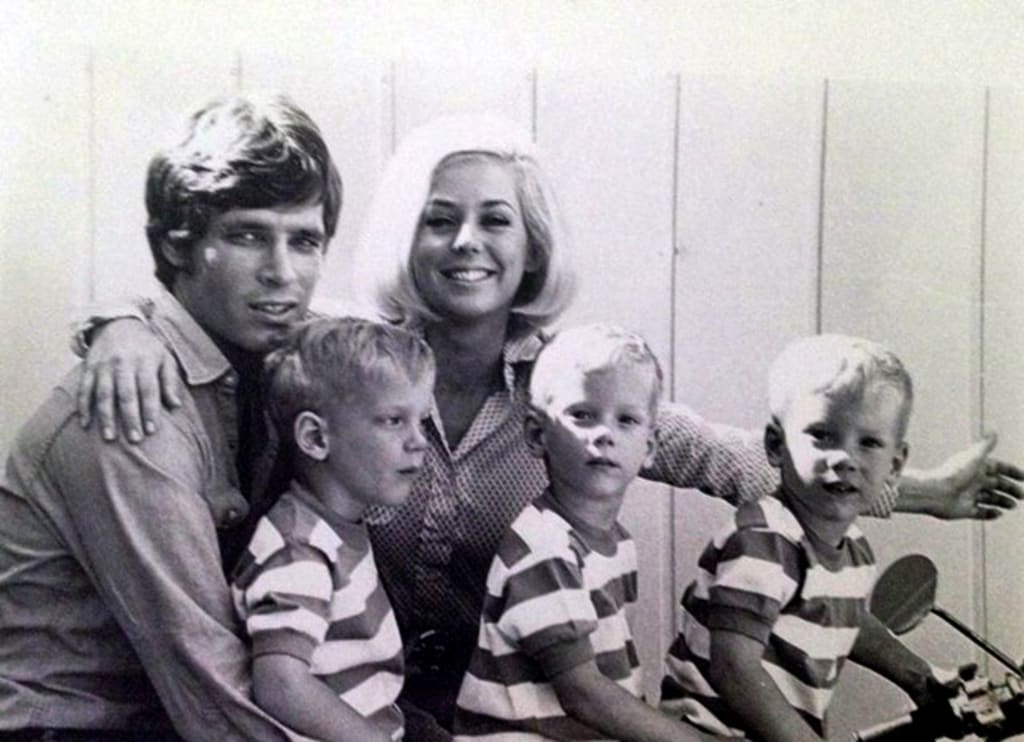 Robbie and Katie will Robbie, Steve, and Charlie Douglas.
The television series MY THREE SONS ran on ABC and later CBS between 1960-1972. It was the second-longest-running TV show of its era with 12 seasons. OZZIE AND HARRIET came in first by remaining on the air for 14 years. MY THEE SONS currently can be seen weekday mornings in syndication on MeTV. The show began with widower Steven Douglas raising his sons Mike, Robbie, and Chip. After Mike married and moved away Douglas adopted Chip's best friend Ernie. In 1968 Robbie's wife Katie gave birth to triplets who were portrayed Michael, Daniel, and Joseph Todd from 1970-1972.
The boys were named after their father Robbie,(Don Grady) grandfather Steve, (Fred McMurray), and great uncle Charlie, (William Demarest). Their mother Katie was played by Tina Cole. In 1971 Dn Grady left his role and Robbie went to Peru to work on the construction of a bridge. Katie moved back into the Douglas household with her boys and during the final 2 seasons of the series the Todd siblings proved that they were typical boys. They teased the family dog Tramp, once got lost and even family members had a hard time telling them apart. Steve even had to take them to work with him one day.
These triplets were active and rambunctious and fans loved the identical siblings. Following the series finale of MY THREE SONS, the Todd family remained in San Diego where and the brothers did commercials for products like a California chain called Mr, Steak, and Doublemint Gum. They did not, however, choose to remain in the entertainment business. There is not much known about their activities after leaving the popular show but thanks to one of the siblings, the fans can learn more than they previously knew.
In 1989 the Todd brothers appeared on "THE JOAN RIVERS SHOW" to talk about their time on MY THREE SONS but have long since left Hollywood behind. The boys were so young at the time that they really could not recall a lot of detail from their days on the show. They were shown clips from the series but could not recall the events. There is no information online about the siblings except that they had the roles of Robbie and Katie's sons from 1970-1972.
In 2018, one of the tiplets Joseph Todd, who portrayed Charlie gave an interview. He shared that he and his siblings never had a strong desire to remain in showbusiness and at age 19 each enrolled in a different military occupational specialty in the Army. Joseph said that during their time in the armed forces he and his identical brothers learned how to be individuals and independent of each other. Joseph Todd retired from active duty after 20 years as an army medic.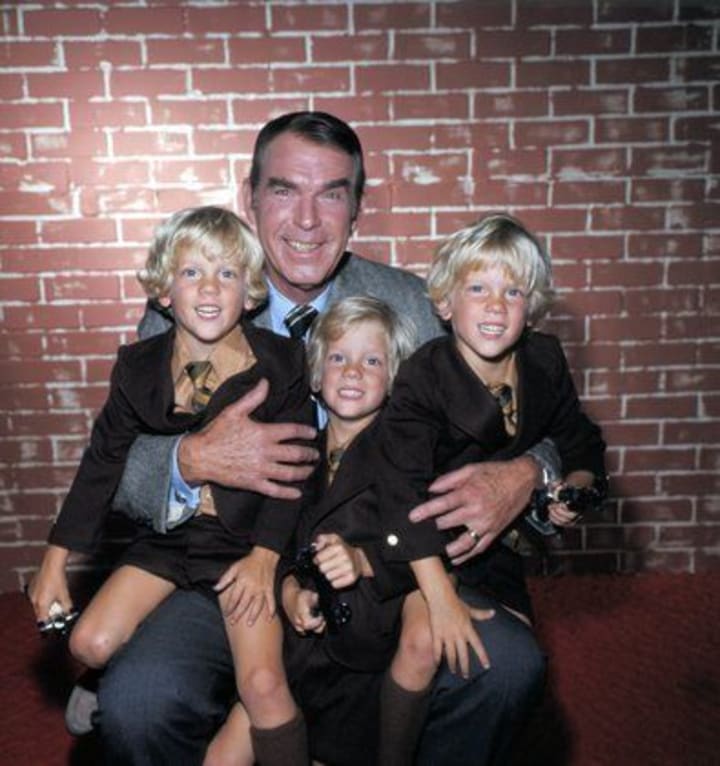 The former child star added: "Hollywood always portrays itself as lollipops and rainbows, but there's more to it. If you're interested in that, then you're willing to overlook some things. It's not for everybody," He said that acting was just something he and his brothers did but they preferred being outside and playing just like other children. This echoes the king of pop Michael Jackson who said that all he and his singing siblings wanted was a normal childhood.
The Todd triplets were born on August 5 1967 and were recommended for the roles of the Douglas boys by their grandmother. A casting call had gone out for twins and being triplets the brother gained the parts. These boys were adorable as they ran all over the Douglas house. Their fans are elated that they did not fall into the troubles that have often happened to other former child stars. There is no information online regarding whether or not the Todd Triplets married or have children. If you are a fan of MY THREE SONS remember to catch it at 6:30 AM on MeTV.
"
celebrities
Cheryl is a poet, freelance writer, published author and former Newspaper columnist. She has degrees in Psycology and Biblical studies. She enjoys sharing natural cures, and Nostalgia related info. Tips are greatly appreciated.
Receive stories by Cheryl E Preston in

your feed