Memory
An Underrated but Compelling Story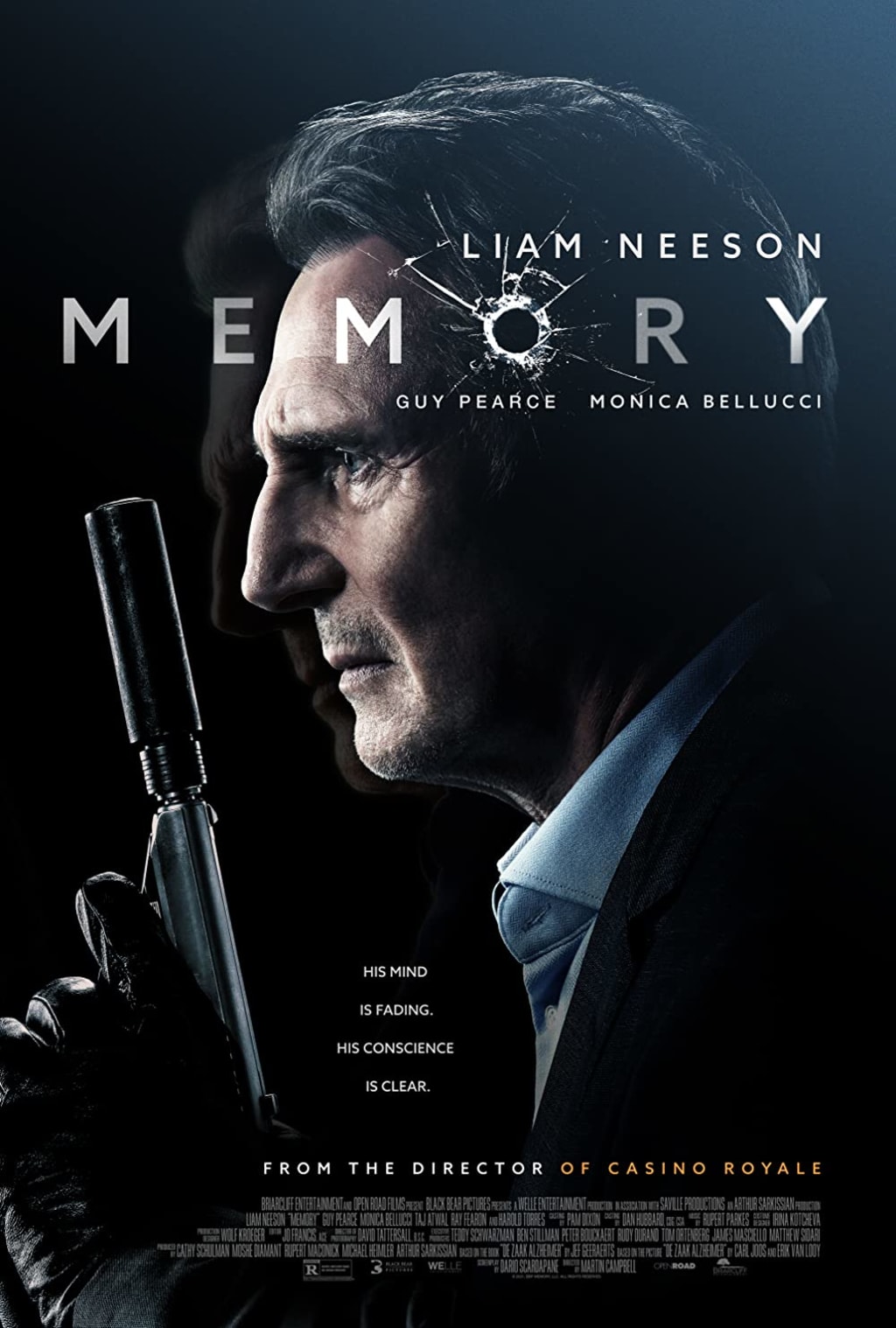 image: IMDb movie poster
I know everyone has an opinion when it comes to what they enjoy watching. We also have expectations about certain movies, actors, and actresses. But, that being said, I don't think this movie got the love it deserved. Memory is a powerful story highlighting the inequalities that exist in society and how the poor and powerless become pawns in the hands of the rich and powerful. The law is served raw and undiluted to the first group while creating loopholes for the second to wiggle out and subvert the process. It also discusses terminal illness (Alzheimer's); politics; policing; child prostitution, social and financial inequality as well as other issues. We should give Liam Neeson his due. He is a gifted and experienced actor. In this movie, he is the central figure and his performance determines the movie's success or otherwise.
About This Movie
Memory is a 2022 action thriller written by Dario Scardapane and directed by Martin Campbell based on Jeff Geeraerts novel. It is a remake of a Belgian film and a previous adaptation of the same book titled The Alzheimer Case. The cast includes Liam Neeson playing the lead role; Guy Pearce, Monica Bellucci, Taj Atwal, Ray Fearon, Harold Torres, Ray Stevenson, Lee Boardman, and Mia Sanchez among others.
Synopsis
Alex Lewis is a skilled assassin known for his discreet methods. He is already showing signs of Alzheimer's, a degenerative disease that runs in his family, and seeks a way out of the organization that employs him. He is asked to do one last job involving two targets and retrieve some sensitive information. He completes the first job and retrieves the flash drives but refuses to complete the second job when he realizes the target is a teenage girl and the drives contain evidence of the involvement of powerful people in human trafficking, exploitation, child abuse, and prostitution. This sets him against his employers and marks him for execution. He systematically begins executing all those involved in the crime ring. He is able to stay ahead of his assailants and the police for whom he leaves a trail of breadcrumbs. He expects them to bring the guilty ones to justice while taunting them for their lack of speed and will. Knowing he will eventually succumb to his disease, he chooses to die at the hands of the police leaving them to finish what he started.
Social Relevance
This movie highlights social and societal issues like Immigration; Financial Inequalities; Child Prostitution; Politics; Policing; The Justice System; Terminal Illness; Child Abuse; Crime; Murder and Retribution among others.
Conclusion
This movie may not be as fast-paced as other high-octane action thrillers but it does manage to weave a compelling story around very important issues. It also showcases some really talented actors and actresses bringing powerful characters to life.
Liam Neeson's portrayal of the ravages of Alzheimer's is powerful and heartbreaking. The scenes where he visits his brother and struggles with remembering things are unapologetically real. He remains a consummate professional and a talented actor.
The movie is a real reminder of how the wheels of justice turn slowly allowing the guilty hide under red tape, avoid justice, and get away with misdeeds. It's bloody, violent, and uncomfortable. Unfortunately, it ends on the sad note that justice often doesn't have the guts to do the right thing preferring to be blind in both eyes. The only option left is for the aggrieved to exact their own brand of justice and retribution.
Viewing Advisory: This movie contains scenes of violence, murder, and sexual exploitation. Definitely not for kids.
What did you think of this movie?
entertainment
review
movie
About the author
I write poems about life & love. I write about movies & other things. Want to know more about my work? Click link below for more info
https://linktr.ee/Imabongfaminu_wordsrwine
Reader insights
Be the first to share your insights about this piece.
Add your insights