Marvel Studios': Leaked Phase 4 Slate
The Upcoming Schedule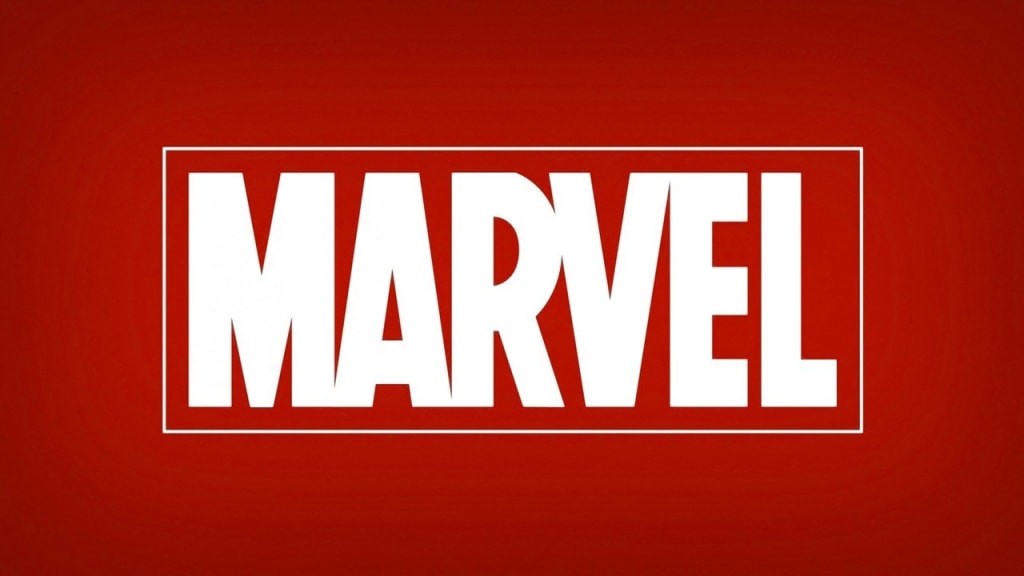 Spider-man Far From Home is just around the corner and Marvel dropped a new trailer on the 6th of May which sets up the future of the MCU very nicely ready for all the future films. Here is what Disney has announced for phase 4, and what movies we could potentially see following Far From Home.
Disney has announced that they will be releasing eight Marvel movies up until 2022, and all we can do is guess what they are as all the dates have been listed as "untitled Marvel." Many people have already been speculating what movies these could be. But firstly here is the list of dates:
May 1st, 2020
November 6th, 2020
February 12th, 2021
May 7th, 2021
November 5th, 2021
February 18th, 2022
May 6th, 2022
July 29th, 2022
We don't yet know when Marvel is planning on announcing the names of each film listed. If i was to guess I would probably say sometime after the release of Spider-Man Far From Home. But until then, us fans have been coming up with our own ideas on what Phase 4 could potentially look like.
Fan Made Phase 4: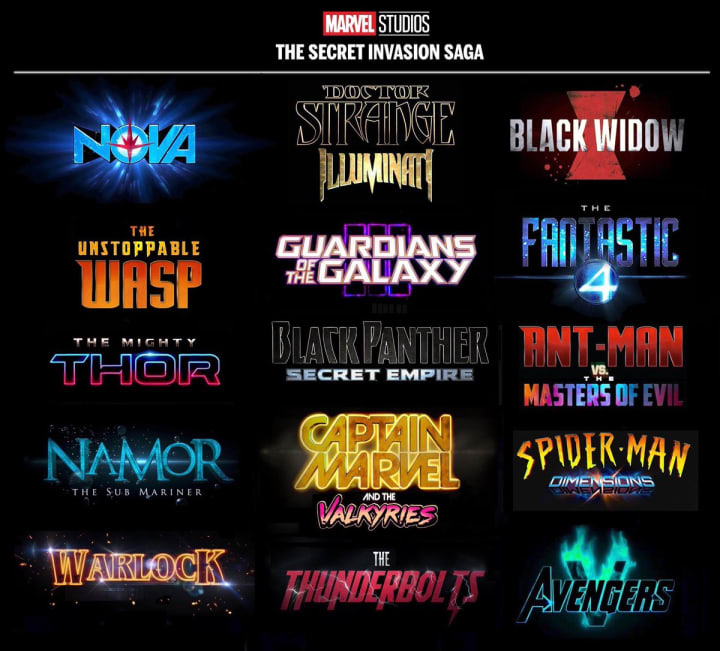 As amazing as this slate looks, it is highly unlikely that this is what Phase 4 would look like. I don't think The Illuminati will be introduced this early, considering we haven't even got a Fantastic 4 movie yet and Reed Richards is one of the members. Speaking of the Fantastic Four, I personally think it would be too early for them to be introduced in Phase 4. Don't get me wrong, I would love it, but I just don't see it happening. With the Spider-Man Dimensions idea I do think that we will definitely get something like that along the line, since the Far From Home trailer has brought in use of the Multiverse, just not in Phase 4; possibly in 5, just not 4. I also think that the next Avengers movie would be The New Avengers considering what happened in Endgame. I like the idea of the Adam Warlock movie, since he was teased at the end of Guardians of the Galaxy 2 and we are yet to see him. But I'm guessing he will be in the upcoming GOTG 3 film as the main villain, so we would be seeing him in that movie anyway.
Phase 4 Leak: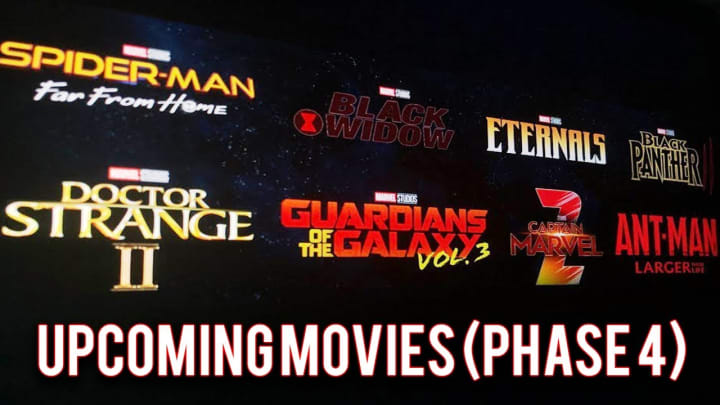 Many people are debating whether this is real or fake but if it's real, I think this looks like a really good slate for phase 4. It's obviously not to be taken as a certainty, since Marvel themselves haven't released it. But it looks really interesting, and with the knowledge we already have about the upcoming MCU movies it wouldn't surprise me if this is somewhat accurate. We know there is a Black Widow movie in the works, and they are casting people for Eternals, we also know that Black Panther and Dr. Strange are getting sequels. People are saying that Nightmare is going to be the main villain of the Dr. Strange sequel which if true, will be amazing to see. We also saw Thor travel off with the Guardians at the end of Endgame, so we all get a full movie of Thor and Starlord going at it, which I cannot wait for. The Captain Marvel sequel was inevitable, considering the success of her first movie and the Ant-Man movie will no doubt be all about the quantum realm and the multiverse.
Like I said earlier, this means there will be no sight of X-Men or Fantastic 4 movies until Phase 5 which is understandable since they have only just acquired Fox. There will have to be a lot of work to do with those films before we see them on the big screen. However we could see and hear little easter eggs or references made towards them through-out Phase 4, which I'm sure everyone would love to see. I personally love the long build ups, it creates hype and excitement so if Marvel do hint at them through-out Phase 4 it would be amazing. And it would set up Phase 5 very nicely. It seems a lot more realistic than the fan made slates, it's not throwing too many characters in there at once. It's introducing new ones, but mainly sticking to and developing the characters that will be a big part of Marvels future.
Bring on Phase 4, and let's hope the future of the MCU is just as special as the Infinity Saga is to all us fans.
movie
About the author
One half of Kwispy Flicks over on Youtube.
https://www.youtube.com/channel/UCtfPA3rUiyqzIoqDwY7Ix4g
Reader insights
Be the first to share your insights about this piece.
Add your insights